Ah…here comes the food! Continued from my previous post.
Upon walking into David Brown's restaurant, we were brought to our table… and it was a sight to behold! Those chairs are really comfortable by the way… perfect for chillin' out after a scrumptious meal, sipping teas and just enjoying the nice cool weather!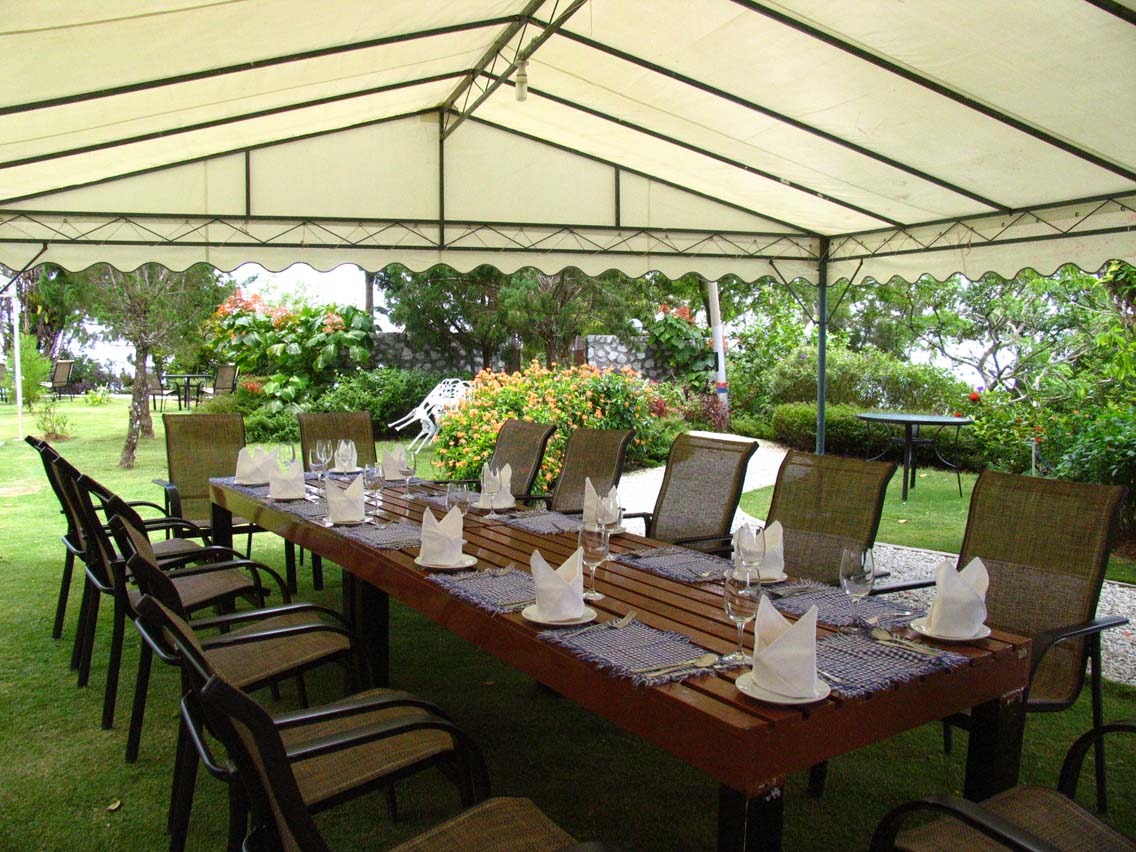 We browsed through their menus and after much deliberation we ordered. The food took a while to be served because they wanted to serve everything almost at the same time. The first to arrive was the Smokehouse Cream Tea set (RM28) which comes with scones and fruitcake. A friend had ordered this because they were already feeling hungry…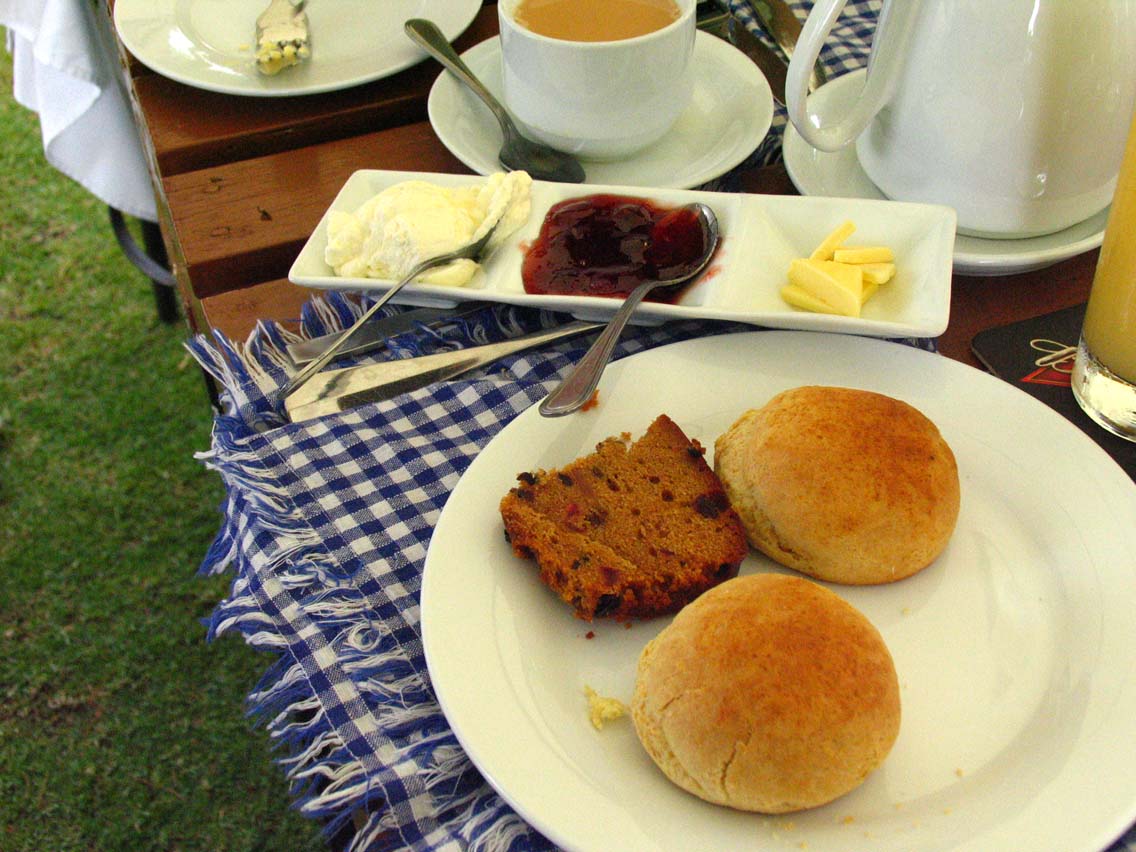 They have quite an extensive menu with a lil something for everyone, even some local delights. I spotted the Beef Wellington(RM68) and almost pounced on it (evidence of too much Gordon Ramsay's The F Word where he featured this delectable dish!). But, I was swayed by the Roast Sirloin with Yorkshire Pudding (RM60) instead. Another friend ordered their Beef Wellington which we are told is their signature dish.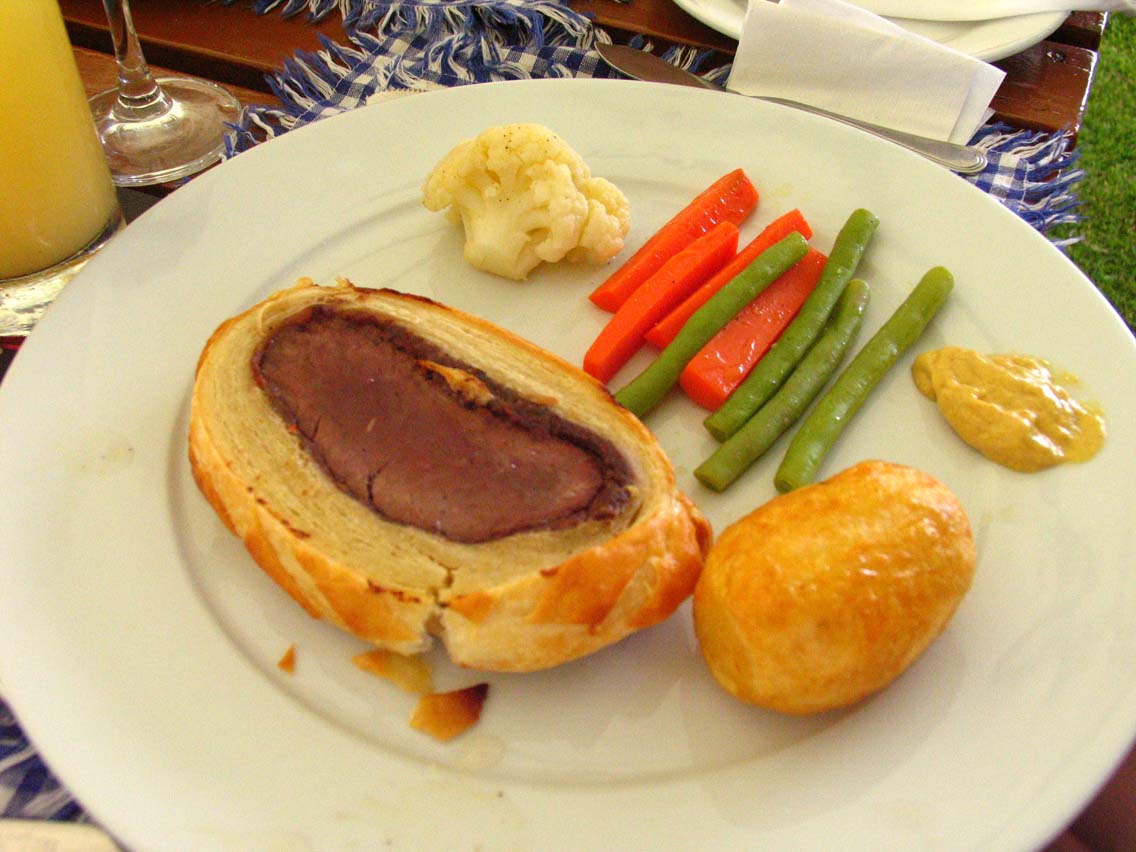 The Beef Wellington doesn't really look like Gordon Ramsay's version but my friend enjoyed it.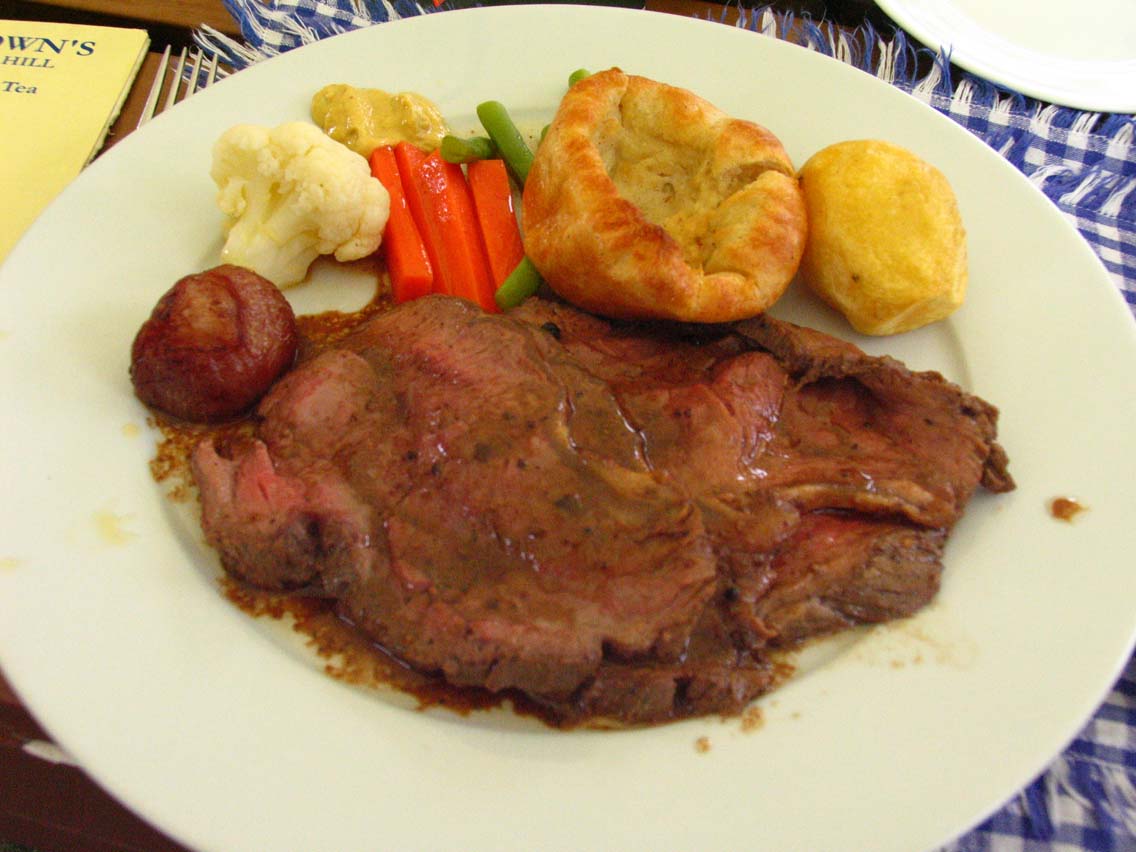 I loved my Roast Sirloin! It's a big portion with 4 slices of soft tender and very flavorful sirloin beef! A lil on the salty side but still yummy!
I also had a bite of the Devilled Chicken (RM38). It had hints of curry without being too spicy. More like a dry mild curry.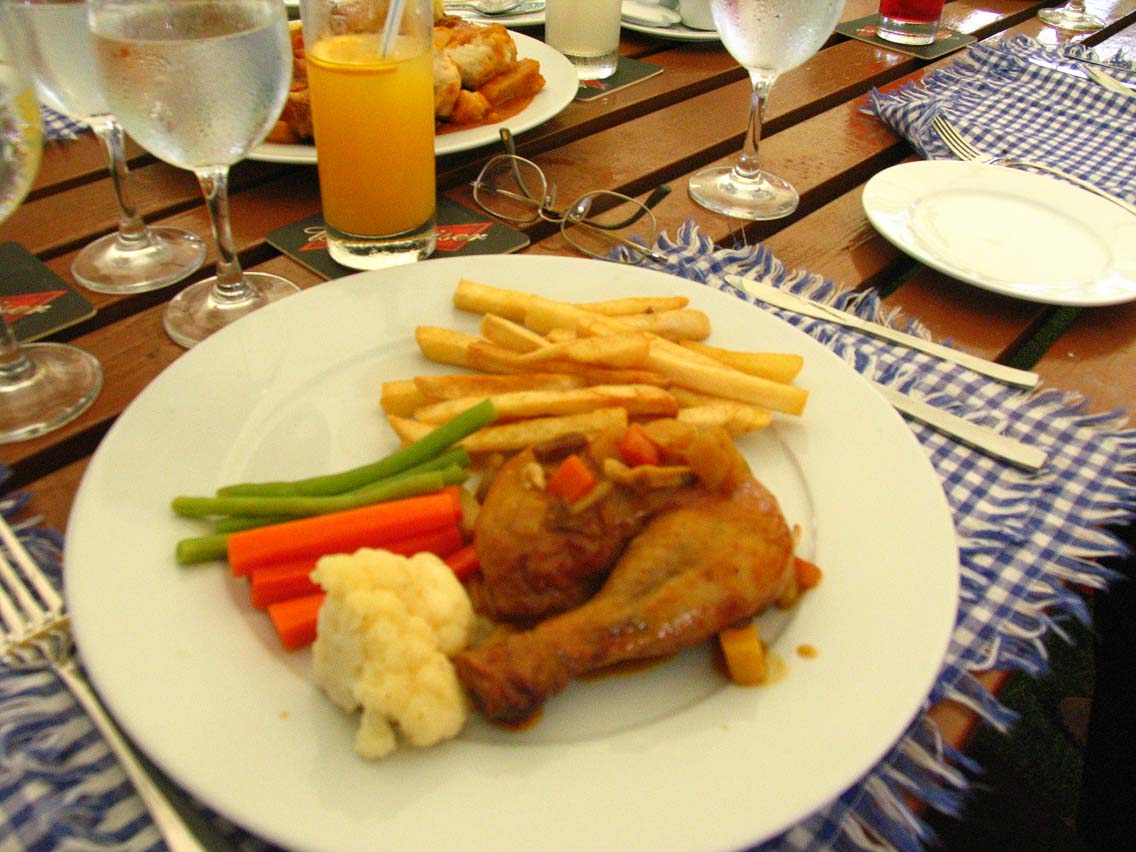 Other dishes that my friends ordered…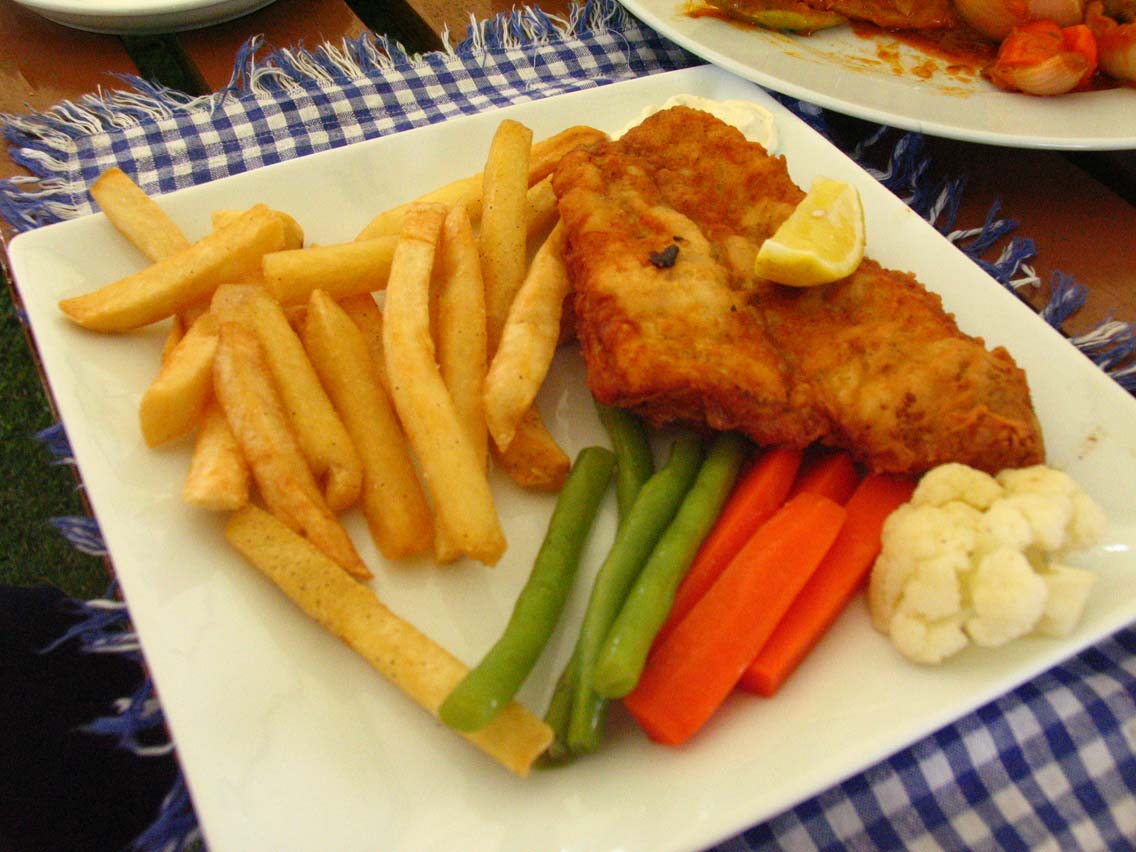 Fish and Chips (RM38), an old fashioned simple favourite thats easy on the palate.
The Mixed Grill (RM50). Its huge! The guy who ordered this thought it was the best way to have a taste of everything! But I do think that they need to improve on their presentation for this.
Chicken Ala King (RM38).
Roast Lamb (RM58). All the meat dishes came with a choice of sauces and we chose the black pepper sauce. The lamb looks divine does it not?
Finally, we had dessert. I ordered their Bombe Alaska (meant for 2 persons). I have never tried this dessert but have always been rather fascinated by it. So imagine my delight when I was presented with this…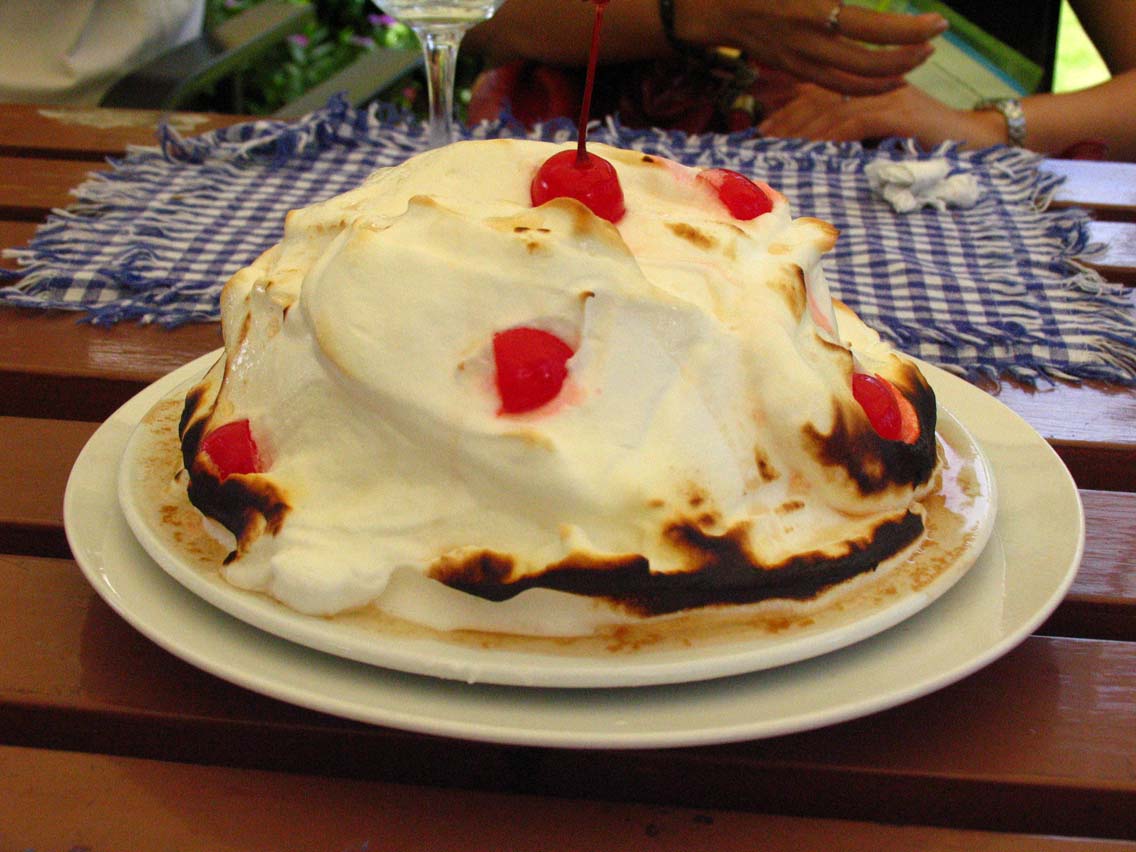 This version of Bombe Alaska had vanilla ice cream, mixed fruits and a biscuit base underneath all that lovely meringue.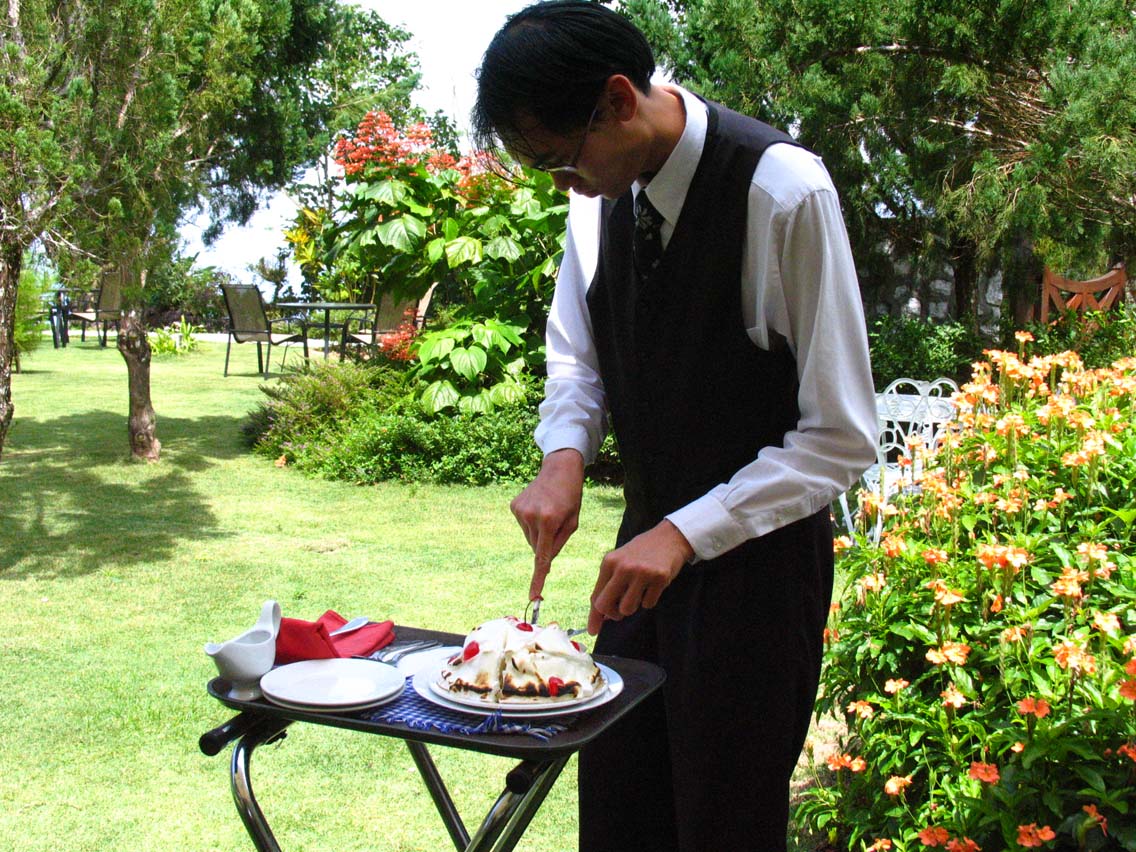 I found the meringue too sweet for my liking. So we ended up eating what's underneath that meringue. The biscuit/cookie used for the base was too hard as well.
Priced at RM40 for this dessert, I thought it was not really worth it. Perhaps their other desserts on the menu such as the apple pie and bread and butter pudding would be a better choice.
After our leisurely lunch, and all the plates have been cleared away, we stayed on to catch up with each other, lounging oh so comfortably. Throughout lunch, the sky got a bit dark and gusts of lovely cool wind blew at us, making us tremble slightly with glee. Luckily the weather held up and the sun was soon out again.
Overall, we had a lovely time at David Brown's. Everyone enjoyed the food albeit being a bit pricey for Penang standards. Service was a bit too laidback for my liking and at a leisurely pace. My main gripe was that they just didn't refill our water! We had to request for more water more than once. And the waiter would just refill my particular glass, ignoring the rest!
Still…if you're looking for a place that's different, beautiful and romantic, David Brown's would be it!
Instead of taking the tram, there is the option of hiring 4WDs at RM60 (for 4 persons). Do contact the restaurant to make the arrangements.
David Brown's is open 9am-9pm daily. T:04-828 8337