I have heard my friend sing praises of the food at Hau Kee Seafood Restaurant in Cheras at Yulek area. Therefore, on a recent trip to KL, I suggested that we put his praises to the test.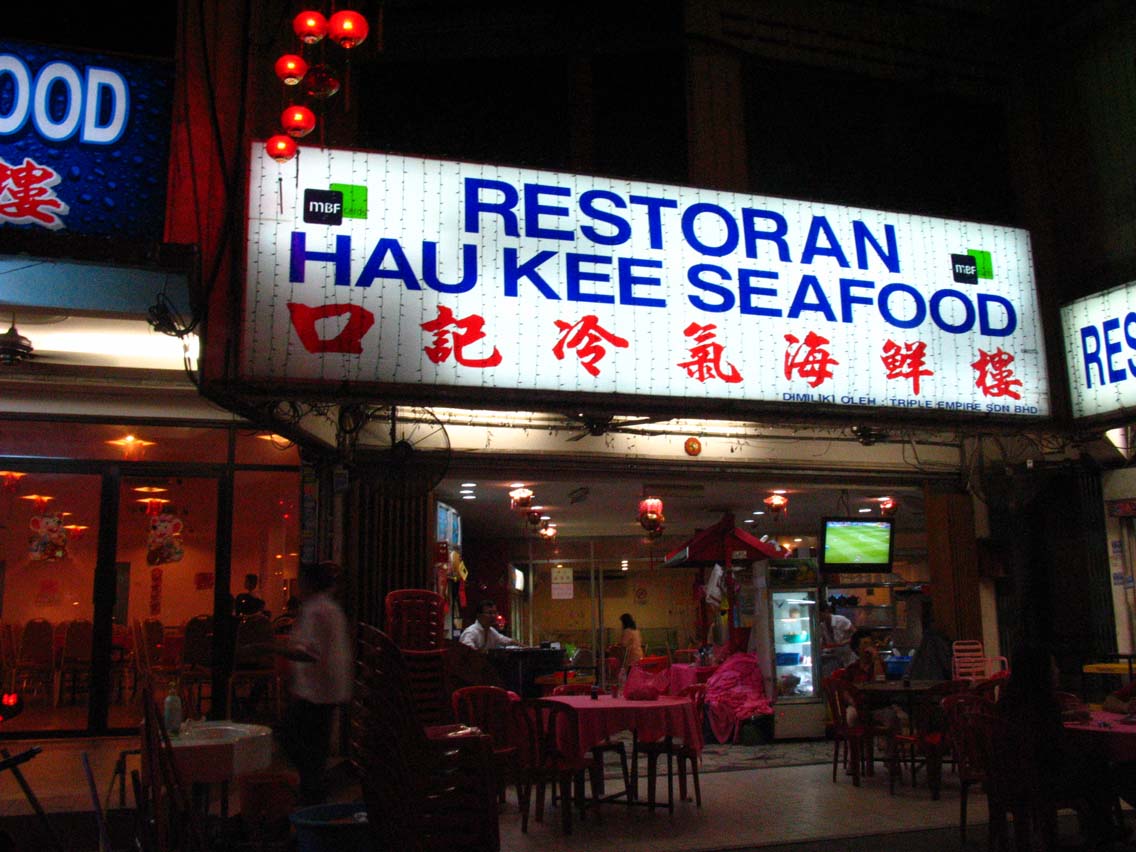 We arrived at Hau Kee around 8.30pm. The place, which has expanded to cover 4 shop lots, was packed, with more patrons arriving than leaving. I left the ordering to my friend while we waited in anticipation… I heard him rattle of a few dishes catching words like 'chicken' and 'intestine'… Intestine?? I thought, oh no! I don't fancy intestines!
But surprise, surprise… behold the dried shrimp stir fried with intestines…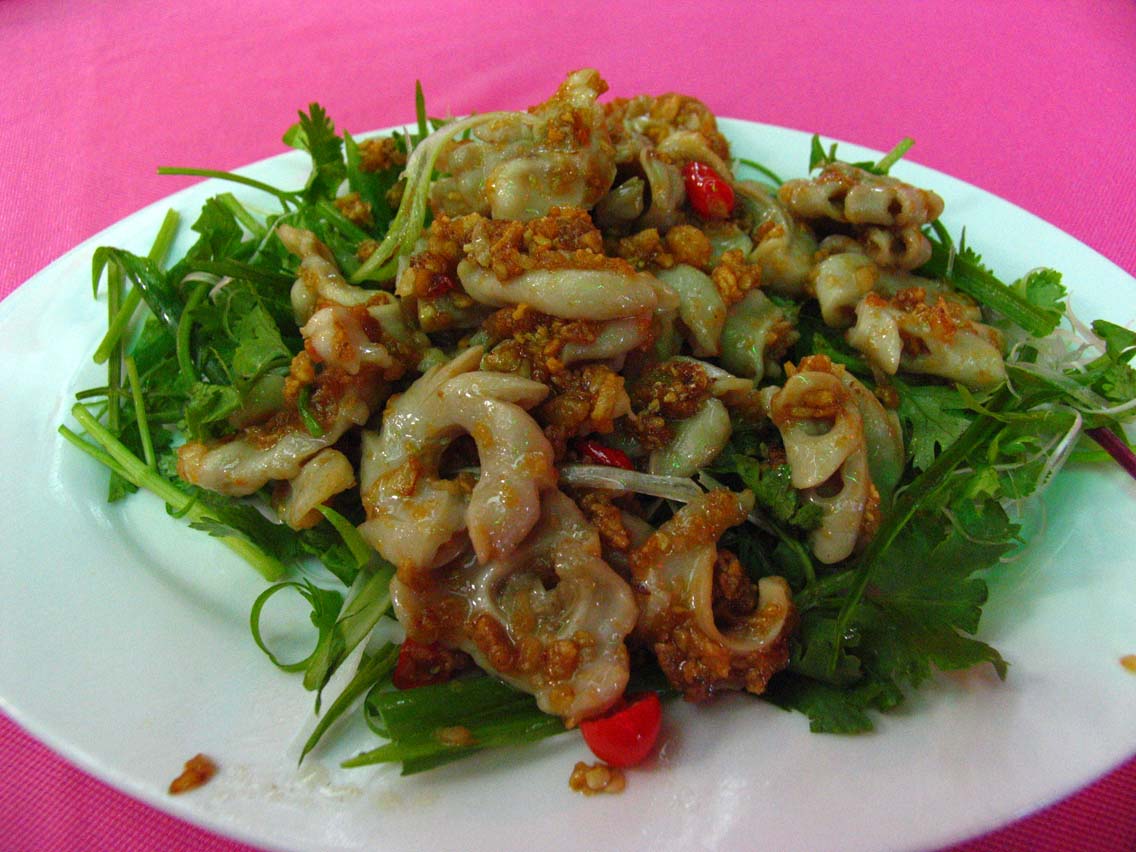 I took a bite very cautiously, not knowing what to expect. It was surprisingly crunchy to the taste and the dried shrimp further added flavour to it. I'm sold on this intestine dish!
Next came another signature dish, the 'Bucket of Chicken' loosely translated from its lovely Mandarin name "yi dong mei wei ji". I usually am not a fan of chicken cooked in this manner, preferring it to be roasted. But this dish… is utterly amazing! The chicken is soft and the meat is smooth and the best part is all the chicken essence at the bottom of the bucket. Slightly salty but definitely very good to be eaten with rice. We noticed that almost every other table had ordered this dish.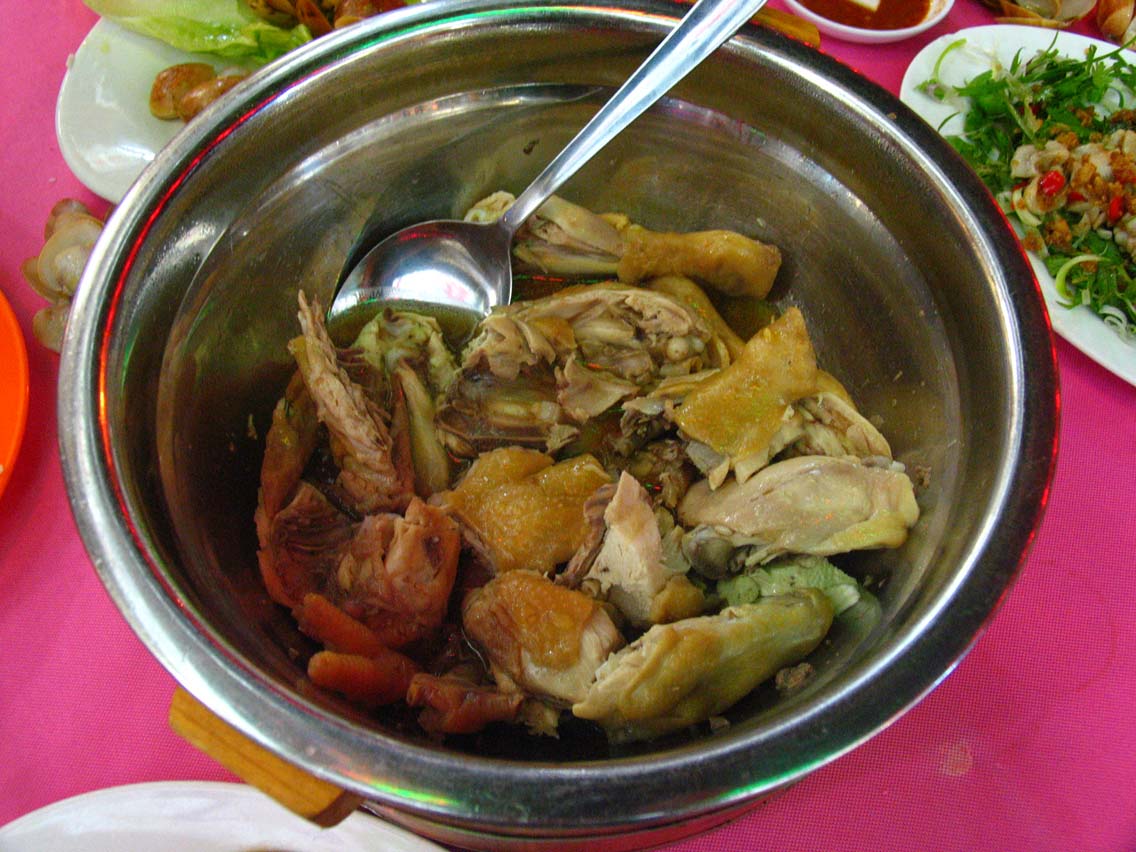 We also tried their 'la la' (clams). This simple dish sits really well with the palate as you can taste the freshness of the clams infused subtly with the delicate hints of butter.
Of course we mustn't forget our veggies… and we had a very interesting dish of lotus roots stir fried with macadamia nuts. I totally loved this dish! The lotus roots were nice and crunchy while the macadamia nuts added much aroma and flavour to the dish.
Then came our rack of lambs… this dish was recommended by the boss himself. And I must say… this is seriously one of the best rack of lamb I've ever tasted! It would seem slightly out of place here, since the style is more Western…nevertheless the chef did an amazing job with the lamb. The meat was very tender to sink your teeth into, no other cutting utensils required. And not a single hint of gamey taste from the lamb. Definitely one of my favourite dishes of the night!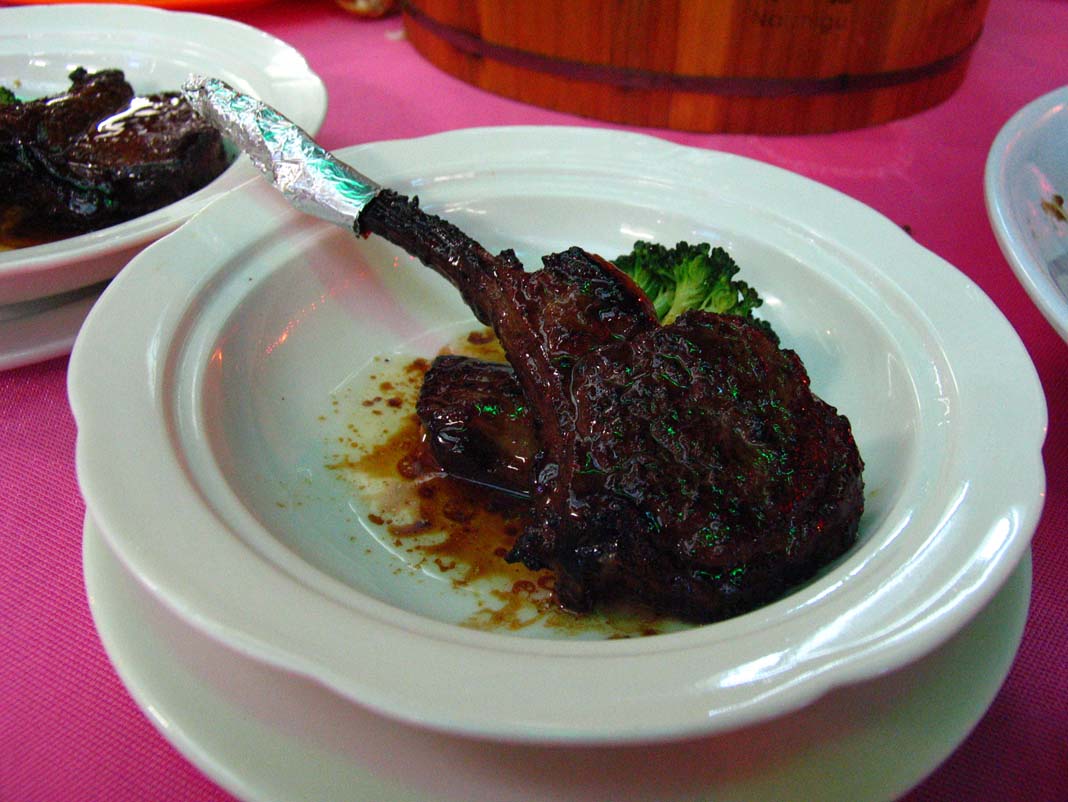 We also had their signature Crab with Chinese herbs and 'gei ji' (red wolfberries). This is the first time I've had crabs cooked with chinese herbs. Once again it was a bursting with flavour. A lil' fiery and spicy for me (lots of black pepper I suspect) but the crab was very fresh.
After indulging in all that delicious fare and almost filled to the brim, my friend then asked 'eh the fook kin mein here is also very good…shall we try a small portion?' I looked at him in disbelief but our two other guests jumped at the idea. It was very good indeed as you can taste the 'wok hei'. A bit too salty for me though.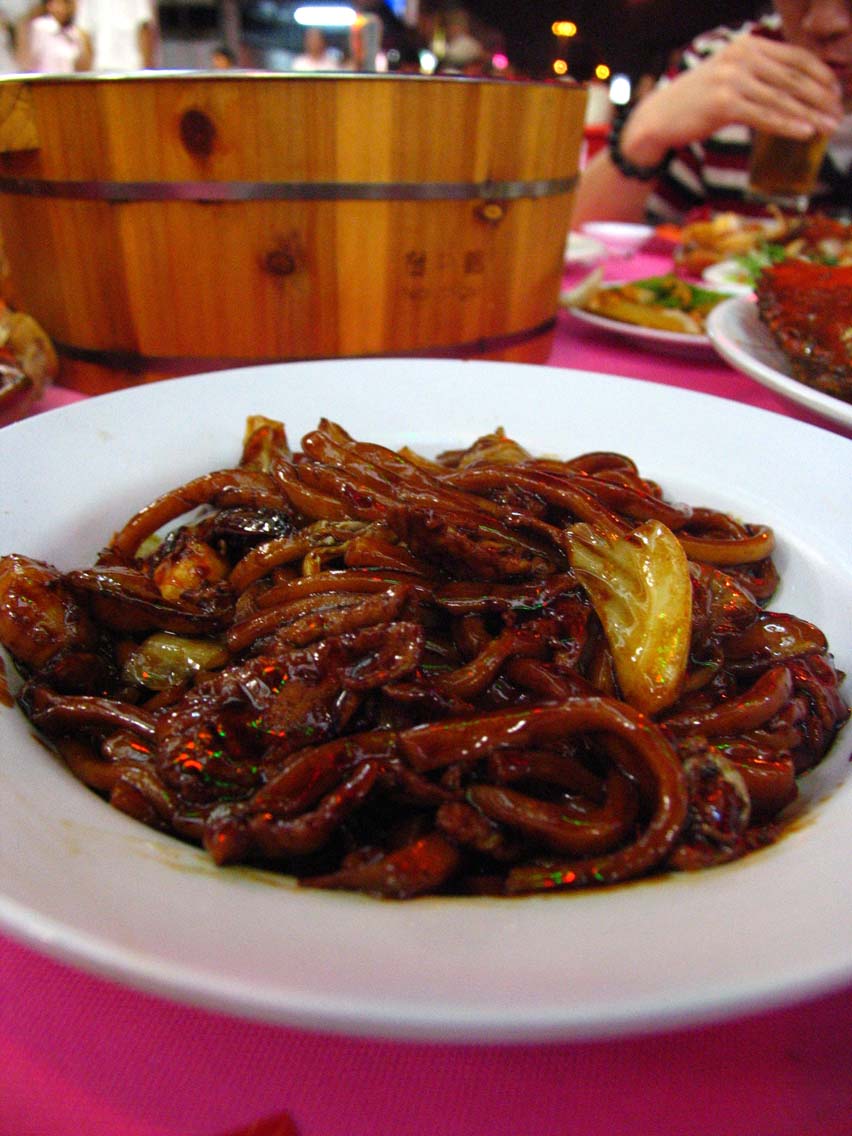 It was indeed a hugely enjoyable meal. I haven't had such phenomenally good Chinese food in a long long time. Definitely a must try! Price wise, it is reasonable. We spent about RM178 for all of the above food for 4 people. (yes, we were utter gluttons that night!)
By the time we were ready to leave, it was almost 11pm and still there were people walking in to have food. With food this fantastic, its not surprising!
My only regret is that I didn't discover this place sooner! But no worries, I will definitely be coming back for more.
Hau Kee Seafood Restaurant is located at 12, Jalan Kaskas 2, Taman Cheras, 56100 Kuala Lumpur. Tel: 03-9130 0113 / 03-9131 2013. Open from 4.00pm-2.00am
To get tho Hau Kee, if you are coming from Kesas highway with Tesco on your left, as you reach the big roundabout take 12 o' clock. At the traffic lights turn right (you will see Public bank on your left). After the traffic lights, go straight. You will pass King's Confectionery. Turn right at 7-11. Follow the road and turn right and you're there!