'Satay' is probably one of the best loved snacks in Malaysia and Asia even, with each country having their own special way of making satay.
Tucked away in Bangkok Lane in Pulau Tikus, Penang, is an eccentric uncle hawking his unique pork satay (currently priced at RM0.50 per stick, used to be only 40cents a few months ago!). He is usually at Bangkok Lane with his old push cart stall by 8am, tending to his charcoal fire – not too fiery but just nice to barbeque those delectable sticks of pork satay.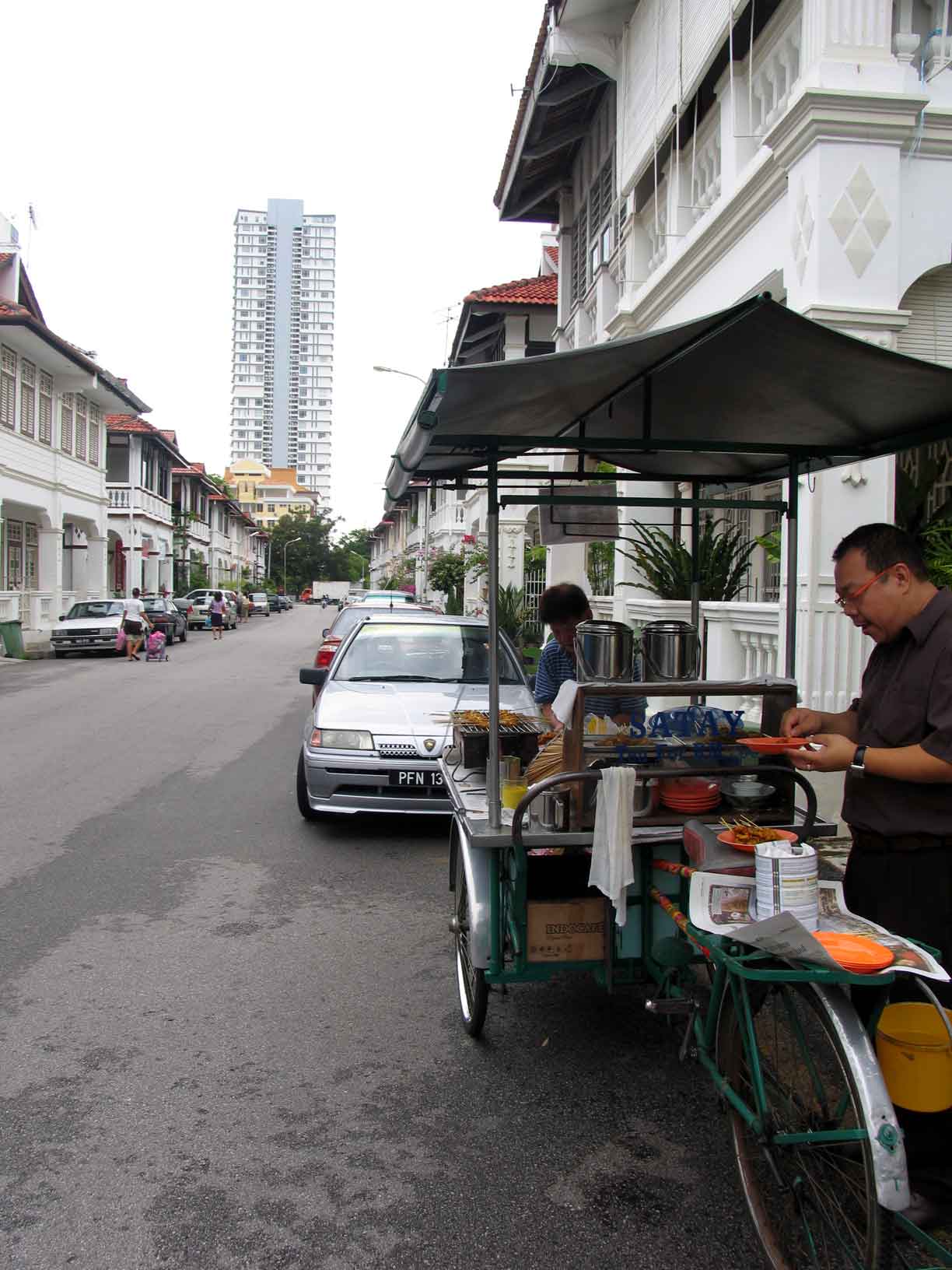 What makes this pork satay unique is the marinade, which I'm sure is a tightly guarded secret recipe. But I do detect hints of tumeric which gives the meat a nice yellow tint. Doesn't that look inviting? Slices of thoroughly marinated pork perfectly barbequed with slightly crispy edges.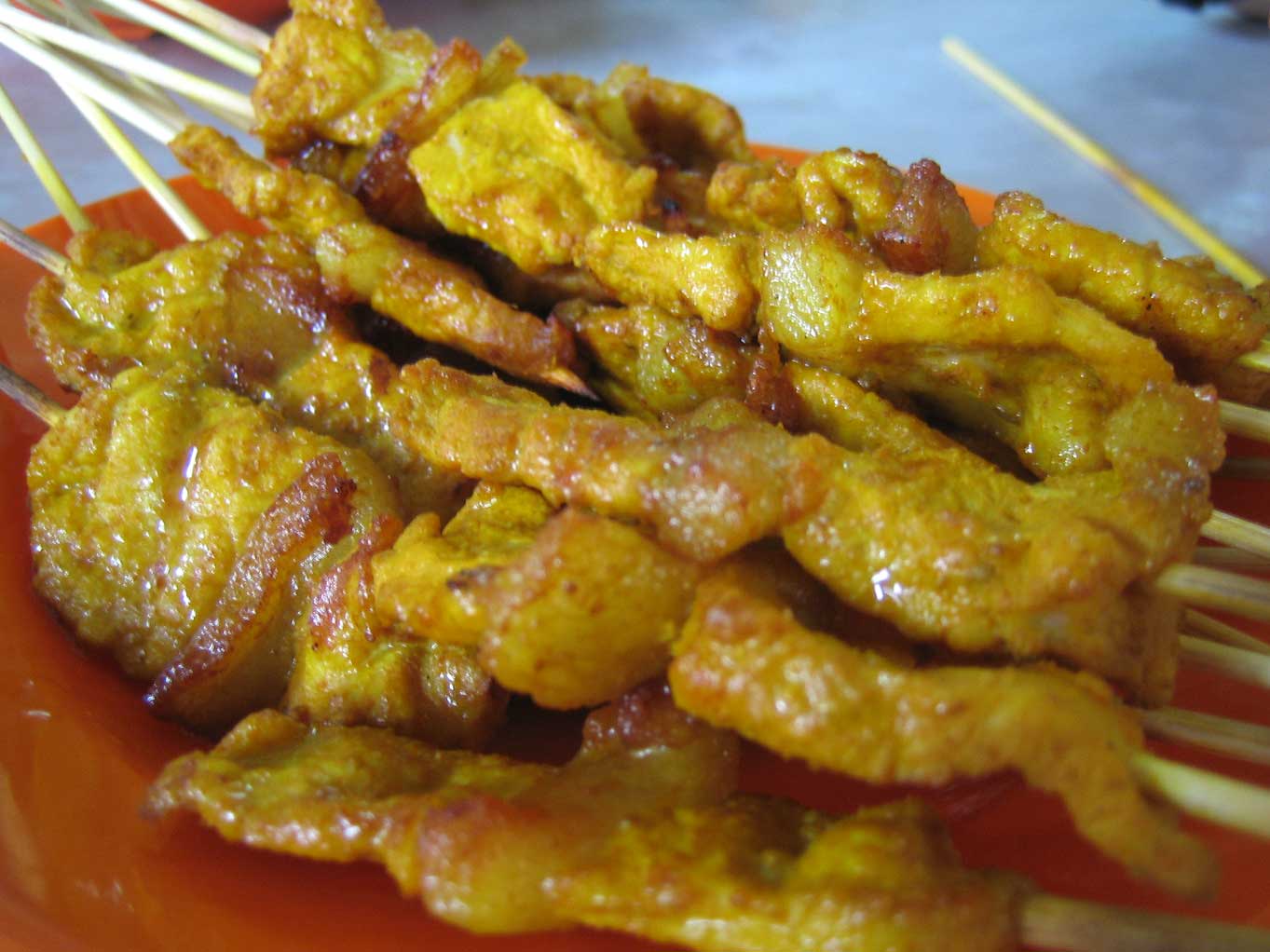 The accompanying sauce is also something special. Instead of the usual spicy peanut sauce, we get a potato based sauce with a slightly sweet aftertaste, which works surprisingly well with the meat. I've never tasted satay sauce quite like this.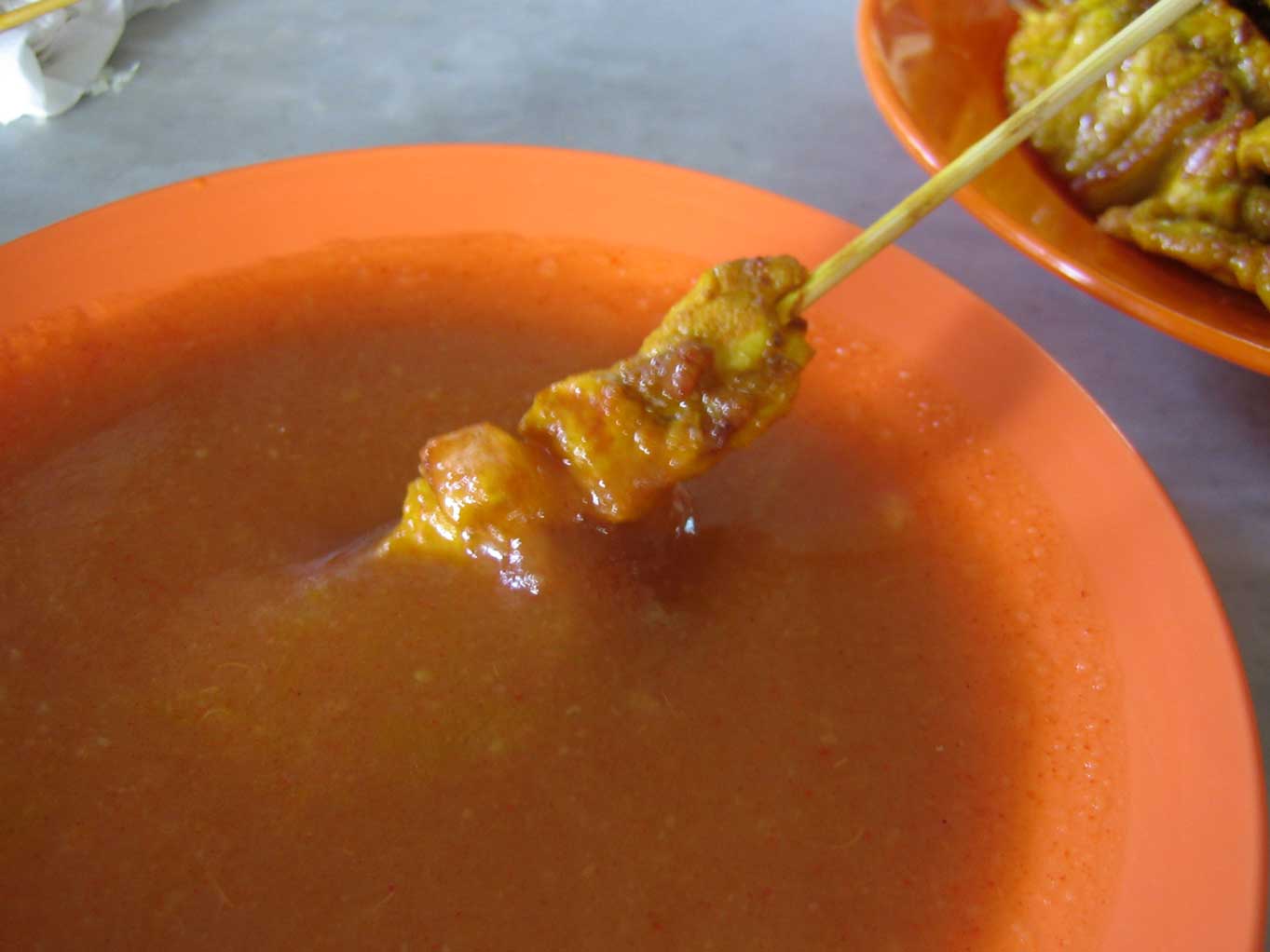 The uncle is usually at Bangkok Lane every Tuesdays, Thursdays and Saturdays from around 8am onwards til about 11am (or until he's all sold out). He can be quite elusive sometimes. I remember once we craved these satays and went looking for him 4 Saturday mornings in a row, only to be met with disappointment. Turns out he was off on holiday for about a month!
You have the option of standing by the roadside and eating the satay freshly barbequed right off his grill, or he can send them to you if you're eating at the kopitiam nearby (at the corner of Burmah Road and Bangkok Lane which is famous for Indian Mee Rebus). Do give this pork satay a try the next time you're in the area. Definitely a tummy treat!