While I sort out my photos (and get translations of the foods I ate in China), here's something really good I had during my trips to KL.
Overseas Restaurant at Jalan Imbi is no stranger in the Chinese food scene. Having been established for so long, its easy to overlook this place sometimes. I for one have never eaten there, despite countless trips to Jln Bukit Bintang area. However, after hearing praises being heaped on their 'char siew', I decided it was high time to check it out.
We arrived, with not much idea what to order except for their 'char siew mien'. So we asked for recommendations, something that would compliment the noodles. A duck dish was recommended along with their signature tofu dish.
The duck came first..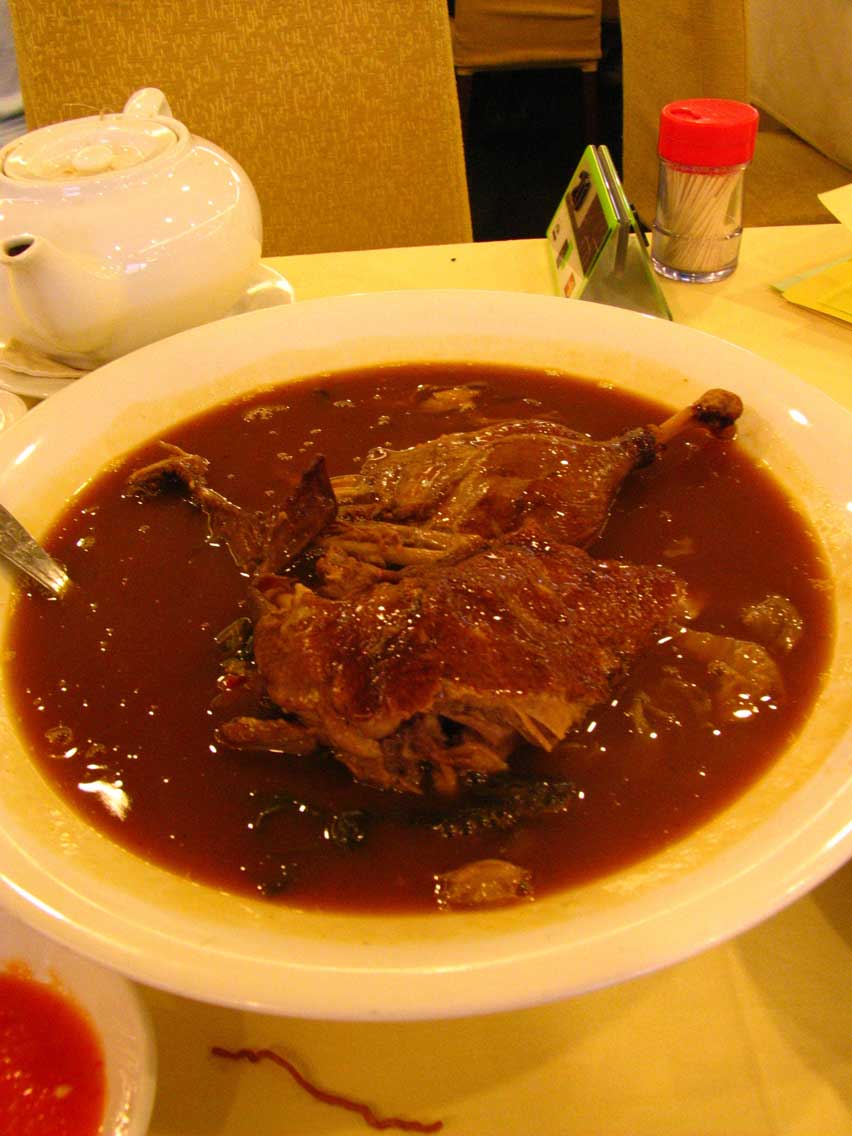 I was quite surprised with this dish. It was slightly spicy due to the dried chilli, and also a bit sour. Kinda like 'chai boey' (in Hokkien). This dish was quite tasty, a very generous portion of duck. But I thought it would have been much better eaten with rice.
Next came their signature tofu dish. The tofu was nice and smooth. But yet again, a dish that would have been better eaten with rice, in my humble opinion.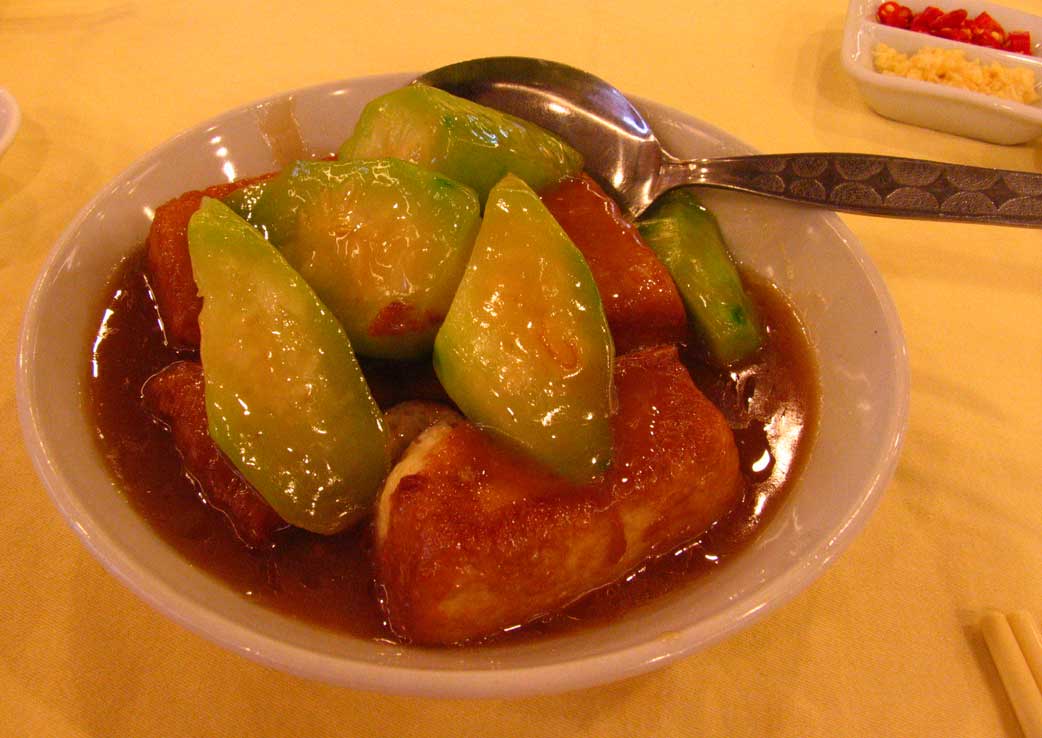 After the two mildly disappointing dishes, mainly because we just thought it would go better with rice, we got lured by their barbequed meats. And ordered a small plate to try. The suckling pig was not too bad, while the 'siew yoke' was passable.
And then finally…came our long awaited 'Char Siew' Noodles…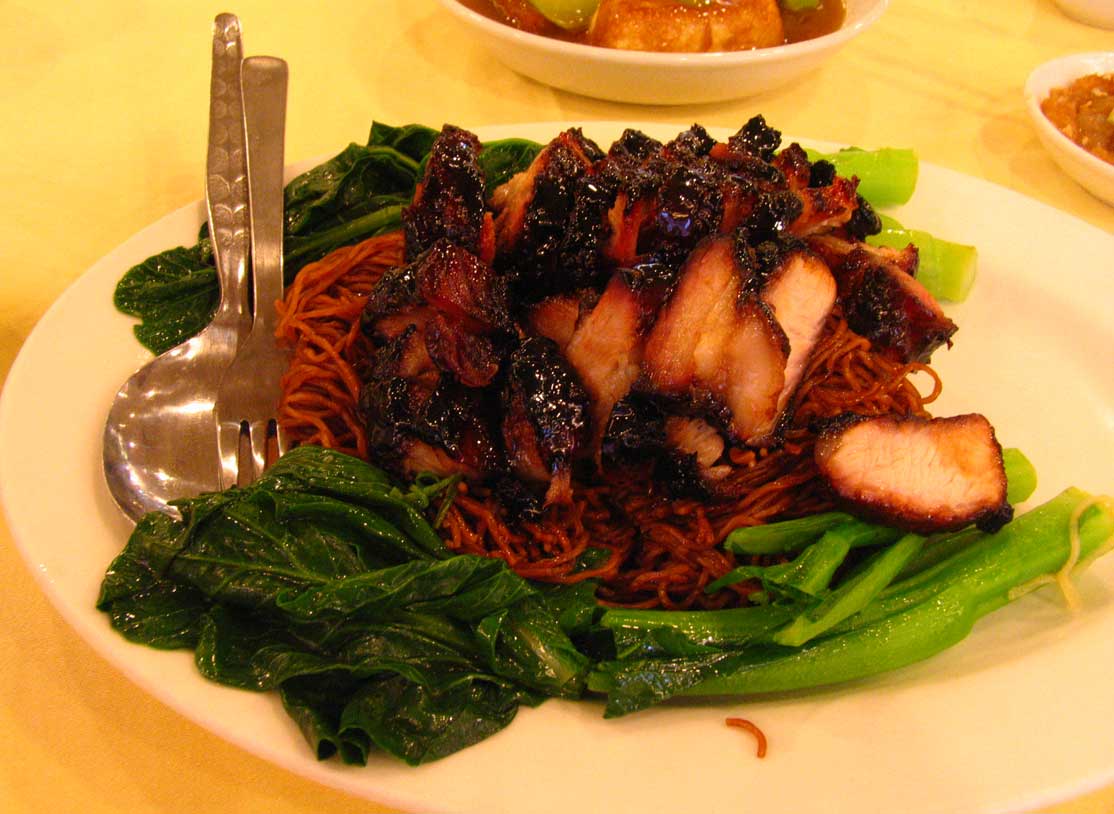 All those praises I have heard about this 'char siew' are justifiable indeed! Because these lovely morsels of roasted meat are absolutely heavenly!! They literally just melt in your mouth… and the noodles have a nice bite to it.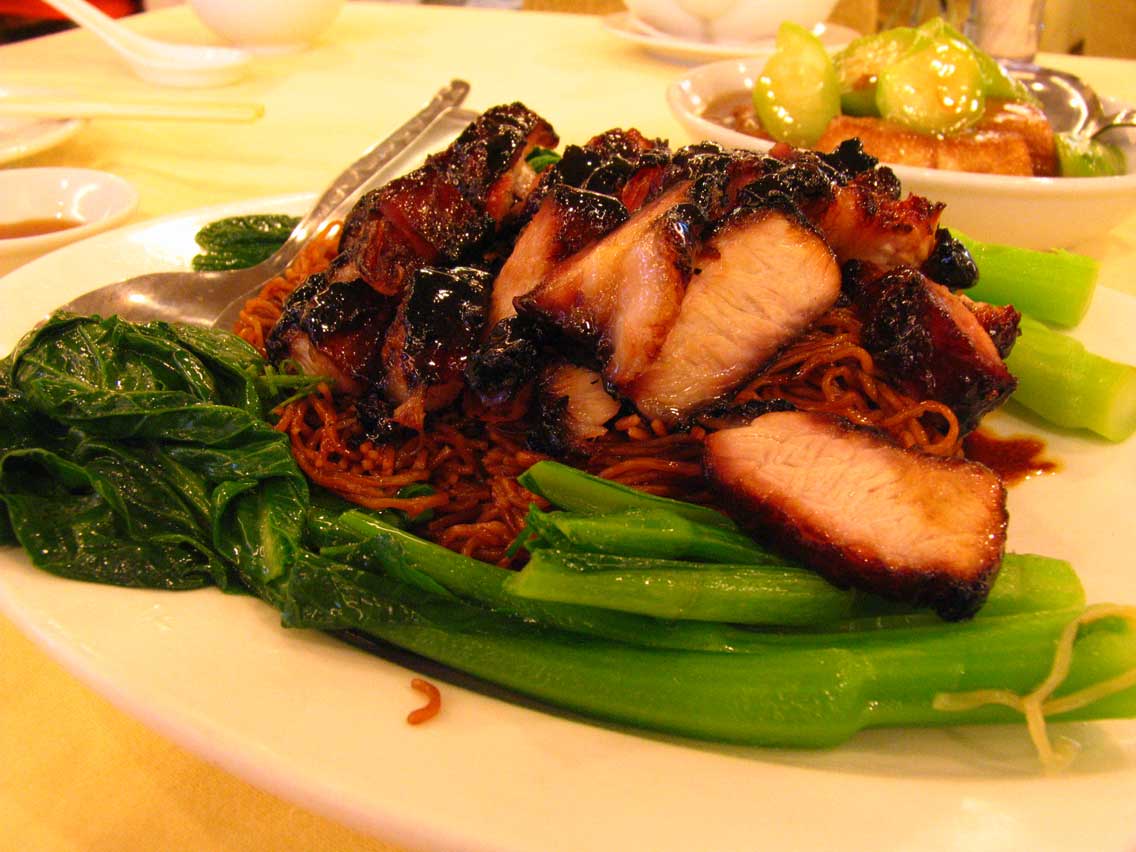 We attacked this dish and finished it at lightning speed… a definite must order! I'm even salivating right now as I'm typing this! lol
Overall a very satisfying meal mainly due to the 'char siew' noodles. Would have much preferred eating the other dishes with rice, so I suppose the waitress didn't do a very good job at recommending dishes to us. Will definitely go back again for the 'char siew'!
Overseas Restaurant is located at Jalan Imbi. T: 03-2148 7567