I had a sudden craving for Traditional Southern Beef Bun and that's how we ended up at Miss Saigon again! This time, we were both looking for something light so I took the opportunity to cut back on the mains and leave some room for dessert!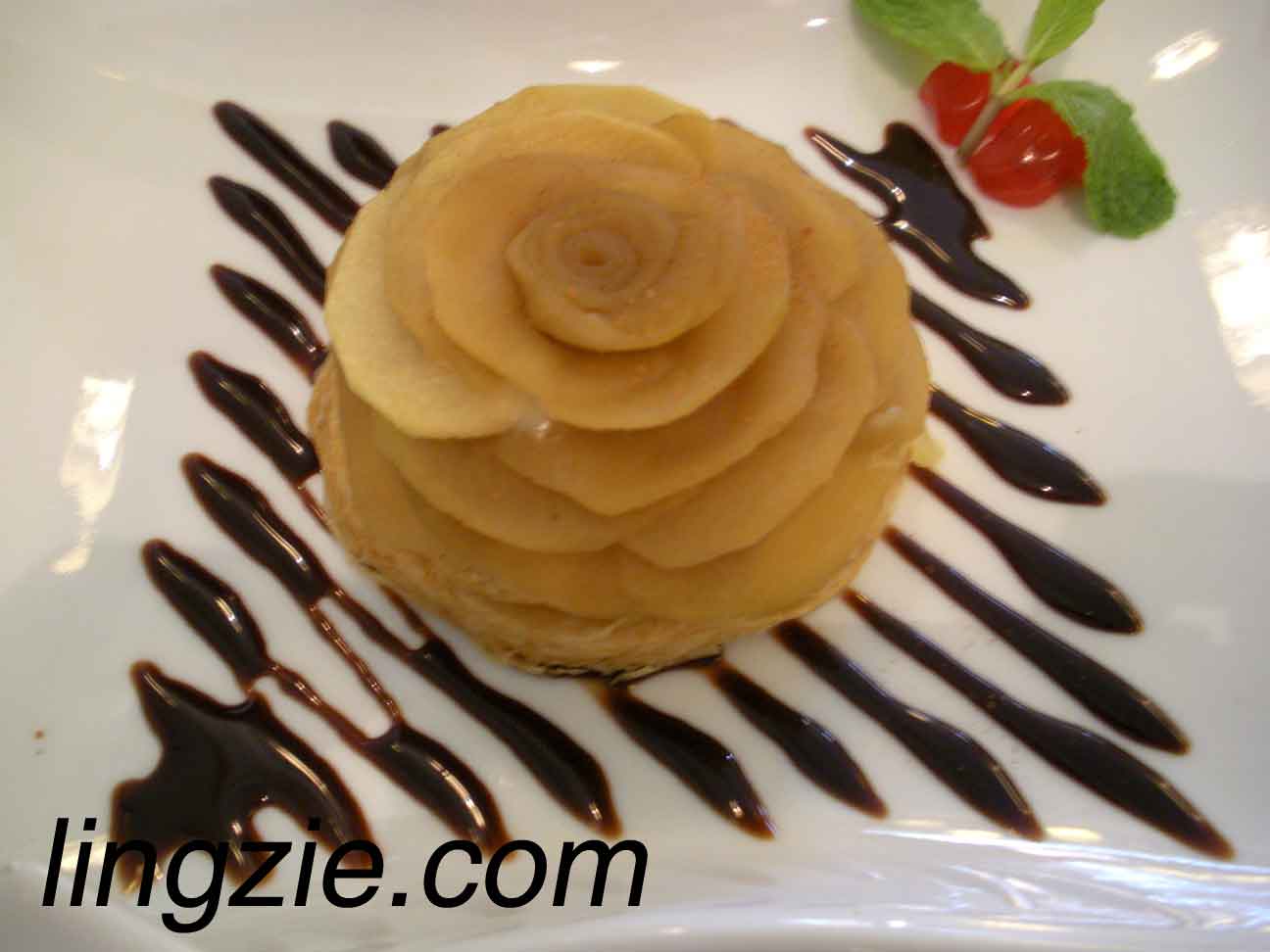 The Vietnamese Apple Pie is a visual delight! Slices of cinnamon-y apple arranged into a beautiful rose! Underneath is a crispy, fragrant puff pastry. This I really loved!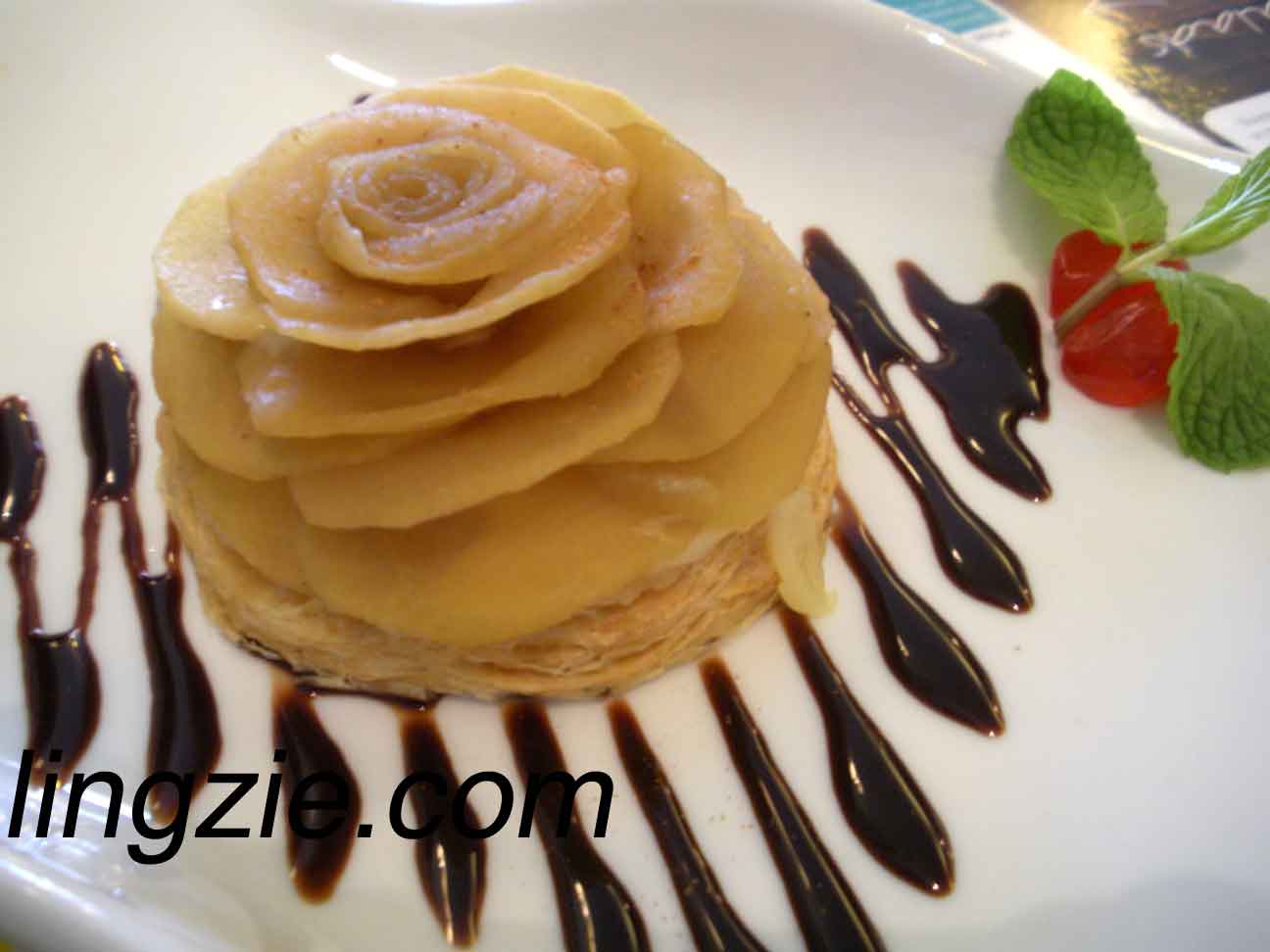 Another dessert we tried was the Lotus Burnt Cream which is pretty similar to a creme brulee. Again, this was beautiful to look at. And taste wise, did not disappoint. The best thing about the burnt cream is that it isnt' too sweet. Just right. The crispy burnt sugar top, followed by the silky solid cream and finally a thin layer of cake. I also loved the lil' pandan leave used to decorate the ramekin.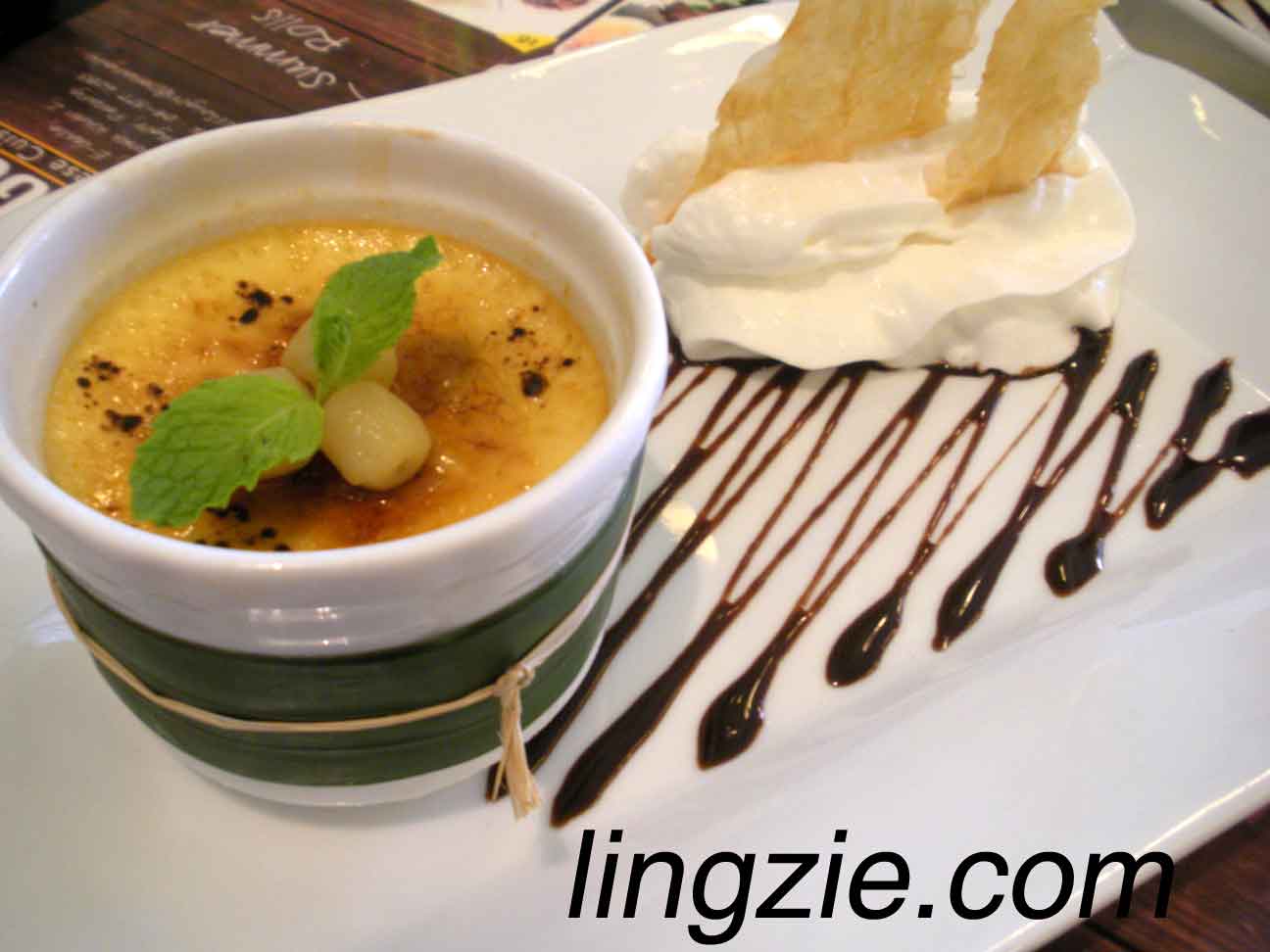 I noticed that Miss Saigon has started their Set Lunch menu and also an Afternoon Tea Promotion!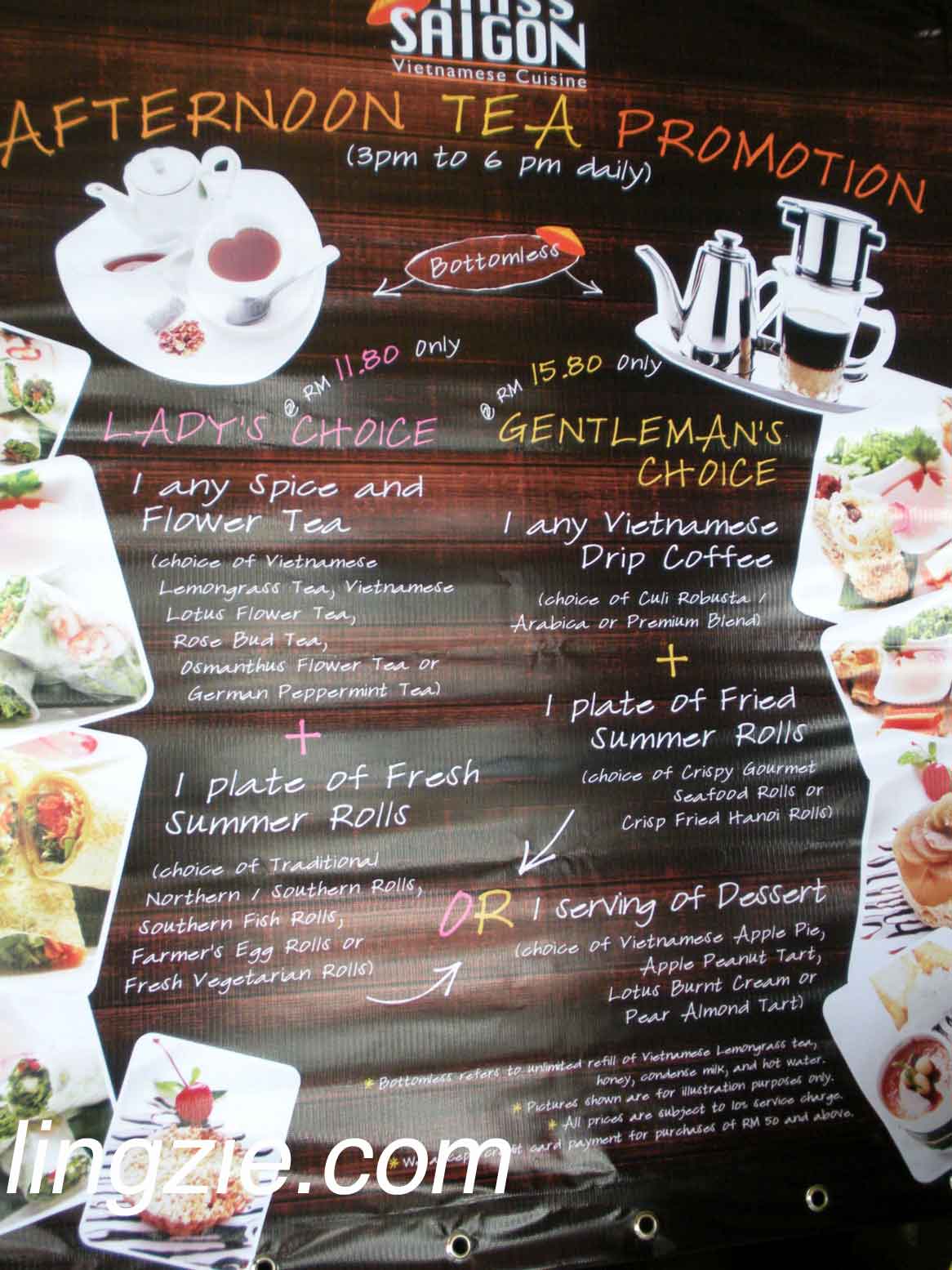 The set lunch menu looks like a crowd puller as they offer meals from RM10.80, RM12.80, RM14.80 to RM16.80. Miss Saigon Platter and Chef's Platter also available for RM24.80. Set lunches come with a drink.