I've been given some awards! Really pretty ones too, from thenomadGourmand! 🙂 Many thanks!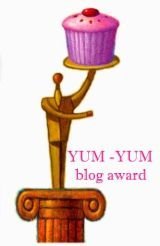 The cupcake is a nice touch, dont cha think? 🙂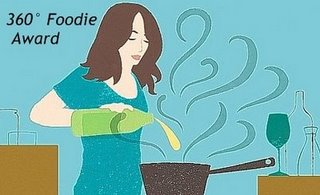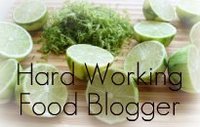 I have my lazy days too… 😛 so need to be more hard working in posting!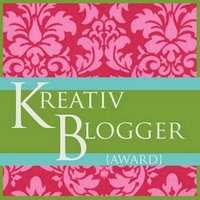 This is a really pretty award. Love the colors! So whoever designed it… great job!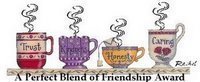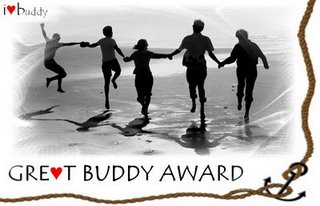 And along with the awards is a ploy tag to reveal 7 random things about myself… (which is pretty similar to the tag I received from What2See recently, so I'll combine both la)
Random Thing No. 1 – I love kitties. I think they're very majestic, regal and poised. And I 'meow' at them too. 😛 (yes I'm weird). Love dogs and puppies too (no, I don't 'woof' at them)
Random Thing No. 2 – I just attended my 10th year high school reunion last night. (so yeah you can do the math and figure out how old I am :P)
Random Thing No. 3 – I belly dance 😛
Random Thing No. 4 – I don't like celery, capsicum and bitter gourd.
Random Thing No. 5 – I love mushrooms and chocolates. (not together la of course!)
Random Thing No. 6 – I don't drink beer, but do not mind the occasional wine or cocktail.
Random Thing No. 7 – I tear up easily when watching movies. Heck, I even cry watching those Merdeka Petronas ads! (Yasmin Ahmad, you are soooo good!)
Oh and before I forget… passing on these lovely awards to these lovely people: