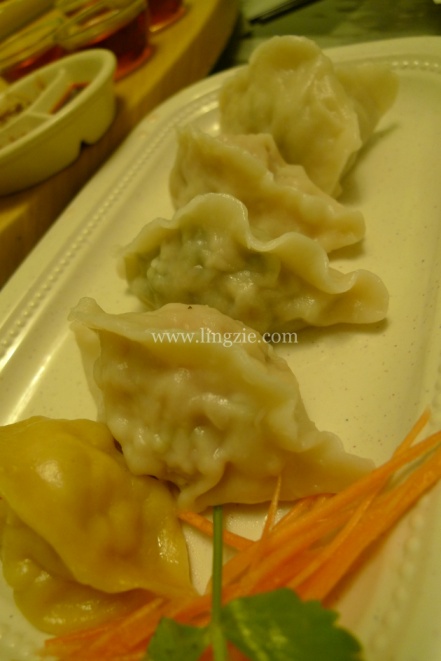 To me, the core of Young Heart's business are these dumplings ('jiao zi') for they started off with these delicious little morsels. They currently offer 5 different types of 'jiao zi' (steamed dumplings). And for the Reunion Package, all 5 varieties are offered (2 pieces of each variety)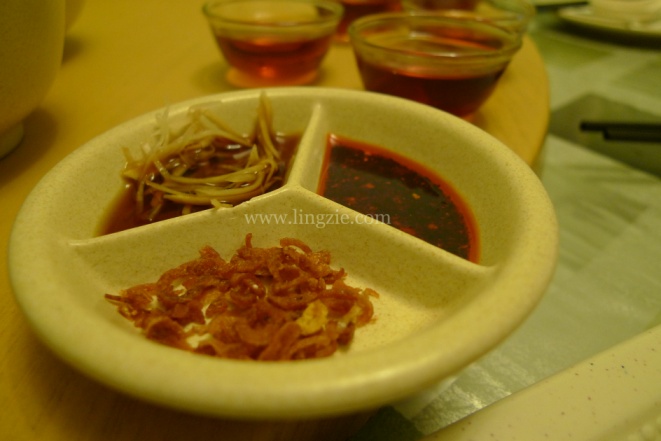 Condiments for the dumplings…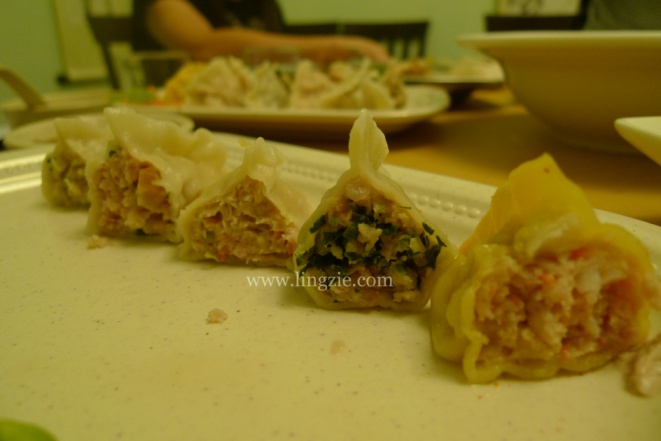 The 5 different types of dumplings – Fish & Water Chestnut, Cabbage & Pork, Pumpkin & Pork, Spinach & Pork and Prawn, pork and scallop. Out of the 5, my favourites include the cabbage & pork  and the prawn, pork and scallop. The fish dumpling deserves special mention too as there was thankfully no 'fishy' smell, and the water chestnuts gave the dumpling a lovely crunchy bite!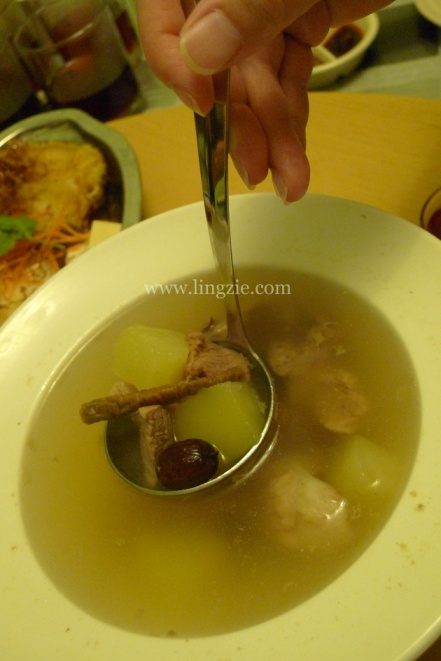 Next, we tried the Soup of the Day which was a Green Papaya and Spare Ribs soup. The soup was delicious! Clear and sweet. Definitely soothing to the soul especially on a rainy day! We were told that the soups are boiled over charcoal fire. The soup had me wanting seconds!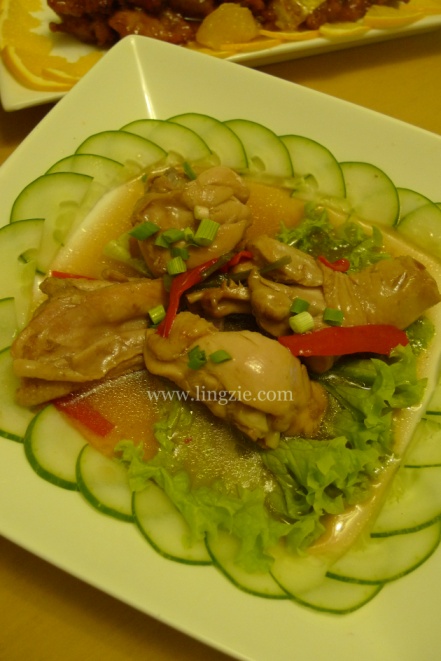 Next, the 3+1 Cup chicken which Young Heart prepares according to their own in house recipe. It's a lighter version of the 3 Cup chicken that I'm more used to in other Chinese restaurants.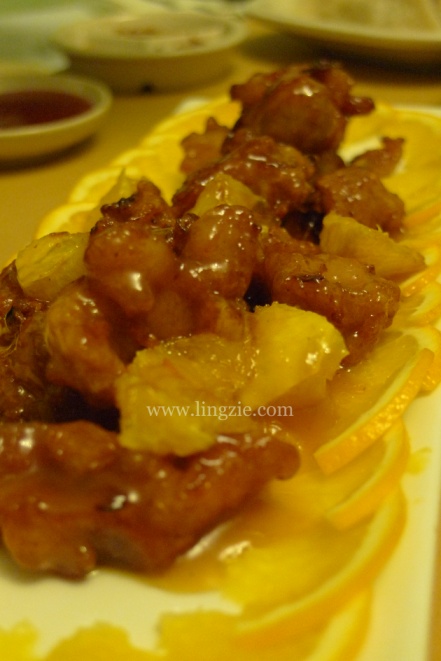 The Orange Pork Chop is perhaps my favourite dish of the night! I love its zesty tangy flavor delicately infused into the meat. Best of all, the pork chop is tender and flavorful. A must try!