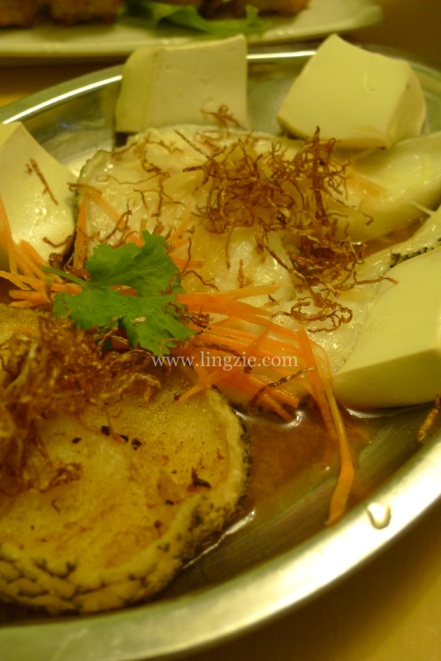 Next up is the Cod Fish Ala Twin – combination of fried and steamed cod fish fillet served with a light soya sauce and beancurd. The cod fish is very fresh and silky to taste. Meanwhile the fried version was thankfully not overdone!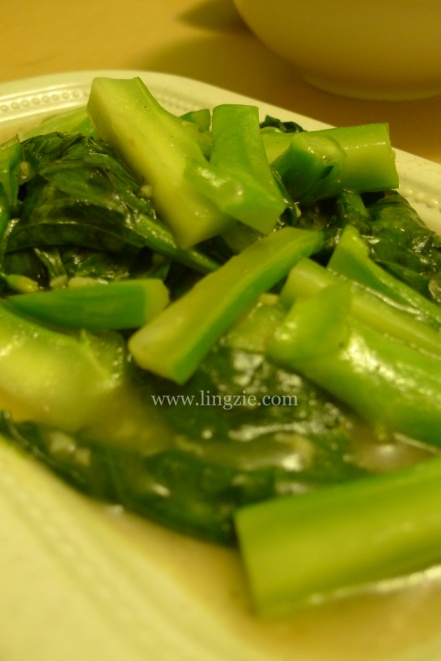 The humble but palatable vegetable dish – Stir Fried Kai Lan. Originally on the menu, we were supposed to have Stir Fry Chayote Leaves, but due to the rain the past few days, the kitchen had not managed to get hold of fresh chayote leaves. Thus the Stir Fry Kai Lan took its place. A shame, for I've never even heard of chayote much less taste it's leaves! Ah well, shall go back for it next time!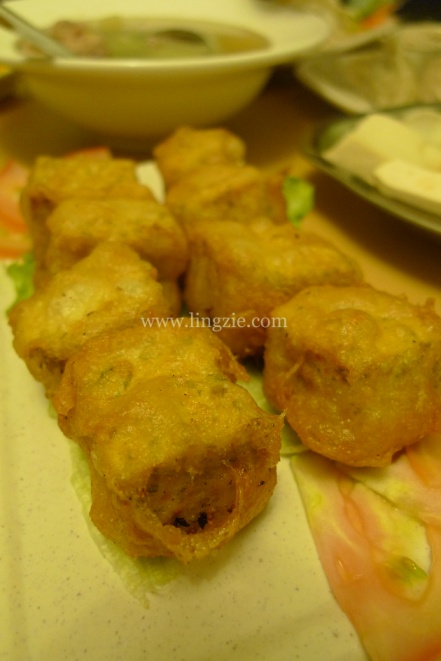 The Deep Fried Young Heart Beancurd is another old favourite of mine. I'm glad to note that the beancurd tastes just as good as when I had it in 2007. Delicious!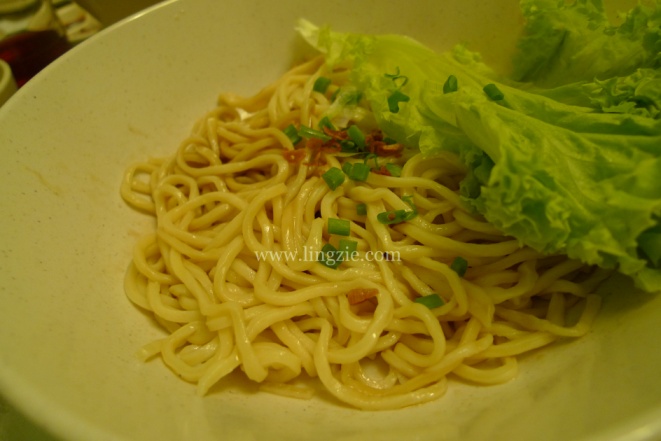 The reunion package meal comes with four servings of either white rice or clear handmade noodle. The handmade noodle was something I have not tried before previously. Because it seemed highly doubtful that plain noodles tossed with a lil sesame oil could taste good. But oh how wrong I was! For this handmade noodle is SUPERB! I am in love with it. Truly madly deeply.
The noodles are not overly springy, with just a hint of sweetness and fragrance from the sesame oil. I could really just come back here and order a bowl of clear noodles. Without anything else! (but of course it would a highly unbalanced meal! lol)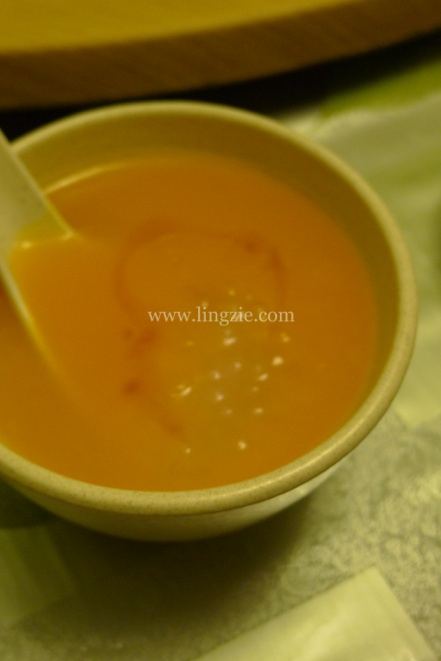 And for dessert, we have the Golden Osmanthus Pumpkin Pudding. It's actually more of a pumpkin and osmanthus syrup puree than a pudding. And at first, may take a bit of getting used to since the flavour is mild with minimal sweetness. But most definitely a refreshing change from the usual overly sweet tong suis or decadent rich cakes (oh no!! can you believe this chocoholic dessert queen is passing up chocolate in favour of pumpkin?? lol) Ah, we all need a change sometimes, don't we?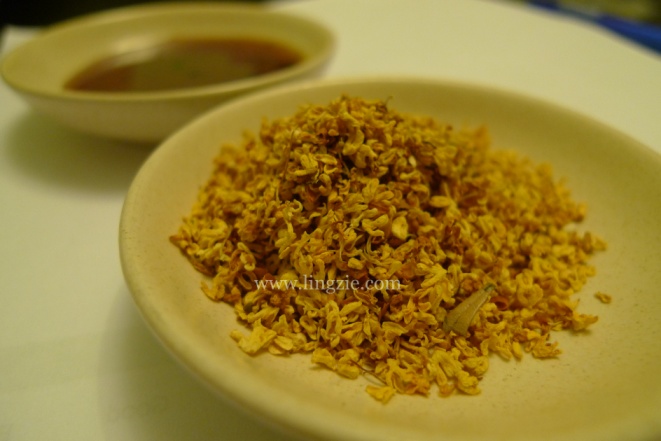 Dried Osmanthus flowers with Osmanthus syrup (pictured at the back)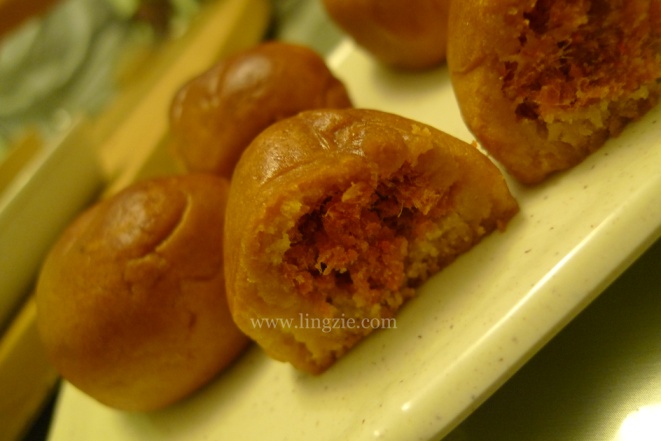 Customers who order the Mid Autumn Special meals will also get a complimentary "ang kong ah peah" with "sambai he bi" filling. What's that?? lol I scored the net trying to find an english name for it, with not much luck. But these biscuits are made out of the same dough used to make the crust of mooncakes, and are usually shaped into animals like fishes. Traditionally they have no filling, but of late, they come with coconut filling and now specially at Young Heart, they come with spicy dried prawns filling. Yummy! 🙂
Young Heart's Mid Autumn Specials are available from September 18 until October 11. Please note that Young Heart will be closed from 28 September to 30 September.
Young Heart Restaurant is located at No.44A Cantonment Road (opposite Bandar Baru Pulau Tikus, next to the market). They are open for lunch and dinner (11am-3pm, 6pm-10pm).
Look out for the Romantic Package in my next post!