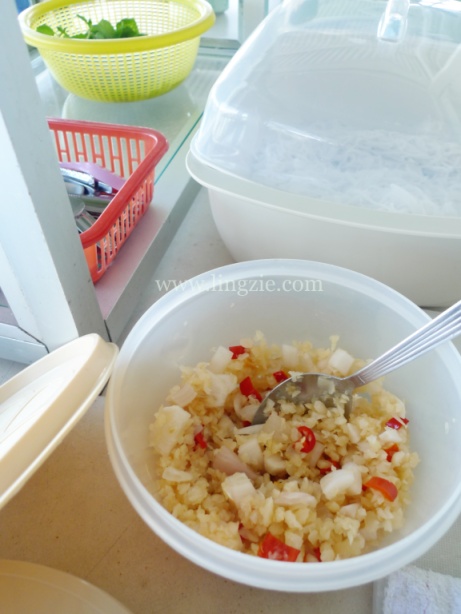 Condiments for the Siam Laksa – onions, chopped chillies and chopped preserved radish ("chai poh")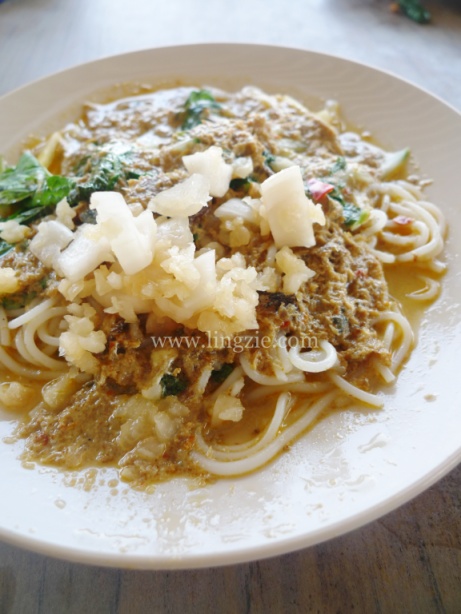 The Siam Laksa is different from the local Penang Assam Laksa as the soup base is creamy with coconut milk goodness and really 'lemak'. Lang Sae Lee's version is chockful of fish flakes. I love the thin laksa noodles used and the soup pleasantly hints of kaffir leaves and lemon grass.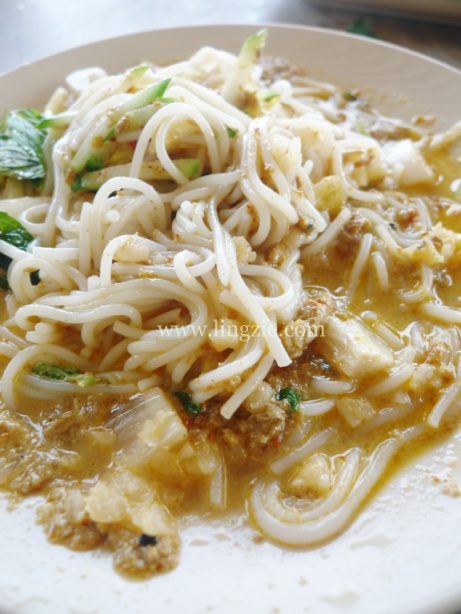 The preserved radish gives the dish an interesting flavour too!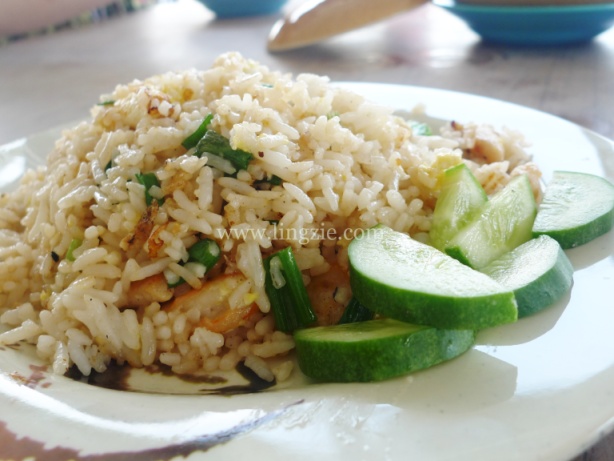 We also ordered the Salted Fish Fried Rice after finding out from Criz that Madam Lee prepares her own salted fish. We tucked in happily to this delicious savoury dish. The salted fish was fragrant but not too overpowering.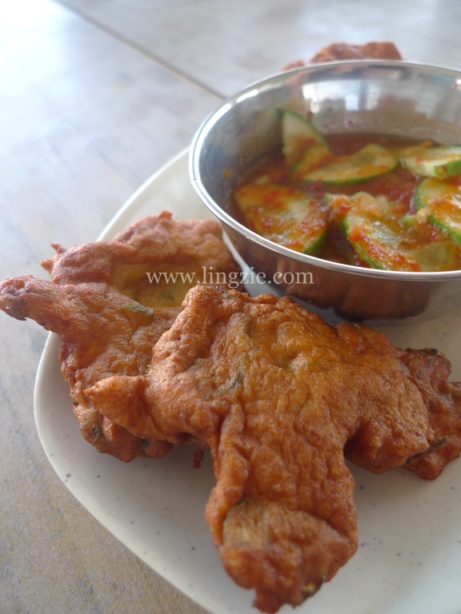 I couldn't resist ordering the fish cakes as they are one of my favourite Thai snacks ever! Lang Sae Lee's fish cakes definitely packs a punch with its fragrant kaffir leaves and the cucumber chili dip.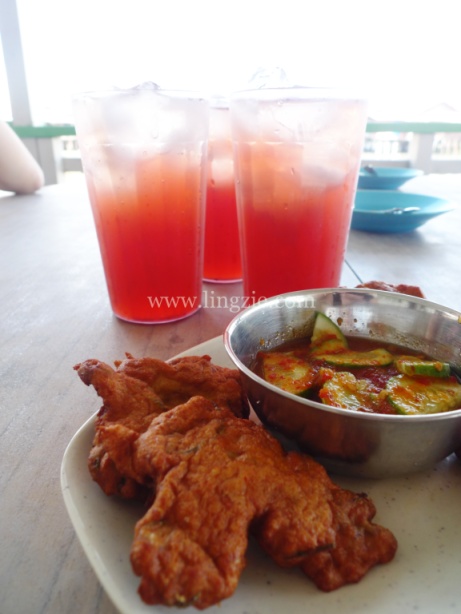 For drinks, I would highly recommend the refreshing 'home brewed ribena' as Mdm Lee fondly calls it. Its actually brewed rosselle flower drink. Other than the rosselle drink, they also serve a few types of can drinks and mineral water.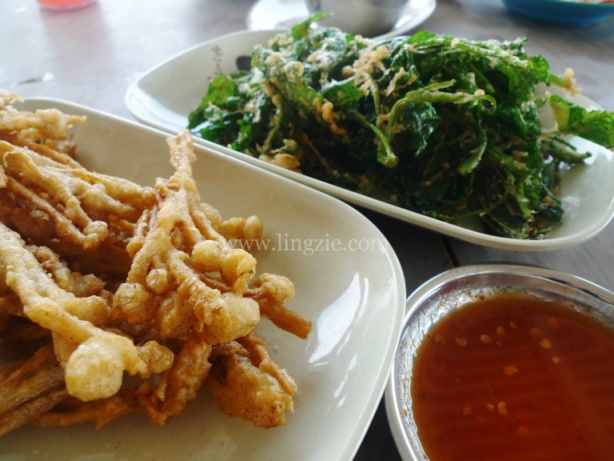 We also ordered their Fried Enoki Mushrooms and Fried Kangkung. All very cripsy and delicious but oh so unhealthy. 😛 Though it definitely makes for a great snack!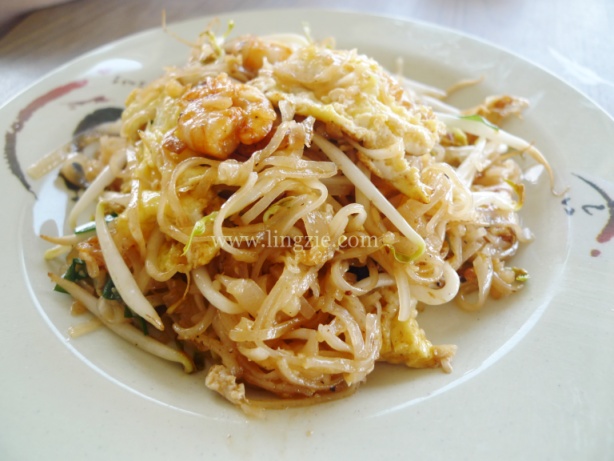 My brother has had many a bad Pad Thai before in the various Thai fast food restaurants dotting Penang and KL. So he was rather reluctant to order the Pad Thai here. But I insisted on giving it a chance. And boy am I glad we did. The noodles here were soft, silky and slightly chewy (against the flat tasting hard ones I've encountered) with a slightly sweet after taste. Yum!
Head on over to the next page for tom yam and more!