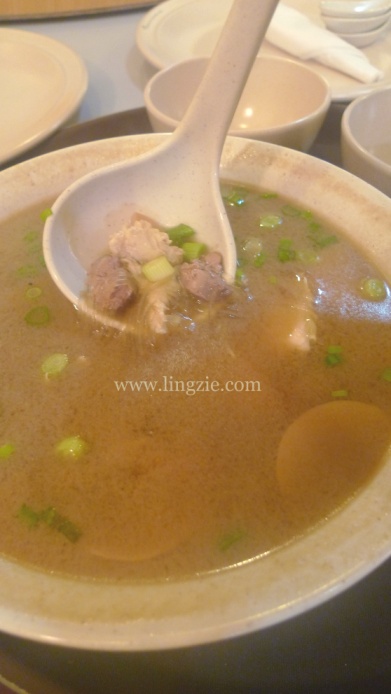 The next appetizer would seem rather ordinary if you didn't read the description of the item on the menu. After all, Mushroom soup is something very common in almost every other Western food restaurant. But if you're expecting the usual Campbell cream of mushroom here at Hainanese Delights,boy are you in for a surprise! My aunt almost let out a shriek of delight when she saw this on the menu, for she tells me 'you cannot find this anymore in Penang!'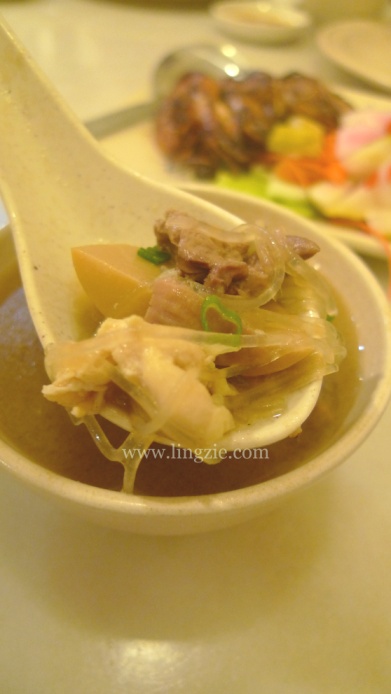 Hainanes Mushroom Soup is actually a clear soup and it gets most of its flavor from chicken gizzards. Chopped button mushrooms and vermicelli are added into the clear soup. Very delicious and something very unique indeed. I would think it's a dish that most people have forgotten about. It's certainly something new to me! RM12 for the small portion (which is enough for about 4 persons).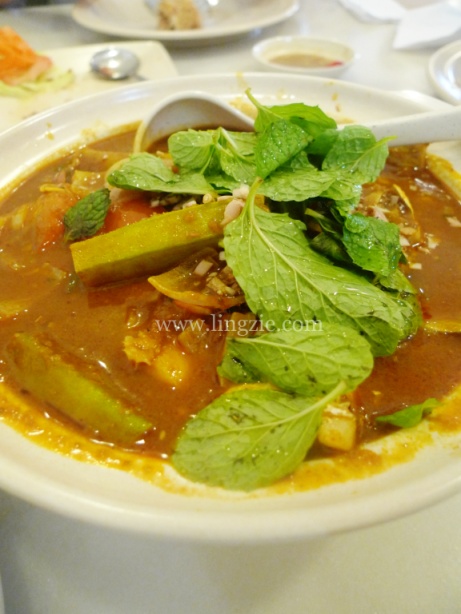 Hainanese food in Malaysia also incorporates some Nyonya influences and hence we had the Assam Fish Curry (RM65 with 'Tau Teh' fish).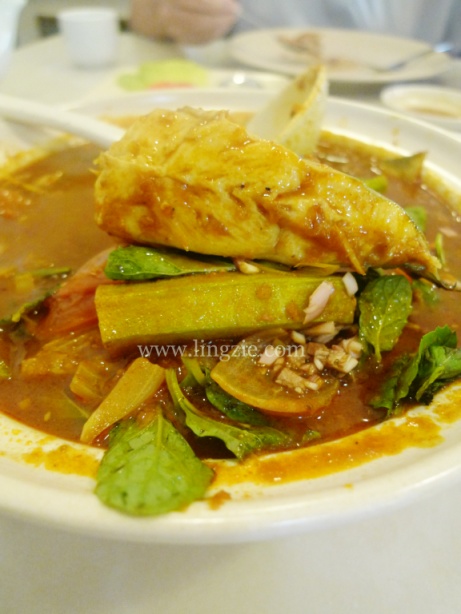 The assam fish curry was thick and not overly sour, with the fragrance of 'bunga kantan' (Torch Ginger Flower) I couldn't stop drinking the curry soup and spooning it over my white rice!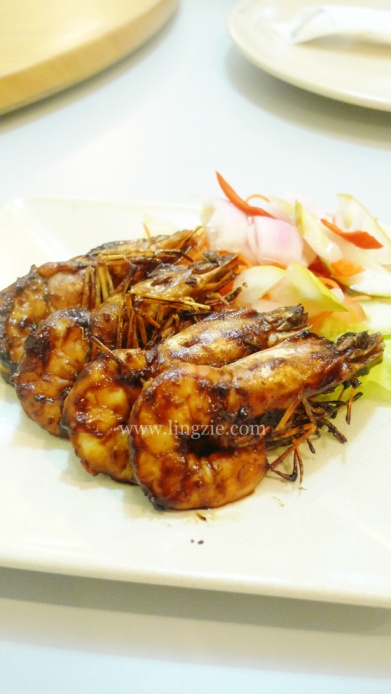 The Assam Prawns were fresh and tasted pretty good too, although I would have liked it coated with more sauce.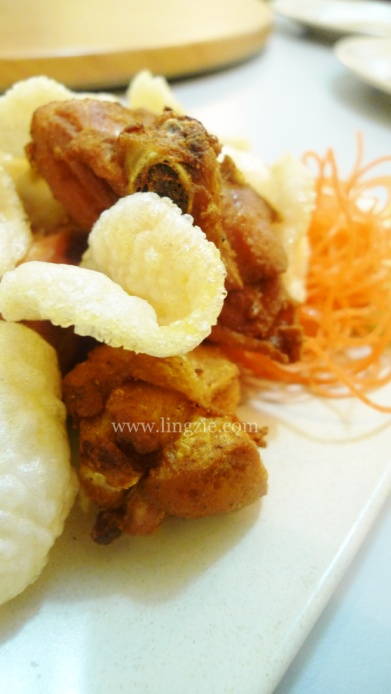 Meanwhile the Inchee Kay Bin (deep fried marinated chicken and served with prawn crackers) were authentic.  Though the ones served to us on that particular day needed to be fried a tad bit longer to give it a darker shade of brown. But this slight 'problem' was 'fixed' during my next visit. Also to be eaten with the Worcestershire dipping sauce.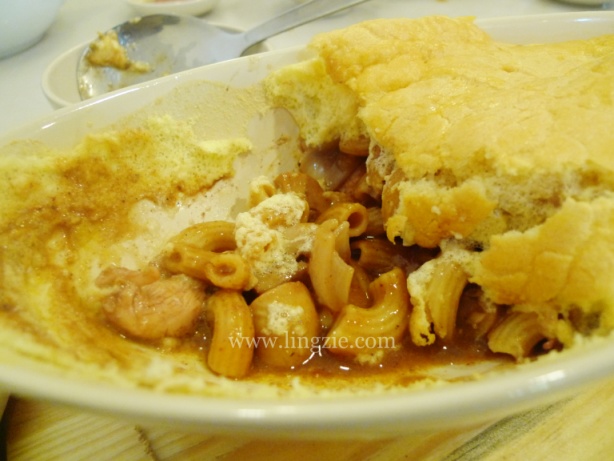 Next comes the pies….. Hainanese Macaroni Pie is indeed a unique dish which probably cannot be found in the Western countries for it is Macaroni Pie with an Eastern touch.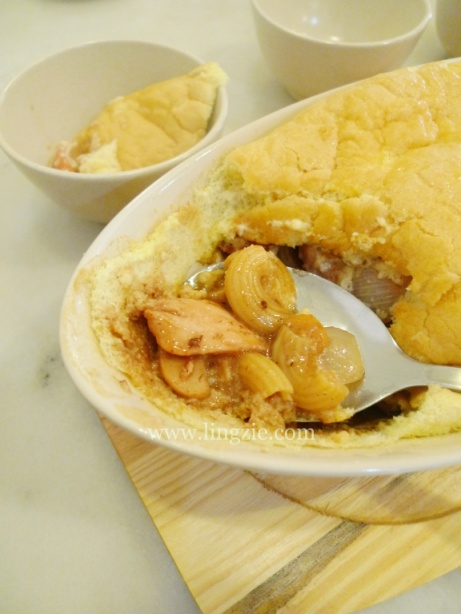 The macaroni pasta is cooked with diced vegetables and chicken cubes in a special slightly tangy sauce and then topped with a fluffy egg based crust. A must try! Macaroni Pie at Hainanese Delights – RM25