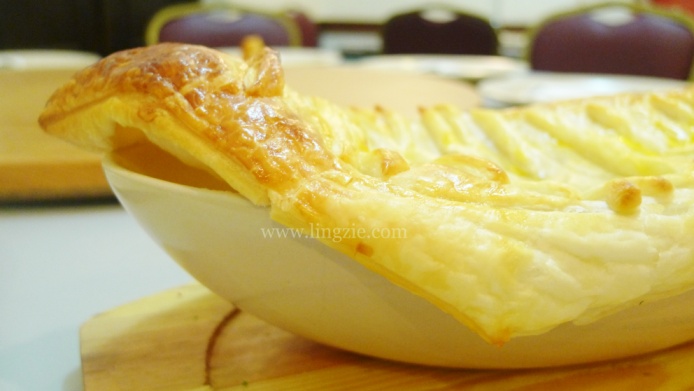 Another very popular Hainanese Pie is the Chicken Pie. Although I do remember having this as a kid, I cannot really remember the taste. For this pie usually needs to be pre-ordered. Same thing applies here at Hainanese Delights. Why the pre-ordering? So that the chefs have ample time to painstakingly make the delicious pastry crust.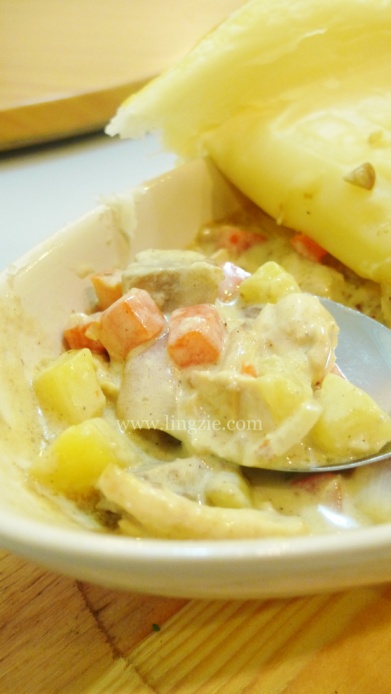 Lifting up the buttery pastry reveals a chicken based filling that's so creamy it should be made illegal! Cubes of chicken, pototoes, mushrooms and carrots all coated with this devilishly evil creamy buttery white sauce.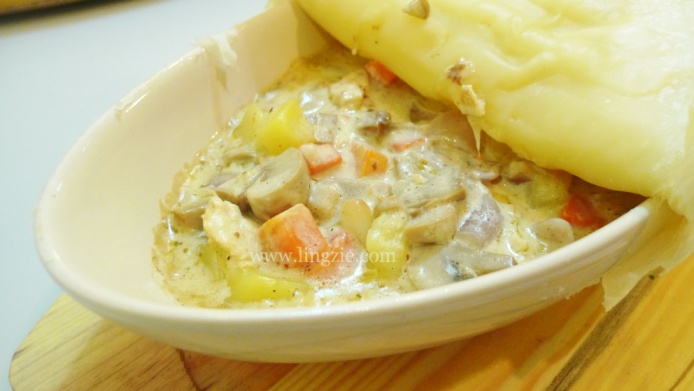 Hainanese Chicken Pie (RM25) – perfect for Christmas. Perfect for New Year. Heck, it's perfect for any other meal actually 😛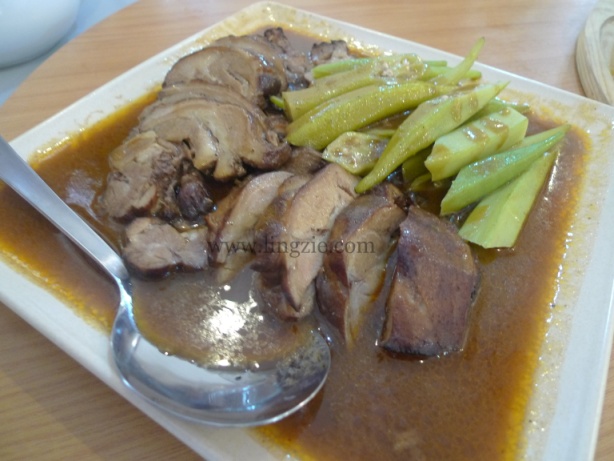 Another one of Hainanese Delights' signature dishes is their Braised Lamb with ladies fingers (RM36). This dish is absolutely divine! The lamb is soft with just the right amount of gamey-ness. Eaten with a dark sauce and onion dip. If you like lamb, I would highly recommend this dish! One thing to note though is that this dish also requires advance order!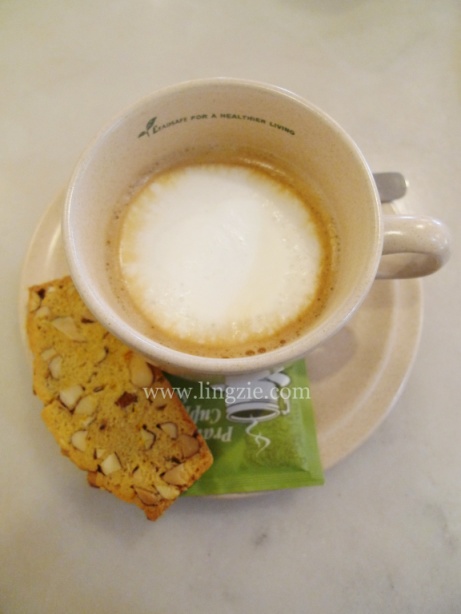 At the end of our first meal at Hainanese Delights, the owner Mr Wong, asked if we would like to try their Hainanese Coffee. My dad immediately said no (cos he doesn't drink coffee and doesn't like its aroma. Weird, I know :P)
But I said yes. And so I was served their Hainanese Coffee with Bake of the Day (RM8), Mr Wong tells me he uses Weasel coffee and roasts the beans on his own. I am no coffee connoisseur, but I like what I was served. And I LOVED the home made biscotti. It's thicker than the ones usually served in other cafes. But it is still crunchy and most importantly packed with almonds!
The Hainanese Coffee comes with foamed milk but you can request for it to be served 'black' and the bake of the day is usually home made biscotti. Though sometimes it can be Cheese Cake or curry puff.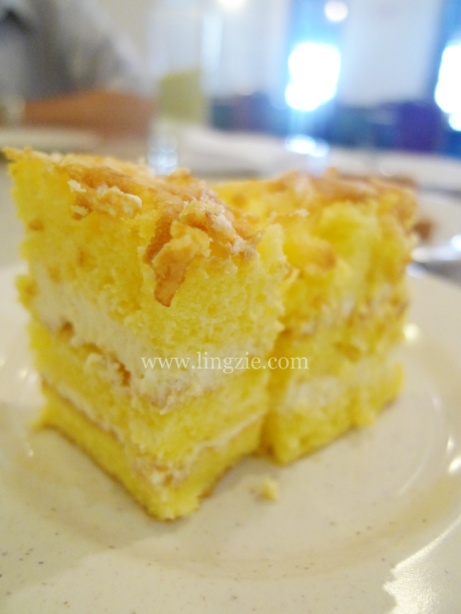 I was lucky enough to get to try the Cheese Cake. And I must say that I've never encountered a cheese cake quite like this. More of a  light sponge cake torted with cream and topped with crusty cheese (much like the cheese buns we get at the bakery). Interesting!
From my various visits to Hainanese Delights since its opening about a month ago, my family and I have remained steadfast fans. Here's to more nostalgic recipes by Hainanese Delights!
Essential Facts:
Hainanese Delights Restaurant
1926 Heritage Hotel,
227 Burmah Road,
10050 Penang.
Tel: 04-226 1926

Opening hours: 11.30-3.00pm (Lunch) & 6.00pm-10.00pm(Dinner)
Currently opened Monday-Sunday
Signature dishes/must trys : Chicken Pie, Braised Lamb with Ladies Fingers, Macaroni Pie, Choon Piah, Assam Fish Curry, Hainanese Coffee with Bake of the Day.
*Items in bold & italic needs 12 hours advance order