After my trip to Korea last year where I was introduced to a plethora of Korean skin care and cosmetics, I have since then become a convert. My cosmetics have been slowly but surely replaced by Korean brands, as with my skin care items. It was as though a whole new world of beauty products opened up to me! (though I'm sure I got on the Korean wave rather late! :P)
Recently I was introduced to a skin care brand that is still rather new in the Malaysian market – Sorabee.
Sorabee brand is part of Amaranth Cosmetics group based in Korea, the groups' core values being Trust, Belief and Respect.
The main focus of Sorabee's skin care range is to retain our skin's moisture balance with its patented star ingredient – marine collagen extracted from Sea Star (starfish). Sea Star collagen is said to be superior compared to other types of collagen as it has high penetration rate into the deep tissues of our skin.
Sorabee's most popular range of skin care is their Balancing Series which is suitable for all skin types.  And I was lucky enough to be introduced to Sorabee's Balancing Series.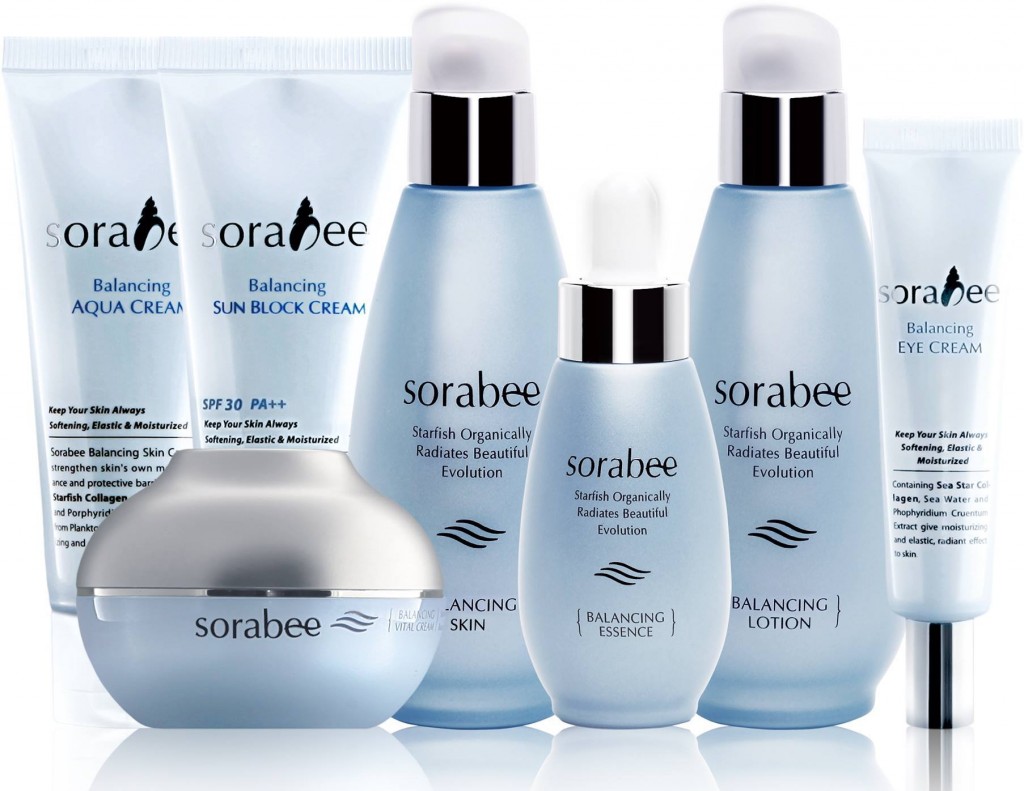 Sorabee's Balancing series boasts a total of 9 products including a Cleansing Lotion and a Foam Cleanser in addition to the products in the photo above. While each product has its own functions and benefits, I honestly cannot imagine using so many products on my face every morning and night! (Cos I lazy   *ahem*  busy! lol)
Therefore I decided to skip the Cleansing Lotion and the Balancing Lotion… which still leaves me with 7 products (not much difference also)!! lol but they are a breeze to use, honestly. And isn't quite as tedious as it sounds.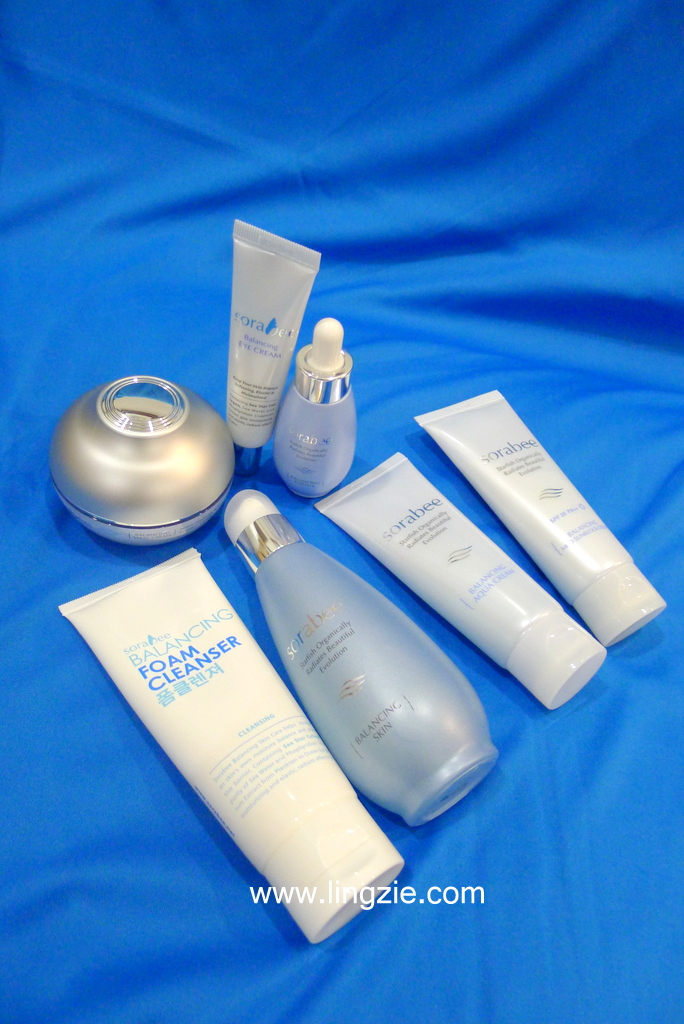 My Sorabee skin care regime (minus the Cleansing Lotion & Balancing Lotion)
I found the Foam Cleanser and the Balancing Skin (toner) to be pretty standard. Mild pleasant scent. Toner is alcohol free. The cleanser and toner does a good job of cleansing and hydrating my skin for the next step.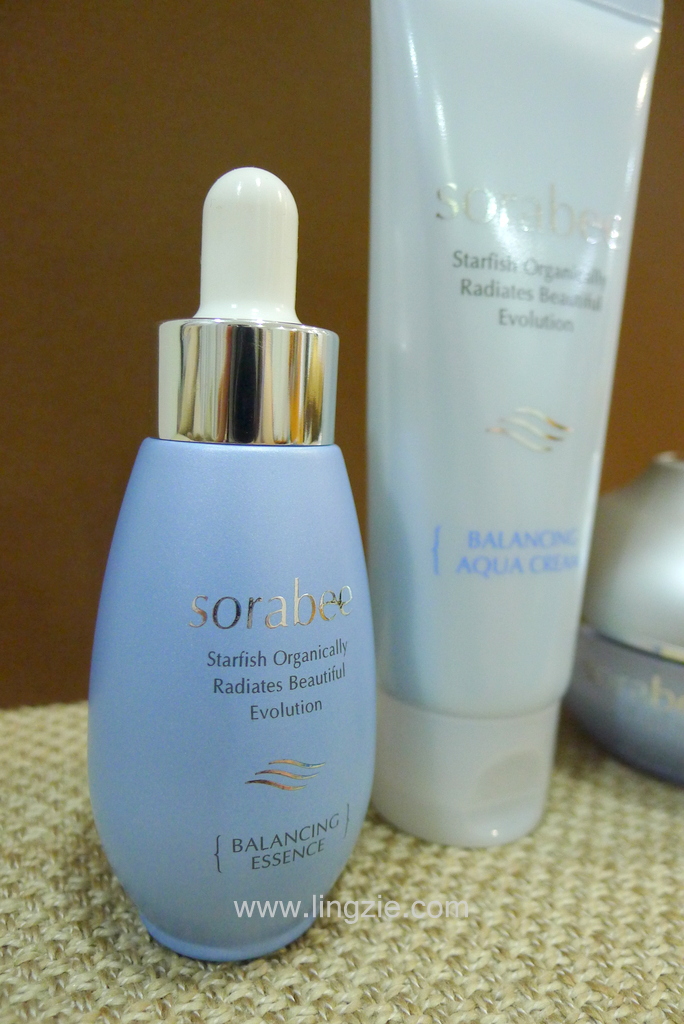 Balancing Essence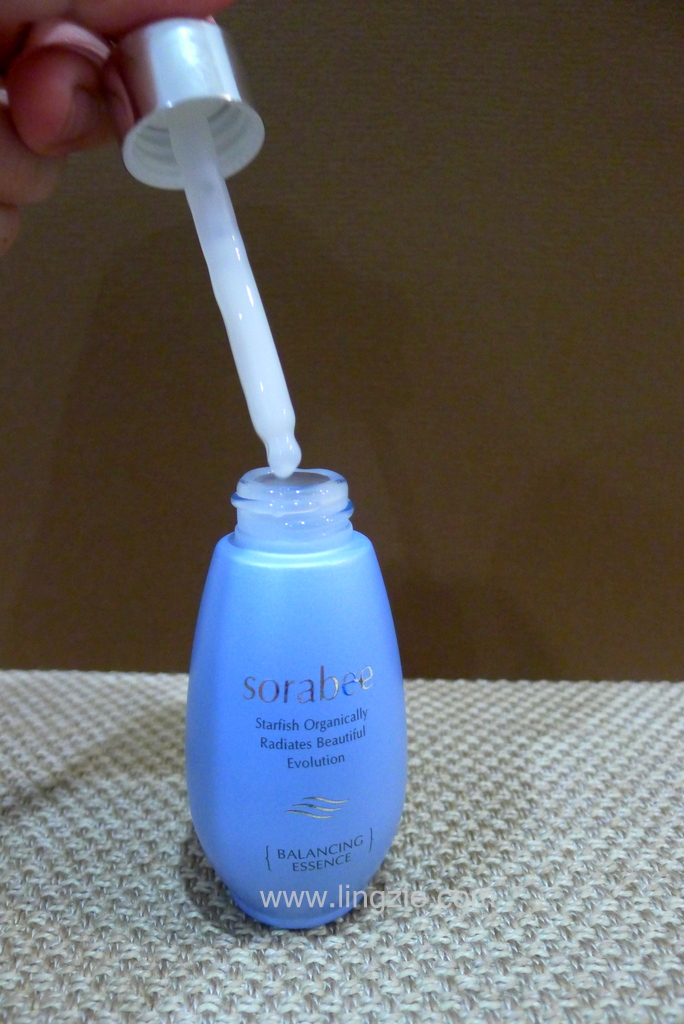 After toner, it is usually advisable to use a serum as a serum contains a higher concentration of active ingredients – delivering more goodness to your skin 🙂 In Sorabee's Balancing Series, their 'serum' is the Balancing Essence. The Balancing essence is a milkier solution but absorbs quickly into the skin. Again, it has a very mild pleasant scent (almost undetectable) so that's a bonus for those who do not like scented skin care products. The Balancing essence promises to deliver brighter and more moisturized skin. I'm a fan of the Balancing essence – I found it absorbed quickly and left no greasy residual after feel.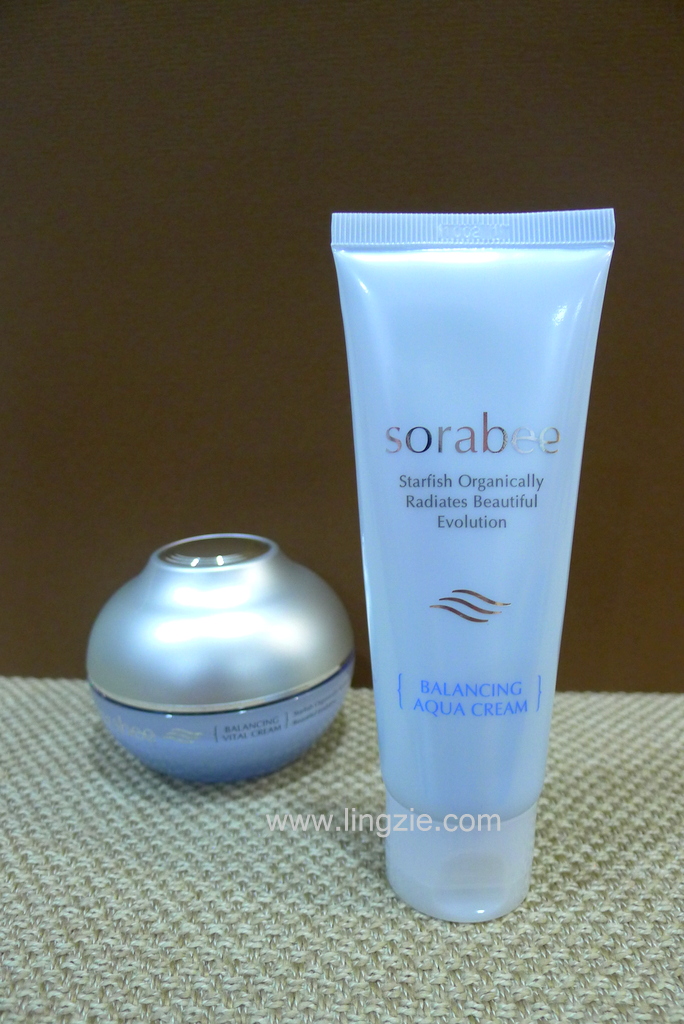 Sorabee Balancing Aqua Cream
Next up would be Sorabee's star product and best seller – Balancing Aqua Cream. It is a moisturizer that promises better hydration and also helps with skin firming. The Balancing Aqua Cream contains Sea Star Collagen, Deep Sea Water and Sea Pool and is recommended for all skin types. I love this product!
For one thing, I like that a new tube comes with a silver foil seal. So that it really feels brand new (and no one has contaminated it yet! lol)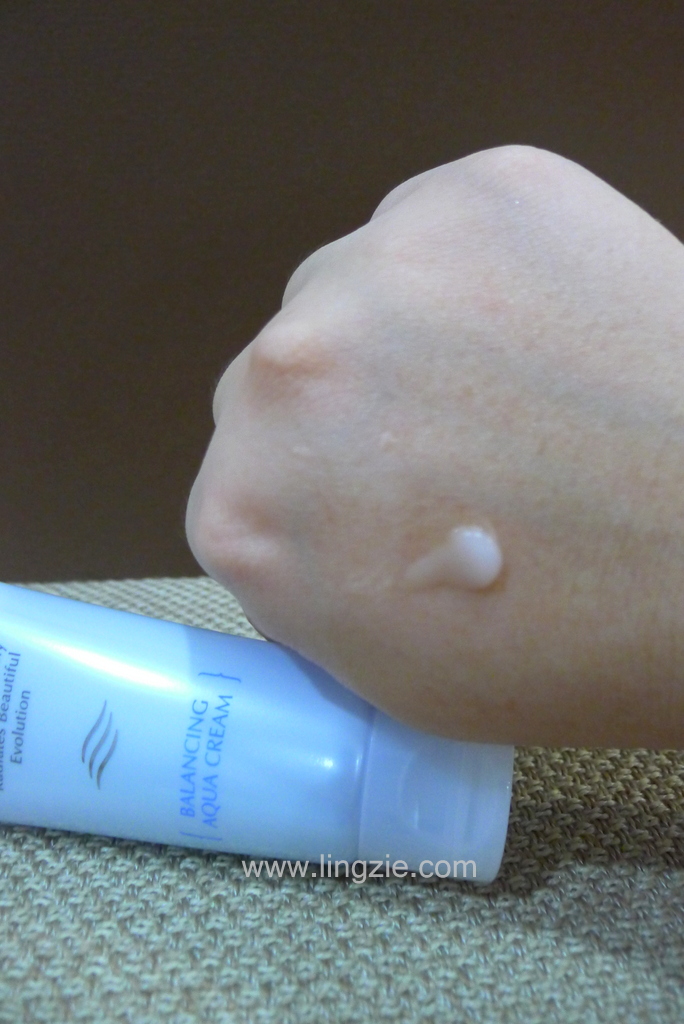 The Balancing Aqua Cream is unique in its application. After squeezing out a bit of the cream onto your skin, gently massage it and you will then see the cream change to water droplets. Once you see the water droplets, proceed to gently pat them in circular motions into your skin.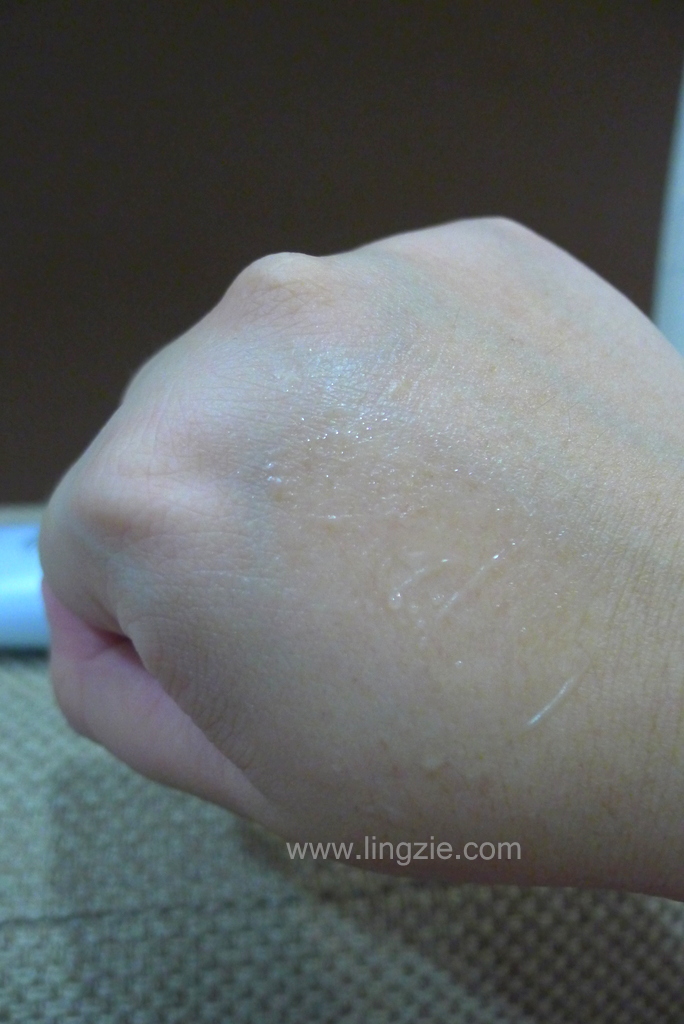 Water droplets forming after lightly applying the Balancing Aqua Cream
This is perhaps one of the lightest moisturizers I've ever tried. But don't let its light-weight formula fool you – for it still packs a hydrating punch. My skin feels refreshed and moisturized each time after application. I normally use the Balancing Aqua Cream as a moisturizer during the day. But also use it on some nights when I feel my skin is more oily than usual.
I was worried about a hefty price tag on this product but it's reasonably priced  at RM80 for a 70g tube. Yay! Definitely worth trying!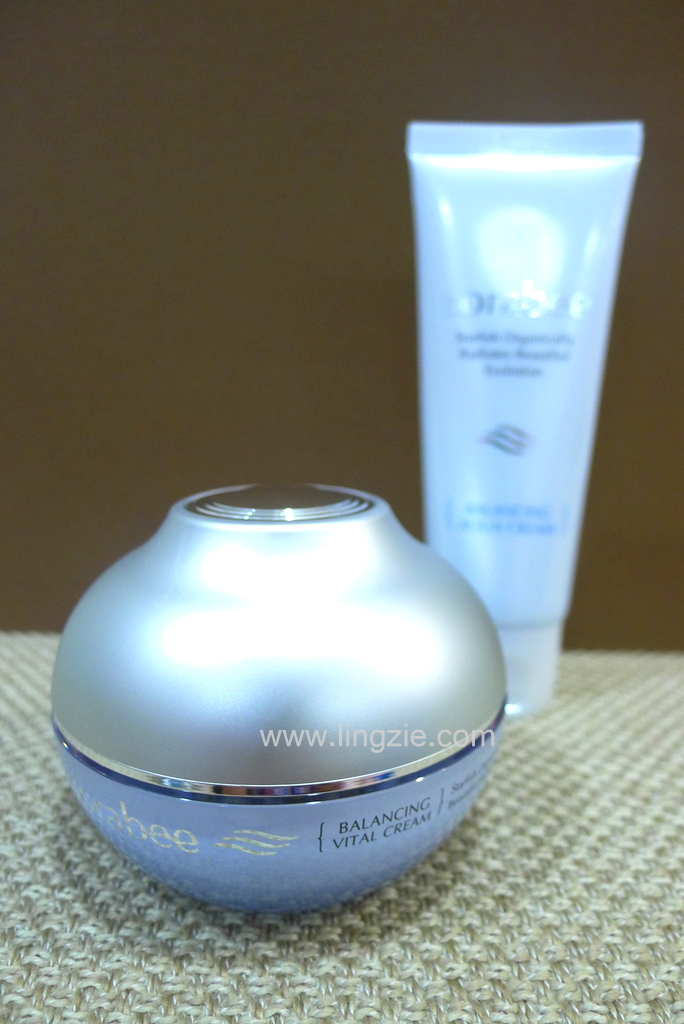 Sorabee Balancing Vital Cream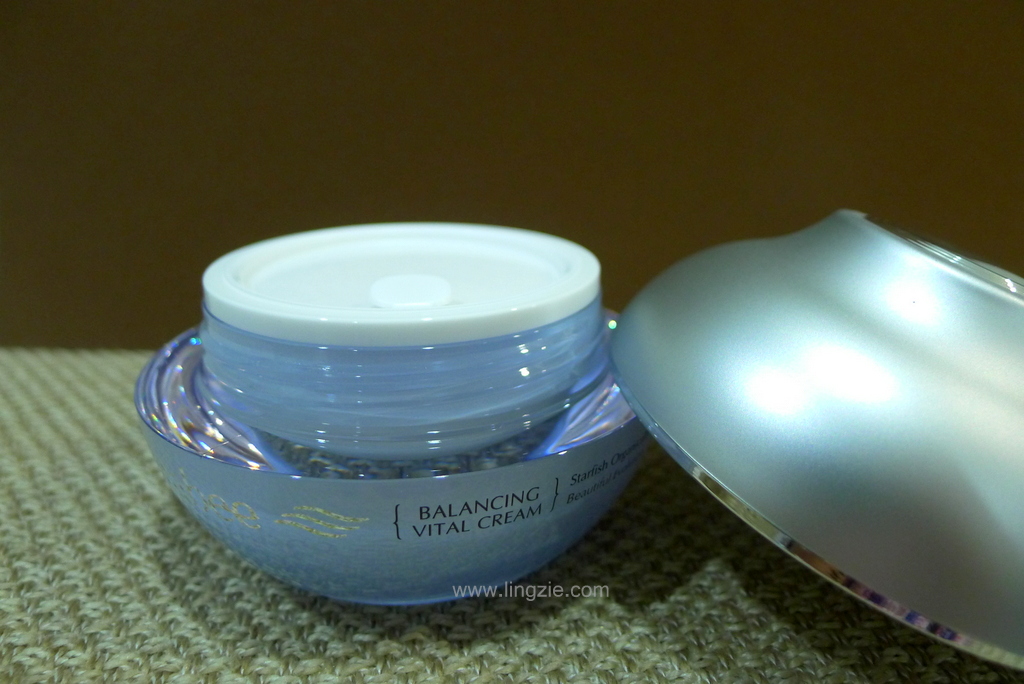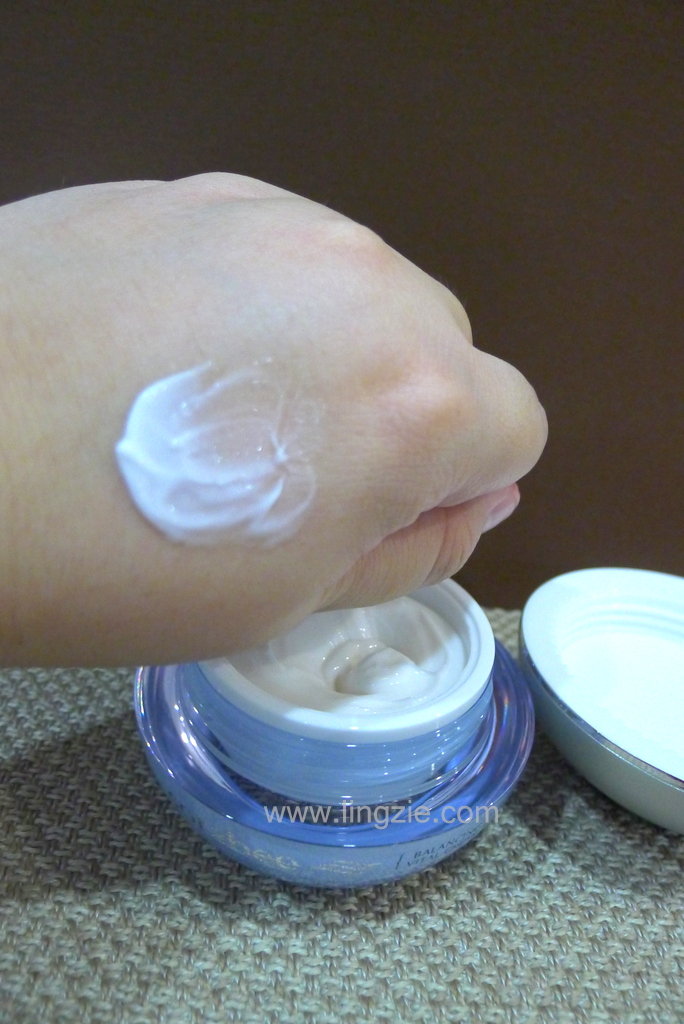 Balancing Vital Cream
For night, I found Sorabee's Balancing Vital Cream (night cream) to be silky and thick, but still fast absorbing. One of its active ingredients is snail extract, that's so so popular in Korean skin care right now because of its ability to lock in moisture into skin. The Balancing Vital Cream also contains Sea star Collagen which helps with skin firming.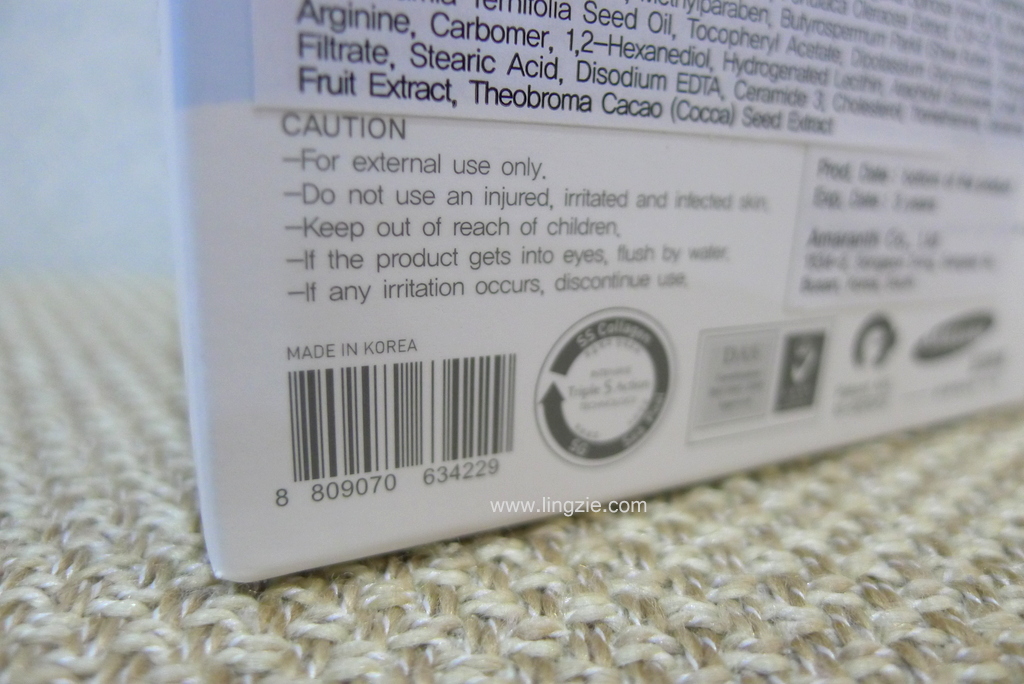 All Sorabee products are Made in Korea
I have noticed that my skin is less dry, more hydrated and much more supple looking after using Sorabee's Balancing Series, and I would definitely recommend the Balancing Aqua Cream!
Another favourite product of mine would be the Balancing SS Mask (sheet mask) but that review would be in Part 2, coming up really soon! 🙂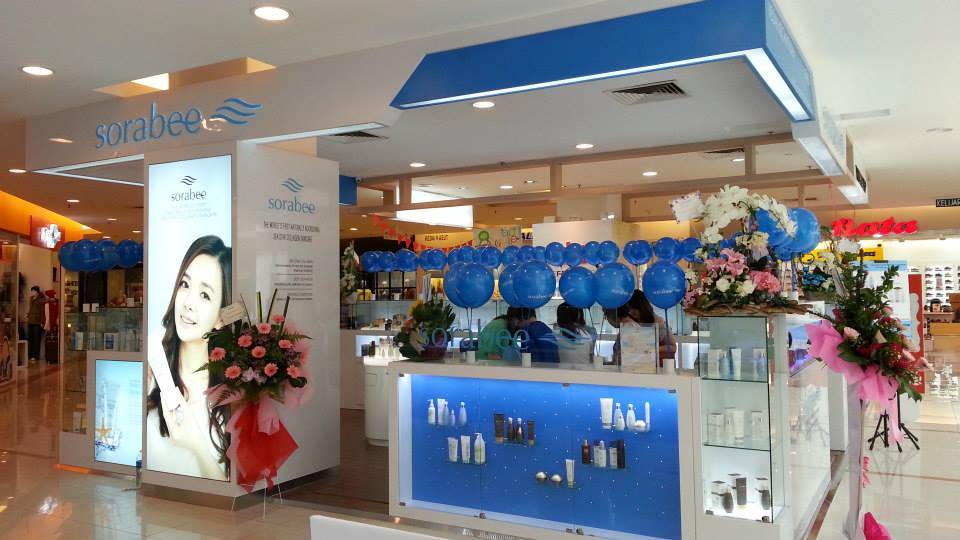 Sorabee at Sunway Carnival Mall, Seberang Perai, Penang
Sorabee counters are available at the following locations:-
1. Main Place, USJ 21, Selangor
2. The Mines, KL 
3. Taiping Mall, Taiping, Perak 
4. Sunway Carnival, Seberang Perai, Penang 
5. Quill City Mall, KL (opening soon in October 2014)
Connect with Sorabee on Facebook!