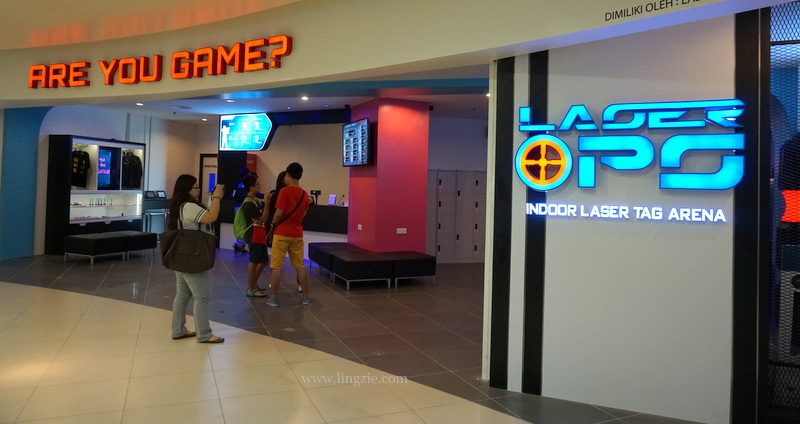 If you're feeling a bit bored over the weekend and are looking for some excitement other than the usual cafe hopping, well, time to burn off those cake & coffee calories…! LaserOps Indoor Laser Tag Arena has opened its doors in 1st Avenue mall, Penang!
Now I've heard of laser tag but have never actually played a game since its something really new to Penang. So when the invitation came to check out this new laser tag arena in Penang, I jumped at the opportunity. Shooting opponents with a laser gun sounds like fun! (plus I reckoned that if I get 'shot', it would be 'painless' as opposed to paintball! hehe)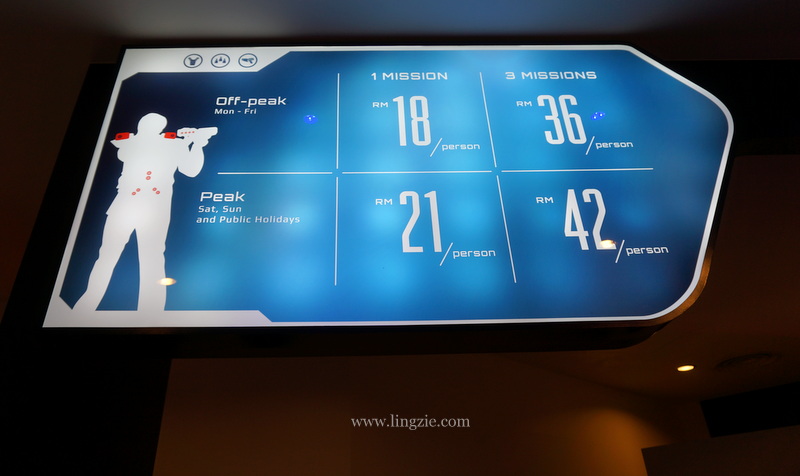 Prices… for 1 mission vs 3 missions
1 Mission:-
RM18/person (off peak) OR RM21/person (peak)
3 Missions:-
RM36/person (off peak) OR RM42/person (peak)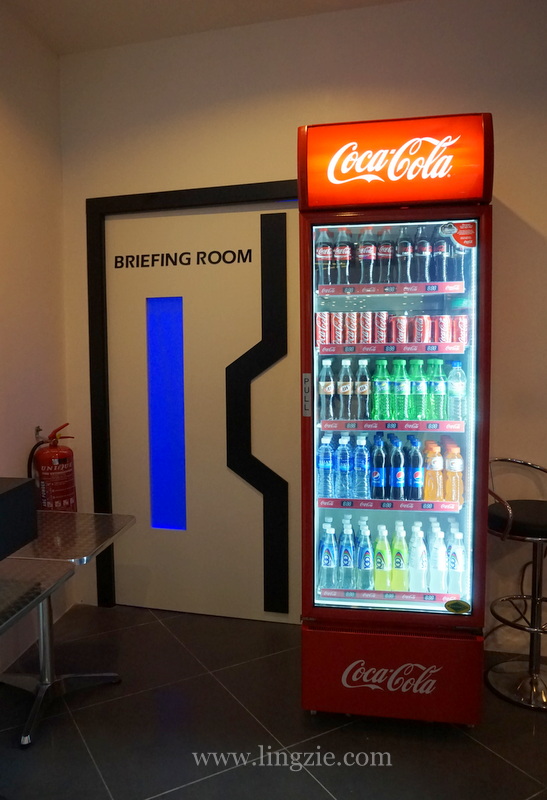 We got to experience playing 3 missions and before each mission began we would get a short briefing by the Marshall on what to expect and how to play the game.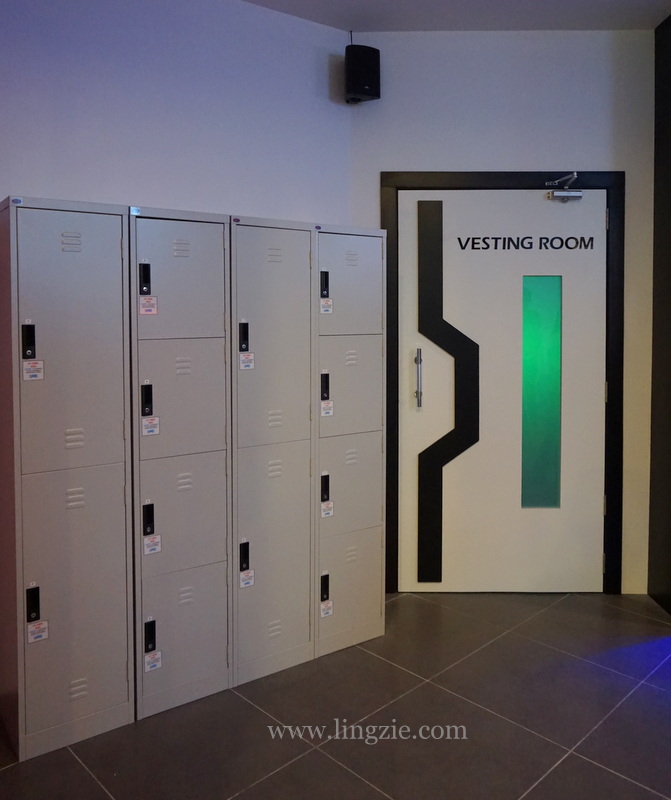 Before 'suiting up', there are lockers available to stow away your belongings.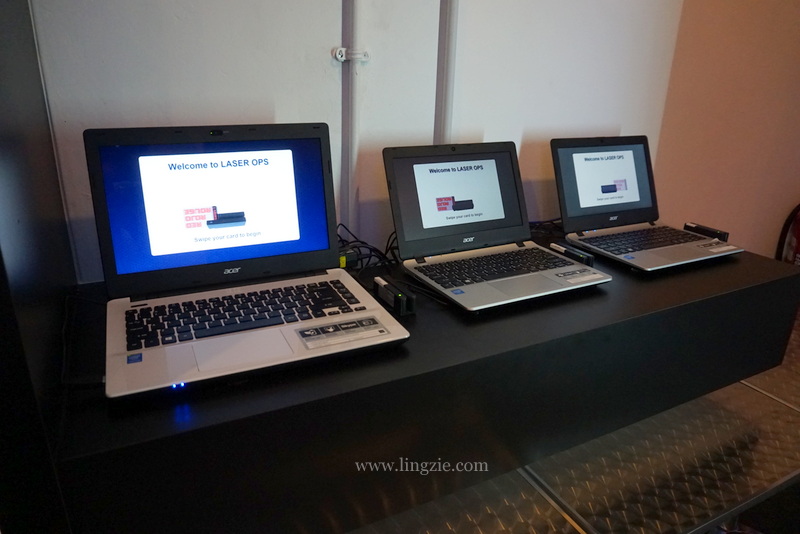 Enter your 'code name' before the mission begins…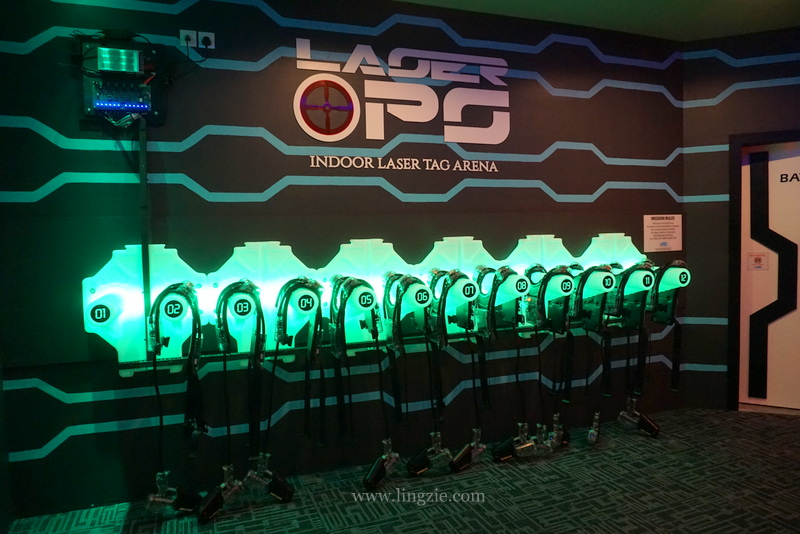 During the briefing, you will be assigned a number and you will have to pick up the laser tag gun with the corresponding number. This is how they keep track of your points and tally up your scores/hits.
So into the vesting room we go to get our phasor guns! yippee!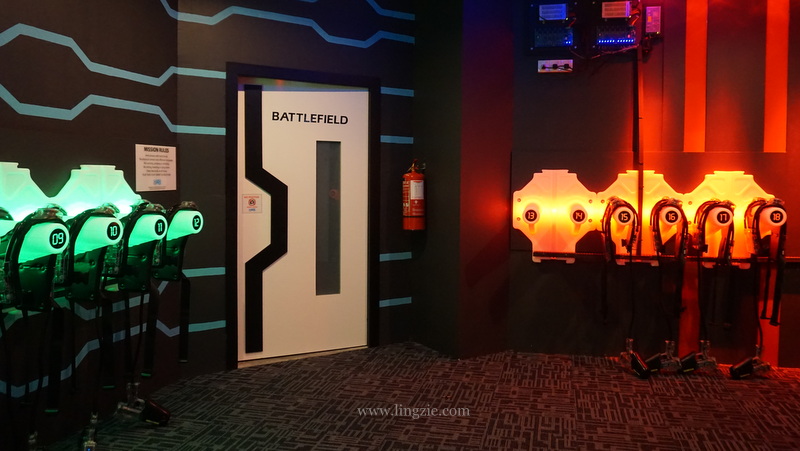 Get ready to enter the "Battlefield"…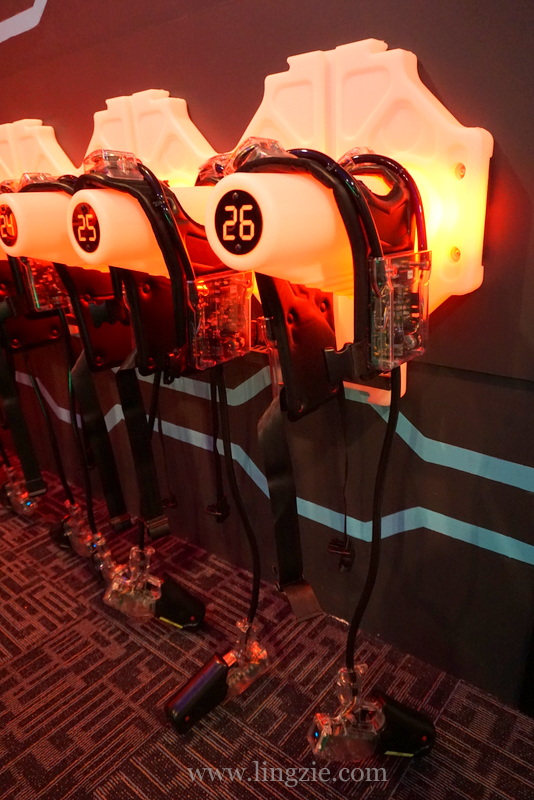 The vest is connected to the laser tag gun. And we were given briefing on how to operate them and where to aim to 'shoot' our opponent. When you are 'shot', you will feel a slight vibration from the vest. But to be honest there was too much adrenaline pumping through me that I didnt feel anything! (or maybe I just thick skinned la~ lol)
The vest is a lil heavier than I expected but I got used to it rather quickly.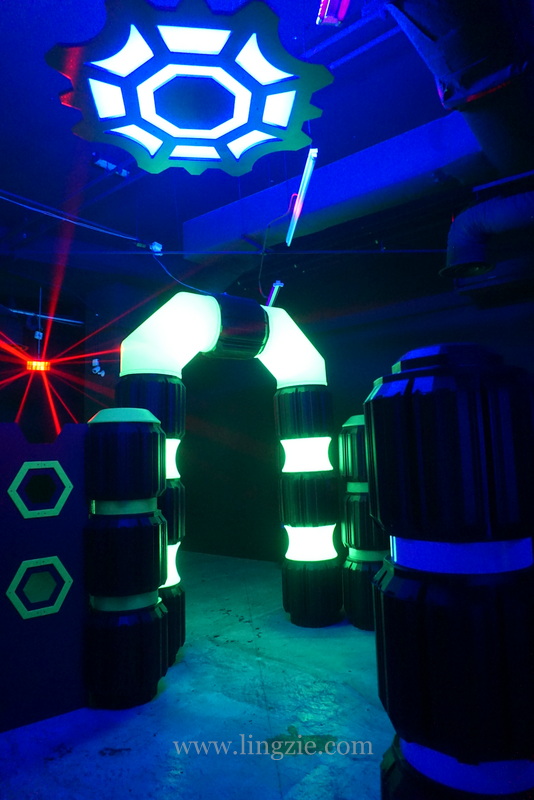 Inside the arena… jeng jeng jeng…
LaserOPS Penang has a total space of 4500sf interactive laser tag arena and can fit up to a total of 24 players simultaneously.
The 1st mission was a 'free for all' mission – meaning we could shoot at anyone. I guess this mission was meant to ease us into the game and let us have a feel of the laser tag guns and get our bearings. There were 4 of us playing and the arena was quite large so we worked up a sweat very quickly.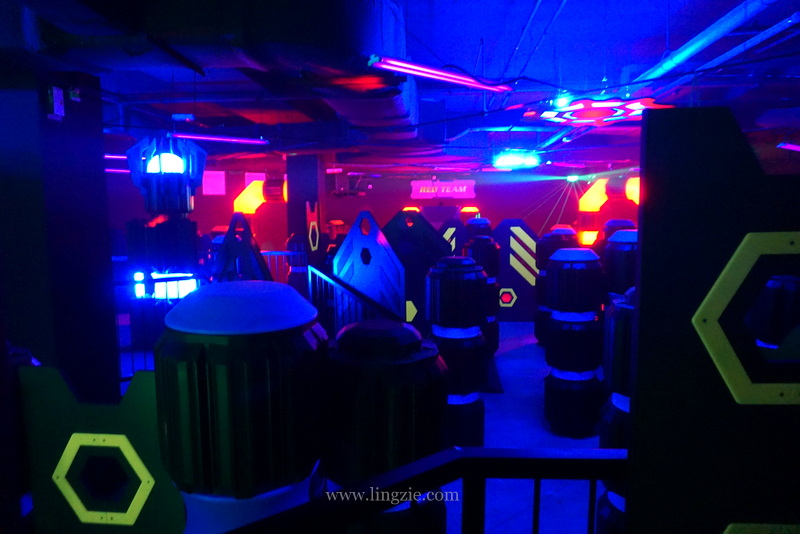 Lots of places to hide/take cover while staking out your opponent. We actually played in a darker environment than in the photo. So it was much harder to see our opponents (and much more 'chi kek')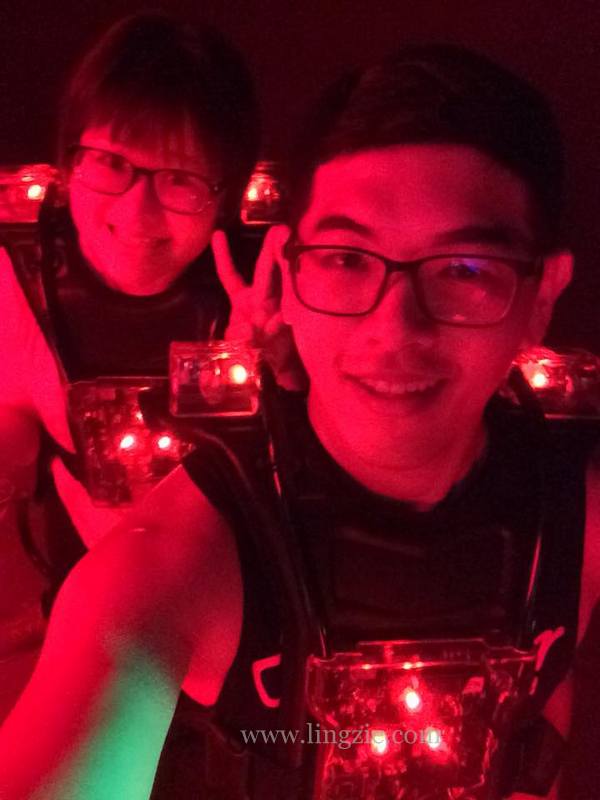 Obligatory selfie with my partner in crime…
For the 2nd & 3rd mission we were split into 2 teams and I ended up in the red team with JJ
The 2nd and 3rd missions were 'continuous' with a short break in between. Things heated up and got more exciting in the 2nd & 3rd missions, where in the later we had to attack the opponent's home base in order to gain more points. And this time we didn't have unlimited 'ammo' so we had to run back to our own base to reload. So lots of running back & forth!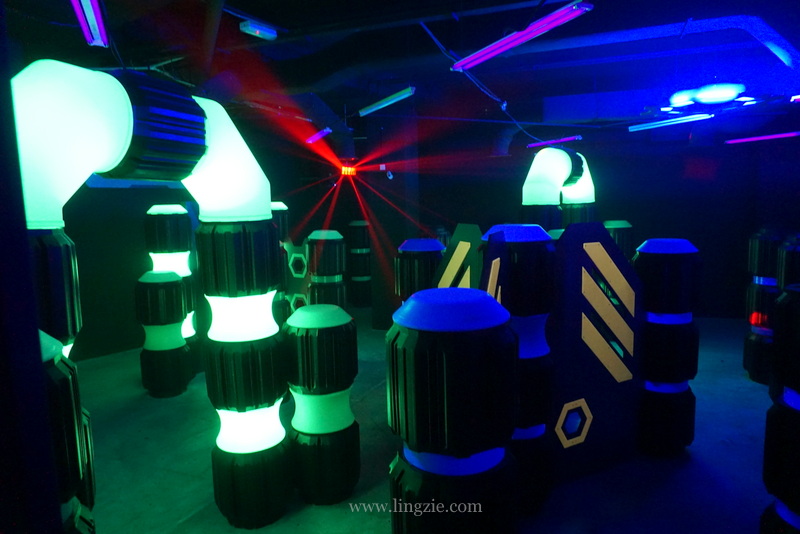 Lights, lasers and music
Throughout all the missions, the Marshall was in the arena with us to ensure everyone's safety.
After the 3 missions, I was drenched in sweat! But I had so much fun! It was exhilarating and exciting!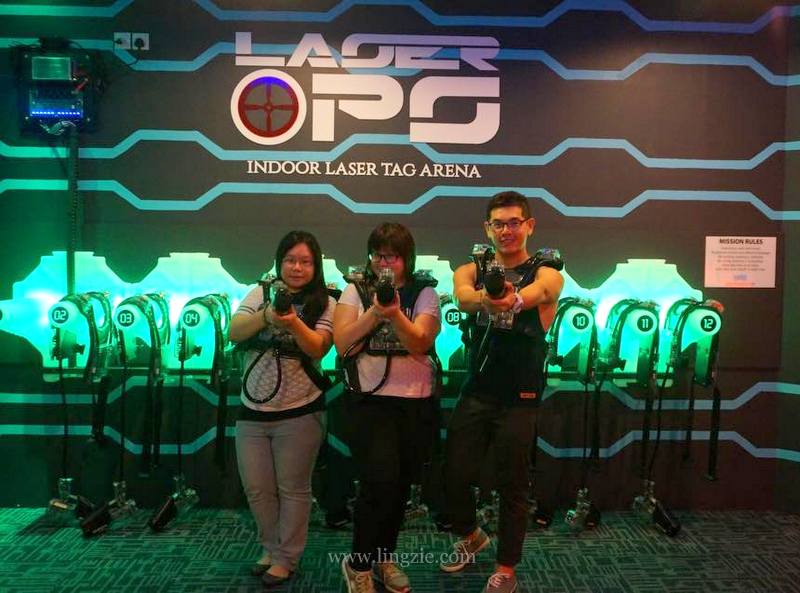 With Applefish & JJ in the vesting room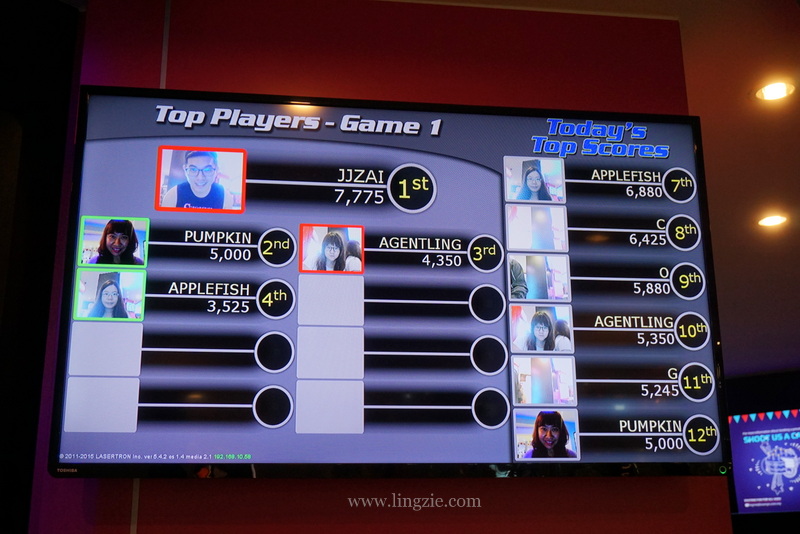 Scores after our first mission… I have seriously lousy aim! lol
But would I go for another round? Most definitely!! I reckon the game would be even more exciting with a bigger group of people, say 8-10 people. Thus making this the perfect outing for a big group of friends.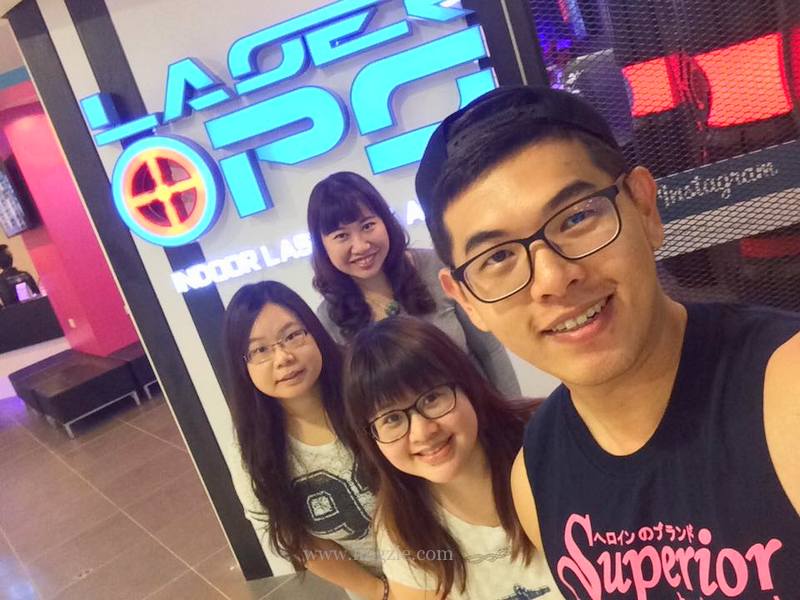 The gang of 4 (before we got all hot & sweaty & red faced from our 3 mission game!)
Many thanks to LaserOPS for having us. It was definitely an enjoyable, fun way to spend an afternoon. Now the big question is…. Are you Game? 🙂
Connect with LaserOPS
LaserOPS Indoor Laser Tag Arena
First Avenue Mall, Level 2
182 Jalan Magazine
10300 GeorgeTown
Pulau Pinang, Malaysia
Tel: 04-2519092