For those who love brunch plus a lil' bubbly, Vino Vino Bistro's Saturday Champagne Brunch would be right up your alley. Vino Vino Bistro at Bay Avenue is a renowned yakitori place, but they've recently rolled out their new promotion – Saturday Champagne Brunch which happens only once a month (the first Saturday of the month)! And so, we put on our Saturday Best and headed over to Vino Vino to check out what the brunch had to offer…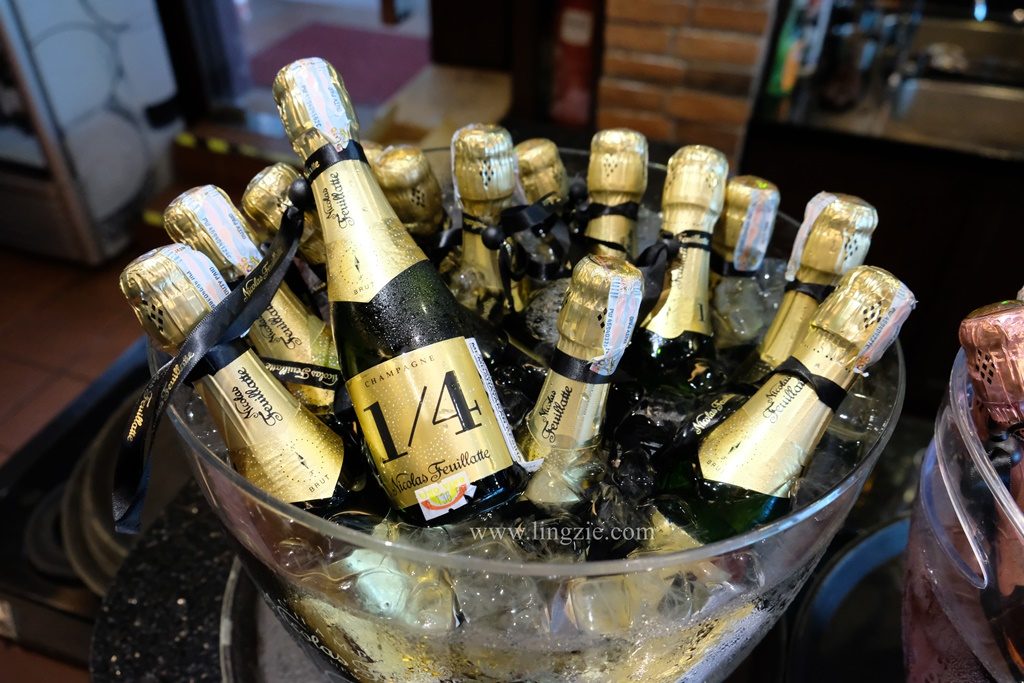 Nicolas Feuillatte One Fo(u)r Brut
Taste profile: Floral & zesty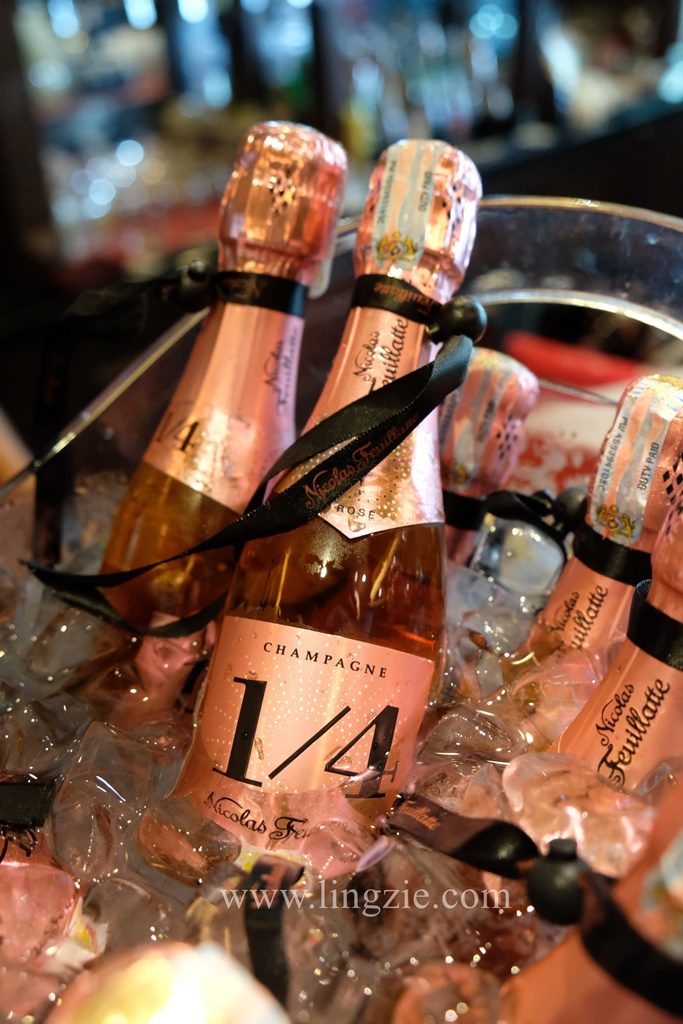 Nicolas Feuillatte One Fo(u)r Rose
Taste Profile: Floral with delicate fruity notes
The Champagne brunch features Nicolas Feuillatte's One Fo(u)r champagne from their Unexpected Collection. One will immediately notice its cute size and interesting wrist strap attached to the bottle. This exclusive Nicolas Feuillatte design is to make it easy and stylish to carry the champagne wherever one may go. Hence, it is the champagne to enjoy any place, anywhere! While I enjoyed both types of champagne, my preference leaned slightly towards the Rose (and no… the champagne's lovely pale pink color had nothing to do with it… lol)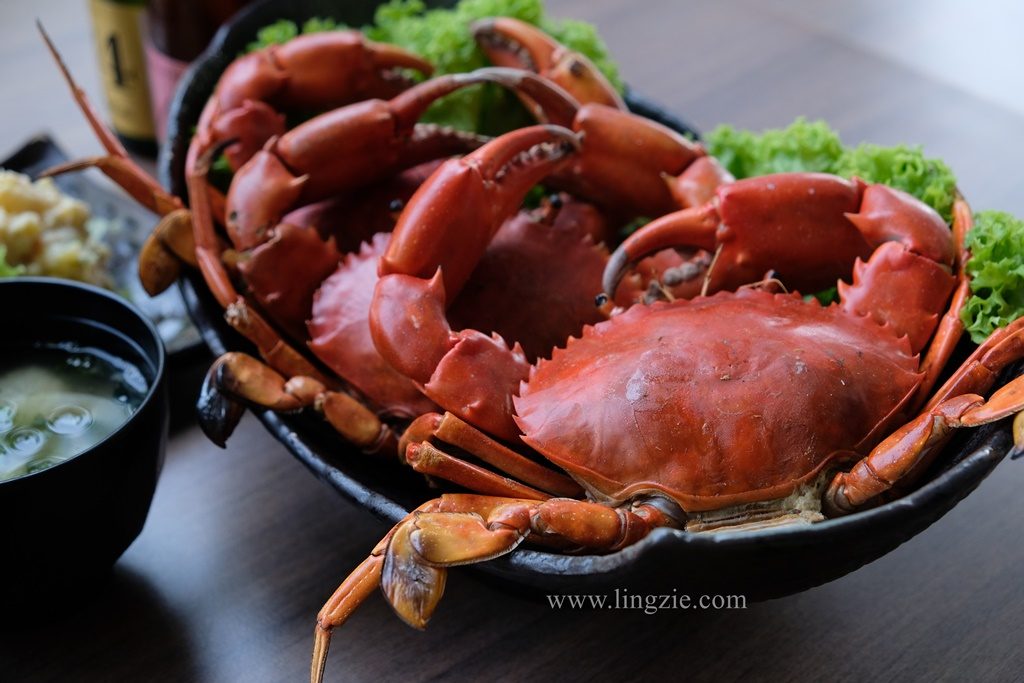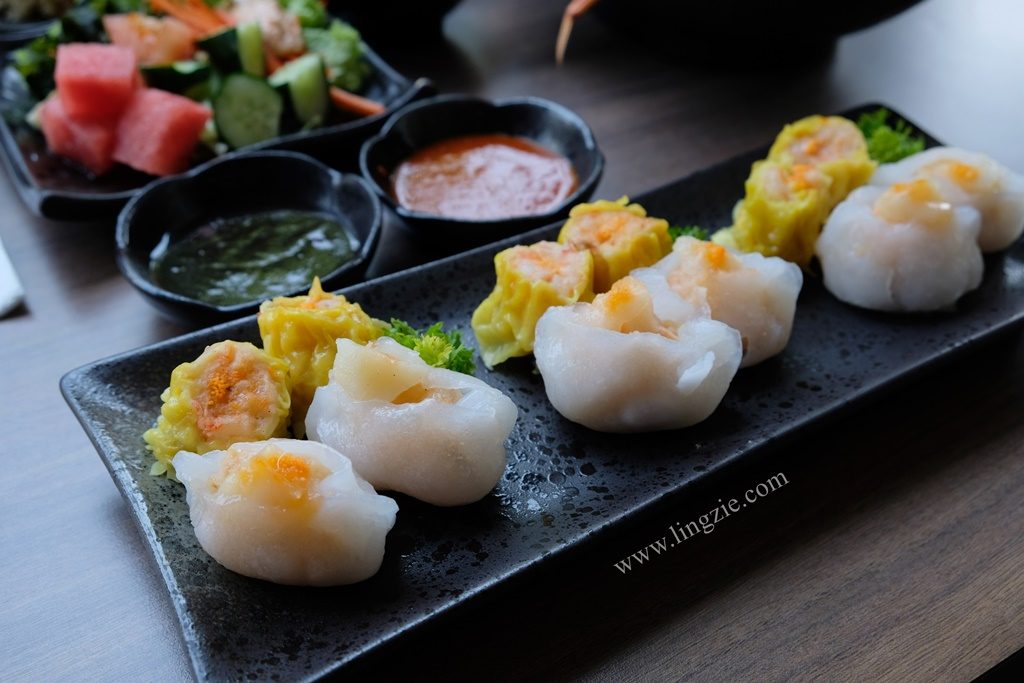 Dim Sum
For starters, Vino Vino offers an interesting pairing of dim sum ('siew mai' & 'har kao') with the champagnes which turned out to be pleasant indeed. Who would have thought?
Then, we dug into the mains… charcoal grilled mud crabs which were bursting with briny sweet flavours of the sea. Yep we did have to get our hands dirty. Though Vino Vino offers plastic disposable gloves, I just preferred using my hands… hehe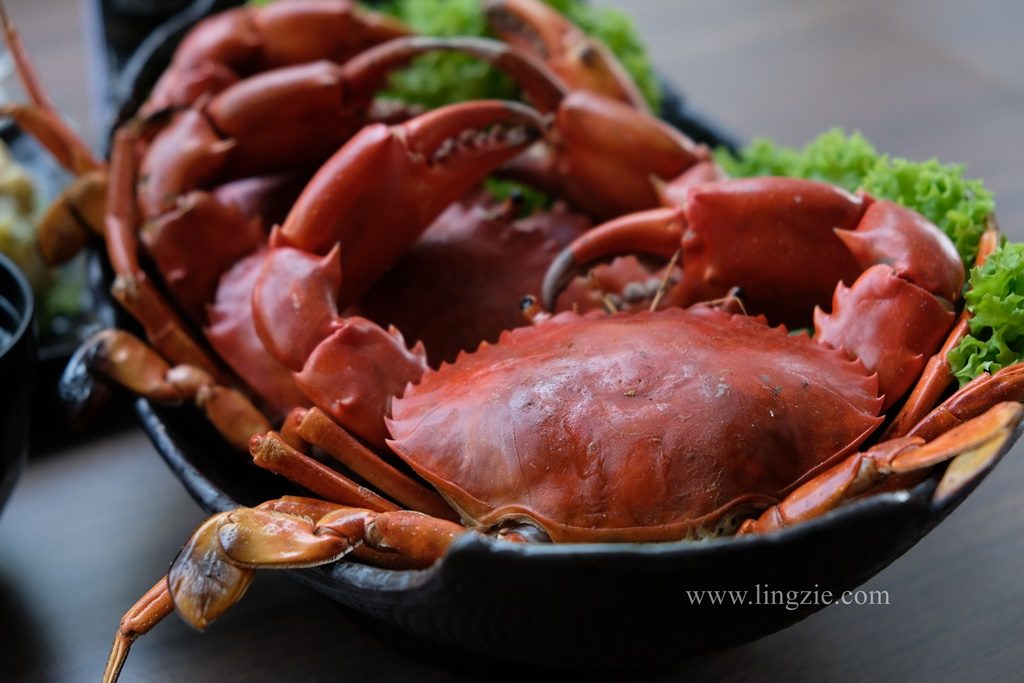 Charcoal Grilled Mud Crab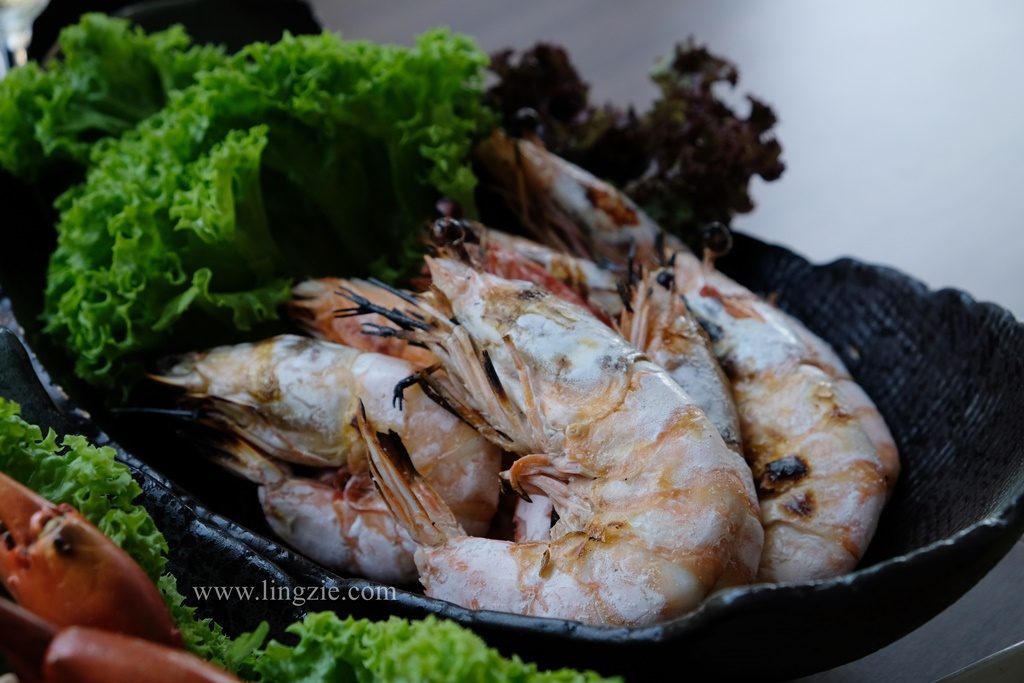 Fresh Grilled Prawns
Next, we indulged in prawns both big and small.. the huge prawns were fresh and once again grilled with a touch of salt. It was all that was needed to bring out the sweet flavours of the prawn, paired with the delicate smoky flavour from the grill. The flesh was bouncy and succulent too!
Meanwhile the deep fried small prawns vied for our attention. We were snacking on them non stop as they were easy to eat and addictive!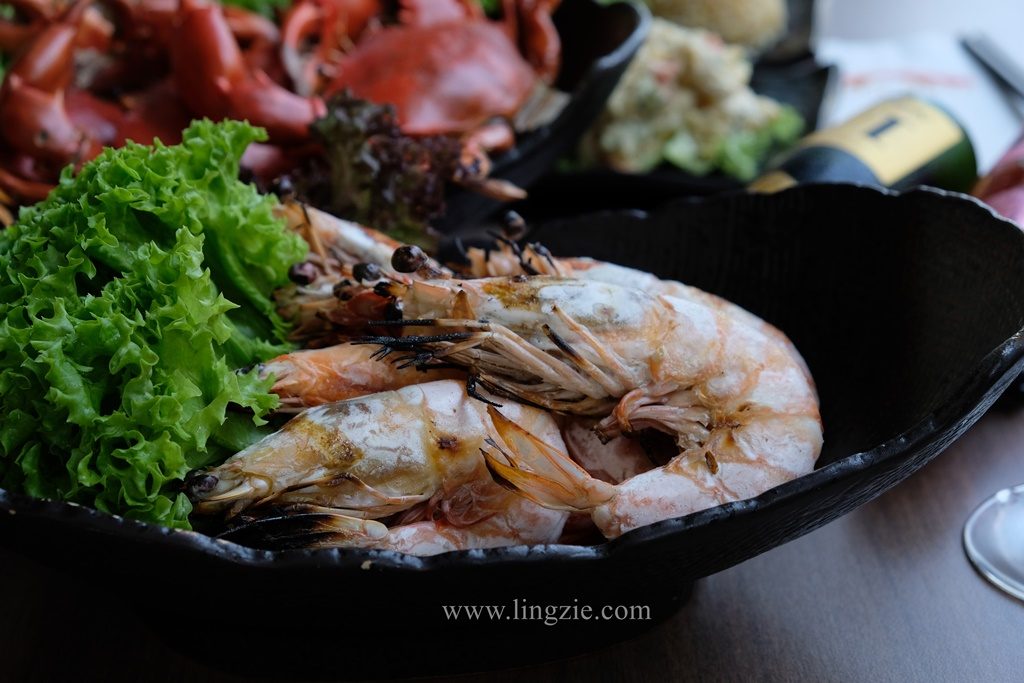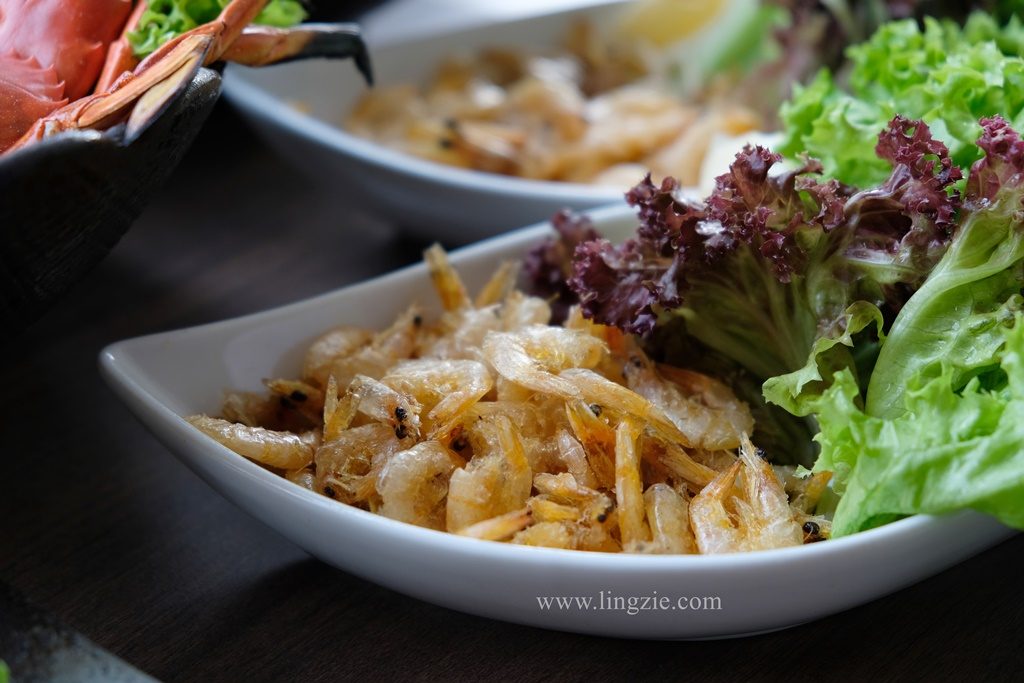 Deep Fried Small Prawns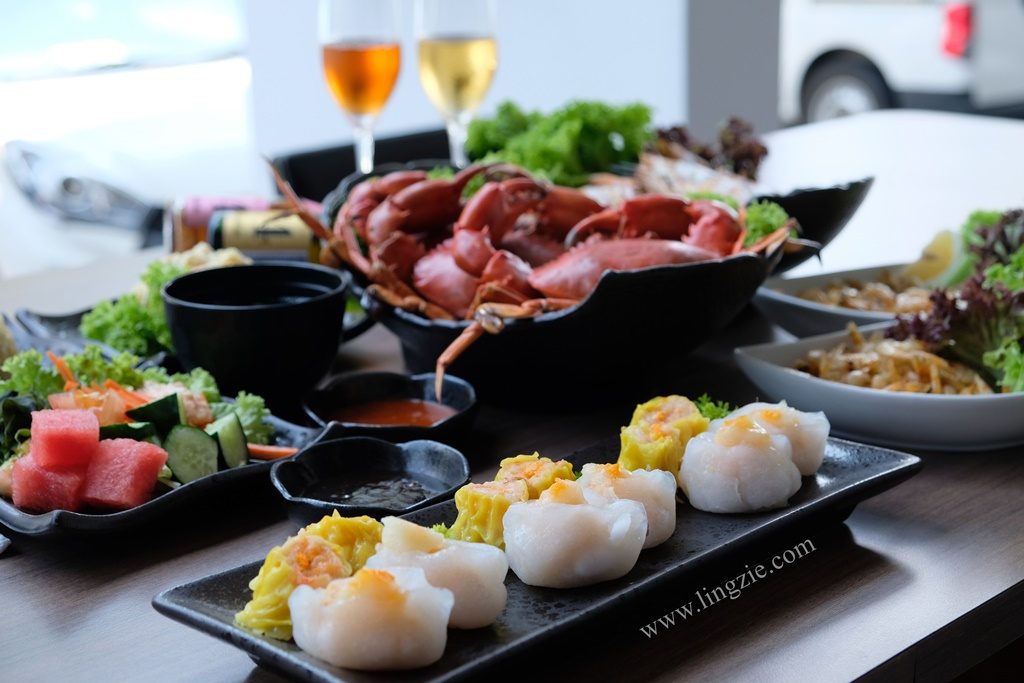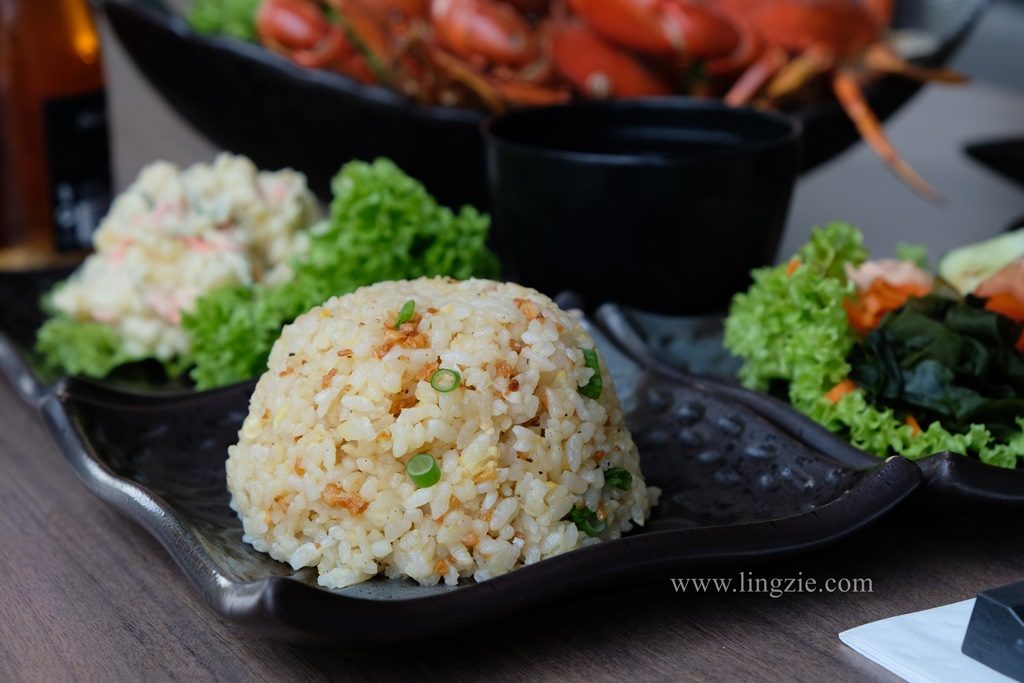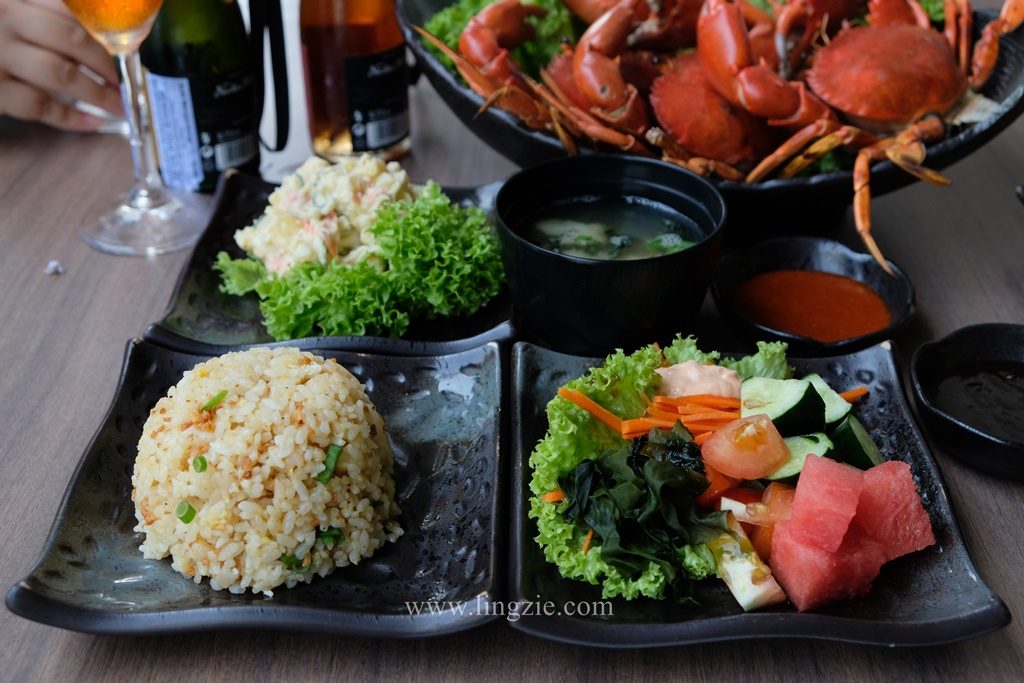 Free flow items include:-
Garlic Fried Rice, Potato Salad, Fresh Vegetable Salad, Miso Soup & Fruits
In between the crabs and prawns, we also had free flow garlic fried rice, potato salad, vegetable salad, miso soup and fruits. The garlic fried rice was a winner for me – fragrant and comforting. My attempts to cut down on carbs failed miserably as this garlic fried rice tempted me to tuck away a huge bowl (despite being stuffed from the seafood!)
All in all, we had a lovely lazy Saturday Brunch filled with fresh charcoal grilled seafood and lots of bubbly!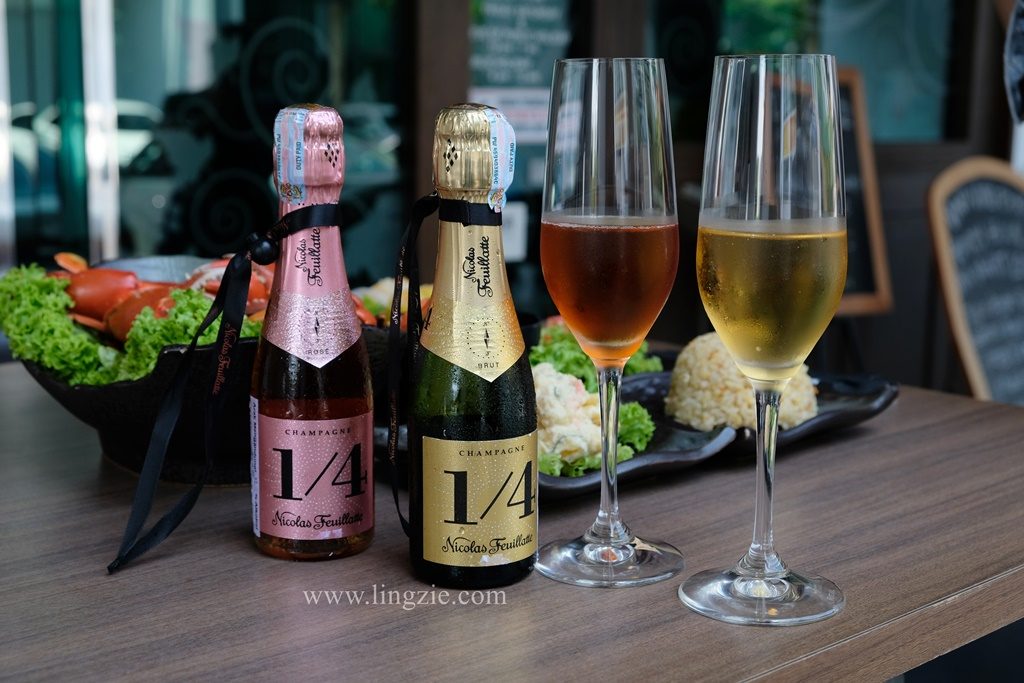 Have a lil' bubbly, shall we? 🙂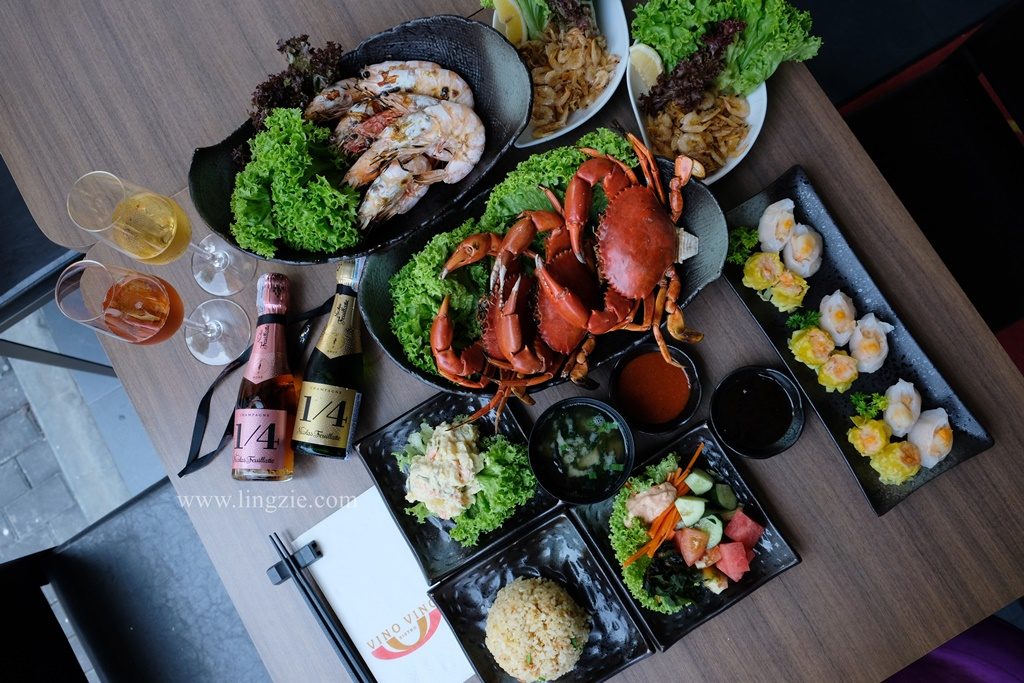 Saturday Champagne Brunch… the full spread…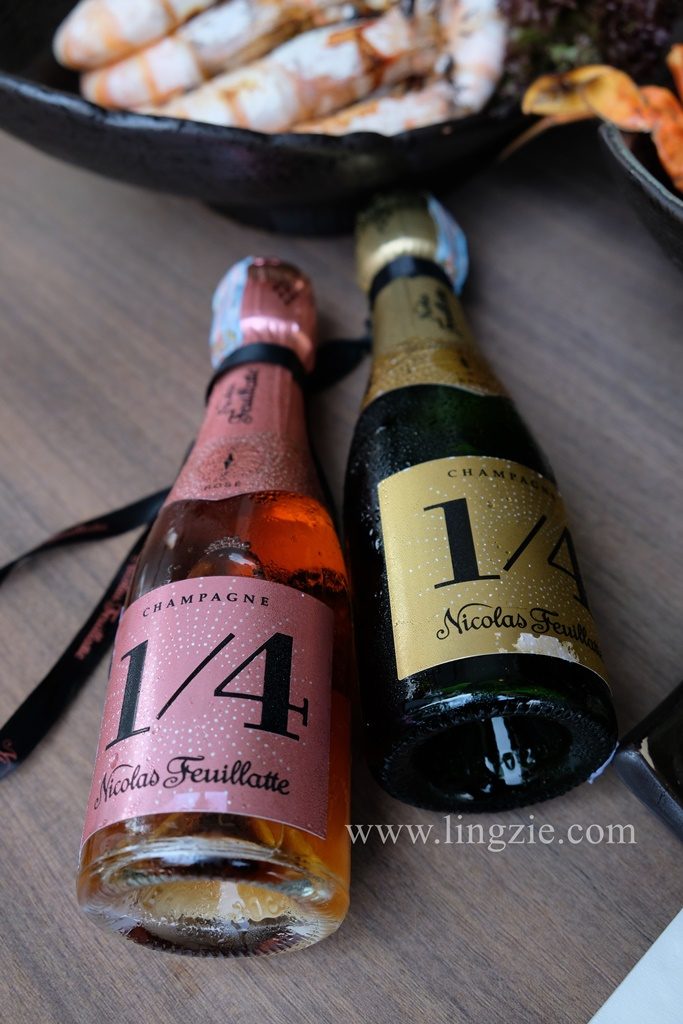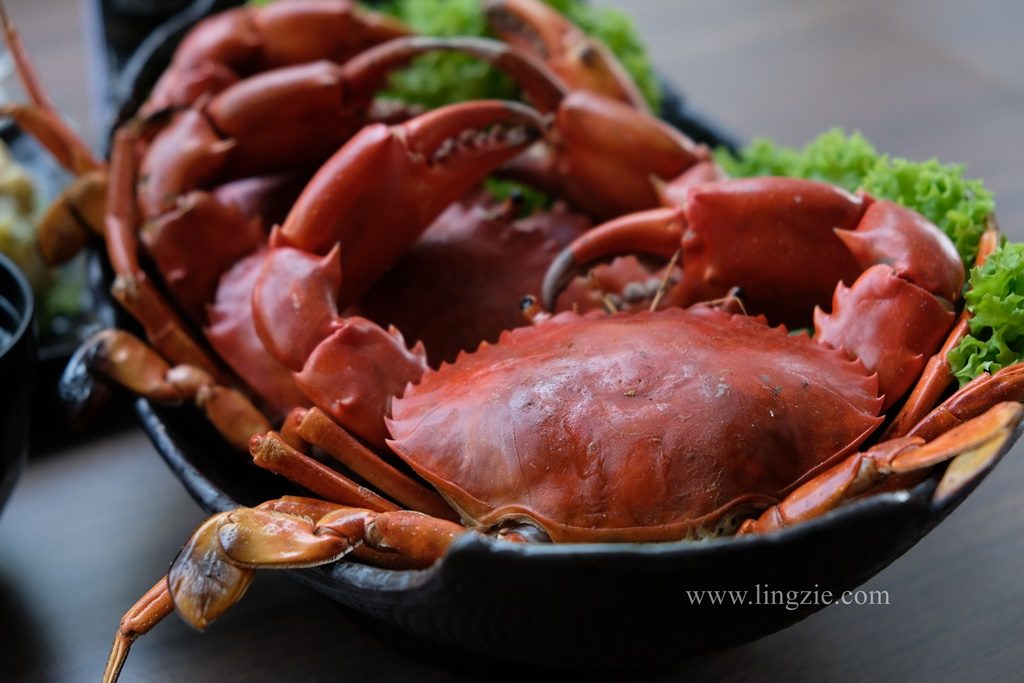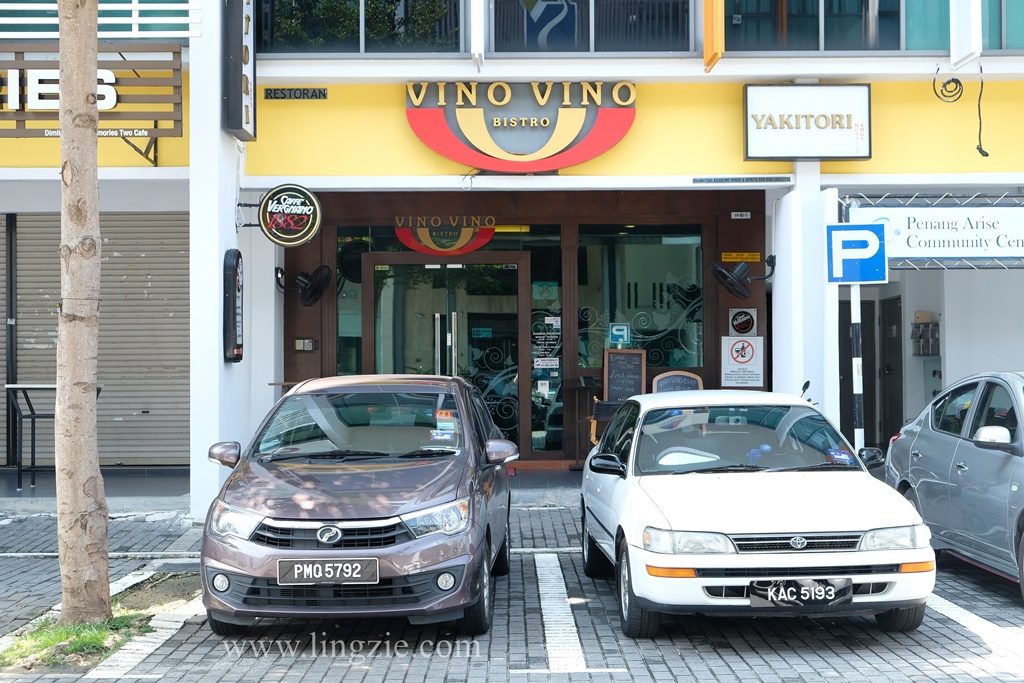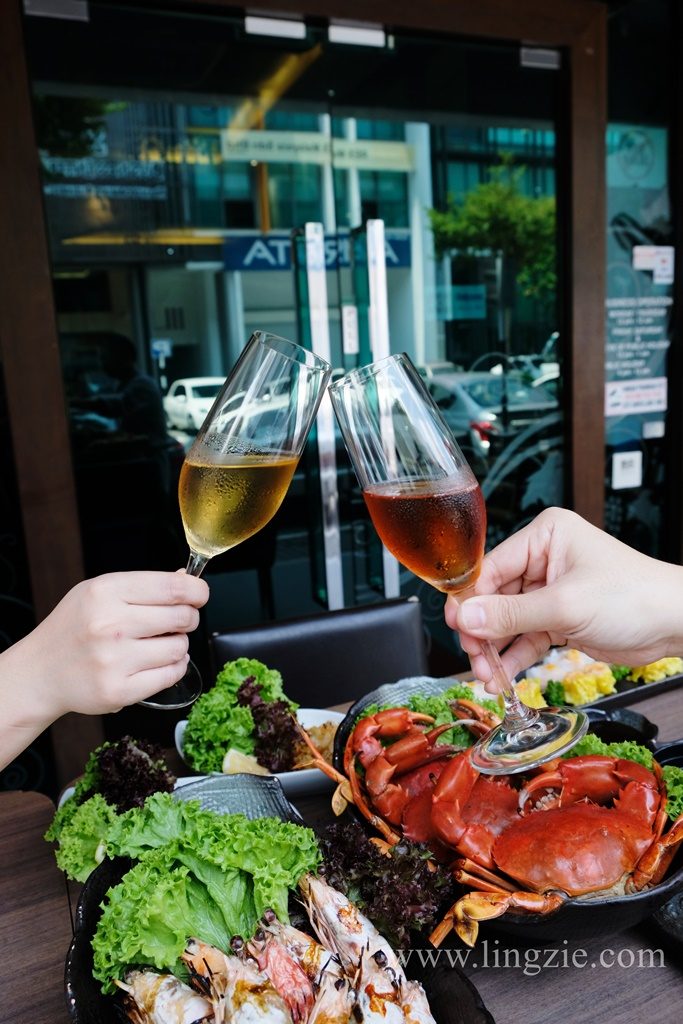 Saturday Champagne Brunch @Vino Vino Bistro
Mud Crab
Fresh Prawn 
Deep Fried Small Prawn
Fried Garlic Rice (free flow)
Fresh Salad (free flow)
Potato Salad (free flow)
Fruit (free flow)
Miso Soup (free flow)
Time: 11:30am- 2:00pm
Price: RM180 per pax
Beverage: Champagne
For reservation & enquiry, do call 04-6459922
The next Saturday Champagne Brunch is happening 2nd June 2018 (Saturday) so don't miss out! Make your reservation today!
Future Champagne Brunches will be happening every 1st Saturday of the month.
*Many thanks to Vino Vino Bistro for extending this invitation
The Essentials:-
Vino Vino Bistro
Address: Block H-10-3 Lorong Bayan Indah 2, Bay Avenue, 11900 Bayan Lepas, Penang
TEL: 04-645 99 22
Opening Hours: 12noon – 12 midnight Mon-Thurs; 12noon-1 a.m. Fri & Sat
(Closed on Sundays)