The annual G Ball 2019 at G Hotel Gurney was a blue and shiny affair which saw guests decked out in all shades of blue. Coupled with a modern archway leading into the Grand Ballroom, guests drank, ate and danced the night away under the twinkling lights of the mirror ball centerpiece. In it's 11th year, the G Ball is the hotel's annual corporate appreciation dinner. The G Ball hosted over 300 corporate guests, media partners and business agents.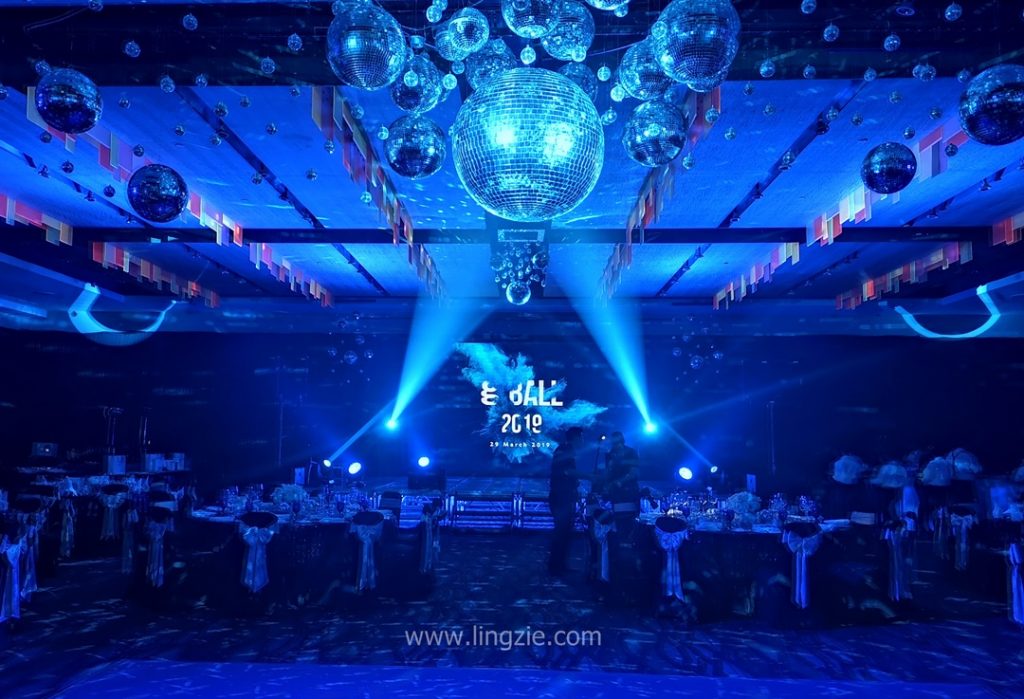 Blue Party 2019!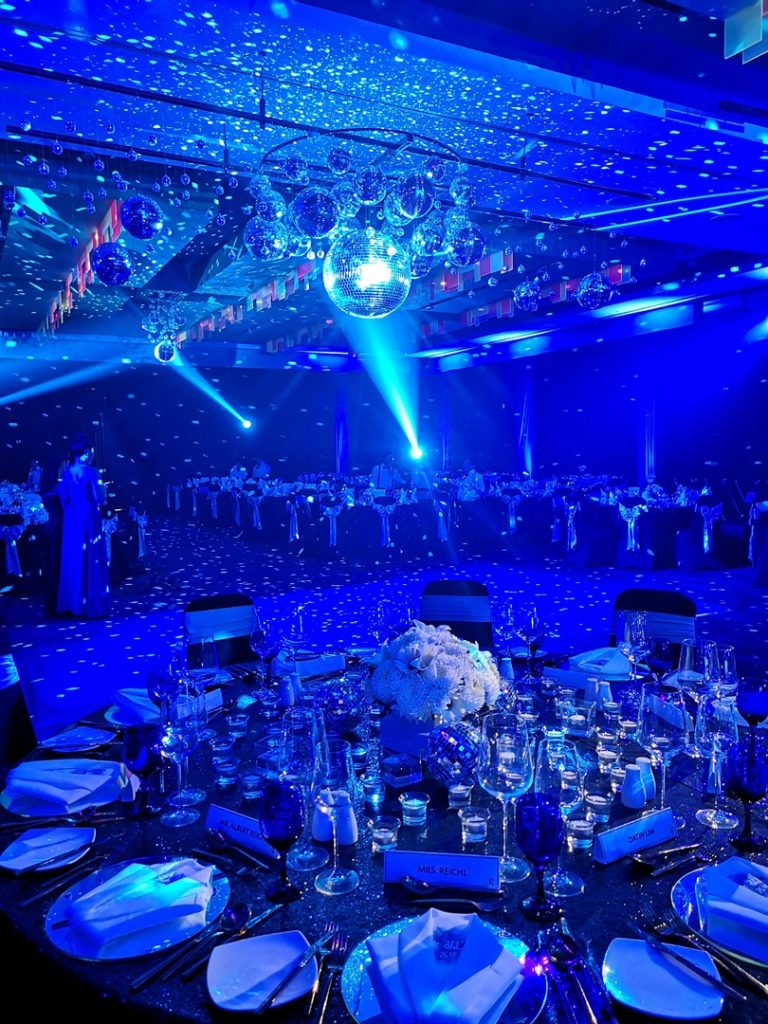 Welcome to the Blue Party 2019!
During the cocktail session, guests were treated to custom made cocktails Blue Affair and Infinity. The Blue Affair consisting of Havana Club Rum, muddled fresh sweet plum, Monin Blue lagoon syrup and 7up, won me over!
Free blow beer, red wine and white wine including light snacks were also served.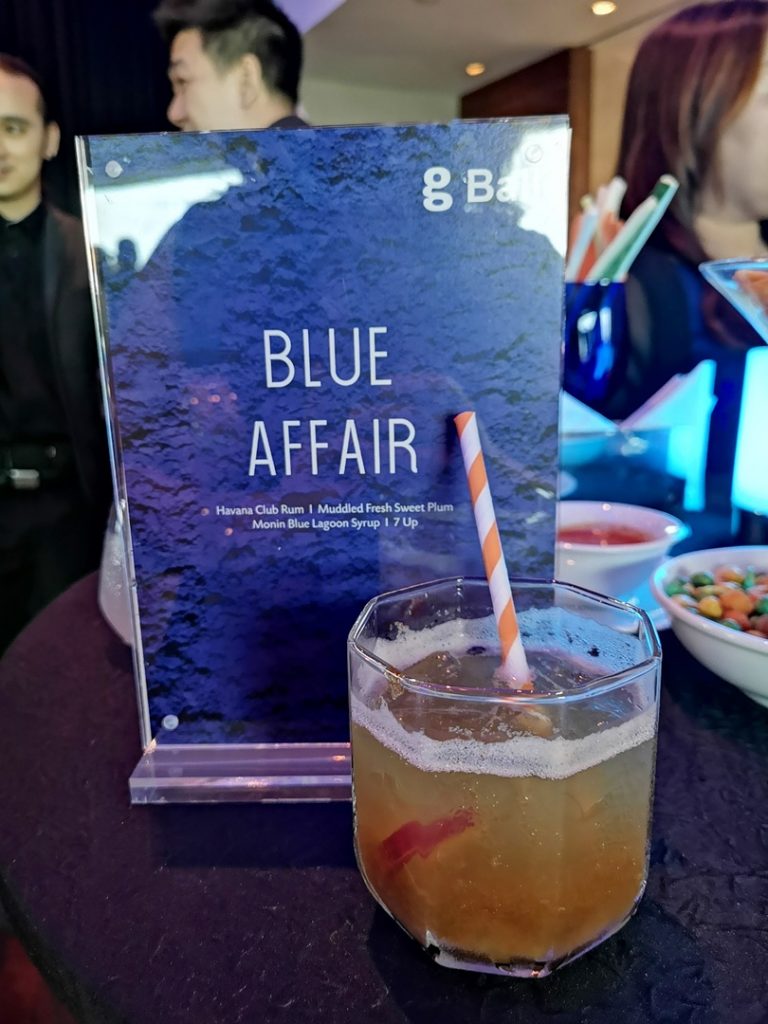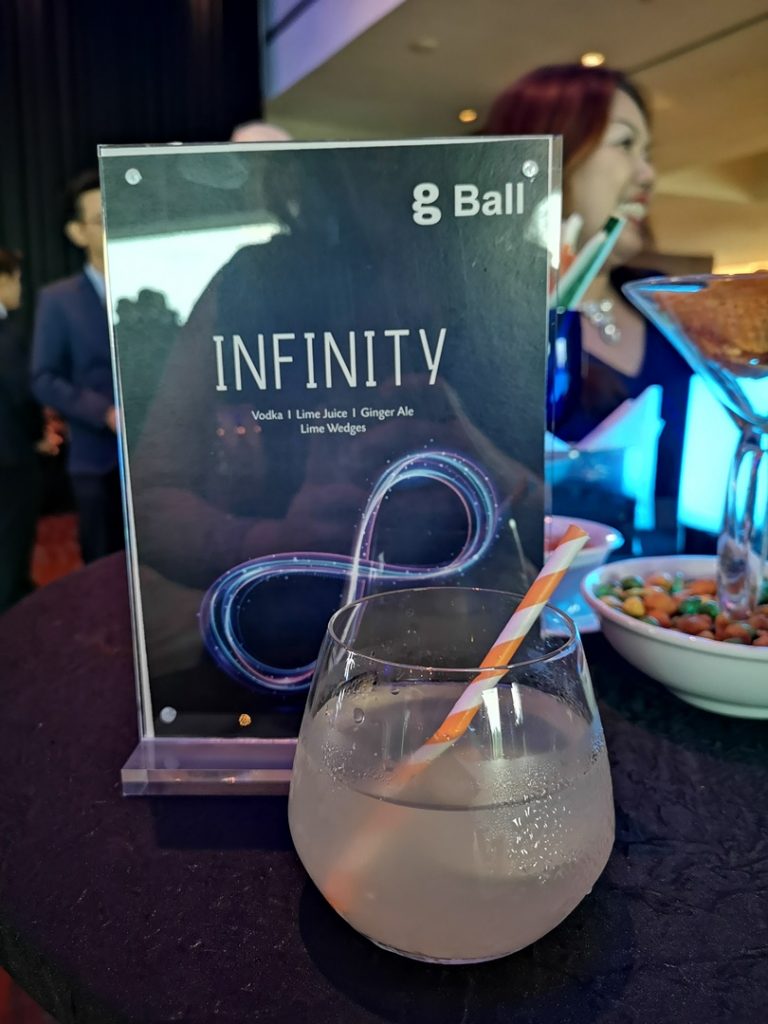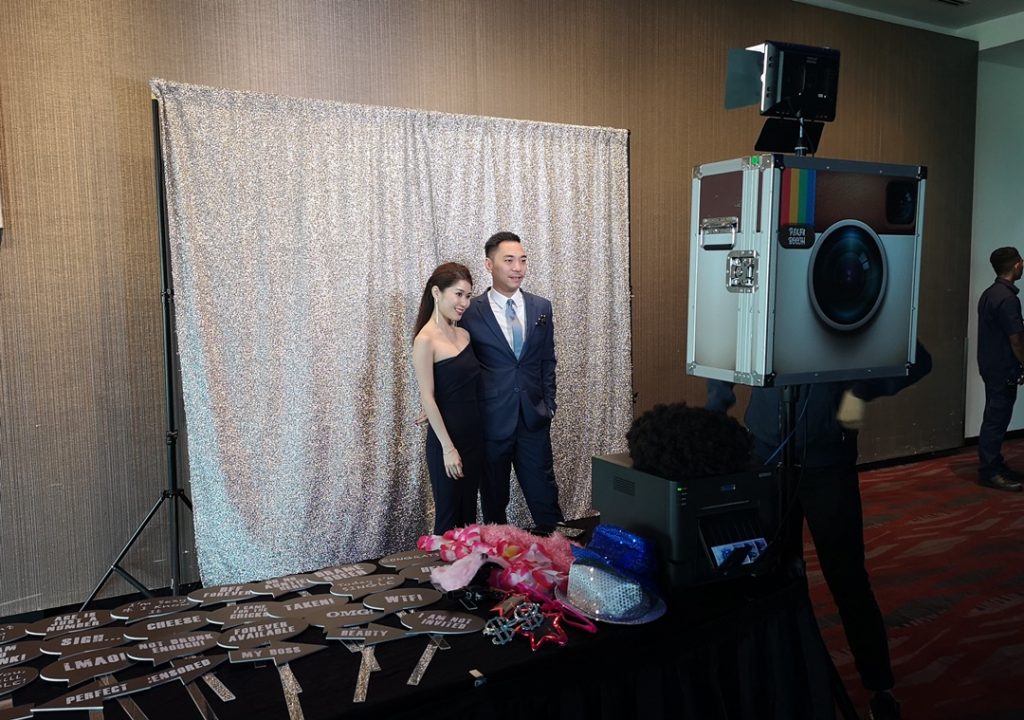 Photo booth for the guests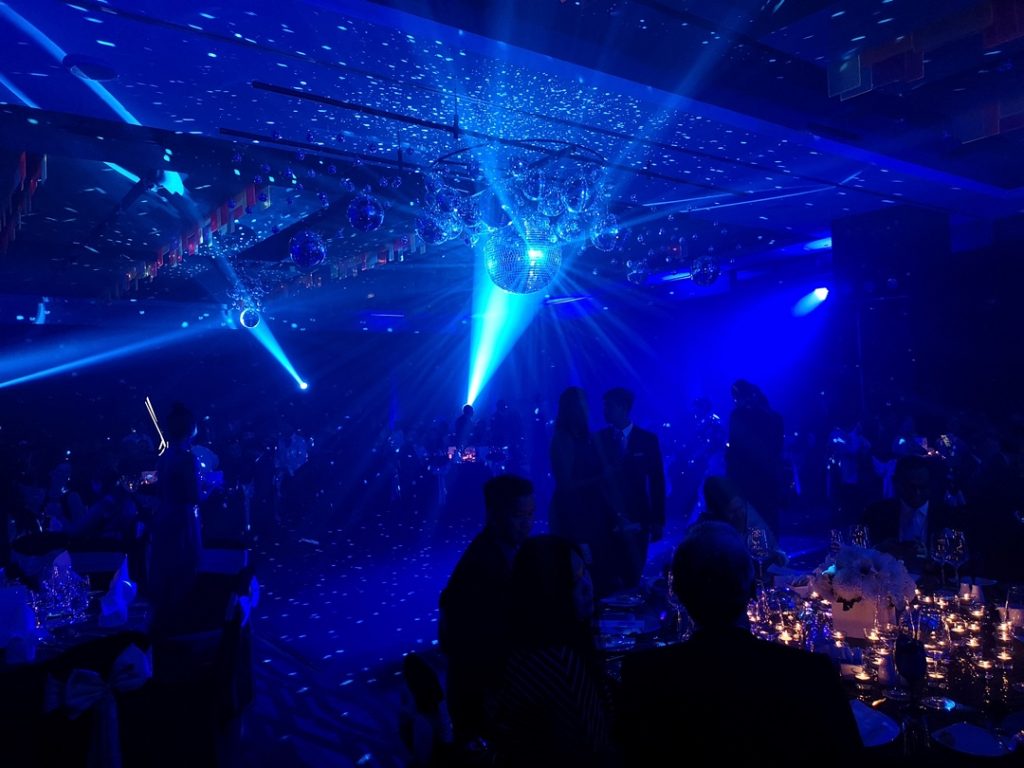 Soon, it was time to enter the Grand Ballroom and to get the party started!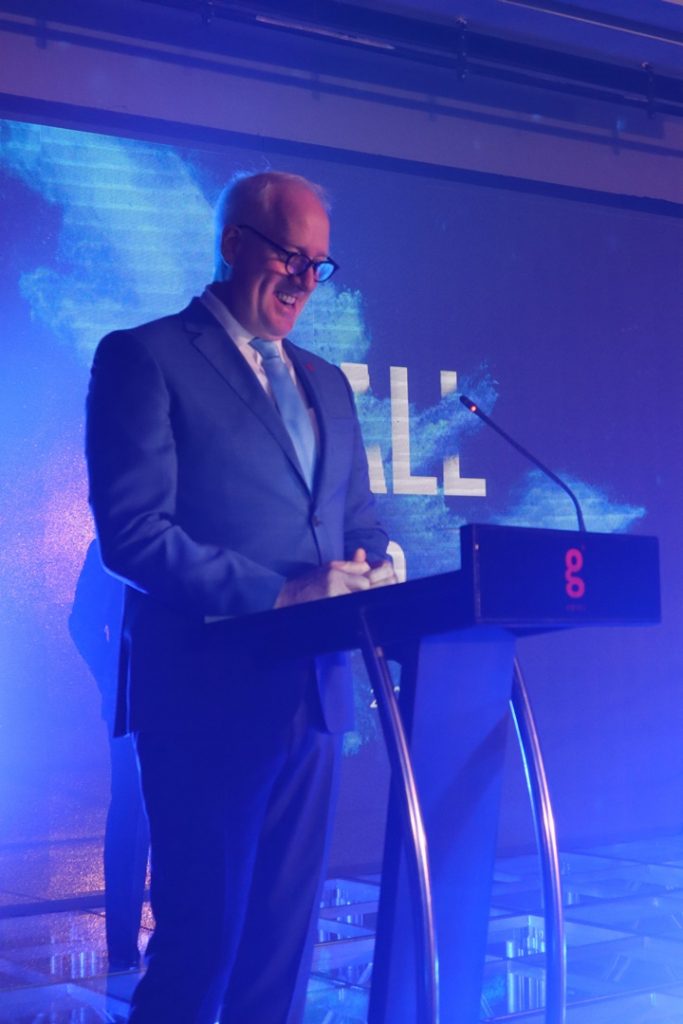 Welcome speech by G Hotel's General Manager – Mr Michael Hanratty
During the Welcome Speech, Mr Michael Hanratty announced that G Hotel Gurney & G Hotel Kelawai had won a total of 33 awards in 2018 which was cause for celebration.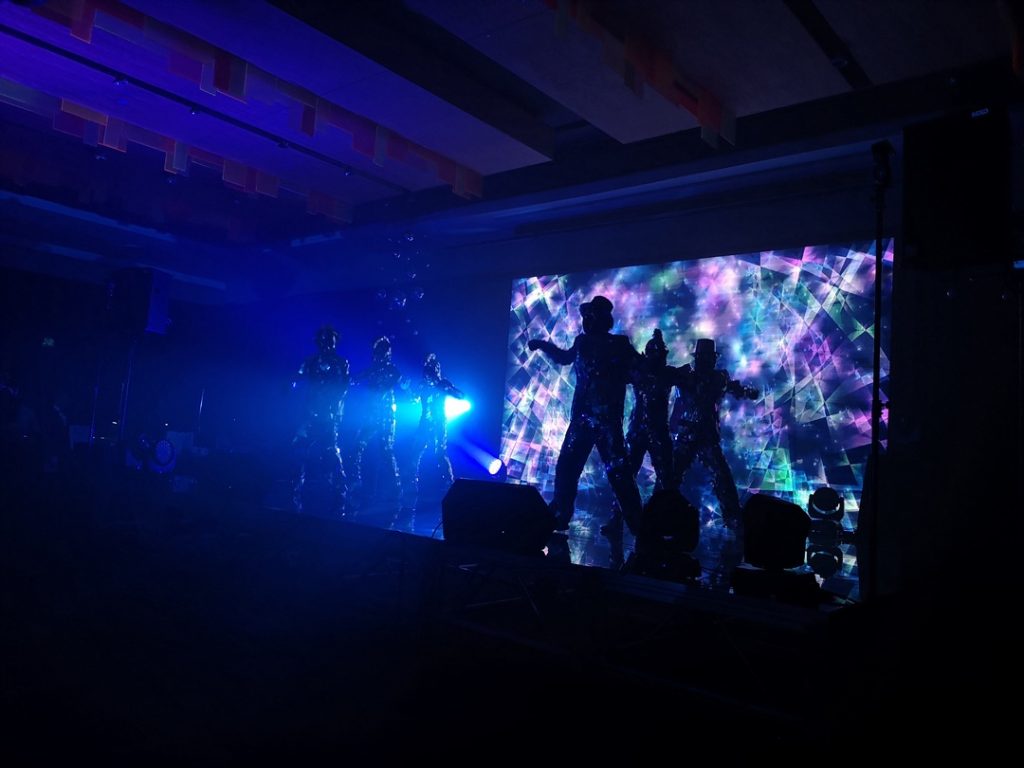 Mirror Man dance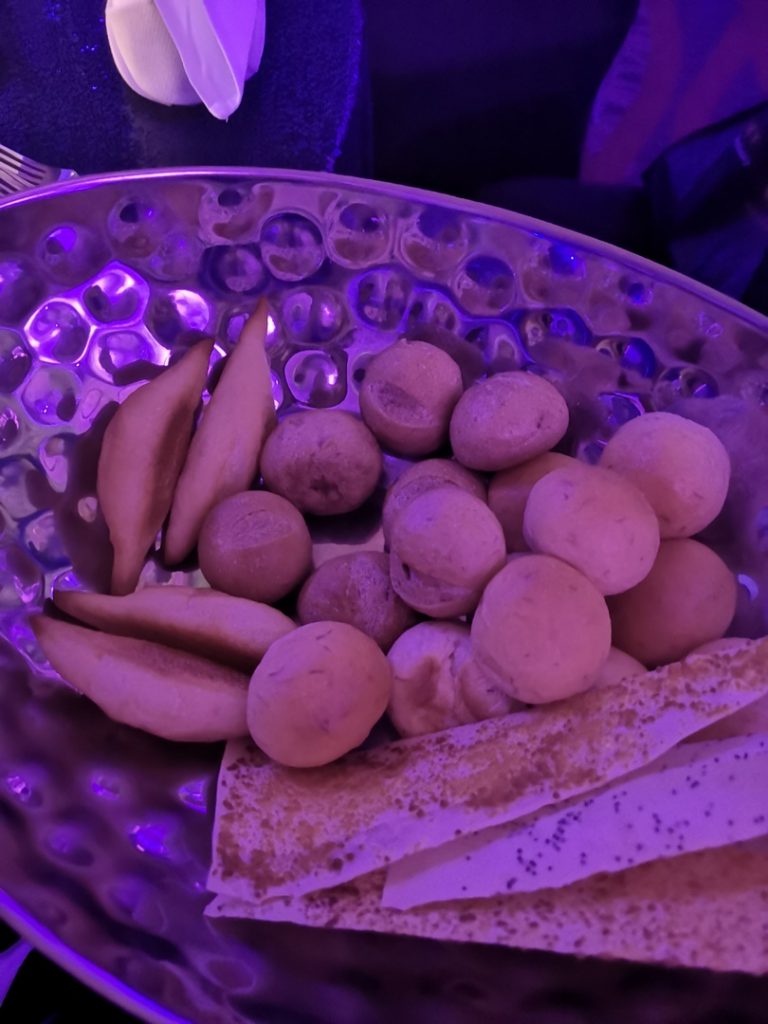 Bread rolls to kick off the night
Soon it was time for the food to be served and we gladly tucked into the appetizer of the night – Grilled Scallops. The dish was an instant hit with juicy succulent scallops paired with a refreshing fruit salad and uplifting citrus cream. A light yet heady dish to start.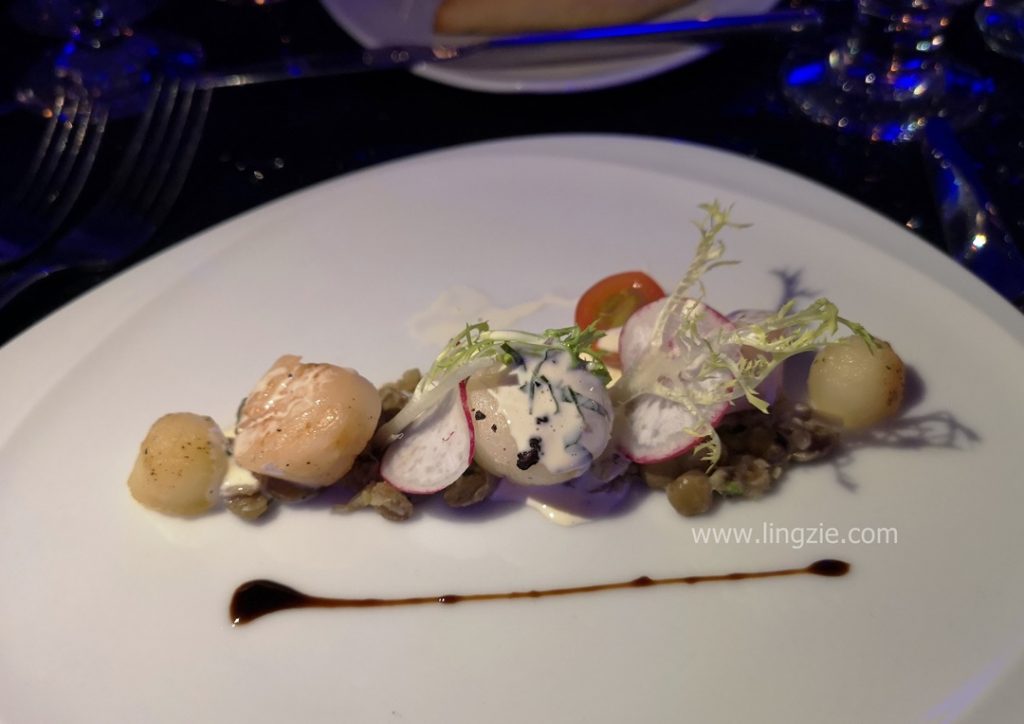 Appetizer – Grilled Scallops on puy lentil stew, torched melon salad, basil and pepper citrus cream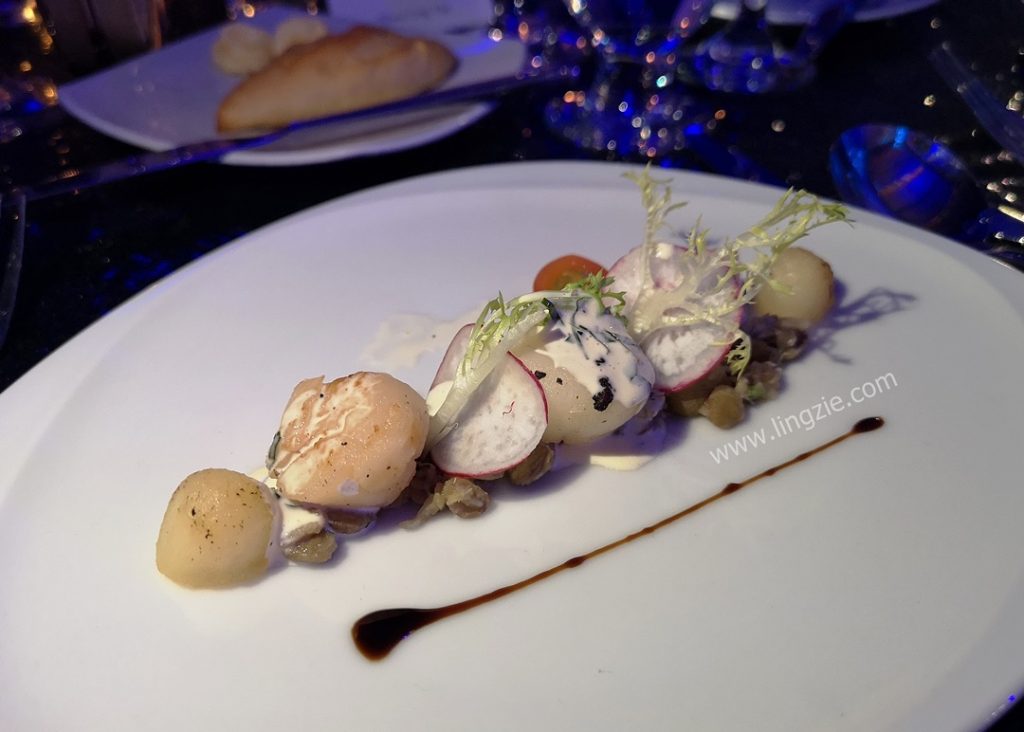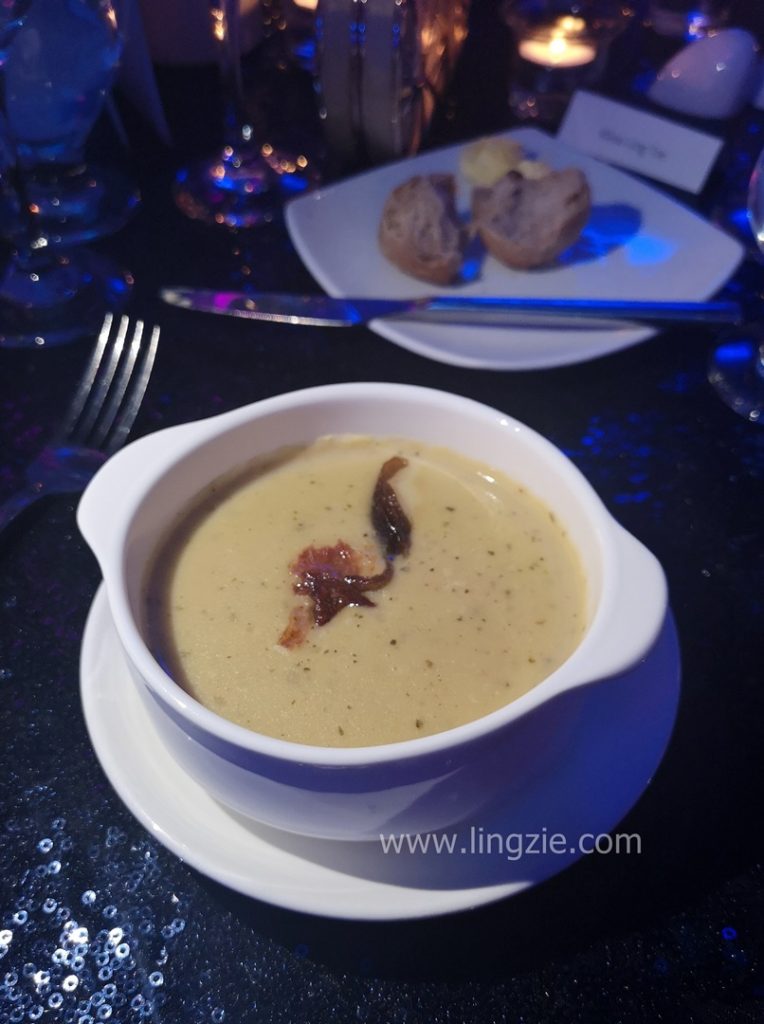 Soup – Cream of zucchini and garbanzo veloute with caramelized onion and aioli oil
Next course was a cream of zucchini and garbanzo veloute. Normally, during a course meal, I would only take a bit of the soup as it fills me up too much. However, with this particular rendition, I found myself licking the bowl clean! A heartwarming soup with smokiness and sweetness from the caramelized onions. It left me satiated and happy. 🙂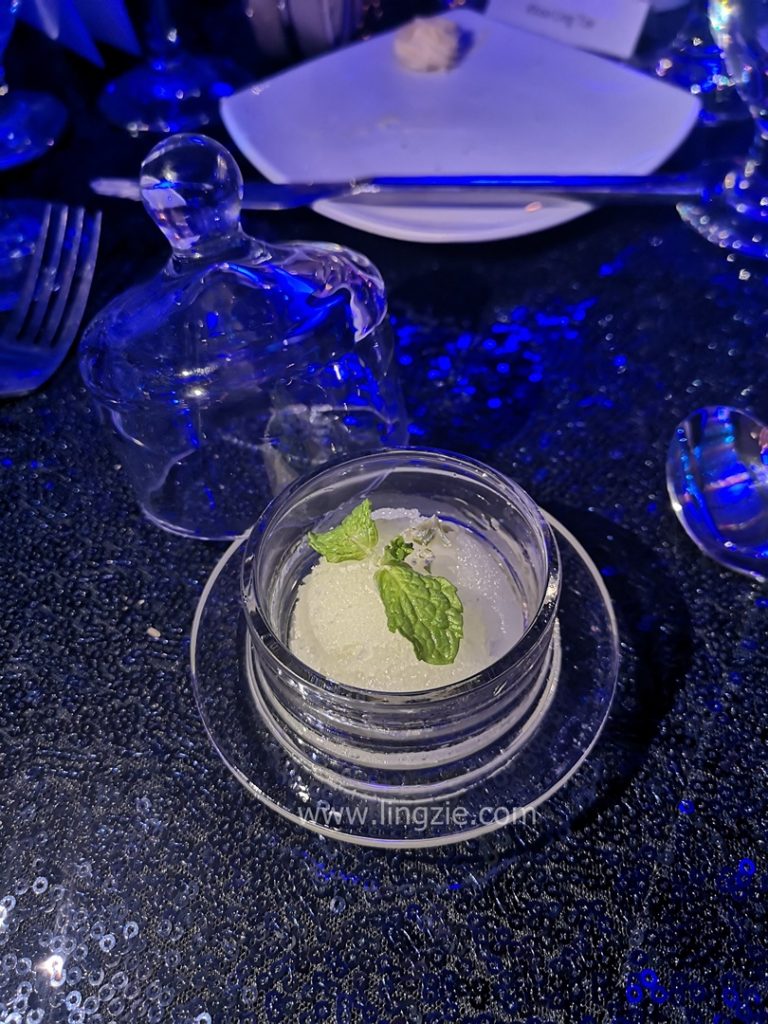 Palate Cleanser – Yuzu with Mint oil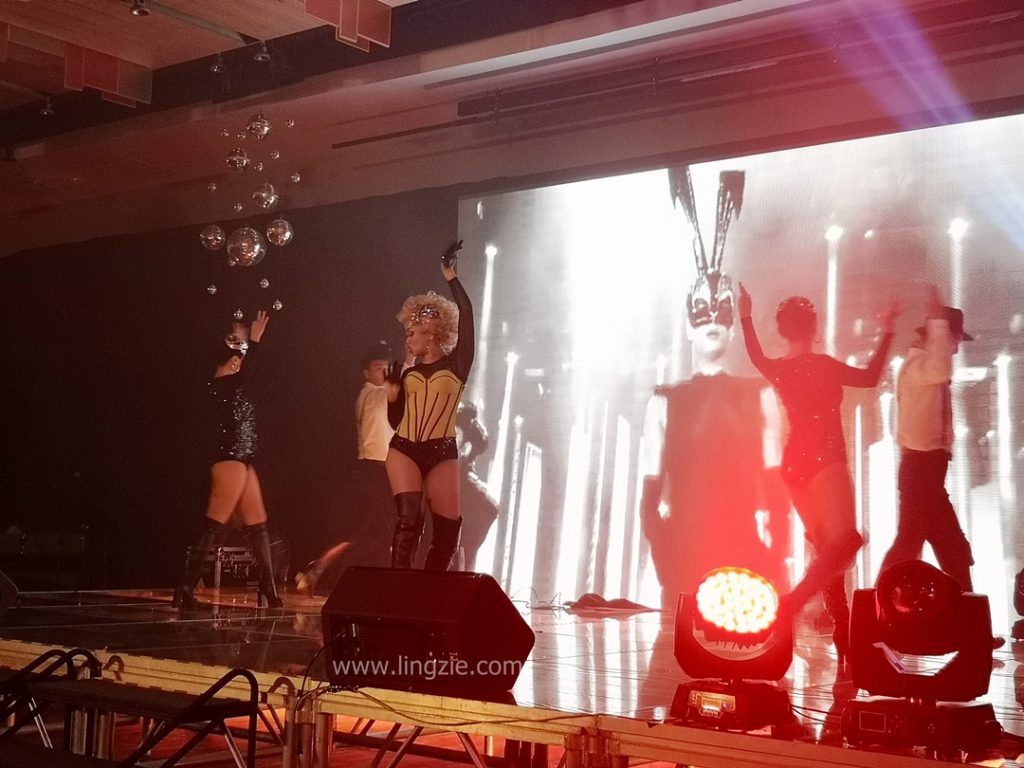 Impersonation dance shows of Madonna, Tina Turner and Whitney Houston kept the guests entertained while they dined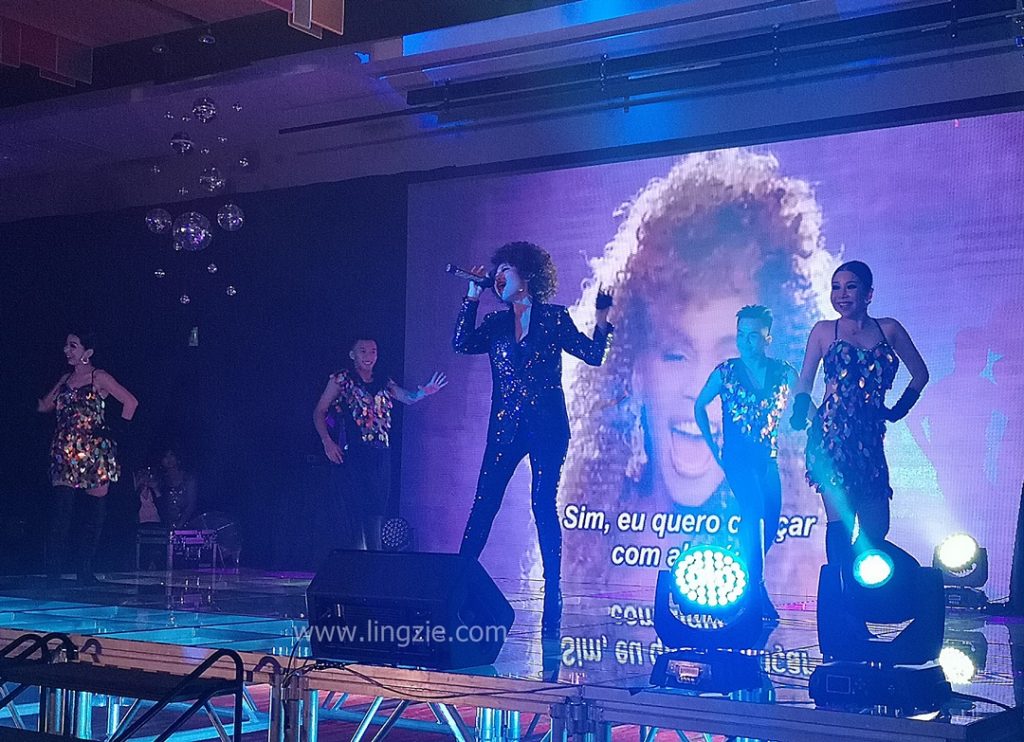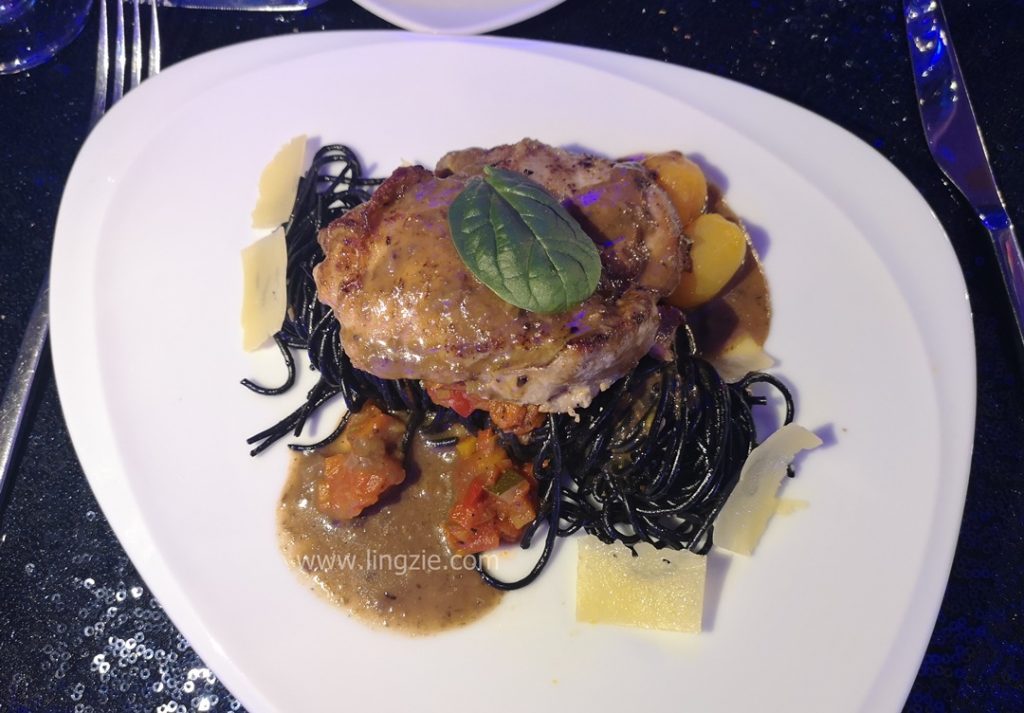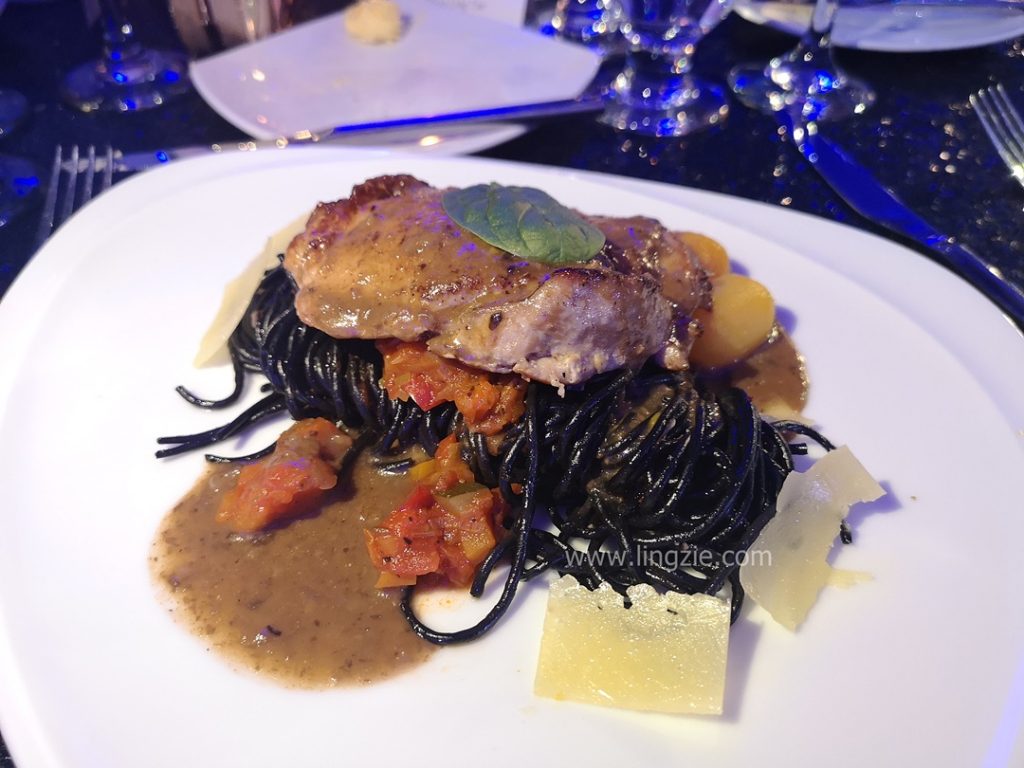 Main Course – Oven roasted chicken, squid ink and basilico oil pasta with ratatouille and mushroom sauce
When the main course was presented, I was immediately drawn to its generous portion. While chicken may seem rather boring for a main course, there was nothing mundane about this dish. The sweet juicy oven roasted chicken paired well with the silky al-dente pasta. Meanwhile, the tangy ratatouille rounded up the dish nicely. I savoured every bit of this dish as it's been a while since I had a really enjoyable chicken meal.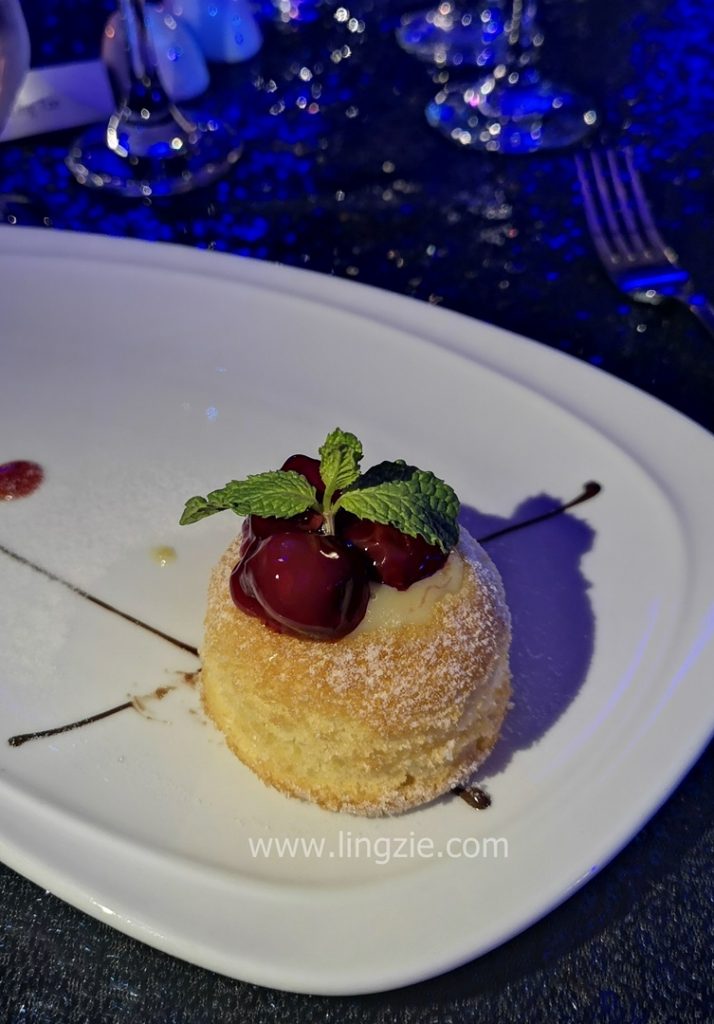 Dessert – White chocolate lava cake with dark sweet cherries
Last but not least, dessert came in the form of a white chocolate lava cake. The cake was lovely. Not too sweet, thanks to the slightly tart cherries.
However, I must admit that by this time, I was too distracted to eat dessert as the dance floor was opened!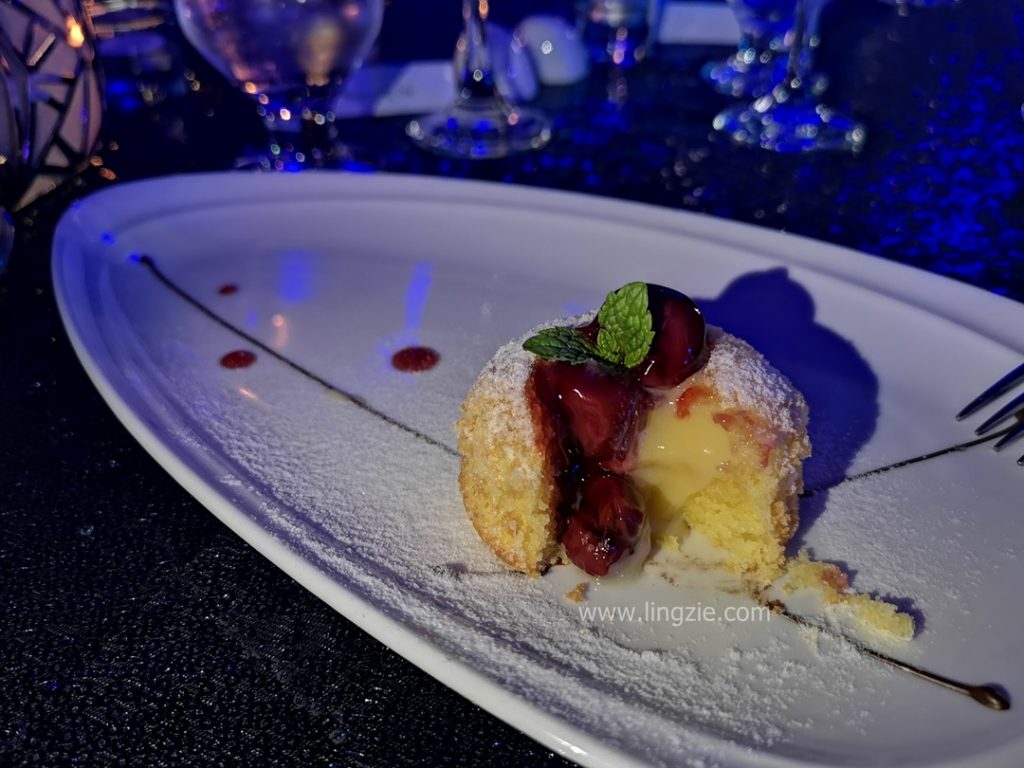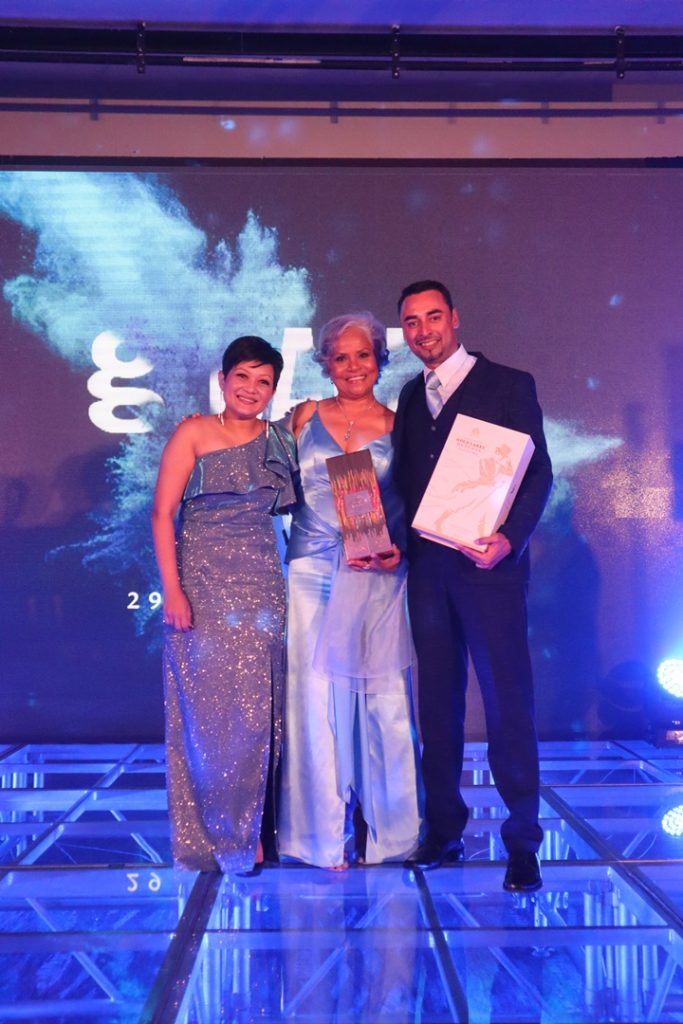 Best Dressed Male (Mr Glenn Todd) & Female (Ms Priscilla Dawson, middle) winners
together with Ms Dottie Azura, Director of Business Development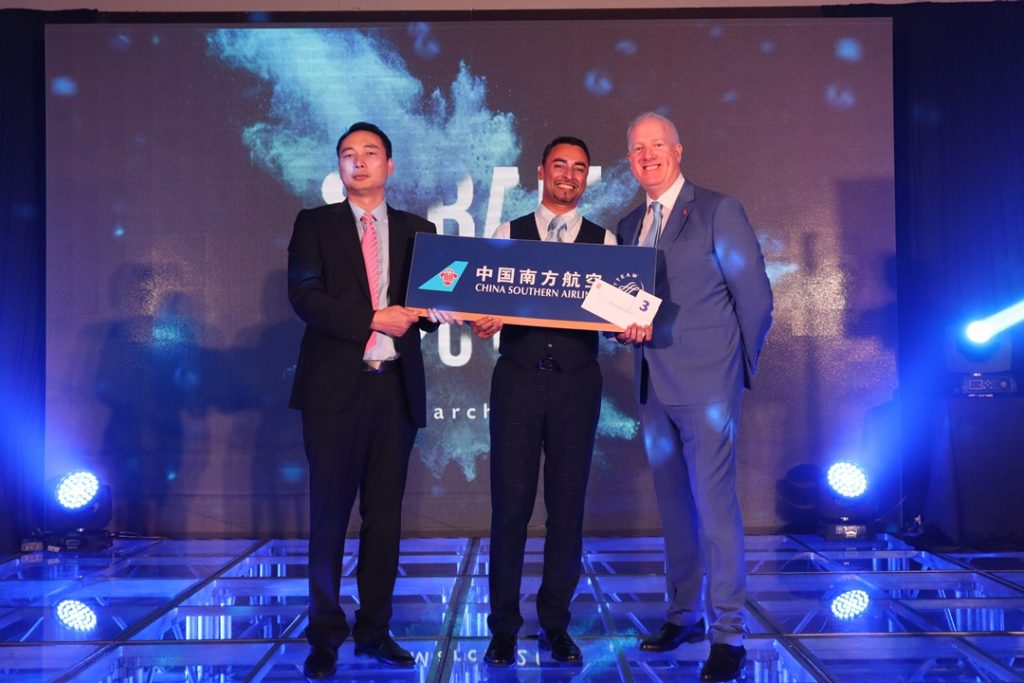 Mr. Glenn Todd won the one return flight ticket of economy
class (Penang – Guangzhou) from Mr. Lim Jun Ting, China
Southern Airlines presented by Mr. Michael Hanratty, General Manager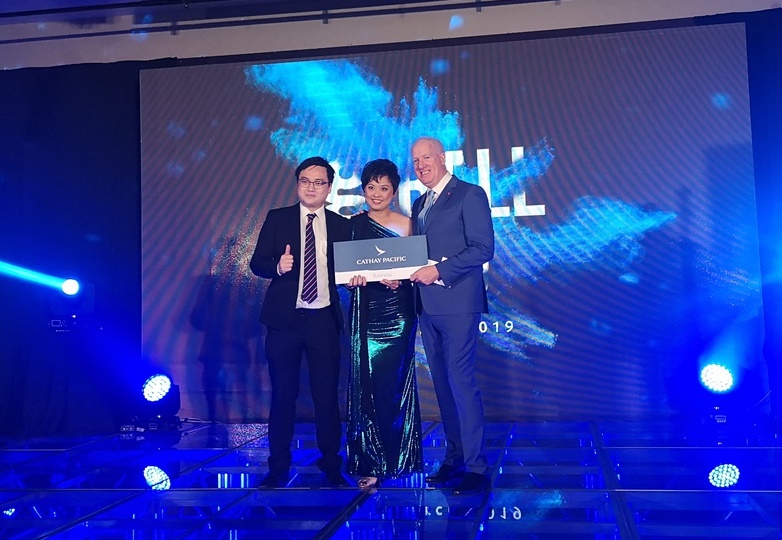 Lucky draw Grand Prize – Round trip business class air ticket from Penang – Hong Kong sponsored by Cathay Pacific
Various attractive lucky draw prizes were up for grabs including spa treatments, hotel stays, flight tickets, luggage bags, jewelleries, iPad and branded bags.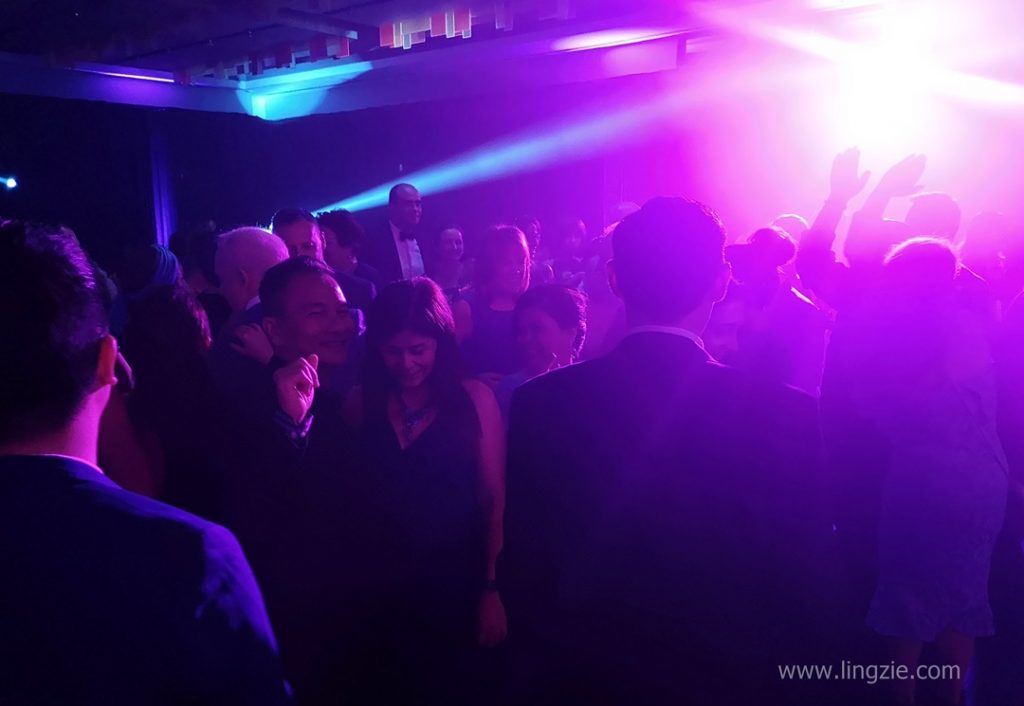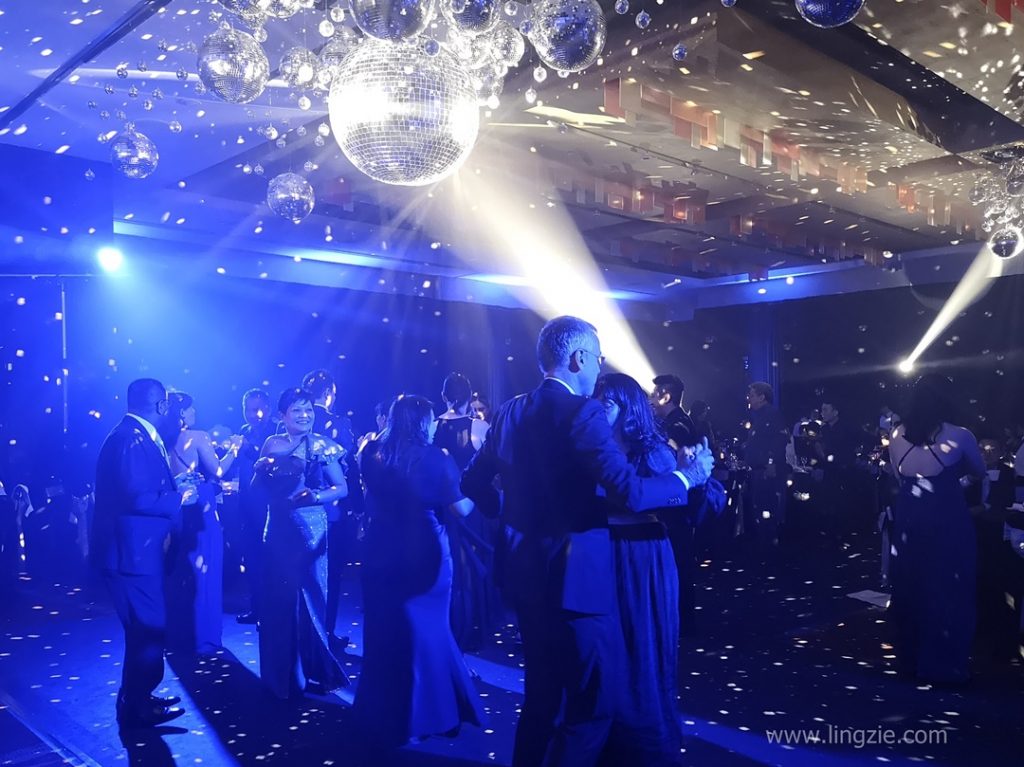 Guests dancing the night away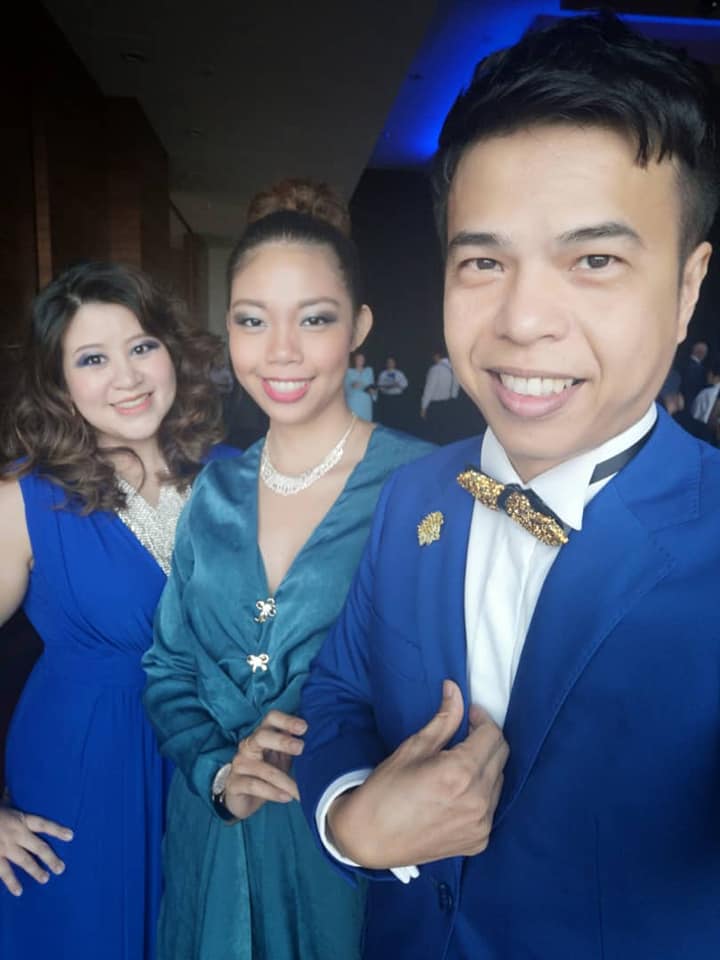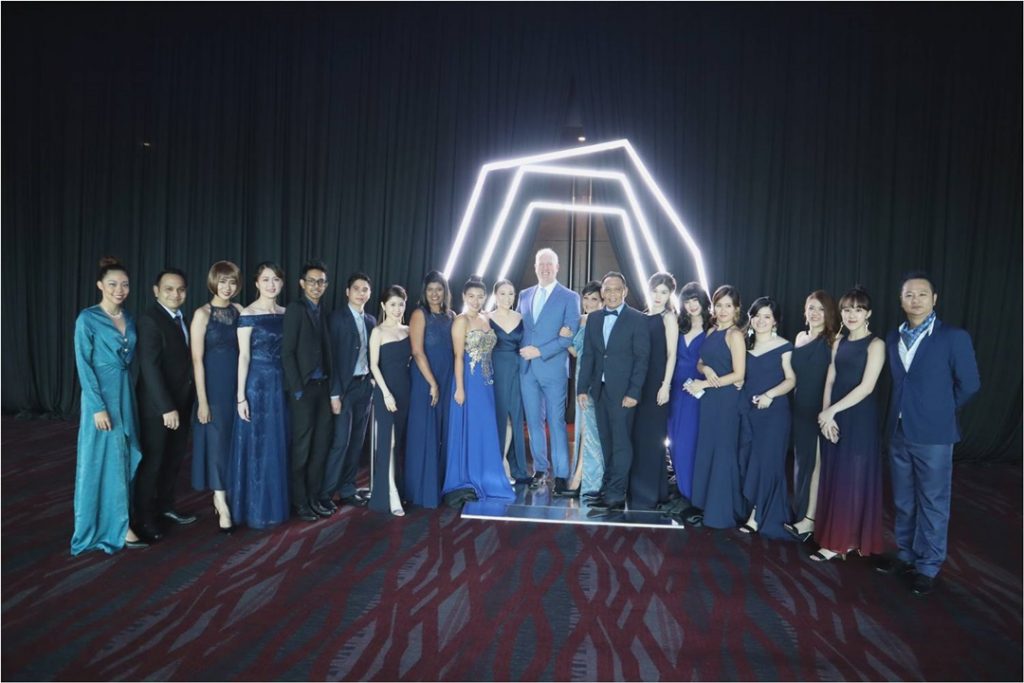 Group photo of G associates from Sales &
Marketing department with Mr. Micheal
Hanratty, General Manager of G Hotel.
Once again, it was an immensely enjoyable night for all as G Hotel continues to impress, allowing business partners to trust its brand name for outstanding guest experiences.
Many thanks to G Hotel for extending this invitation!
G Hotel Gurney
168A Persiaran Gurney, 10250 Penang
TEL:  04-238 0000