It was a very hot Sunday when we found ourselves at Autocity, Juru Penang looking for something to appease our rumbling tummies. I suggested Golden Triangle, having heard from a friend that the food was good. The rest hastily agreed, not wanting to waste another minute under the glaring hot sun.
We walked in, our eyes having to adjust to the dark interior. The Golden Triangle serves IndoChine cuisine – basically Thai, Vietnamese and Laosian food. And I was excited because I love Thai food.
We browsed through the menu not knowing what to order. The waiter was quite helpful in giving recommendations and bless him for suggesting their fresh Pineapple Juice. Sweet, cold and refreshing! A definite boone from the sweltering heat!
We ordered the Vietnamese Spring Rolls (RM12) to start. And was quite surprised when it came fried. I was expecting it to be wrapped in translucent rice skin wrappers and served with fish sauce dipping! Tastewise, we found it so-so.
Next came our mains. The waiter recommended the vermicelli cooked with crabs (RM35), a dish that can be found in most Thai restaurants. I liked this dish. The crabs were pre-cracked so that we could get to the meat without much fuss and the vermicelli had the texture just right, not too soft and not too hard. I also liked the faint peppery taste to it.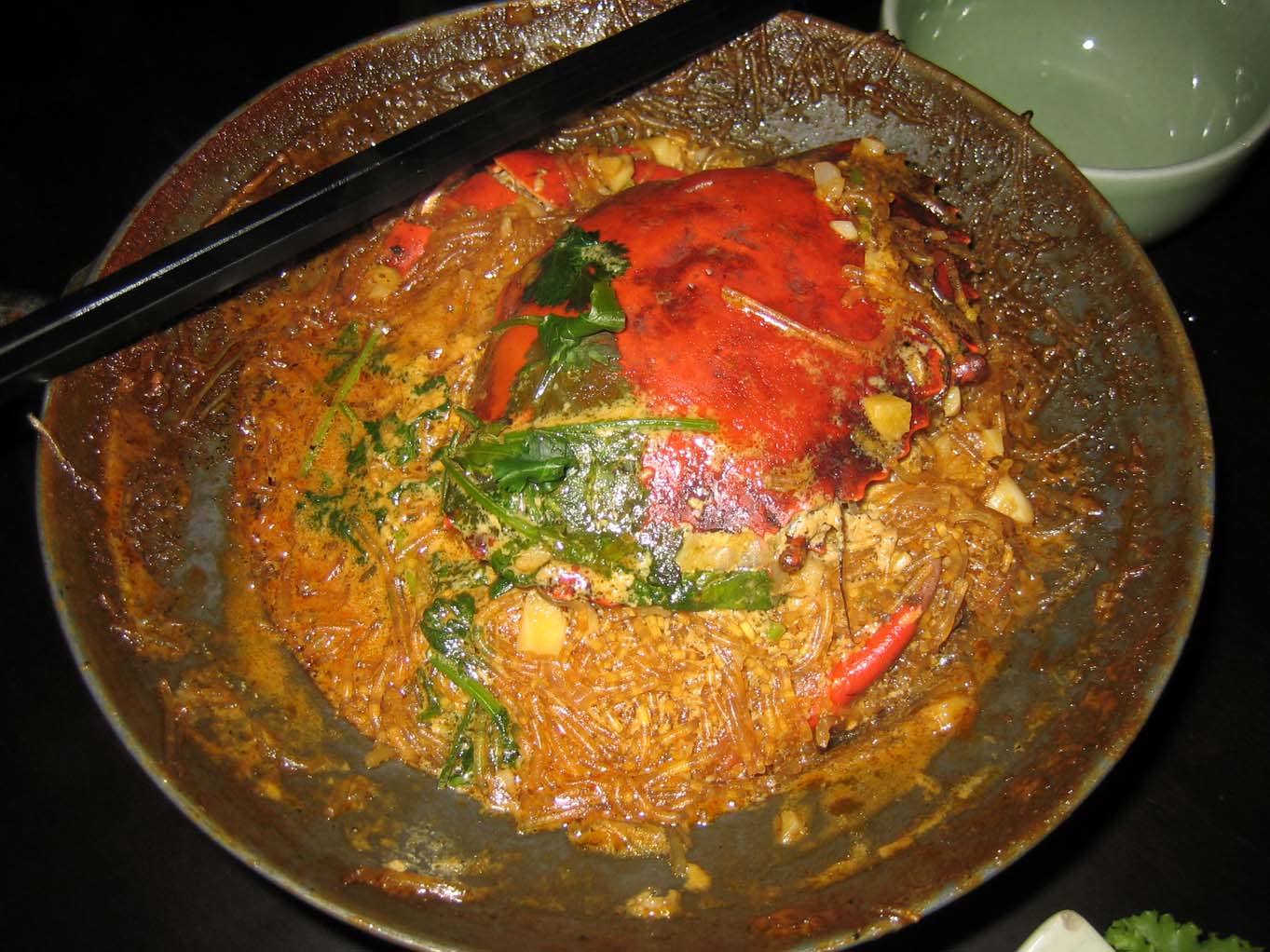 Then came the Non Spicy Prawns (RM34)…though the looks of it may fool you. It looked red hot! But tasted not spicy at all with its generous egg sauce. I simply couldn't figure out what gave this dish its red-ish color…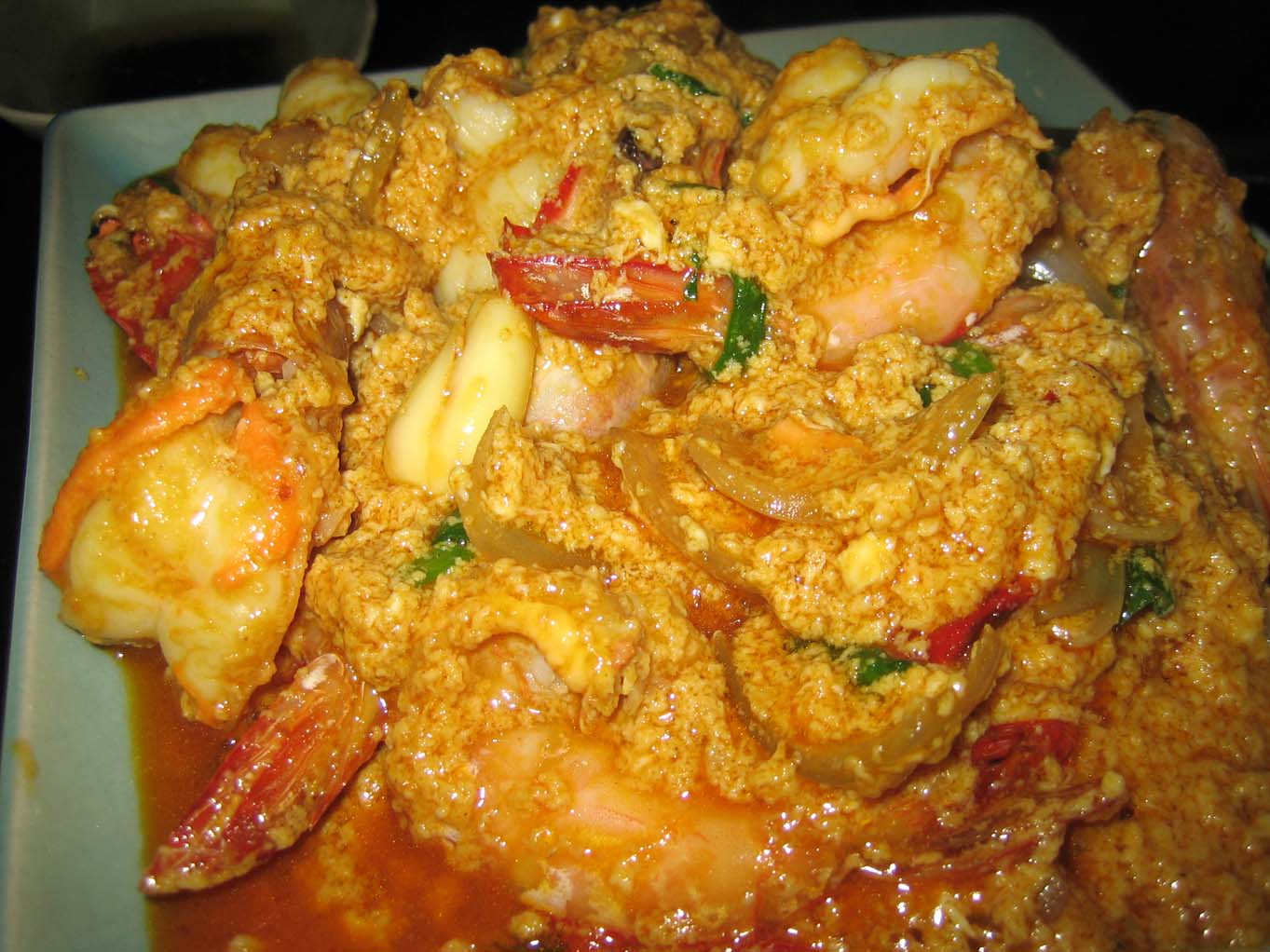 Next up was the Stir Fry chicken with cashewnuts (RM12). Though its not an exciting dish, it was still tasty!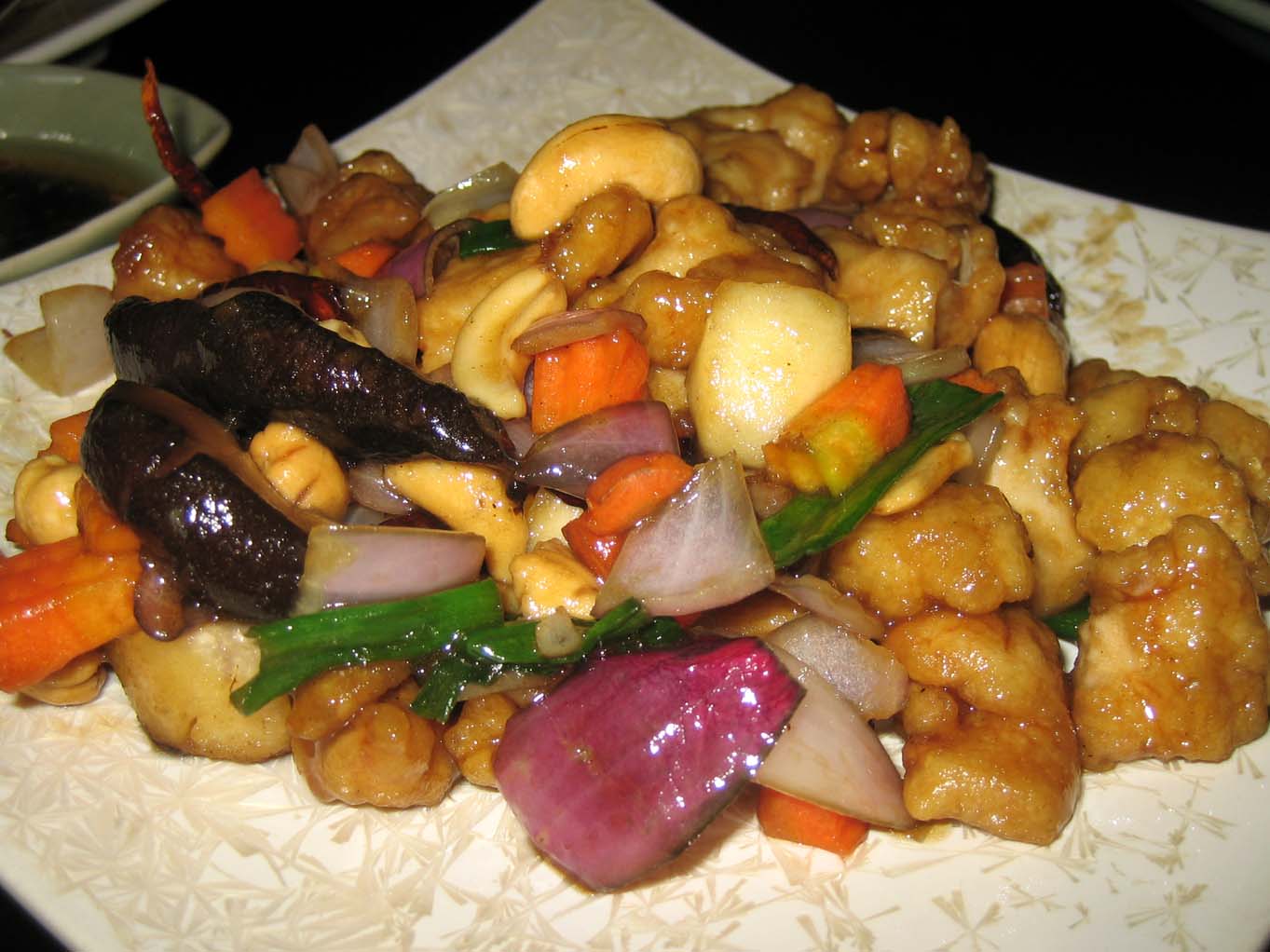 Then came what I thought was the best dish out of everything we ordered – the fish! If I'm not mistaken, this dish, another one of the waiter's recommendations is called Choo Chee Fish (RM45). And this dish…is heavenly!The fish is fried and then topped with a thick, rich spicy sauce! The sauce is really really good! And I love the fact they didn't over-fry the fish which would have resulted in the meat becoming hard and tough.
After a satisfying meal, we decided to order dessert. Thap Thim Krop (RM4.50) came first… A very very small portion. But the taste definitely makes up for its lack of size. Crunchy coated water chestnuts and sweet slices of 'nangka' (jackfruit) served in coconut milk that's not too sweet! Bliss!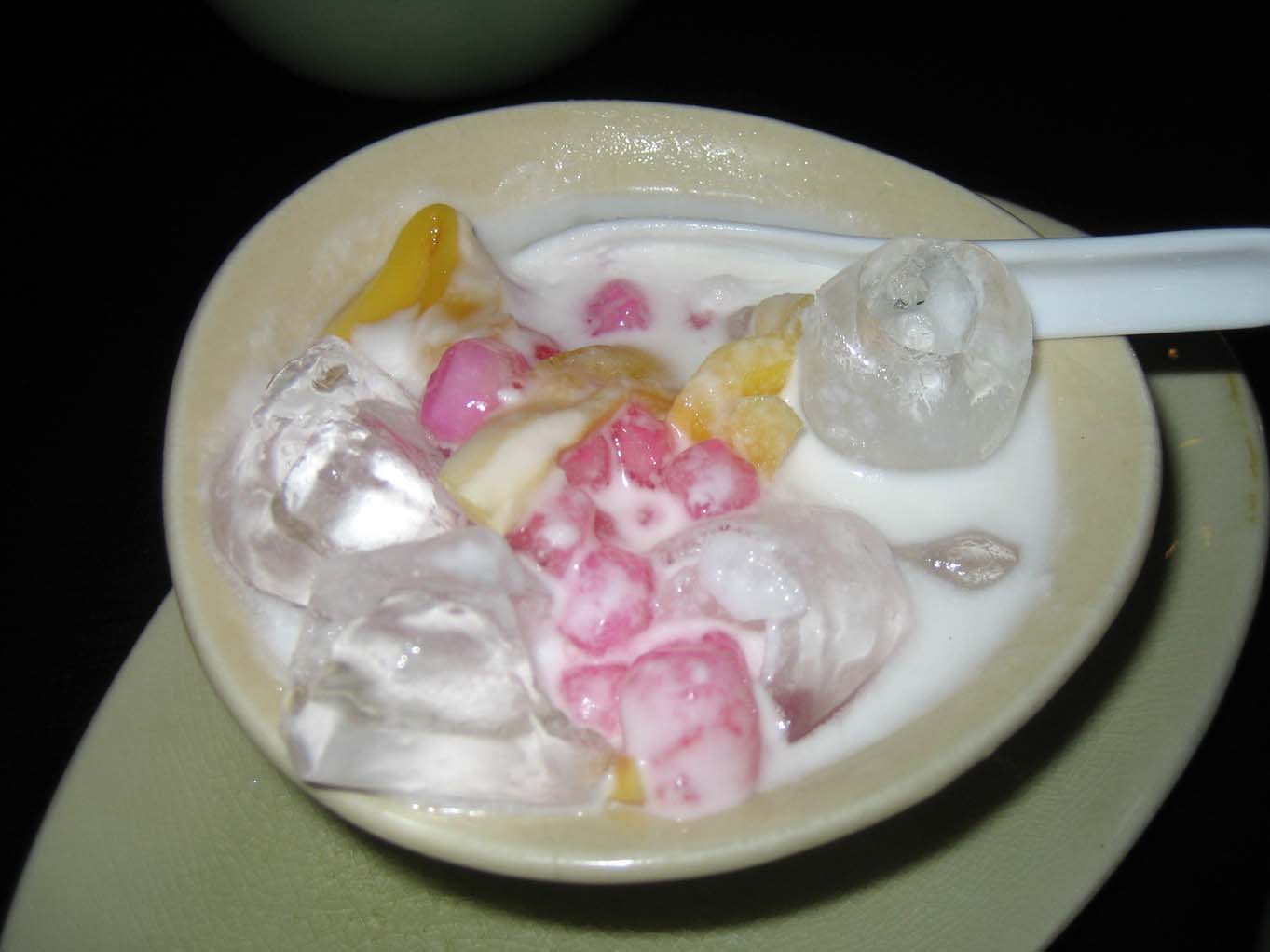 Our waiter also recommended the tapioca pudding (RM9) which is not on the menu. One serving comes with 3 puddings.
This is something I haven't tried before. And you would not think that something simple and unglamorous like tapioca could be made into something so tasty! The pudding was lovely! Very rich as I think they also added 'pulut' (glutinous rice). After such a heavy meal, we had a tough time trying to finish the pudding, delicious as it may be!
We left the Golden Triangle stuffed and happy. In fact, the very next weekend, my dad suggested going there again….despite the distance! But the good news is that they are opening another outlet in Queensbay Mall soon (spotted their banners hiring for help on the way towards Queensbay) Definitely can't wait to dine at this place again soon!