A short break from the Macau posts, lest you, my dear readers, get bored with Macau Macau Macau and say 'hey we want Penang food la!' 🙂 Macau posts (the last 2, I promise!) will resume after this….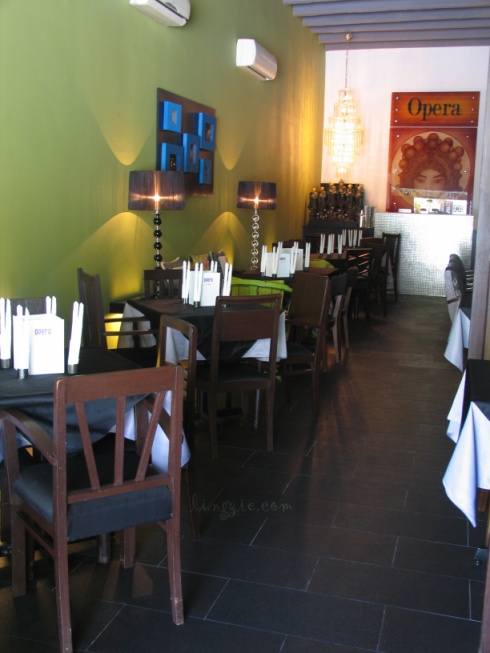 I've blogged about Opera previously where we tried their dinner menu. At that time, I noted that they had set lunches at RM18 per pax. But I only got around to paying Opera another visit recently. And I must say this set lunch is one of the best set lunches I've had in a while!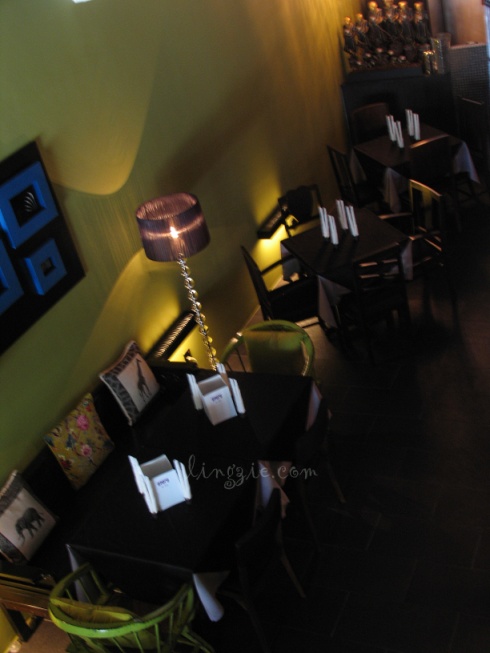 I've been for their Set Lunch twice now, though the first time I didn't have my camera handy and so couldn't take photos for that day. But having been on different days, its safe to say that their set lunch menu changes daily, with an appetizer, choice of 2 mains (usually a fish or chicken), dessert of the day and drink (coffee, tea or ice lemon tea)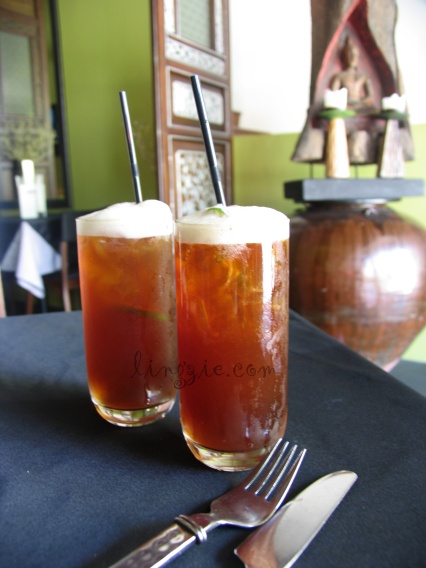 Their Ice Lemon Tea is refreshing, especially on a hot day! Definitely not the weak, diluted kind.
The appetizer for the day were Stuffed Bean Curd Puffs with Chef Special Sauce.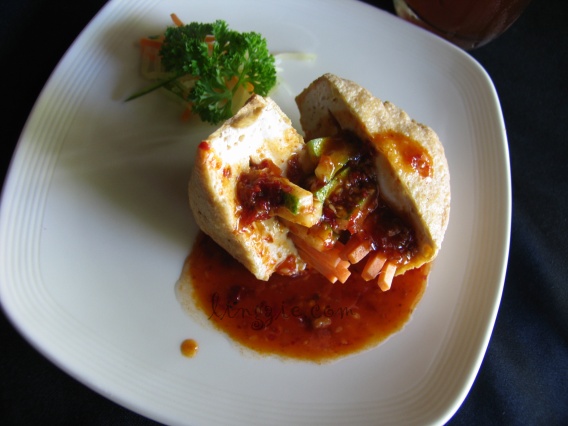 Similar to our local 'taukua sumbat', the tangy and slightly spicy sauce made it  an appetizing start to the meal. On my previous visit, the appetizer was a vegetable popiah served with the same Chef special sauce.