Regular readers of this blog will remember this post back in 2007 when I blogged about one of my favourite foods in Penang – the unique and yummy chinese pancakes. I was introduced to this delightful snack by my dad which originally sold in a coffee shop off Beach Street (next to Maybank and Standard Chartered).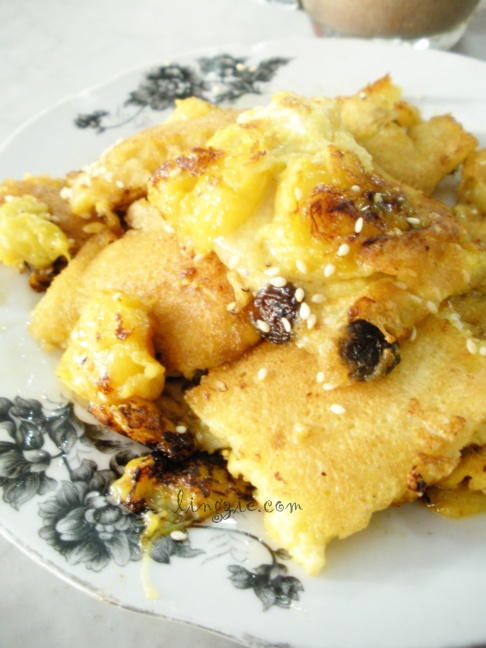 Many years have passed and I had thought that the aunty moved away and no longer sold those delicious pancakes of hers. I was half right. The coffee shop where the aunty used to operate is no longer in business. We were told that she had moved somewhere nearby but wasn't sure where. Thanks to a tip off from CK, I finally found the original chinese pancakes from my childhood… inside a little coffee shop along Church Street (also off Beach Street!)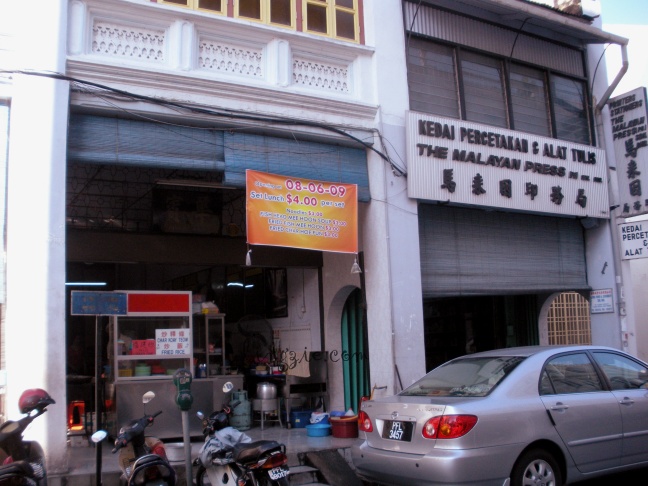 The unassuming coffee shop (Hwa Pin kopitiam) is located on the left as you come in from Beach Street (OCBC Bank). It is a few doors away from Pinang Peranakan Mansion and the famous Eng Loh Kopitiam.

We visited this place early on morning for breakfast – eager to savour those yummy pancakes once again.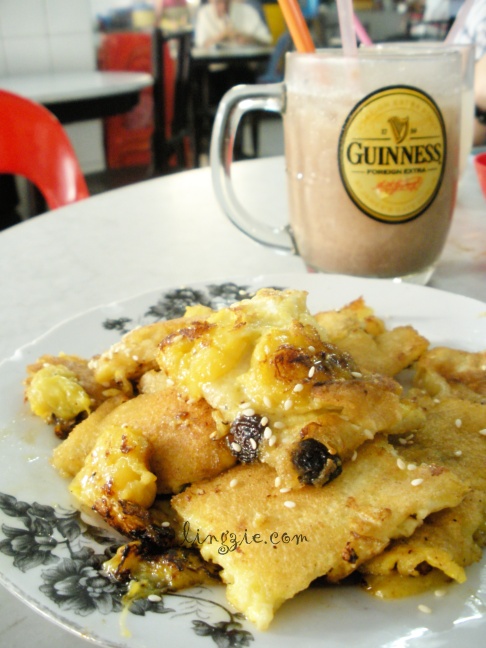 The pancakes did not disappoint! First, there is the wonderfully fragrant aroma of butter to tempt you. Then, there is the slightly crispy edges to excite you. And finally the sweetness of the bananas and raisins to satisfy you. Seduced yet? 😛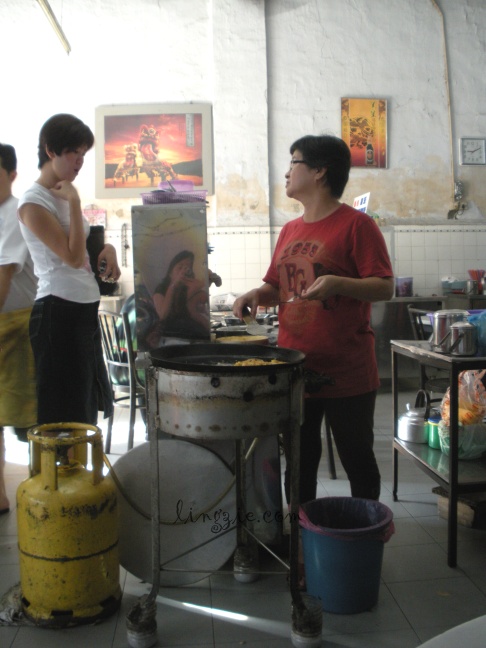 The very friendly aunty, guilty of churning out these seductive goodies!
Another plus point is that you don't have to wait as long as the one in Cathay Kopitiam, Pulau Tikus. Which version do I prefer? Definitely this aunty's chinese pancakes!
The coffee shop itself is pretty quiet (catering mostly to the bank crowd). However, we were only there for breakfast and perhaps it's more packed during lunch. There is a stall offering RM4 set lunches as per menu below: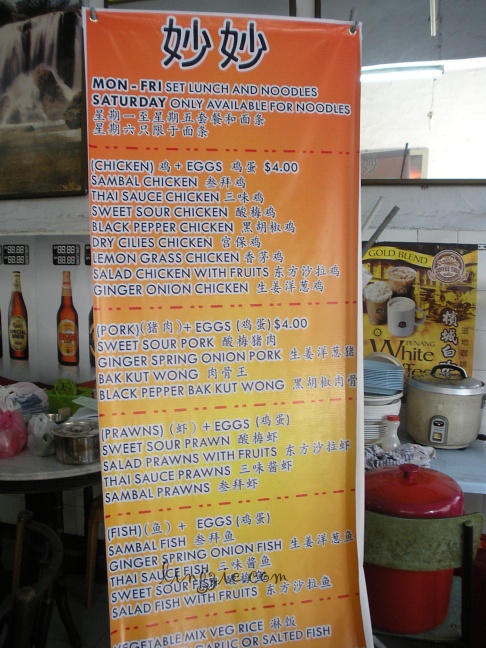 The pancakes are pretty much the star of the place.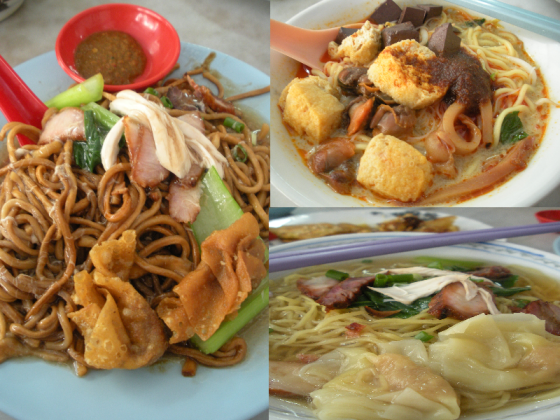 We tried some other hawker food available – Yee Mee, Curry Mee and Wantan Mee, all of which were fair at best. Out of the 3, I would prefer the wantan mee.
Do give these yummy chinese pancakes a try the next time you're within the Beach Street vicinity. From what the pancake lady tells me, she is currently operating from Monday-Saturday (previously was only Mon-Fri!) Mornings til about 2pm.