Well then let's start with…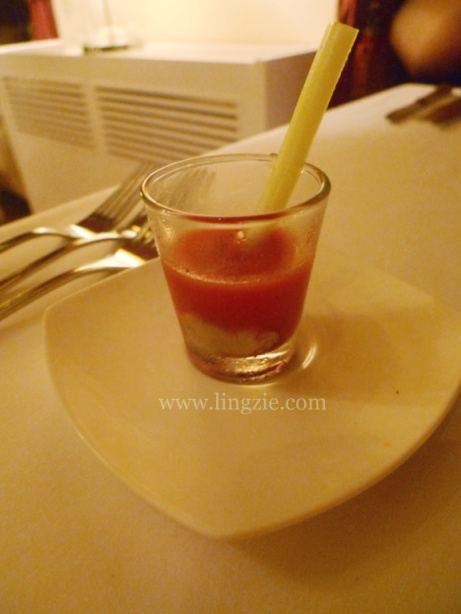 Baby oyster in Bloody Mary cocktail as amuse bouche served in a shooter glass. Meant to excite and give patrons a sneak peek of what's in store for the rest of the dinner, this lil amuse bouche got our tongues very much amused with its peppery zest.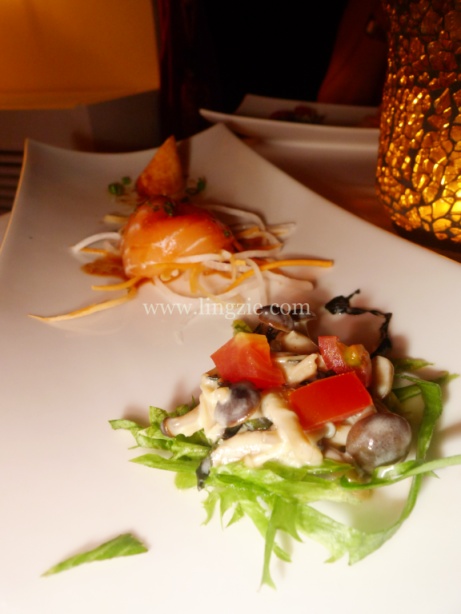 Next, came a trio of more bite sized hors d'oeuvre made up of Stewed Enoki, shimeiji and button mushrooms with soy bean milk, New Style Salmon Sashimi with Miso Sake Sesame Drizzle and Pan seared chicken roll stuffed with asparagus.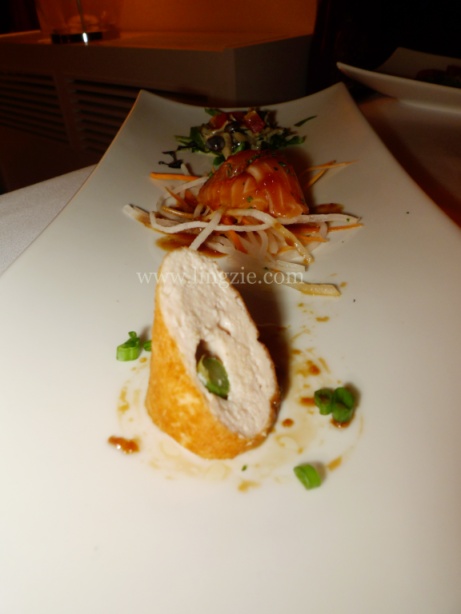 Out of the three, my favourite was the new style salmon sashimi with its tantalizing drizzle which tickled my tastesbuds and had me wanting more. While the mushrooms were surprisingly creamy for a soy milk  based sauce and went down very well with all of us.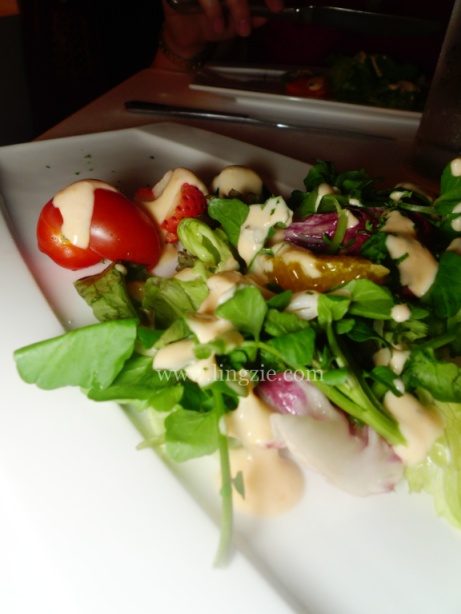 Next, we were served a watercress sprigs and mesclun salad with fresh fruit chantilly. I liked the combination of fruits which included grapes, strawberries, papayas, salted pears, mandarin oranges and even bananas! Most refreshing to the palate!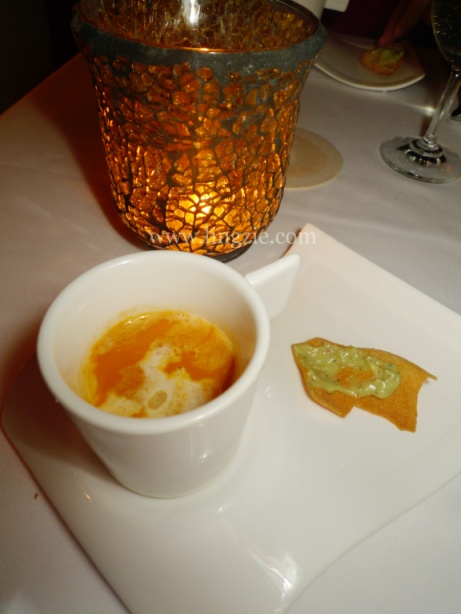 Then came a dainty cup filled with a heart warming spiced chickpea soup. Served with a papadom topped with avocado spread which did make the papadom a lil soggy. But otherwise it was one of the better tasting papadoms. The chickpea soup was enticing. And I really wouldn't mind tucking into a whole bowl!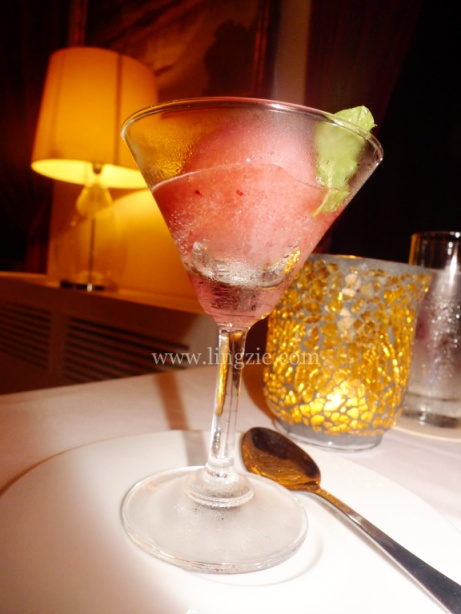 After that came a palate cleanser, meant to prepare you for the main course. This raspberry pineapple sorbet was delightful! The unexpected yet very clever addition of sour plum shavings turned this perky tangy sorbet into an explosion of salty and sourish flavours which were very pleasing to the tongue.
Read on for the mains and dessert!