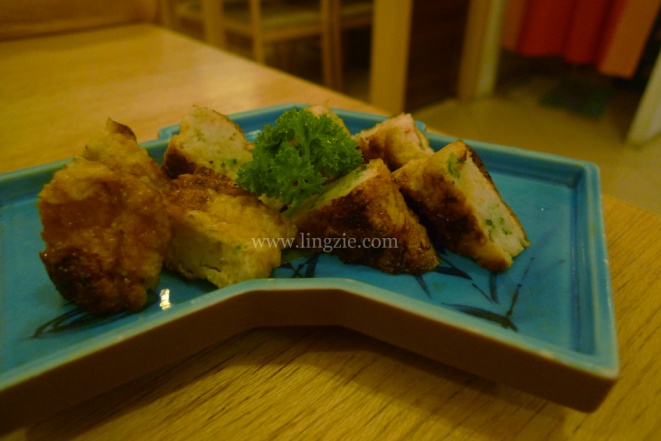 We also tried a beancurd stuffed with minced prawn (RM10) during one of our visits. A rather unusual dish but somewhat mediocre in my opinion.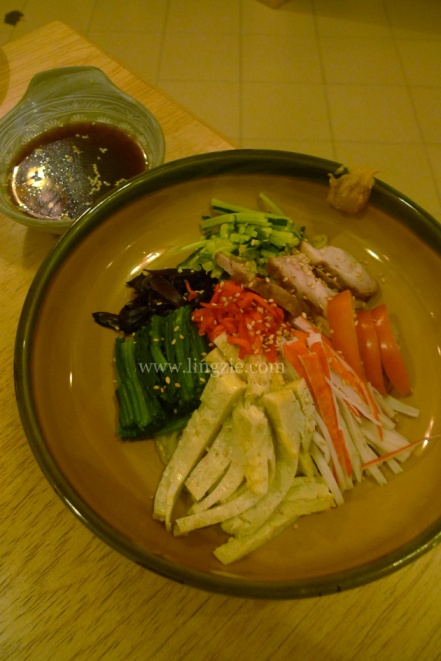 Now what's not mediocre is the Hiyashi Chuka (RM20) – a cold ramen noodle dish served with various vegetables, eggs, meat and served with a vinegar sauce. Meant to be tossed all together before eating. Plus there is a lil heat from the mustard. I totally enjoyed this cold dish and it has now become one of my favourites in Sumida! The portion is rather big for me, so I usually share.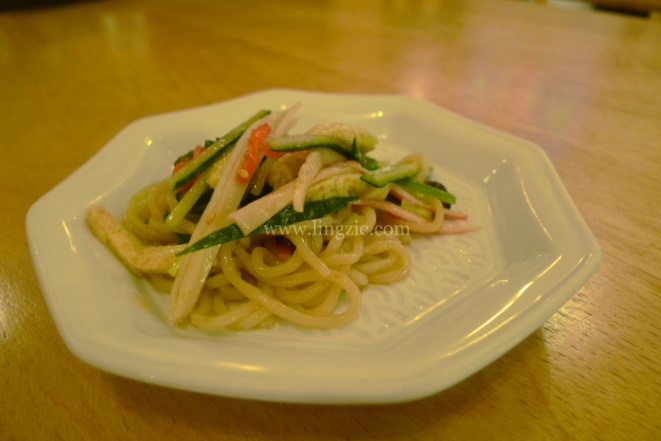 Hiyashi Chuka – tossed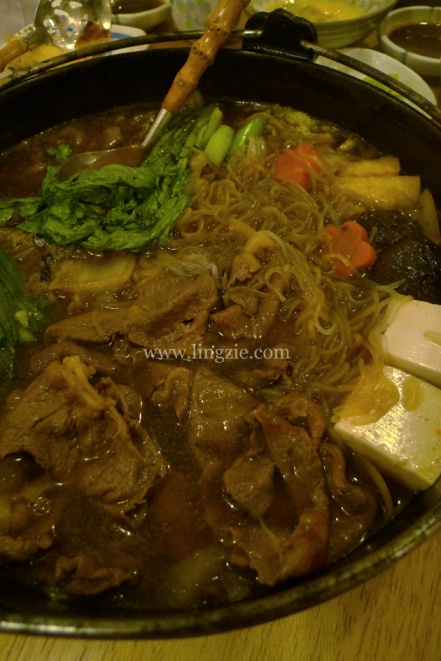 My grandpa is a big fan of Beef Sukiyaki. So we always end up ordering it whenever we eat with him at a Japanese restaurant. Thankfully Sumida makes one of the better Sukiyakis around. The normal portion (RM55) served here is meant for 2 persons but if you're not a big eater or planning to eat other dishes then the Sukiyaki can easily feed more than two.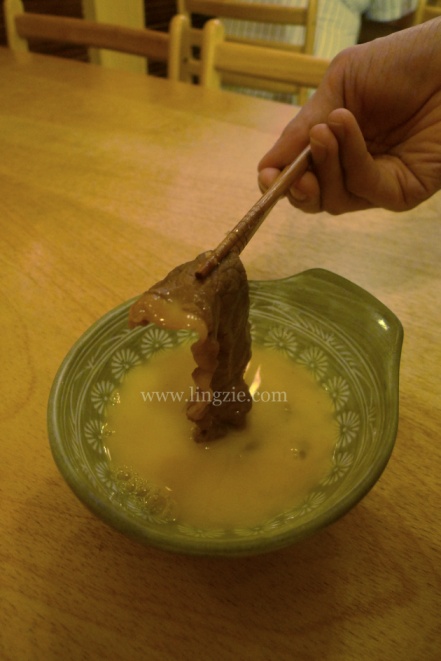 Dipping the tender slices of beef from the sukiyaki into raw egg
Sumida Japanese Restaurant is located at 98-G-23A Prima Tanjung, Jalan Fettes, Tanjung Tokong, 10470 Penang. (its the row of shop lots opposite Island Plaza, Penang. Next to Ritz Bakery)
Tel: 04-898 2126 or 012- 476 5038
Opening Hours: 12pm-2.30pm (Lunch), 6pm-10.30pm (Dinner). Closed on Tuesdays.