Gem House of Fine Indian Cuisine opened its doors recently in Penang late last year and occupies an impressive corner lot at the corner of Bishop Street and Kings Street which is just a stone's throw away from The Sire. It's bold and bright sign board is indeed eye catching, beckoning one to come in for a bite.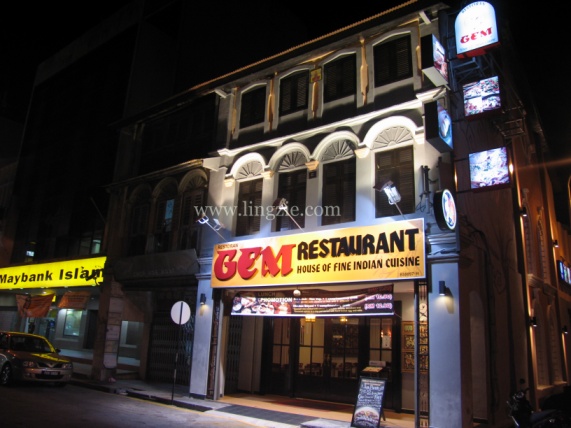 I had the good fortune of being invited to try out the food at Gem and met up with the affable owner, Krish. Initially, I had thought that Gem was a new establishment, but later found out that Gem originated 30 years ago in Chennai, India and started their very first Malaysian franchise outlet in the Klang Valley in 1989! In addition, their chefs are from India. With such a rich history, my expectations were set high.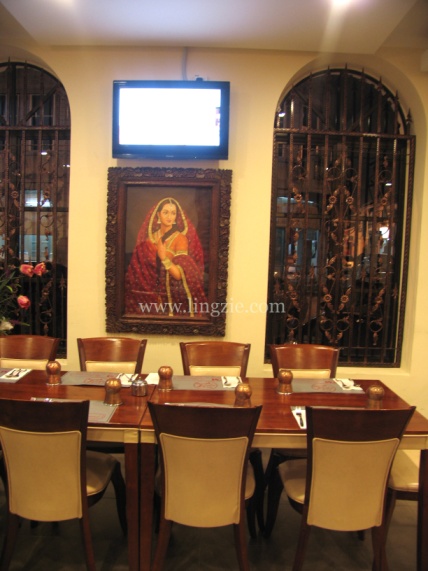 Gem House of Fine Indian Cuisine in Penang is spread across 3 storeys, with a concept of quality fine dining Indian style – the Ground floor being the main dining area.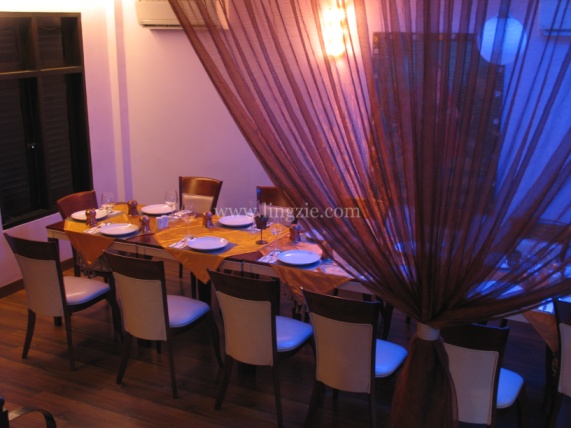 The first floor offers a few more tables with a lil more privacy… and at the other corner of the first floor is a lounge area coupled with a small bar for diners to kick back and relax with their guests after dinner.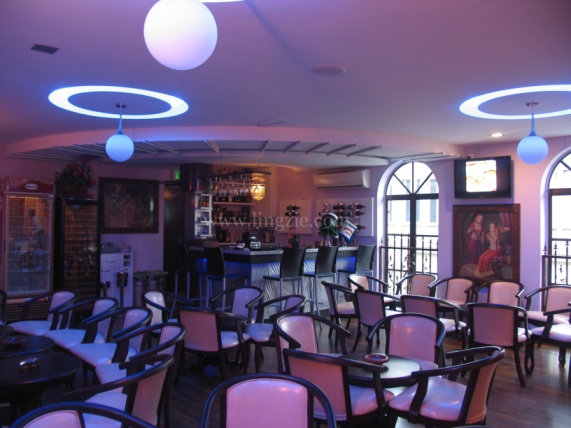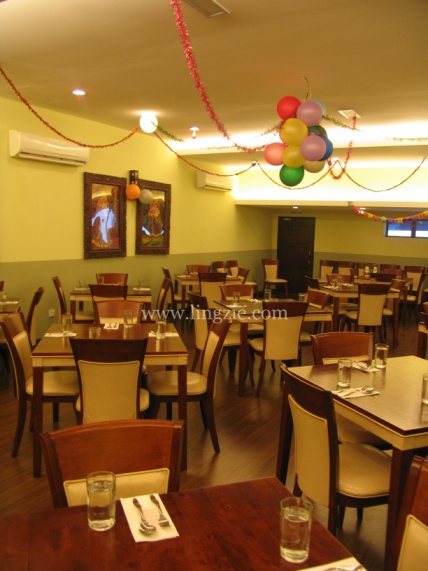 And finally on the top most floor is private function room/hall which can cater for parties – buffet style up to 80pax!!
The place definitely looks good – with all the wooden furniture and gorgeous paintings brought in from India adorning the walls…. but the prettiest places would still fall short if the food ain't good… so let's check out the food shall we?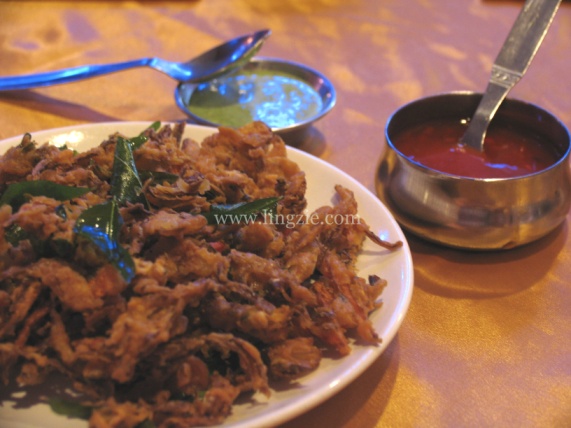 We kicked things off with some appetizers – a Mixed Vegetable Pakora (RM4.90) served with a chilli dip and mint sauce. Essentially deep fried mixed vegetables with gram flour, these made a delicious snack that had me reaching for more!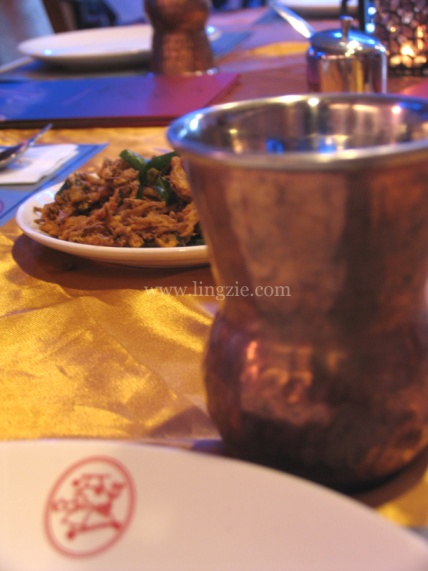 By the way, I love their cups! It looks light but when you hold it, it has a comfortable heaviness to it. Plus the shape's really cute and fits perfectly into your palm! Ok, I digress, back to the food… 😛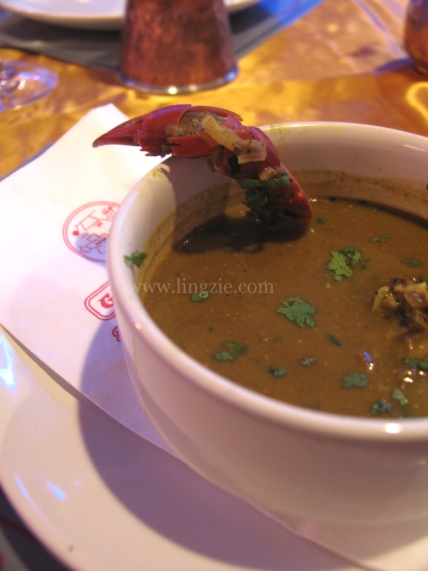 For soups, we tried the Nandu Rasam (RM7.90) – crab meat cooked in 'rasam' – a traditional South Indian soup cooked with tamarind juice, pepper and spices. The spices were definitely apparent in this tasty soup with a strong peppery taste.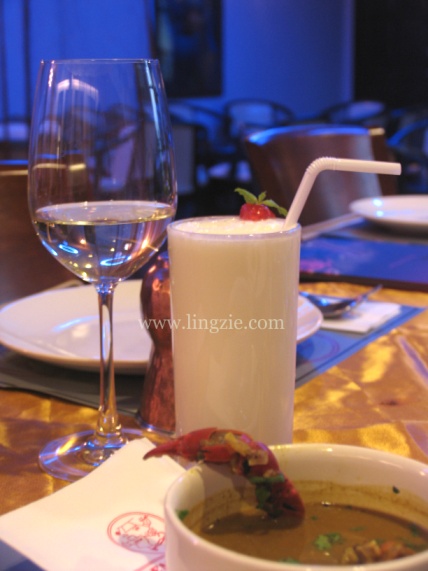 For our drinks, we had a glass of house pouring White wine and I chose a Salty Lassi (RM5.90). This creamy yoghurt drink is definitely a favourite of mine! Also available are fruit based Lassis like Mango lassi.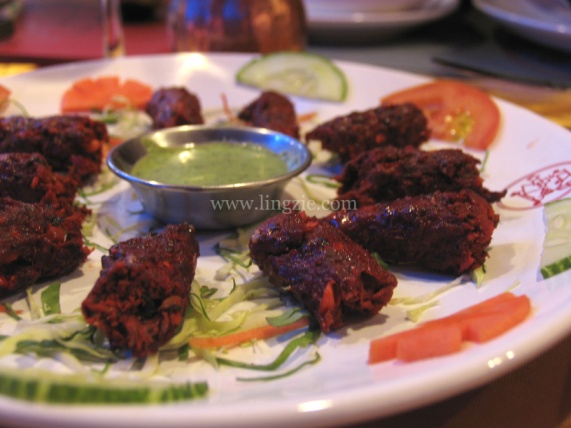 From the appetizers, we moved on to Gem's tandoori offerings. We were recommended their Mutton Sheekh Kebab (RM24.90) which uses local mutton thus the meat would be more tender. This mutton sheekh kebab was amazing! Fragrantly spiced and also fiery hot! So it might not be that suitable for those who can't take spicy foods. But otherwise, the meat was tender and fragrant, eaten with some mint sauce.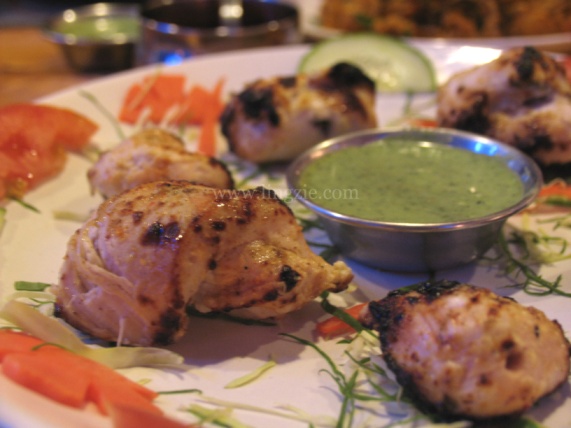 For something a lil less spicy, try the Murg Badami Kebab (RM14.90). 6 pieces of chicken meat marinated in spices. This had just a slight tinge of spiciness and is a great alternative for those who can't really stomach spicy foods.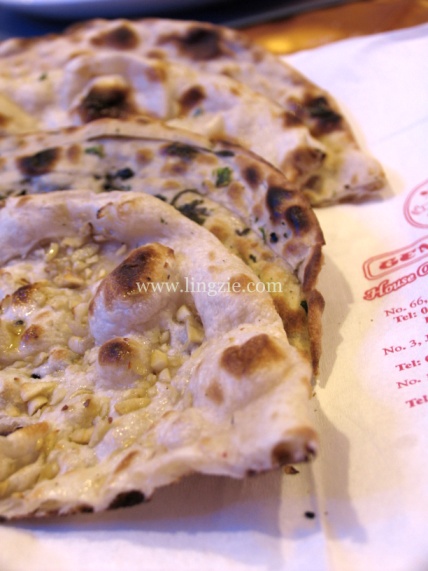 To go with the meats and curries, we also tried a selection of naans – Cheese Naan, Garlic Naan and also a delightful Mint Paratha.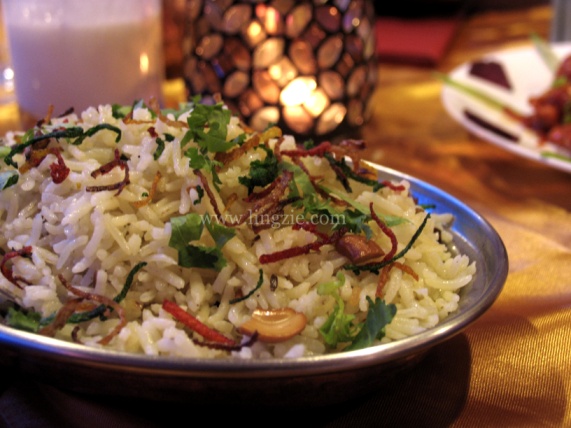 The Pulao Rice (RM6.90) is also another dish that would whet one's appetite. The long grain basmati rice was light and fluffy, cooked with onions, capsicum and some cashews. This would make an excellent base to complement the curries.
Hop on over to the next page for  more food and desserts!