This festive season, Taste Cafe @ G Hotel Gurney and Spoon @ G Hotel Kelawai have prepared a sumptuous spread of goodies for diners to indulge in.
Many thanks to G Hotel for extending this invitation.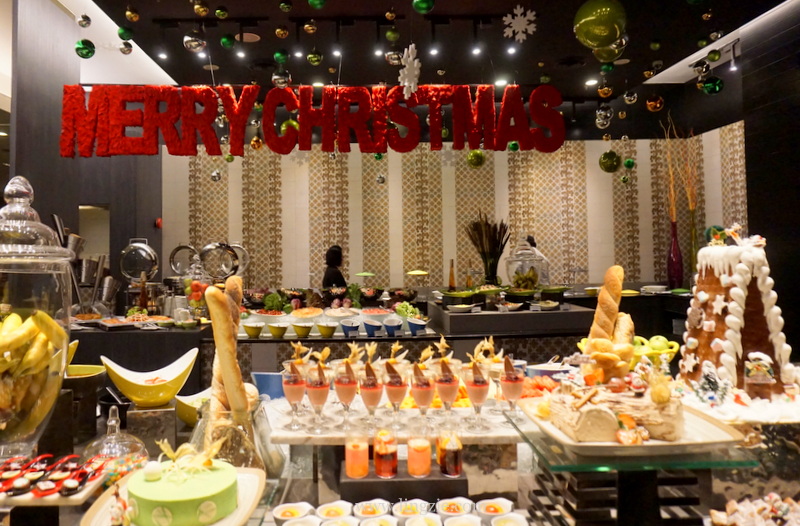 Festive buffet spread at Taste Cafe, G Hotel Gurney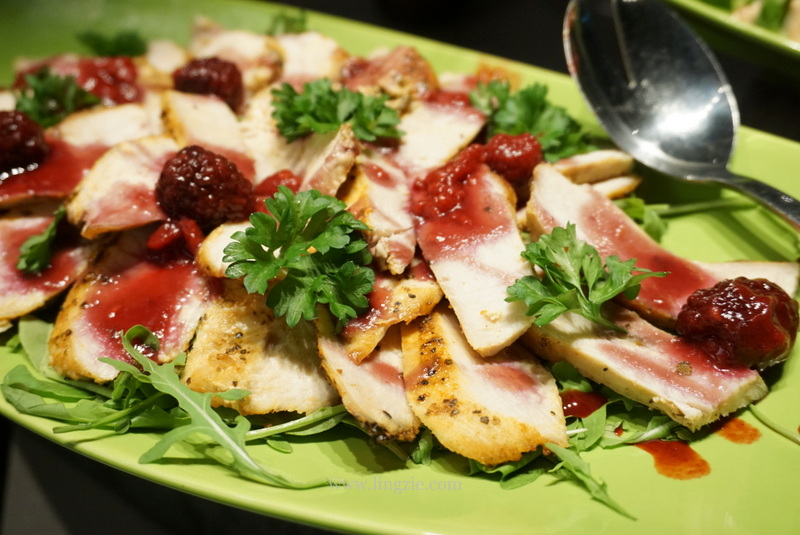 The appetizers get a festive twist with dishes like this Turkey Salad, served with cranberry sauce, I personally enjoyed this cold appetizer very much!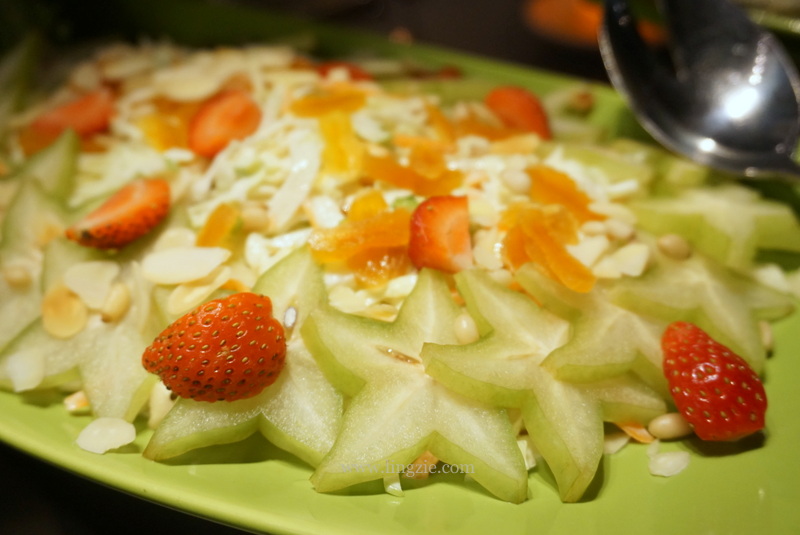 The Apple Coleslaw was colorful and eye catching, plus tasted very refreshing too!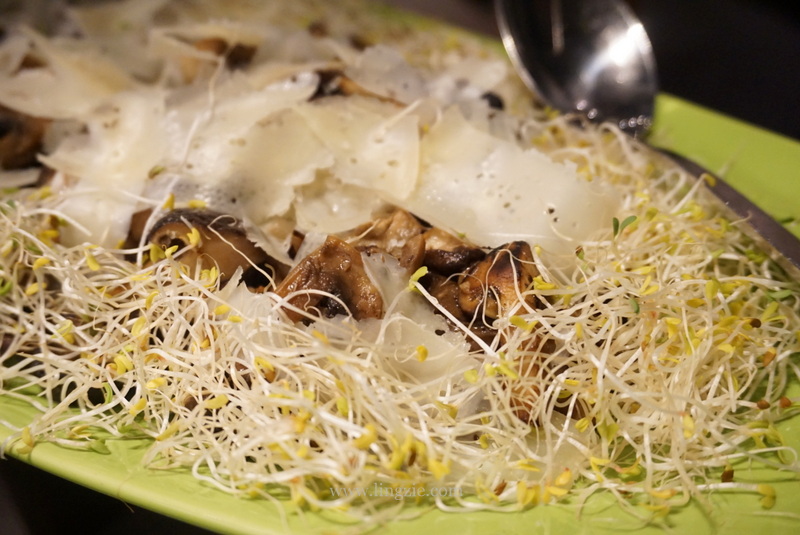 Another interesting appetizer would be this Mushroom Salad. A variety of smoked mushrooms served with shredded cheese – a perfect combination.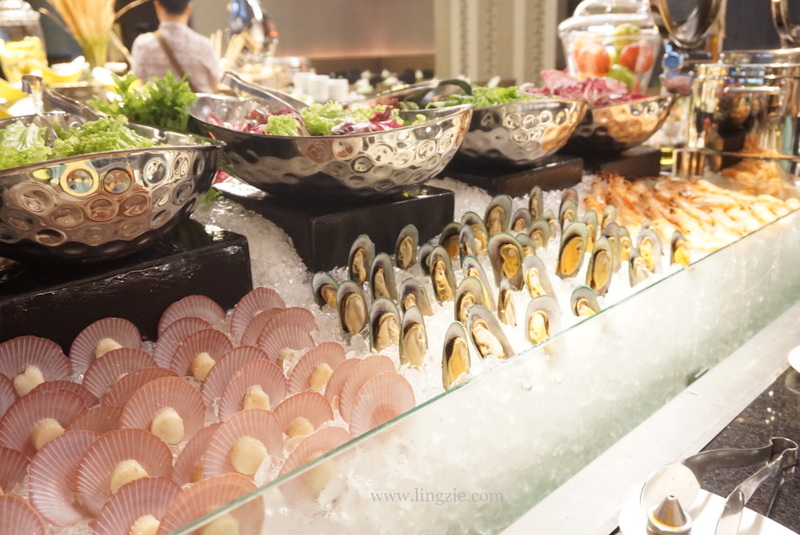 Fresh prawns, mussels and scallops on the ice & salad greens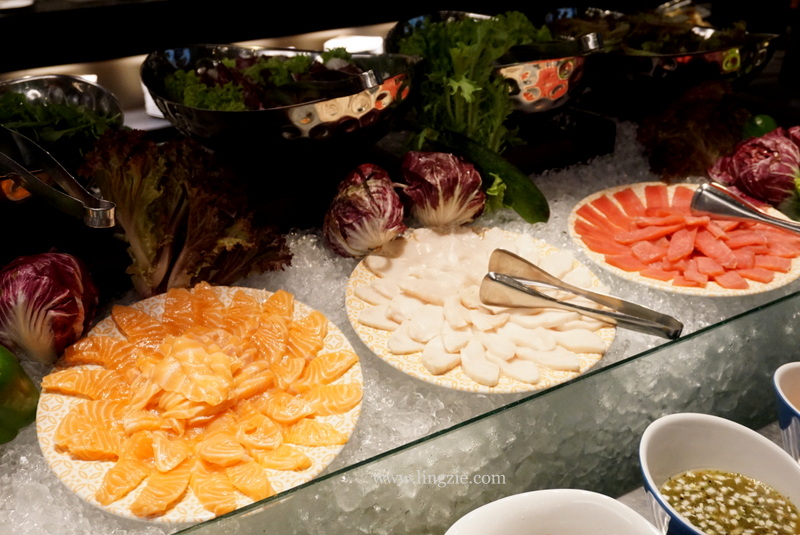 Sashimi platters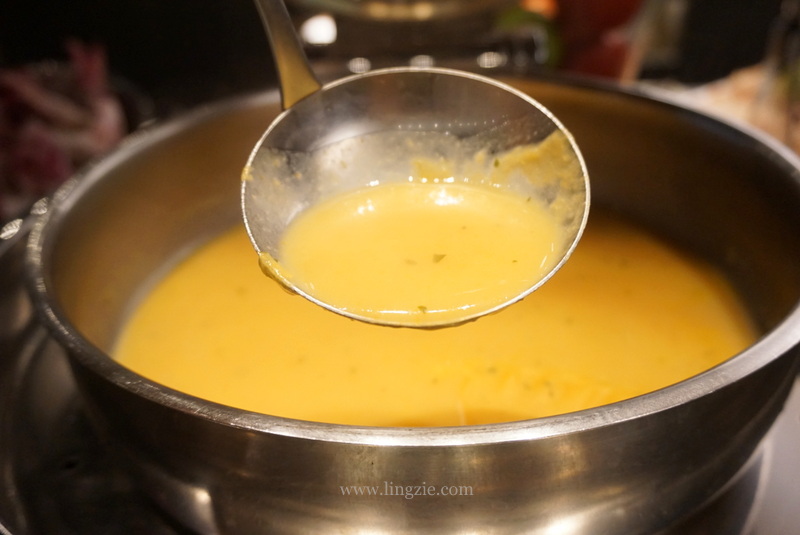 Carrot Soup
Onto the mains, there is a good variety of dishes to please the most diverse of palates. We particularly enjoyed the Beef Osso Buco which had robust flavours and tender chunks of meat. Meanwhile, the Beef with Capsicum may look rather ordinary but was utterly delicious. The slices of beef were very tender while the capsicums still retained its crunch, giving the dish a variety of textures. Meanwhile the Oyster Au Gratin was also a crowd pleaser.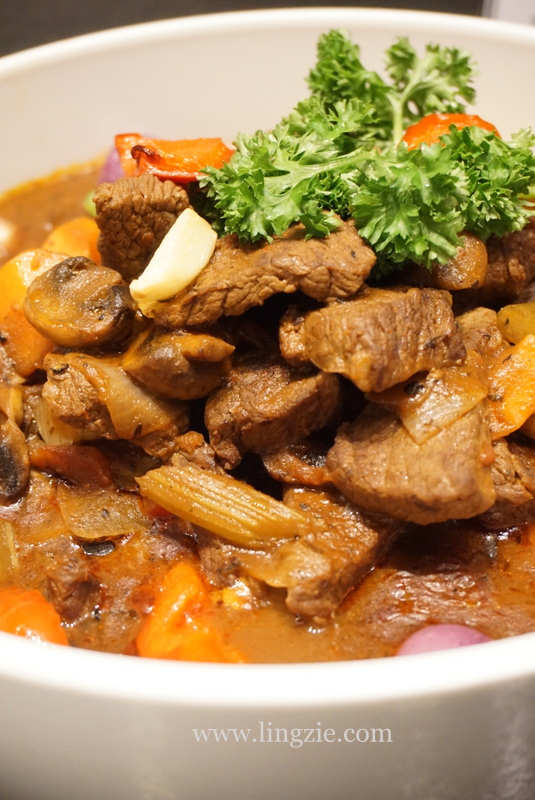 Beef Osso Buco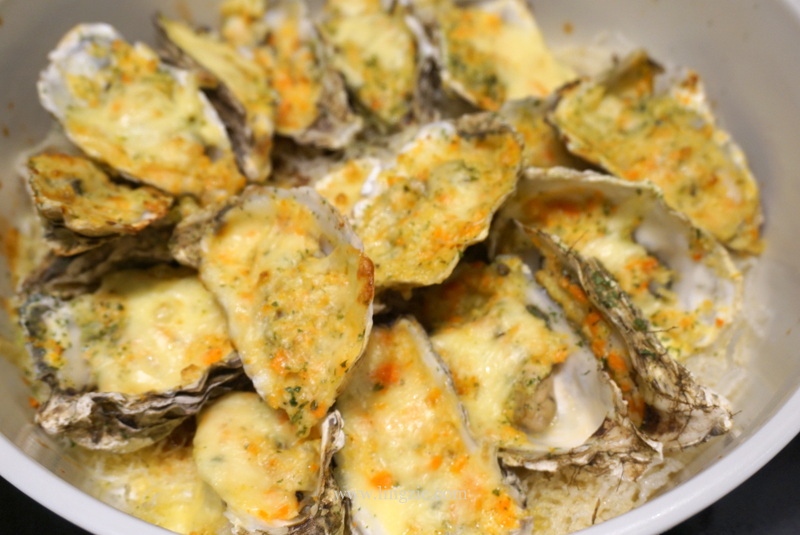 Oyster Au Gratin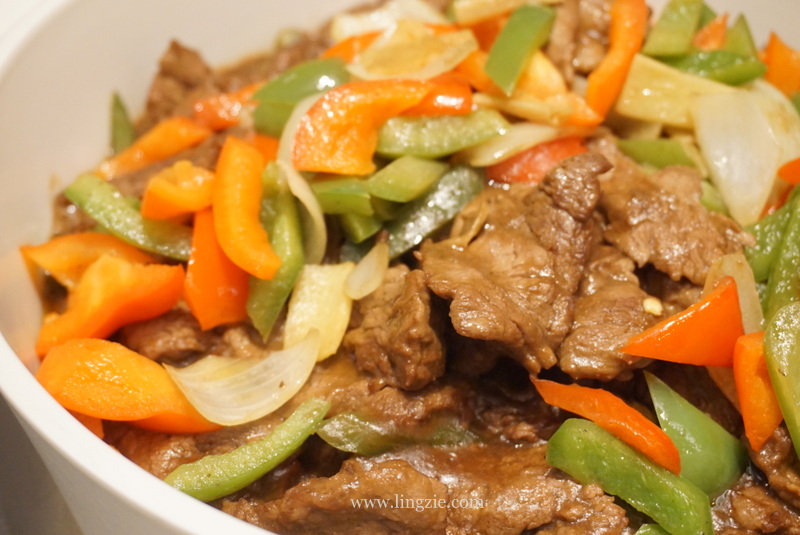 Beef with Capsicum
Turkey Gratin with Lemon Mayo was a pleasant festive twist. Surprisingly the turkey meat still retained much of its moisture and was not overly dry as I would have thought.
I also enjoyed the Grilled fish with salsa sauce. The fresh salsa was tangy and delightful. I'm happy to note that the mains had a variety of healthier options such as this dish.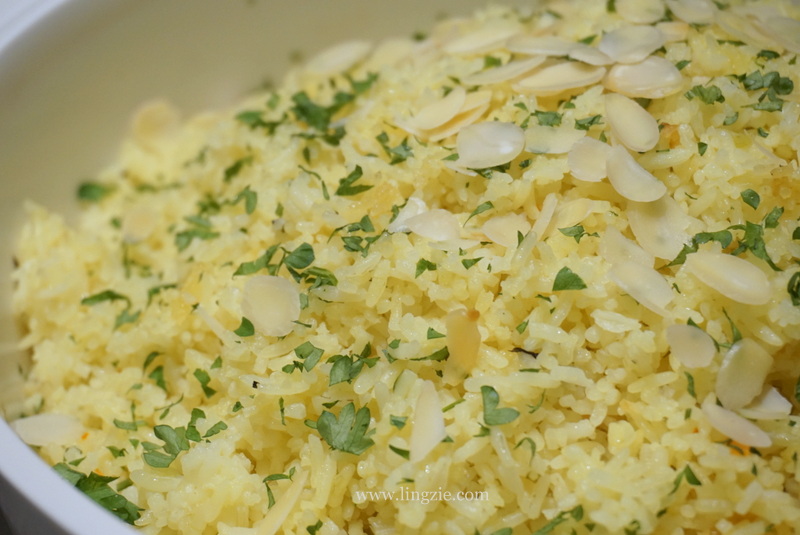 Almond Butter Rice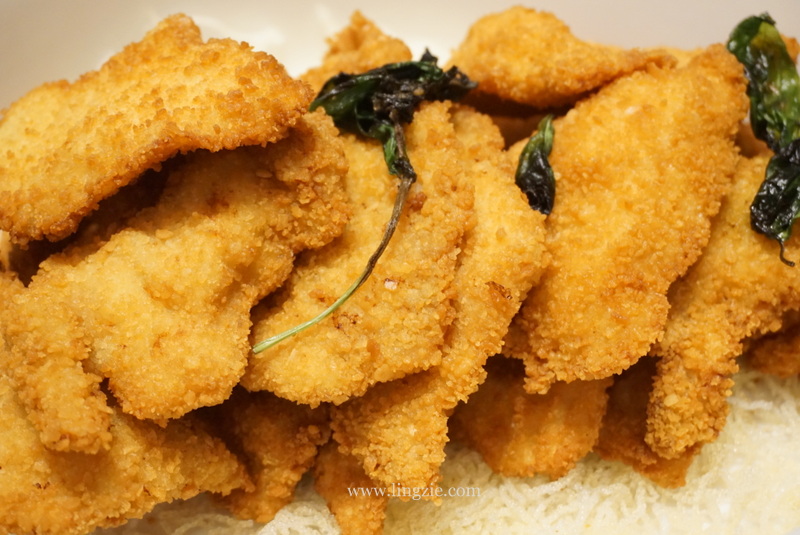 Turkey Schnitzel with Lemon Mayo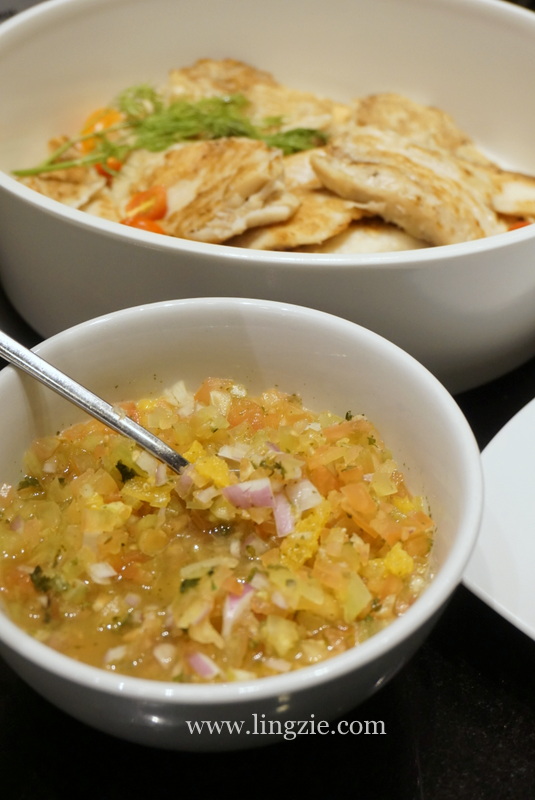 Grilled fish with Salsa Sauce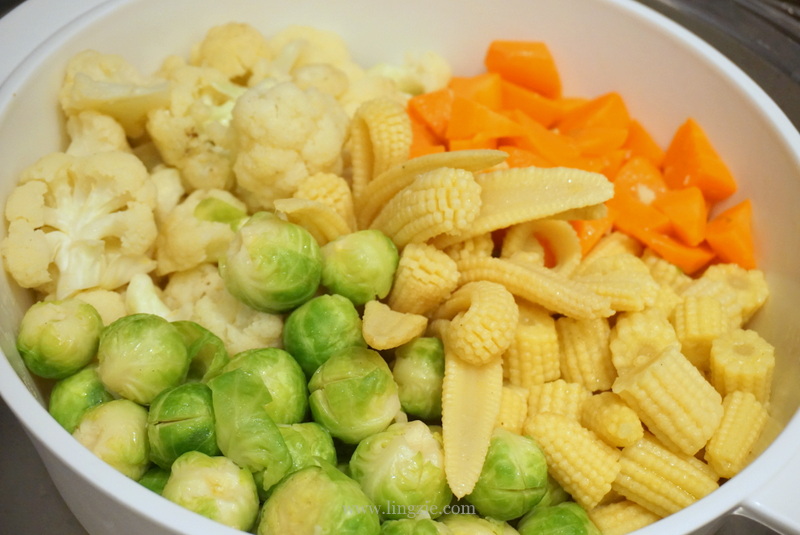 Sauteed vegetables with Brussels Sprouts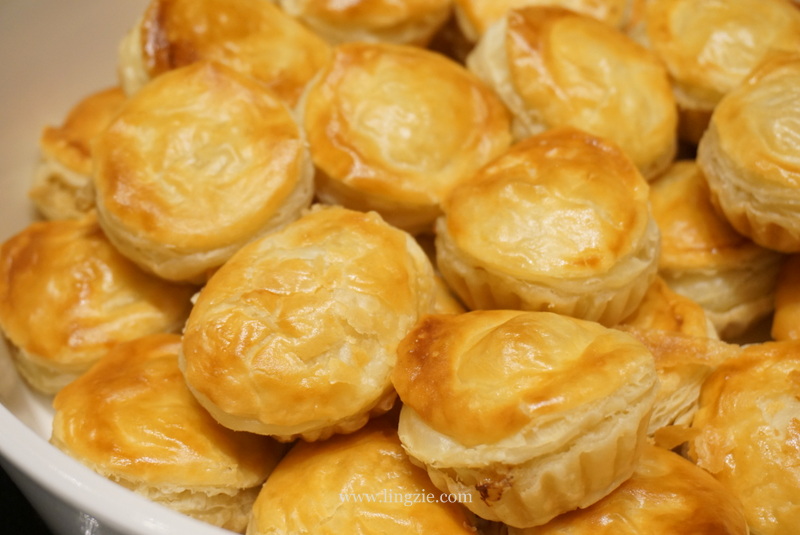 Chicken & Mushroom Pie
One of the highlights of the buffet is the new BBQ grill at Taste Cafe using Lava Stones specially imported all the way from Indonesia. Succulent meats and seafood are available to grill on the spot by the chefs. The lava stones impart a unique smokey flavour to the meats & seafood.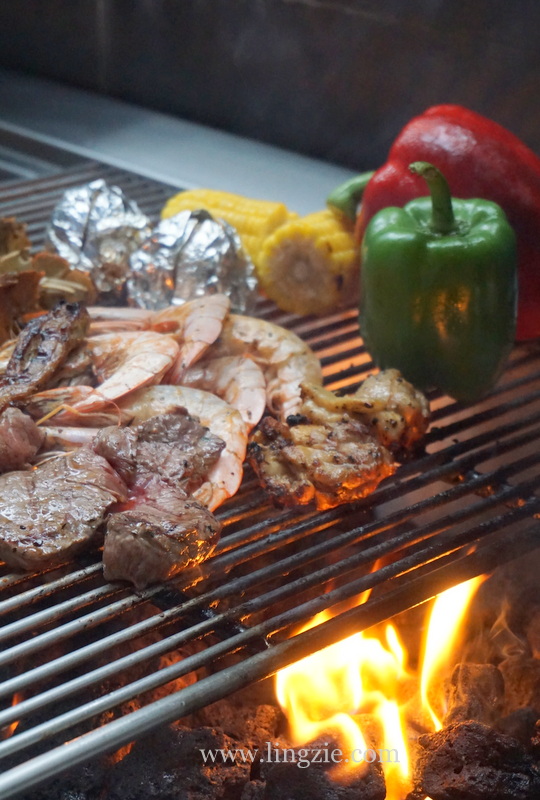 BBQ Grill using specially imported Lava Stones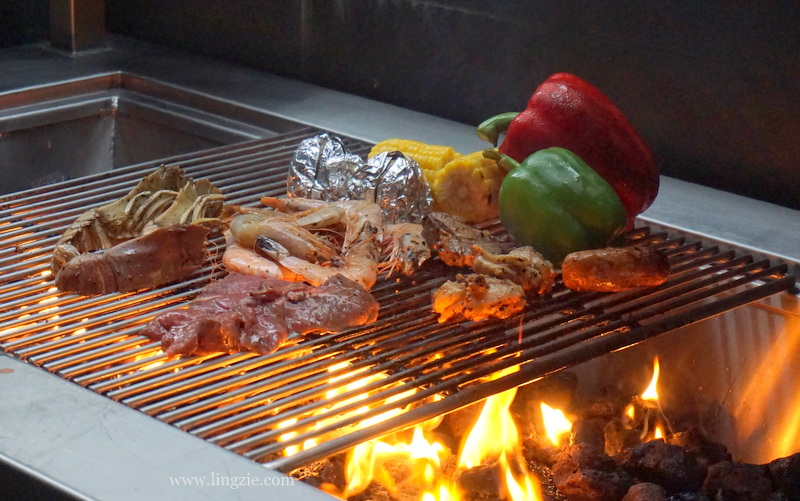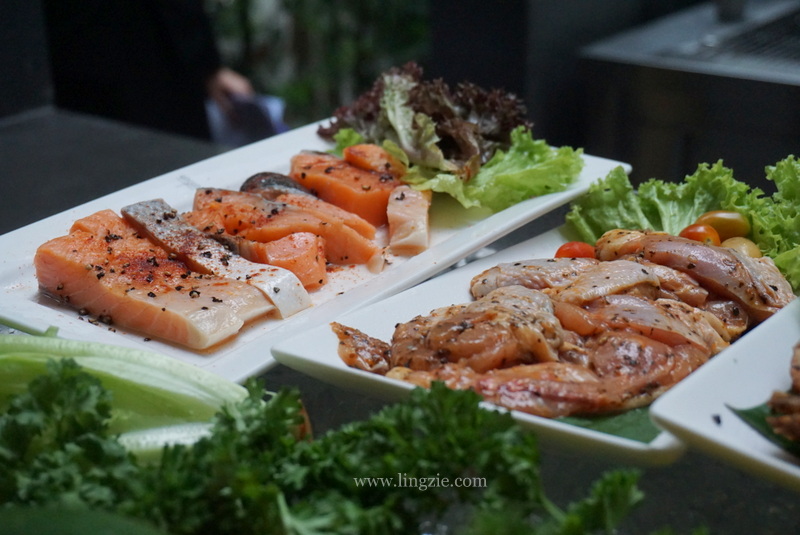 Variety of seafood and meats for the grill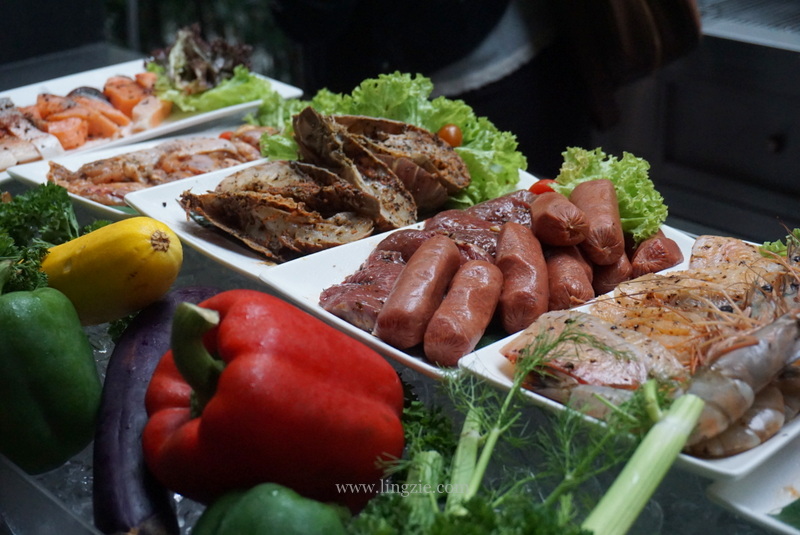 At the carving station, we indulged in Roasted Prime Beef and Roast chicken. Quesadillas and pizzas were also available.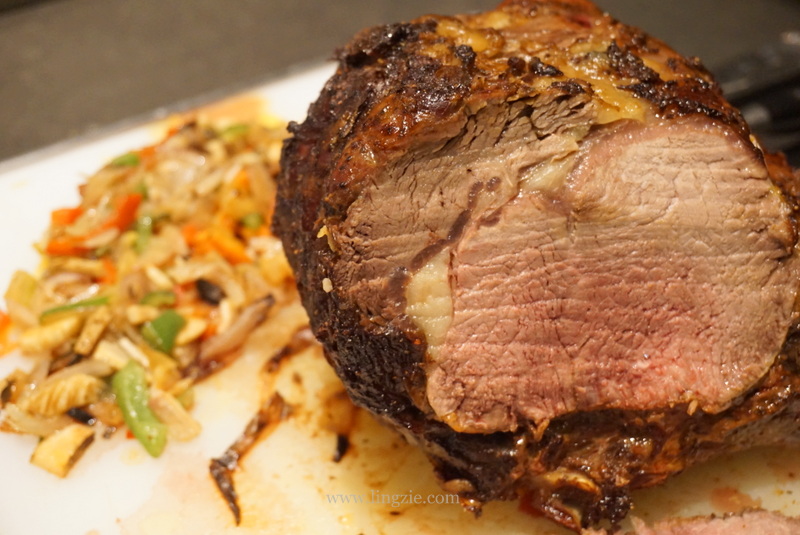 Roasted Prime Beef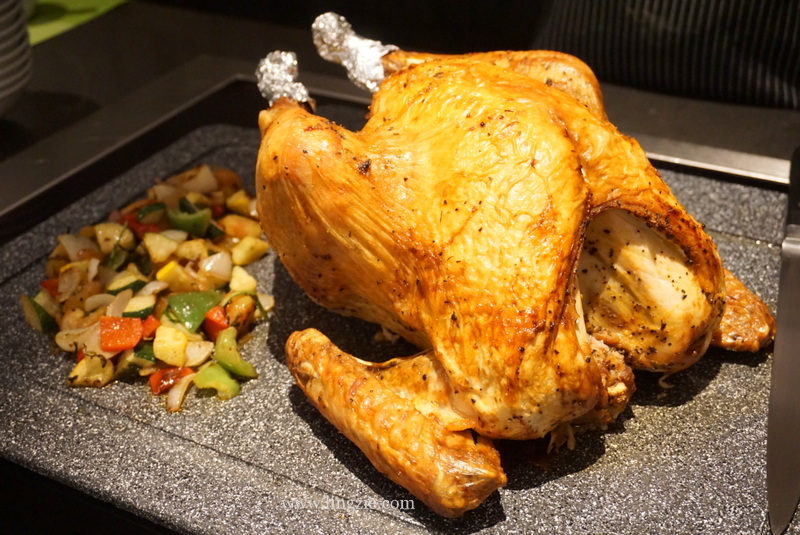 Roast Chicken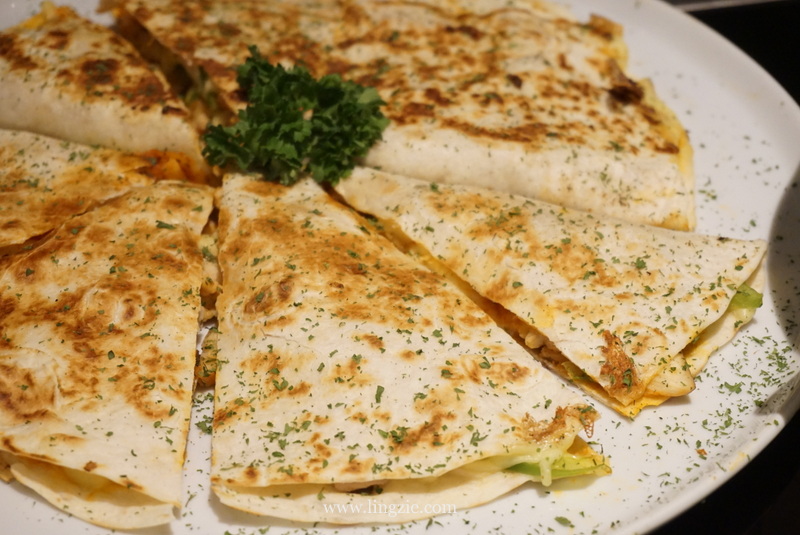 Quesadillas
Diners will be spoilt for choice once again at the dessert spread. Yule Log cakes, christollen, pumpkin pie, chocolate pralines, christmas cookies and more! Oh how I wish for more stomach space! hehe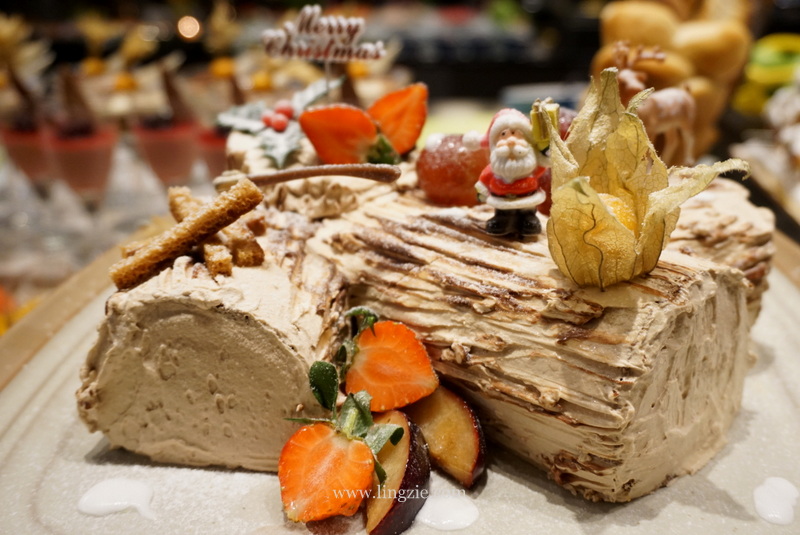 Yule Log Cake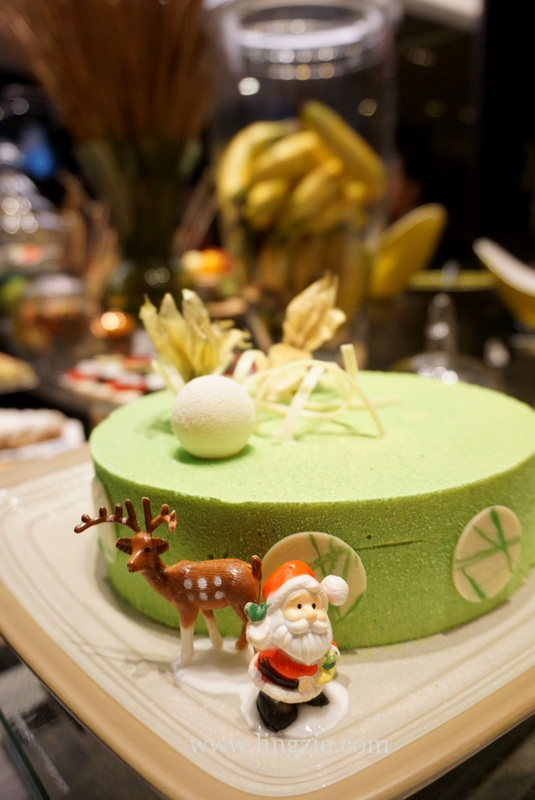 Pistachio Mango Mousse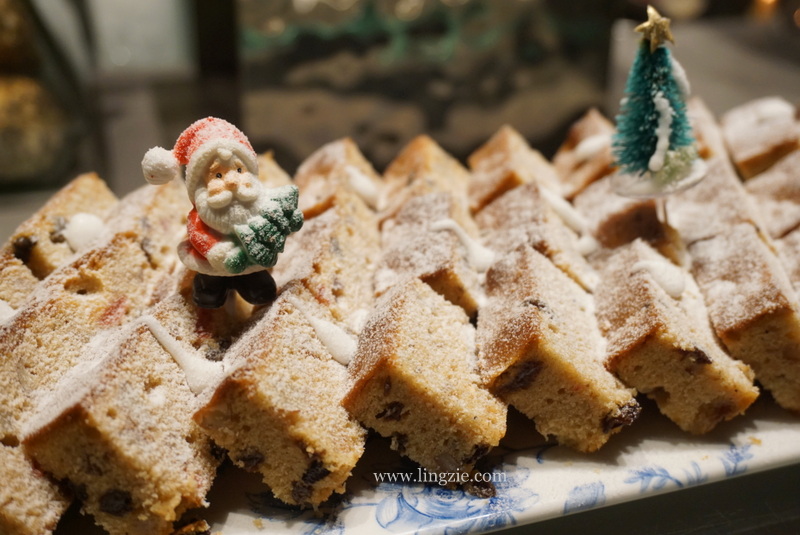 Christmas Fruit Cake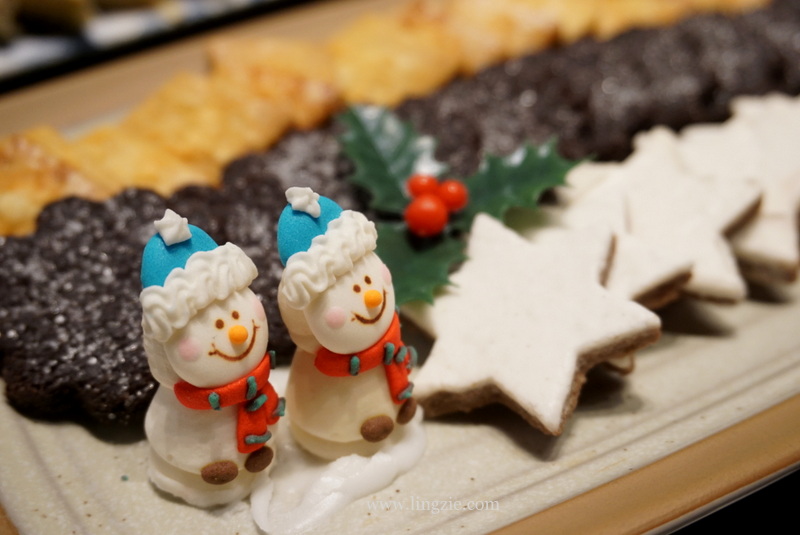 Christmas Cookies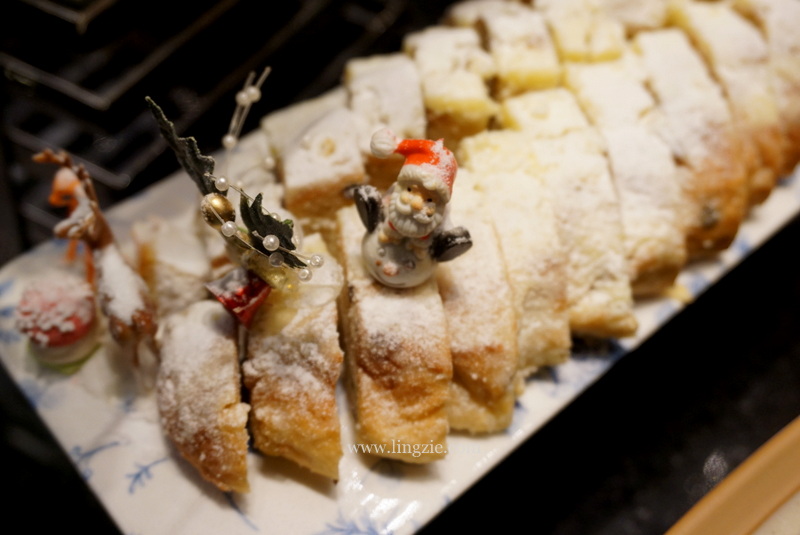 Christstollen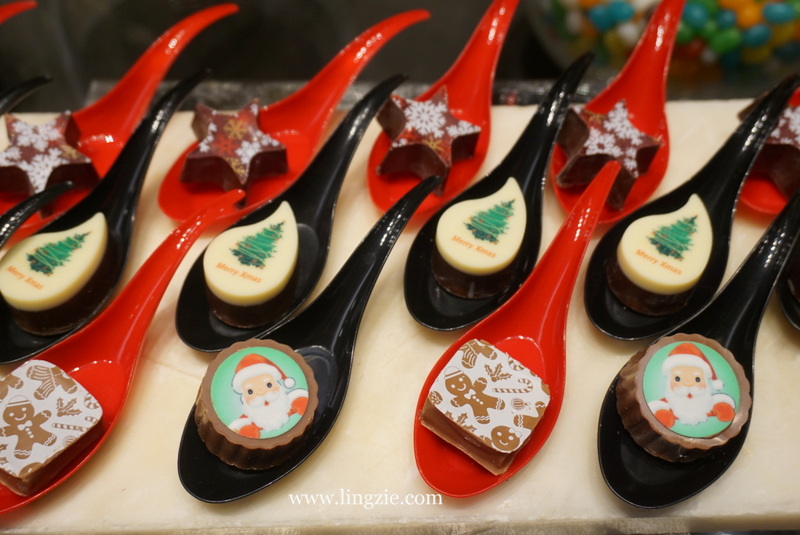 Chocolate pralines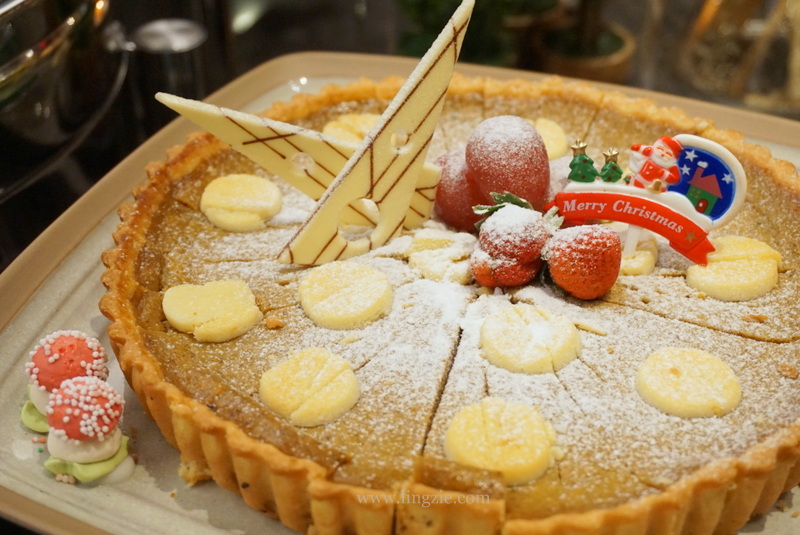 Christmas Pudding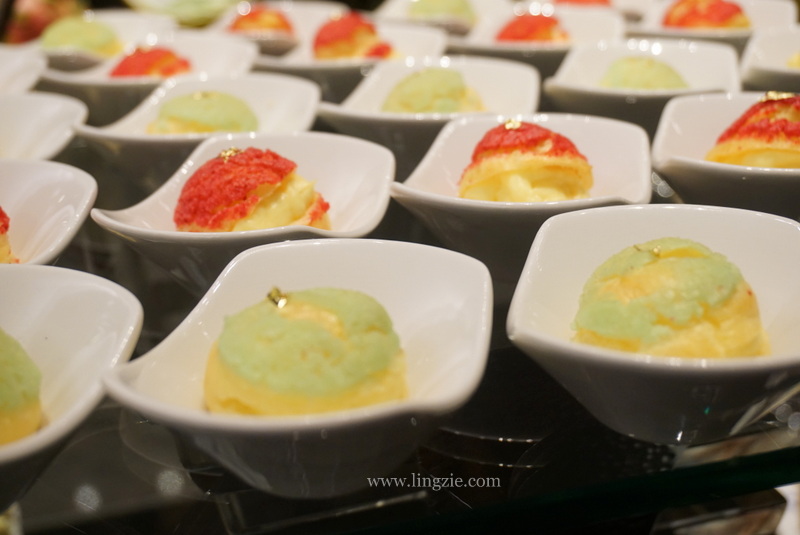 Crispy Cream Puff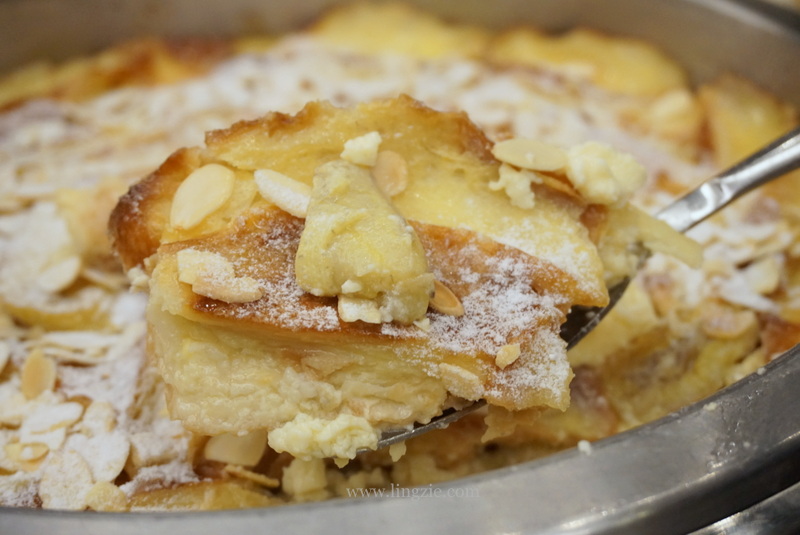 Bread & Banana Pudding with Vanilla Sauce (my favourite!)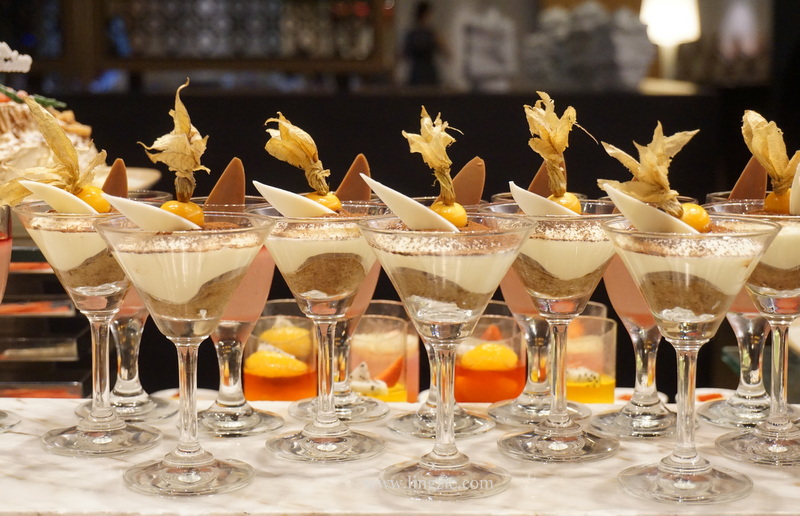 Tiramisu (wickedly good too!)
Christmas Eve Dinner (24th December)
6.30pm-10.30pm
RM148 (Adult), RM74 (child), RM84 (senior citizen)
* Free glass of Gluehwein
Christmas Day Sparkling Brunch (25th December)
12pm-3pm
RM138 (Adult), RM69 (child), RM79 (Senior Citizen)
*Free glass of sparkling wine
Christmas Day Dinner (25th December)
7pm-11pm
RM168 (Adult), RM84 (child), RM94 (Senior citizen)
New Year's Eve Dinner (31st December)
7pm-11pm
RM168 (Adult), RM84 (child), RM94 (Senior citizen)
*Free glass of sparkling wine
New Year's Day Brunch (1st January)
12pm-3pm
RM138 (Adult), RM69 (child), RM79 (Senior Citizen)
*Free glass of sparkling wine
*ALL PRICES ARE INCLUSIVE OF 6% GST
For reservations, contact G Hotel Gurney 04-238 0000, or
G Hotel Kelawai 04-219 0000