Meat lover's rejoice! For Eastern & Oriental Hotel's Farquhar's Bar has recently launched their Sunday Roast promotion. Sundays are a great day for family and friends to gather over a meal, and Farquhar's Bar brings a touch of traditional English Sunday Roast to the sunny island of Penang.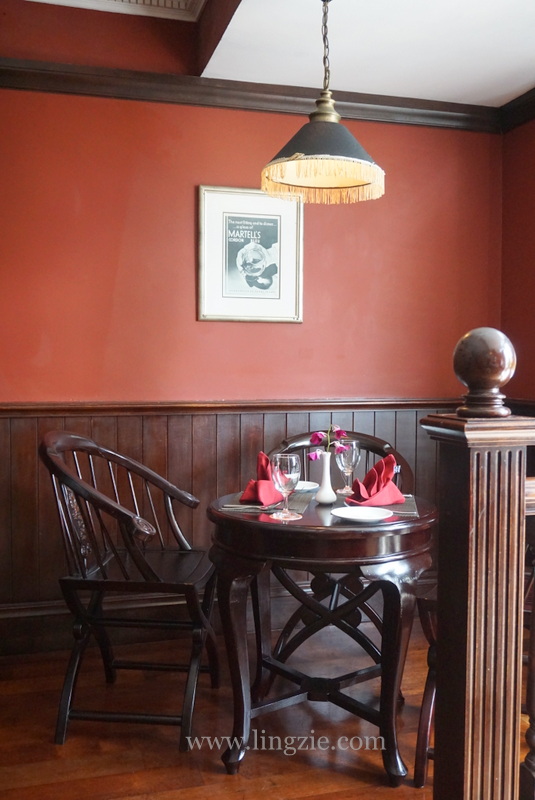 Interior of Farquhar's Bar – stately & masculine
Sunday Roast at Farquhar's Bar features 3 different roasts – Side of Beef, Lamb Shoulder and Chicken Breast.
The best part? It's ALL YOU CAN EAT for RM68nett! So indulge away…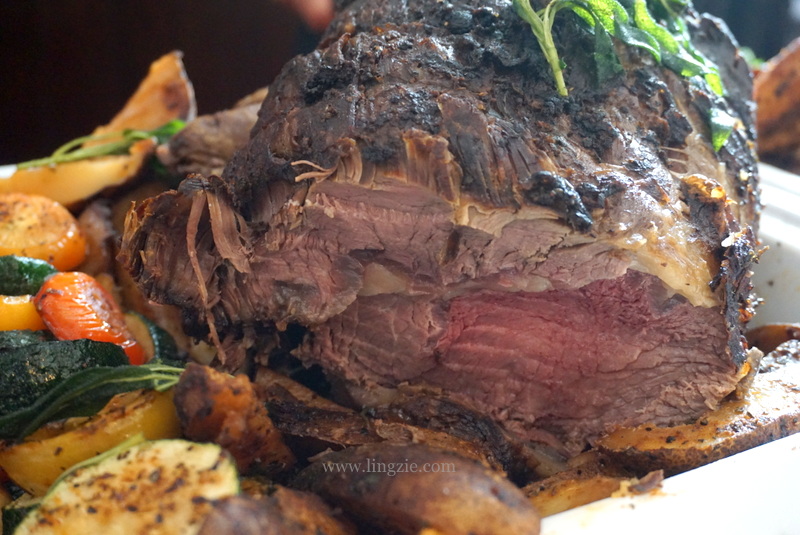 Roast Side of Beef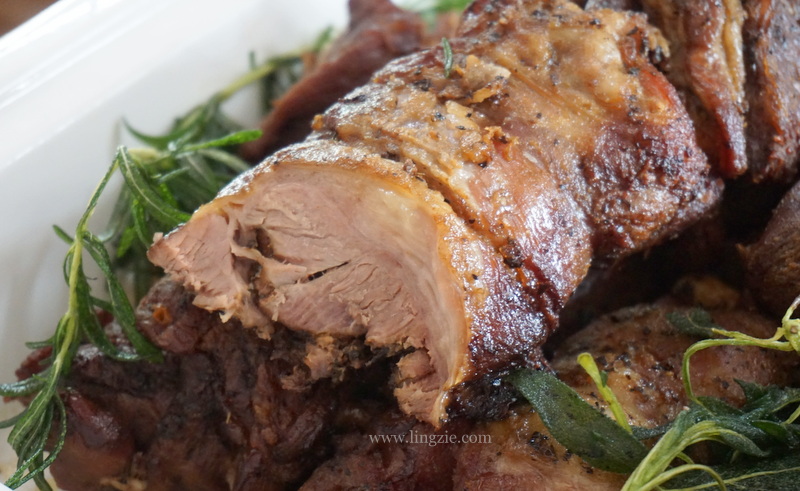 Slow Cooked Lamb Shoulder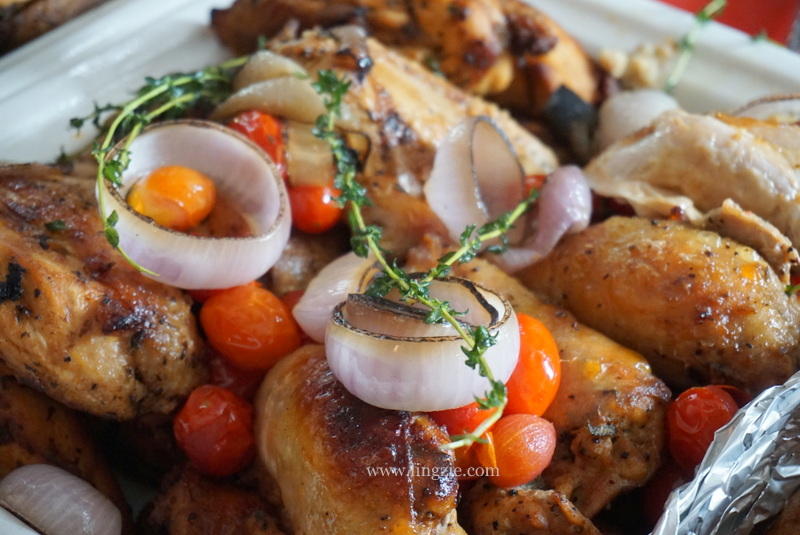 Roasted Chicken Breast
I particularly enjoyed the Lamb Shoulder which was moist, tender with a bit of crispy edges. The chicken breast with sage & onion stuffing were surprisingly juicy too. Meanwhile, I preferred the roast beef with a touch of Dijon Mustard and Horseradish sauce.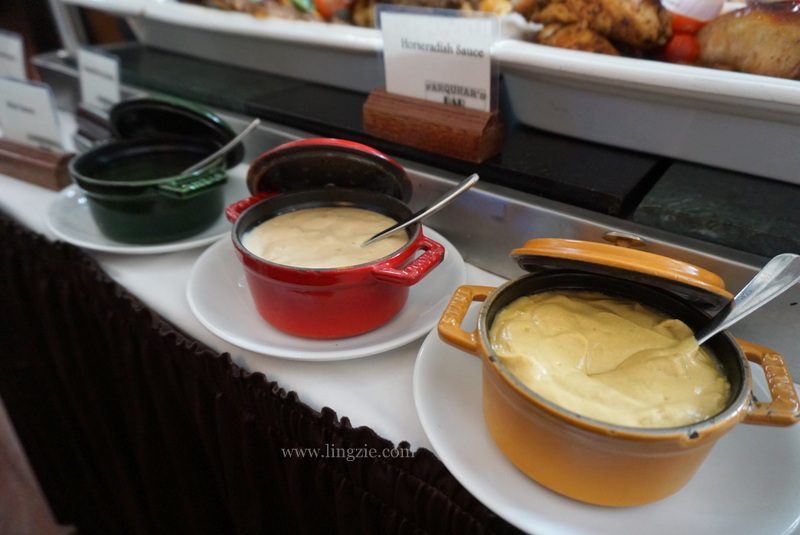 If you'd rather not dive into all that roast meat, there's Soup, bread and salads to kick start your meal…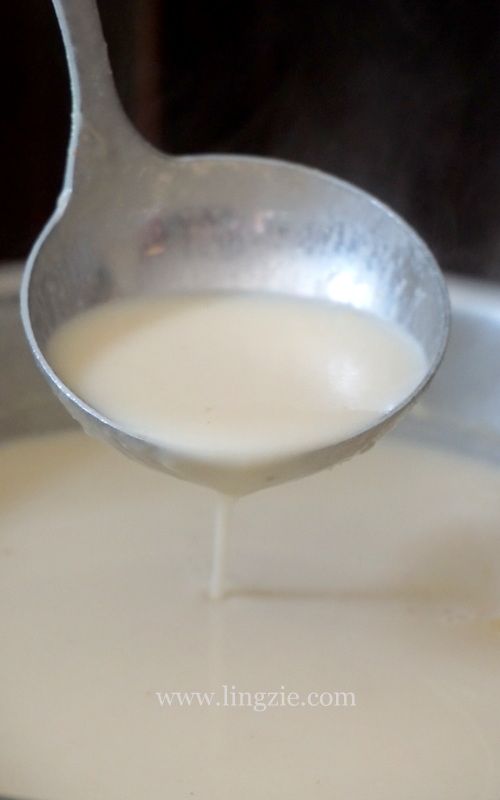 Soup of the Day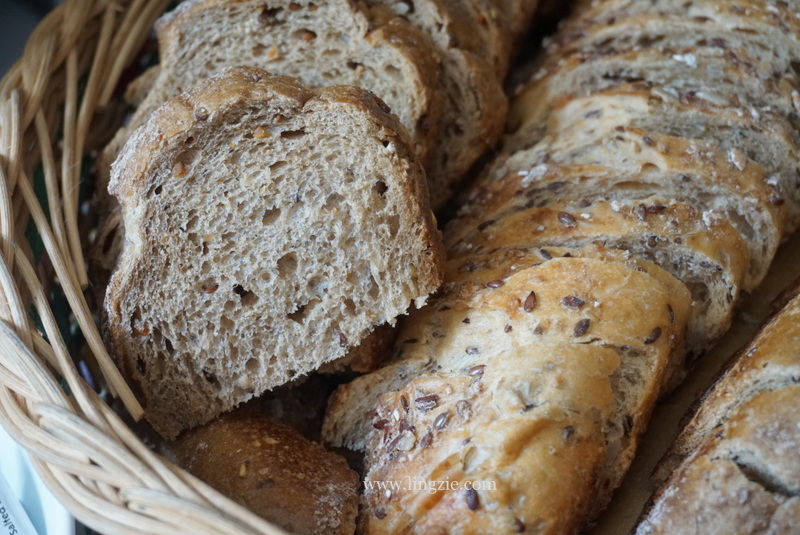 Bread Basket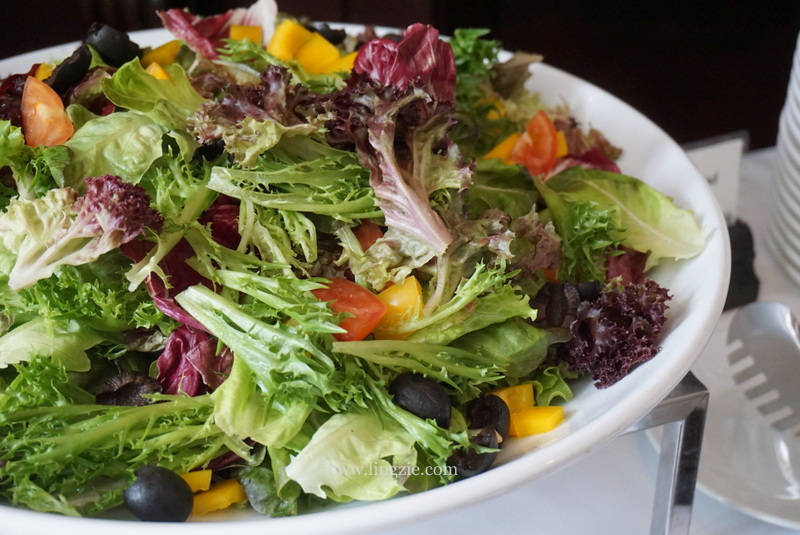 Fresh Salad Greens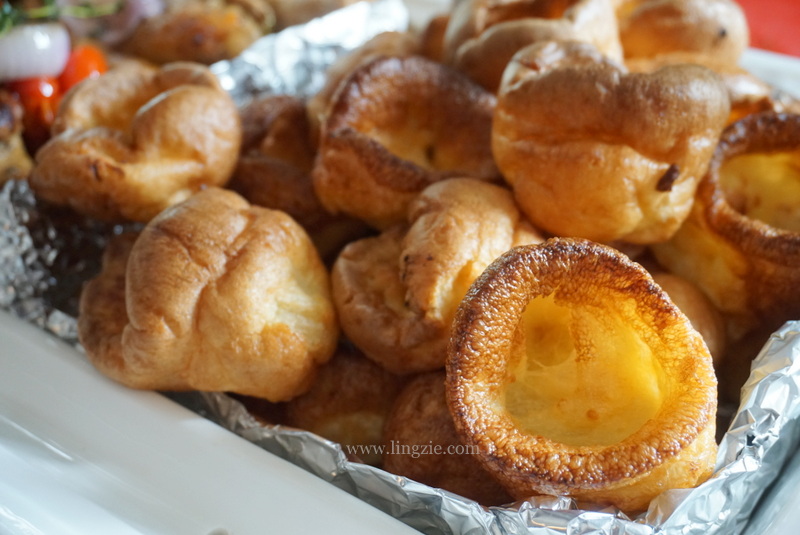 Yorkshire Pudding (with Onion gravy)
I was particularly excited to try the Yorkshire pudding – they sounded particularly fancy in my old Enid Blyton books and I used to imagine how they'd taste. All I knew from reading said books was that a Sunday Roast is not complete without Yorkshire pudding.
While these puddings were crispy on the outside, I found it tasted rather dry and desperately needed the onion gravy. I'm not too sure how traditional ones are supposed to taste, but these kinda remind me of choux pastry or cream puff shells.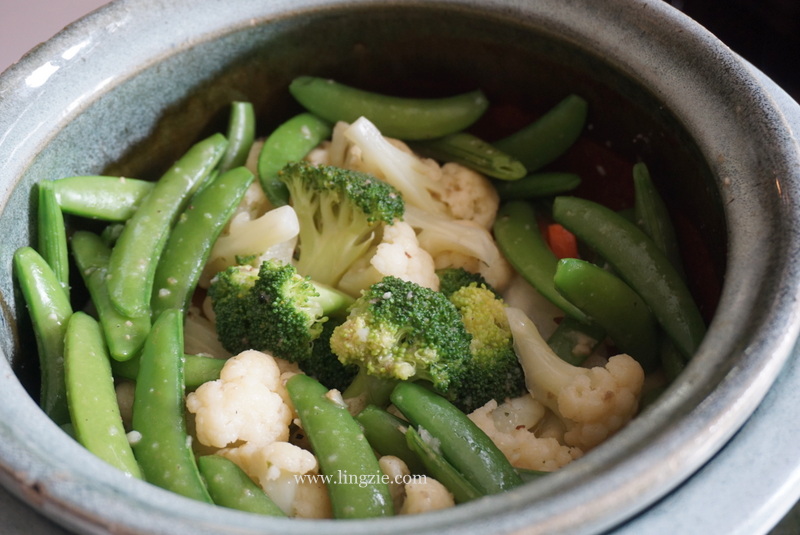 Green Seasonal Vegetables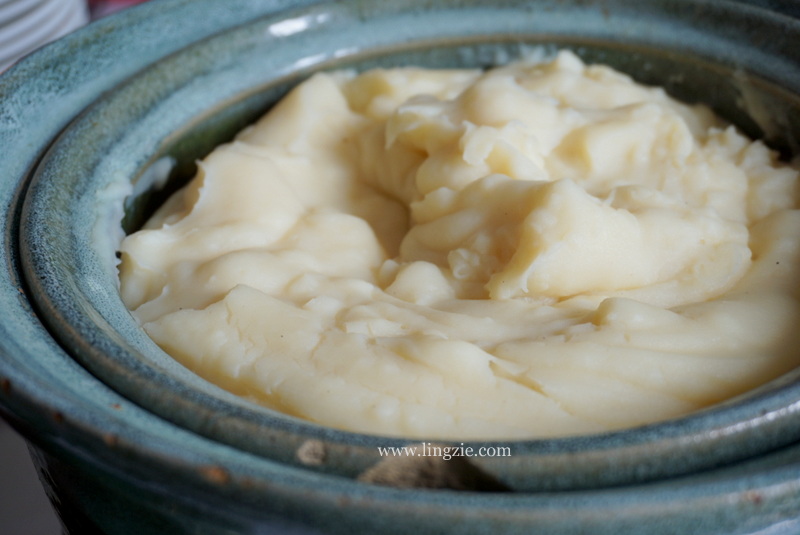 Mashed Potatoes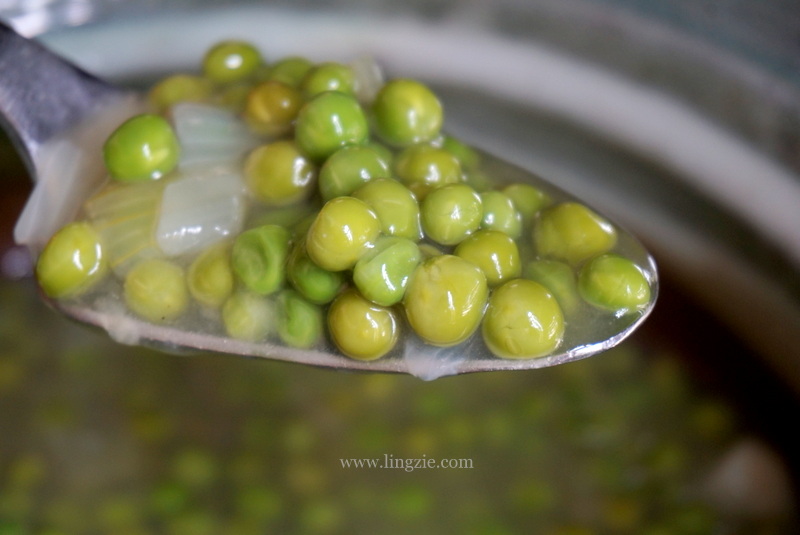 Green Peas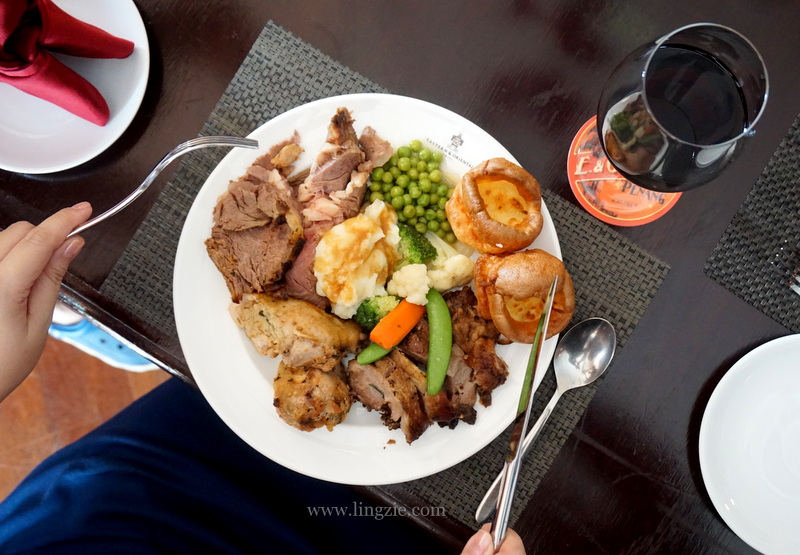 My Sunday Roast platter! 🙂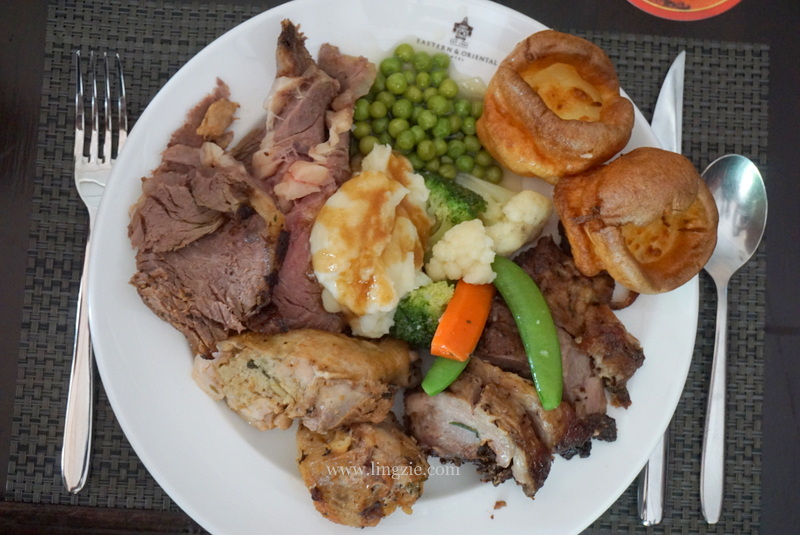 And… let's not forget dessert!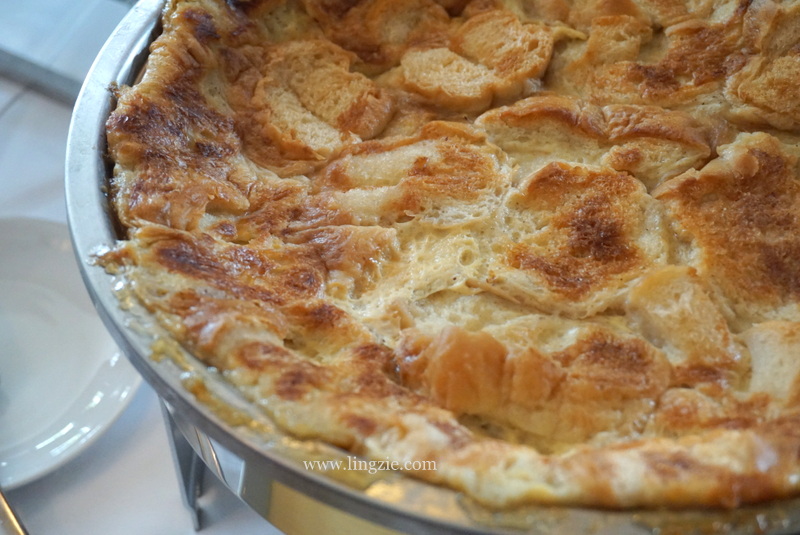 Bread Pudding
I love a warm, sweet bread pudding drenched in vanilla sauce! This version checks all the boxes (crispy tops, warm goeey center, thick creamy vanilla sauce) and it's a good thing I always have a special reserved space in my stomach for dessert.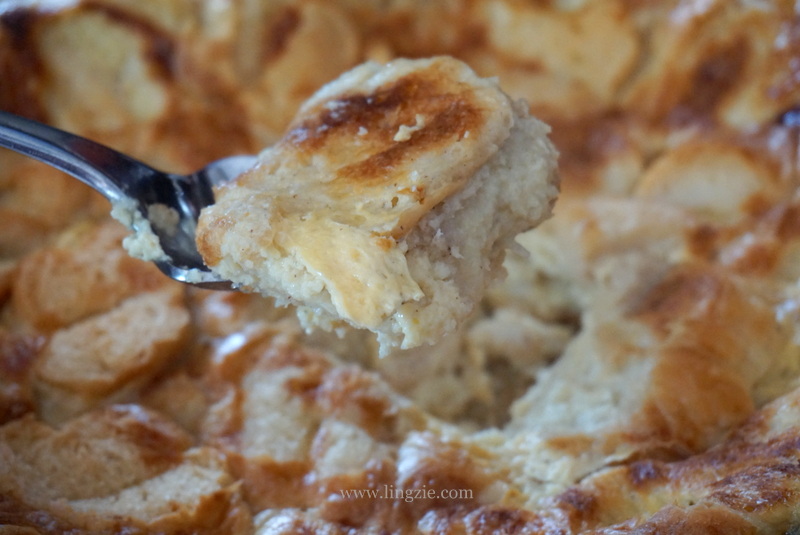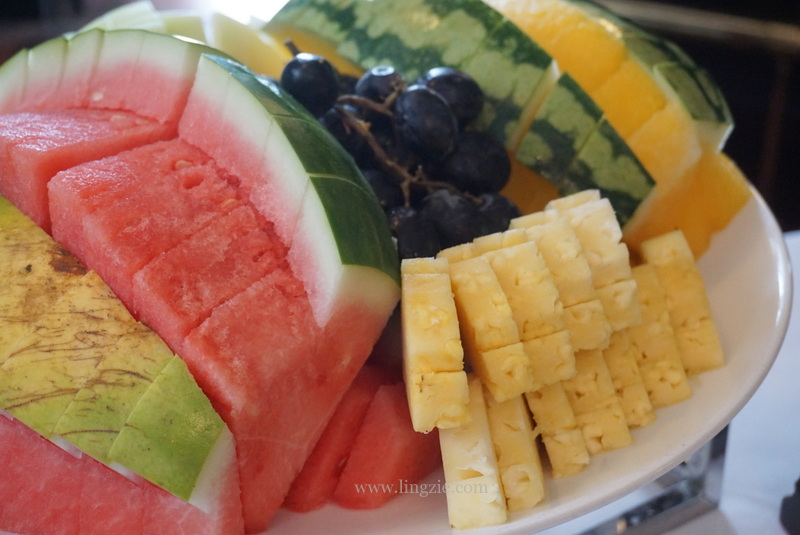 Seasonal fruits for those who prefer a lighter dessert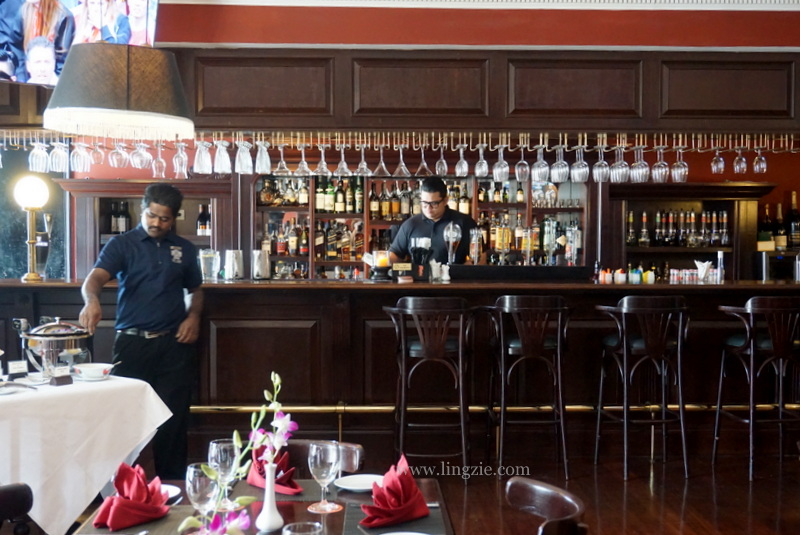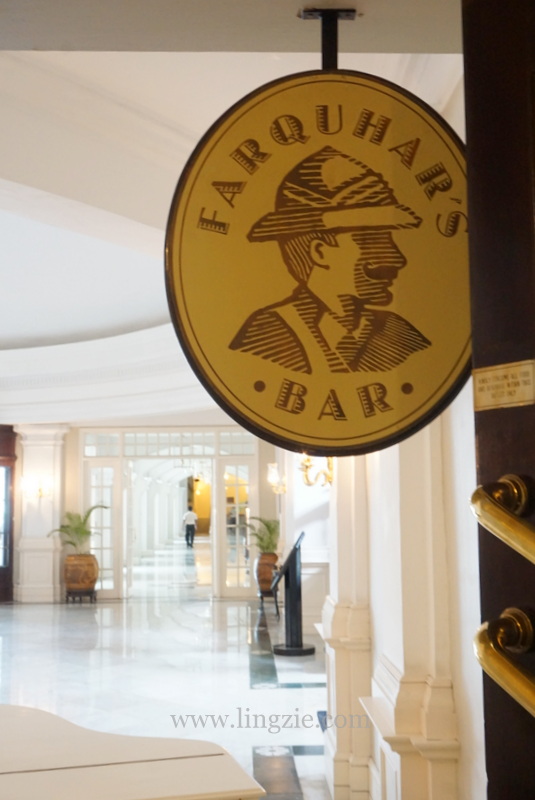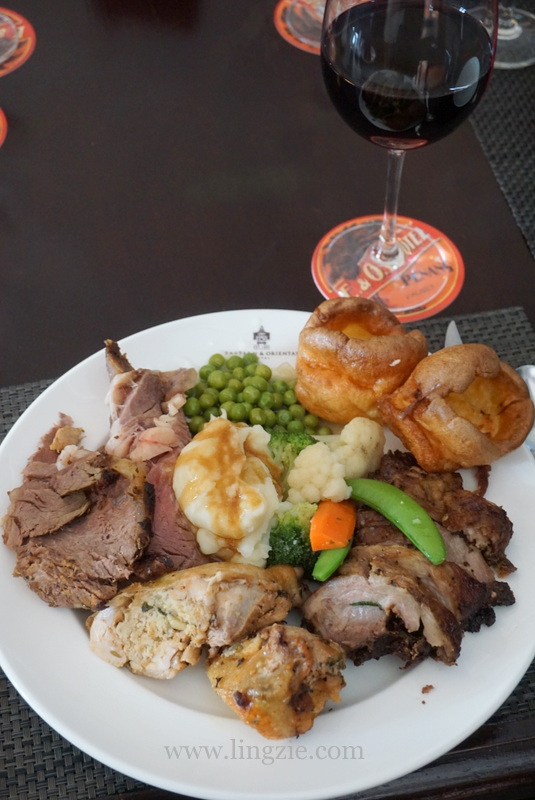 Sunday Roast @ Farquhar's Bar (Heritage Wing)
ALL YOU CAN EAT at RM68NETT per pax
Every Sunday, 12pm-4pm
Eastern & Oriental Hotel
10 Lebuh Farquhar
10200 Penang
TEL: 04-222 2000 Ext 3177
*Many thanks to E&O Hotel for extending this invitation