Kampachi at Hotel Equatorial Penang is one of the more established Japanese restaurants on the island. Famed for its weekend Japanese buffet lunch, we head back to Kampachi this time to savour their Omakase menu instead.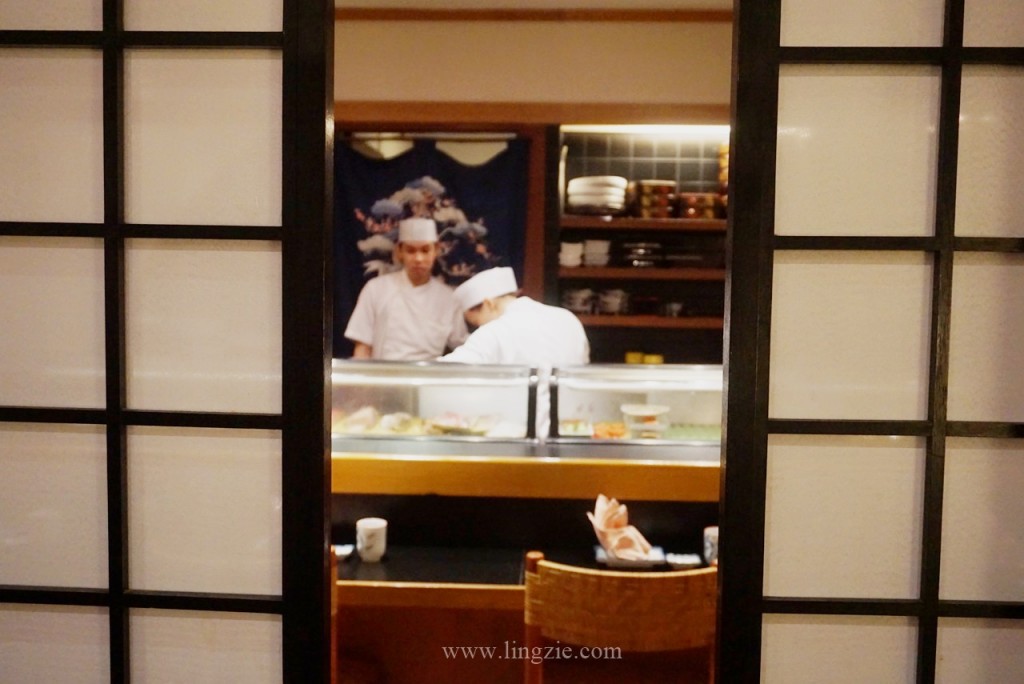 An Omakase menu basically means Chef's menu where diners hand over their meal to the capable hands of the chef, entrusting them to use to freshest available ingredients at that time and making those ingredients shine.
Kampachi's 7 Course Omakase menu, specially designed by Executive Sous Chef – Chef Tamaru, follows an autumnal theme with ingredients that are air flown from Japan. The menu showcases the freshness of the ingredients and allows diners to savour them in their purest form.
The Omakase menu is priced at RM250nett per person or RM360 nett per person (with Sake pairing) Advance booking (at least 4 days notice) is required for this special Omakase menu.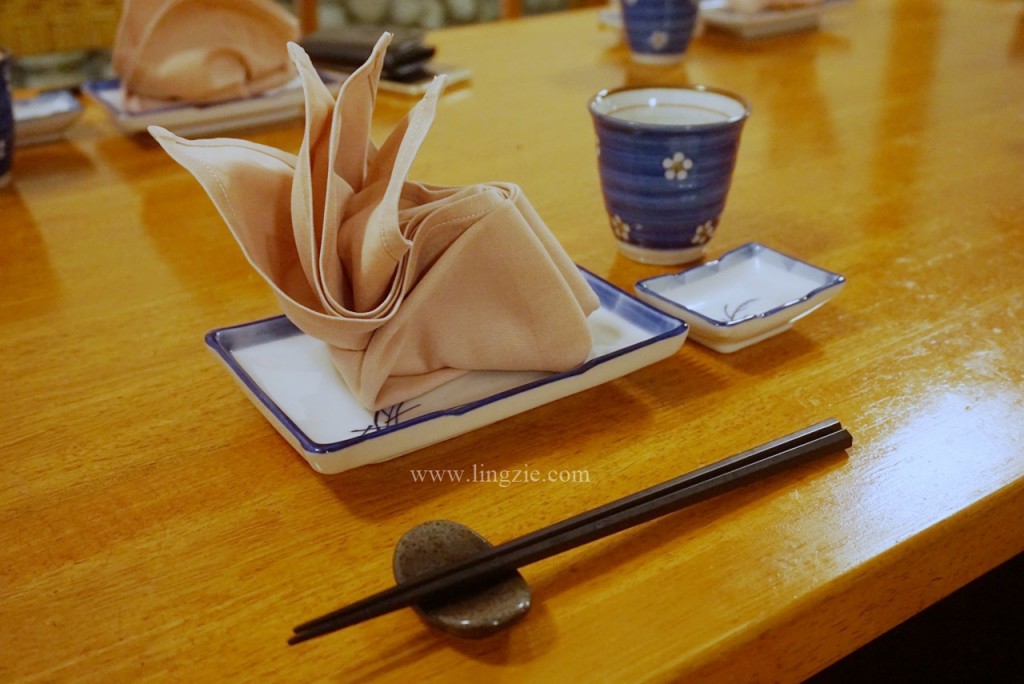 Let's kick start our Omakase meal at Kampachi…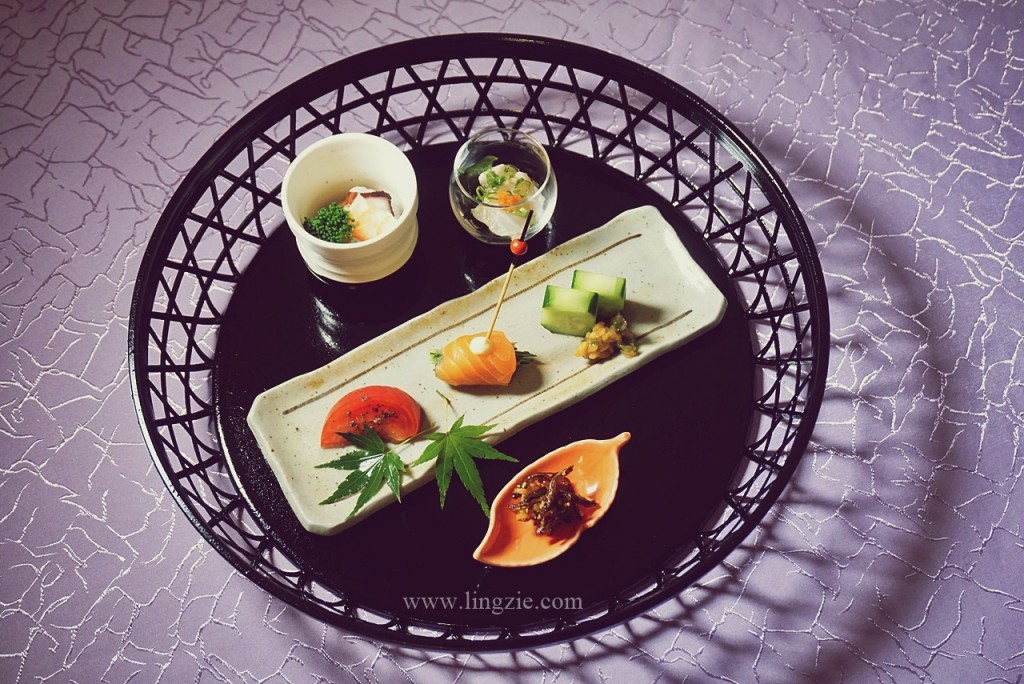 1st Course –  'Kaiseki' Appetizer 
Kaiseki means sophisticated cuisine with an emphasis of artful presentation and fresh quality ingredients. Hence it was a delight to be presented with this appetizer. It consisted of various small bites including Kurimi Chestnut with Sesame & small fish, Japanese imported Amera Tomato (famed for its sweetness that is akin to apples), Salmon maki, Cucumber with barley miso, Tai Shimoguri Snapper in ponzu sauce and selection of seafood marinated with Chef special sauce.
Each small bite was delicately prepared and we could taste the sweetness of the seafood. The flavours were clean and well balanced, leaving one's palate fresh and ready for more.
Personally, I really enjoyed the cucumber with barley miso which has a slight hint of wasabi taste. Simple ingredients but lovely flavours when eaten together. The seafood (prawn & tako) marinated in chef special sauce was another favourite. The chef has kept to simple seasonings to showcase the freshness of the seafood.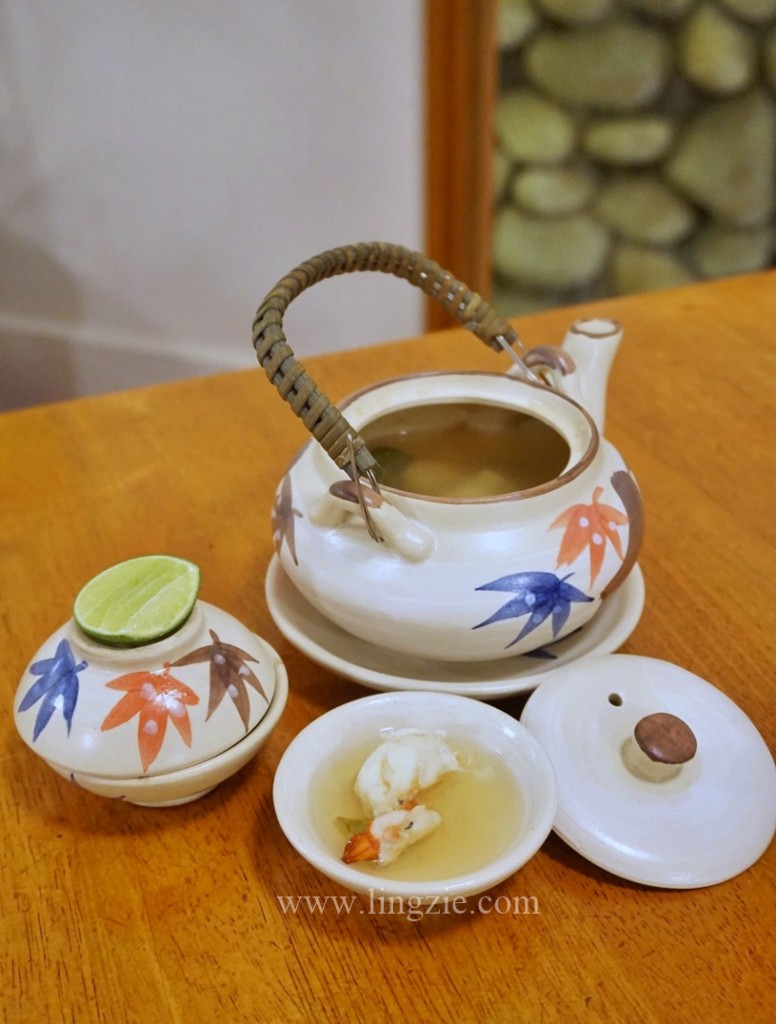 2nd Course – Osuimono (clear broth with fish)
The 2nd course came in a petite teapot. Inside the pot was a clear soup with Matsutake mushrooms which is a prized ingredient in Japan. The Chef has decided to use this mushroom in the soup as it it currently in season in Japan. This precious mushroom is steamed with seafood, hamachi fish and gingko to produce a heartwarming clear broth. No other seasonings are used in this soup, as the chef intends to highlight the ingredient's natural flavours.
A small squeeze of lime into the broth further brings out the flavours. I have not had clear broth this good and my hat's off to the chef on the preparation of this osuimono.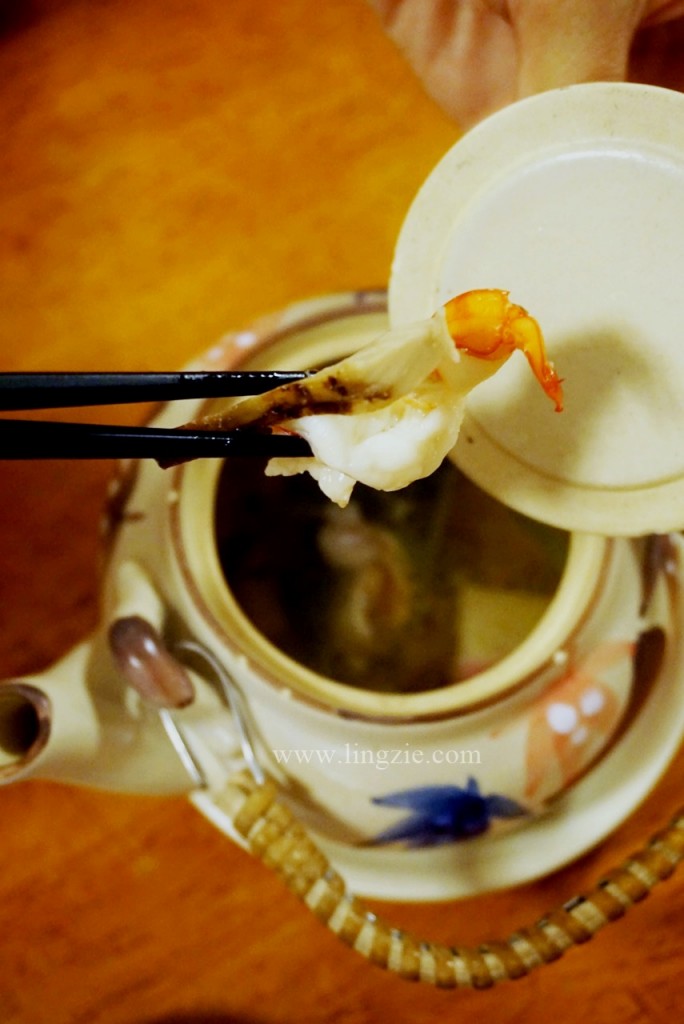 Matsutake Dobinmushi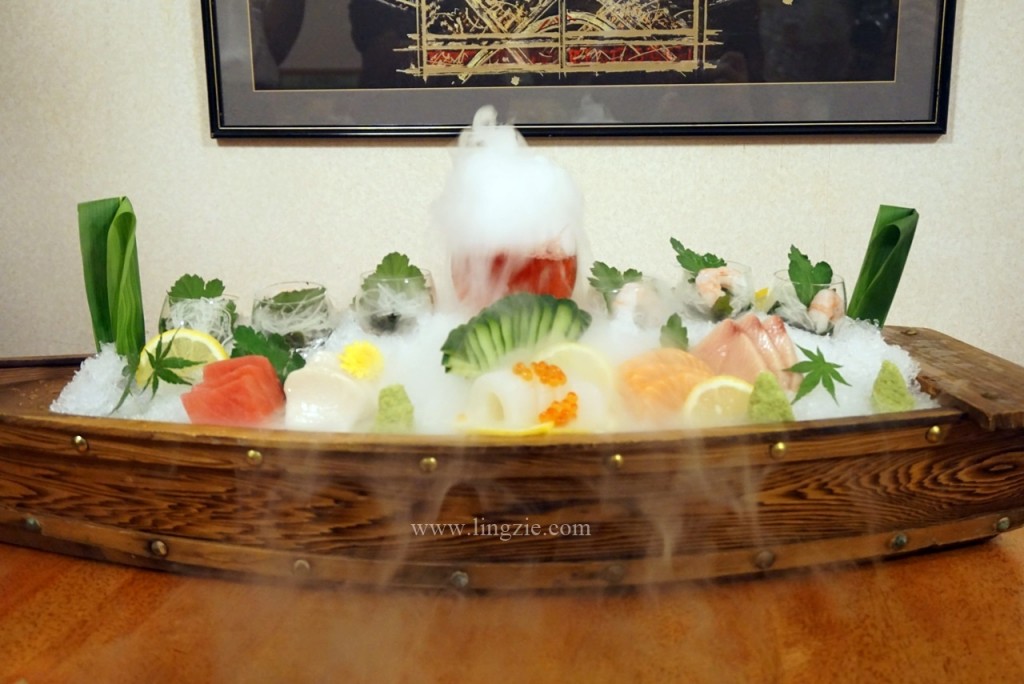 3rd Course – Sashimi platter 
The sashimi platter highlights a pleathora of fresh cuts including butterfish, squid, salmon, tuna with freshly ground wasabi.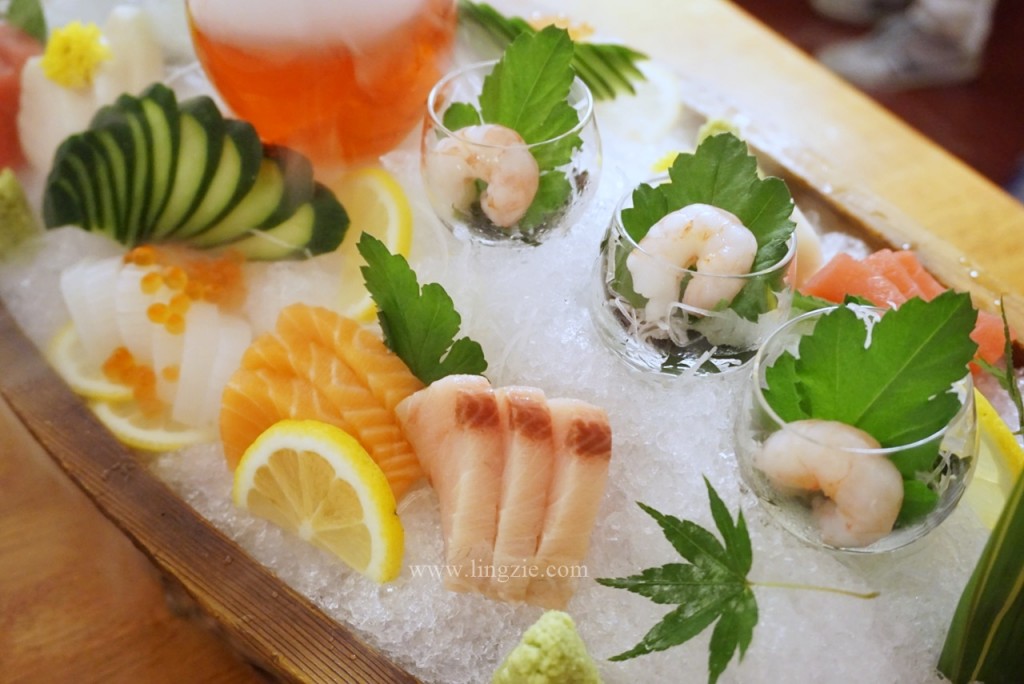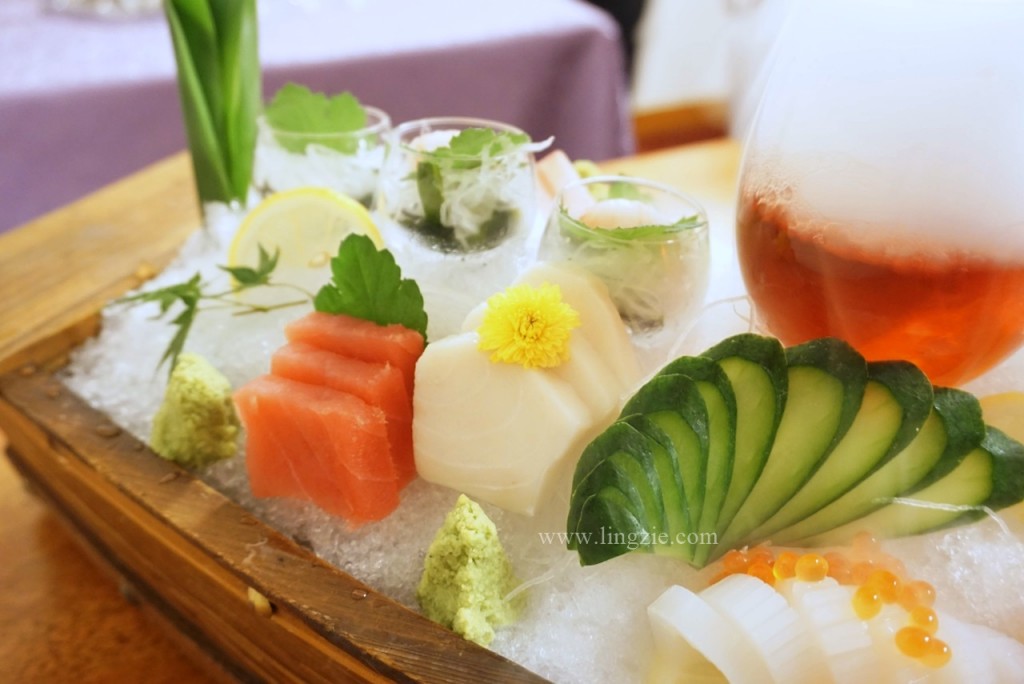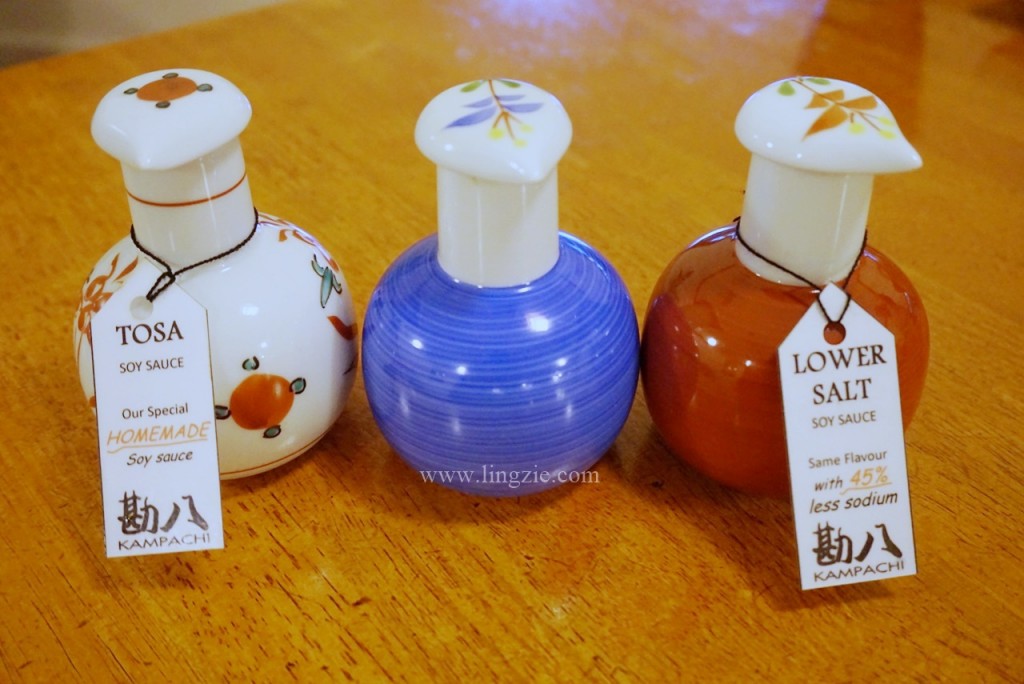 Choice of soy sauce available for sashimi & sushi
The recommended one would be the Tosa soy sauce which is Kampachi's special homemade sauce.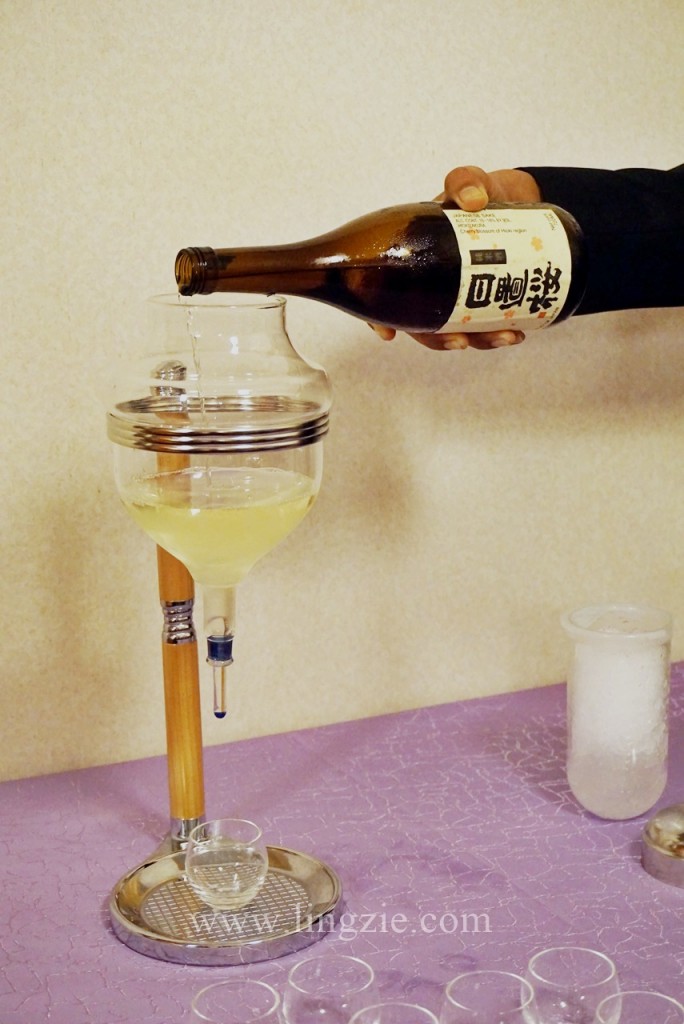 Sake (Japanese Rice Wine)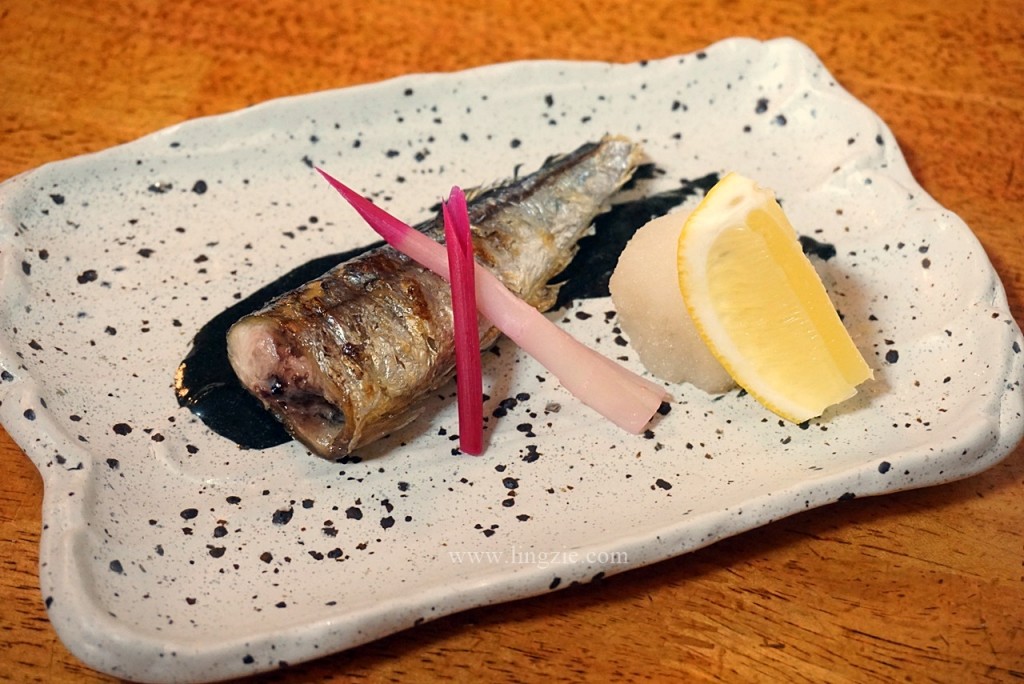 4th Course – Yakimono (grilled dish) – Grilled Sanma
The grilled sanma was well executed and once again highlighted it's freshness. The sweet daikon radish meanwhile made the perfect accompaniment to the grilled fish.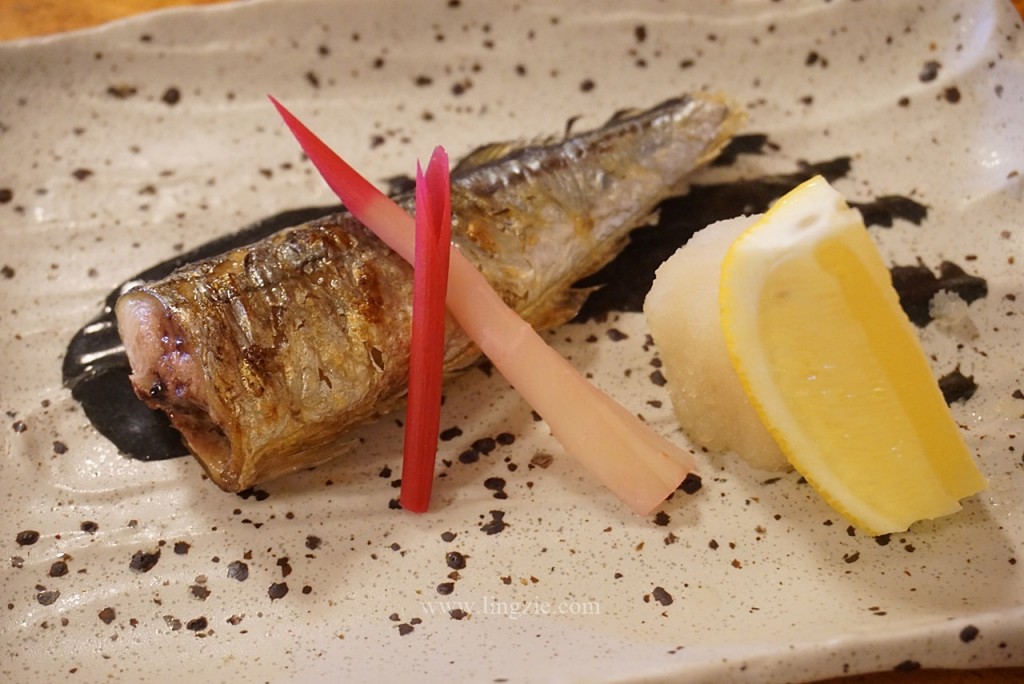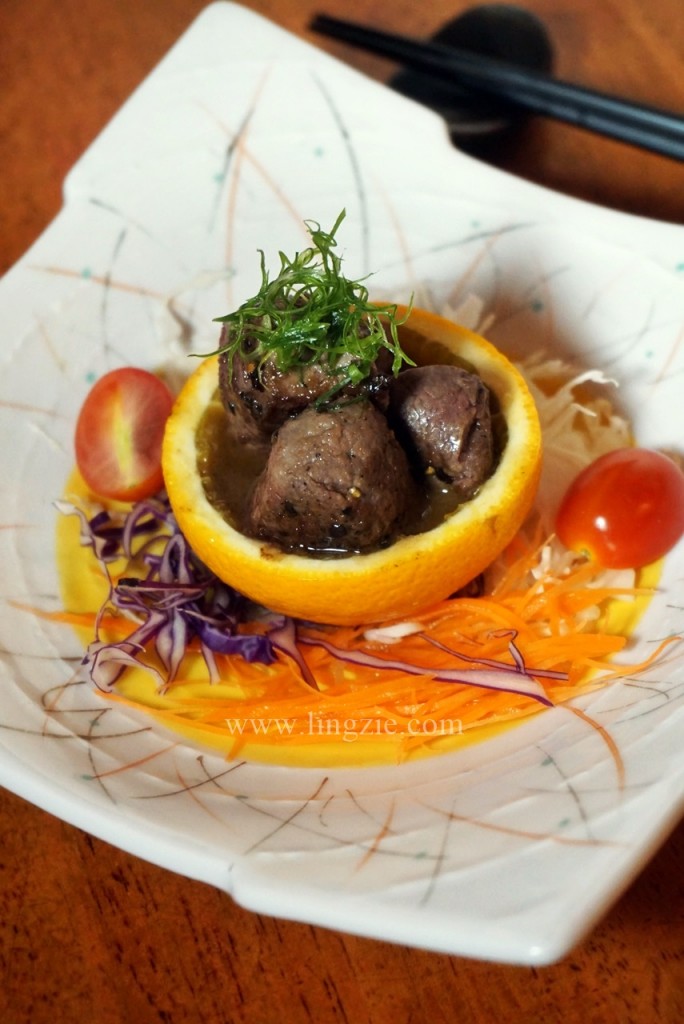 5th Course – Western plate – Tenderloin Shiokoro
The 5th course came in the form of Tenderloin Shiokoro – succulent chunks of tenderloin beef in orange sauce. This was a hit amongst beef lovers for the chunky pieces were tender and flavourful, well seared on the outside. I felt the orange flavour was a bit weak, but nevertheless a highly enjoyable dish.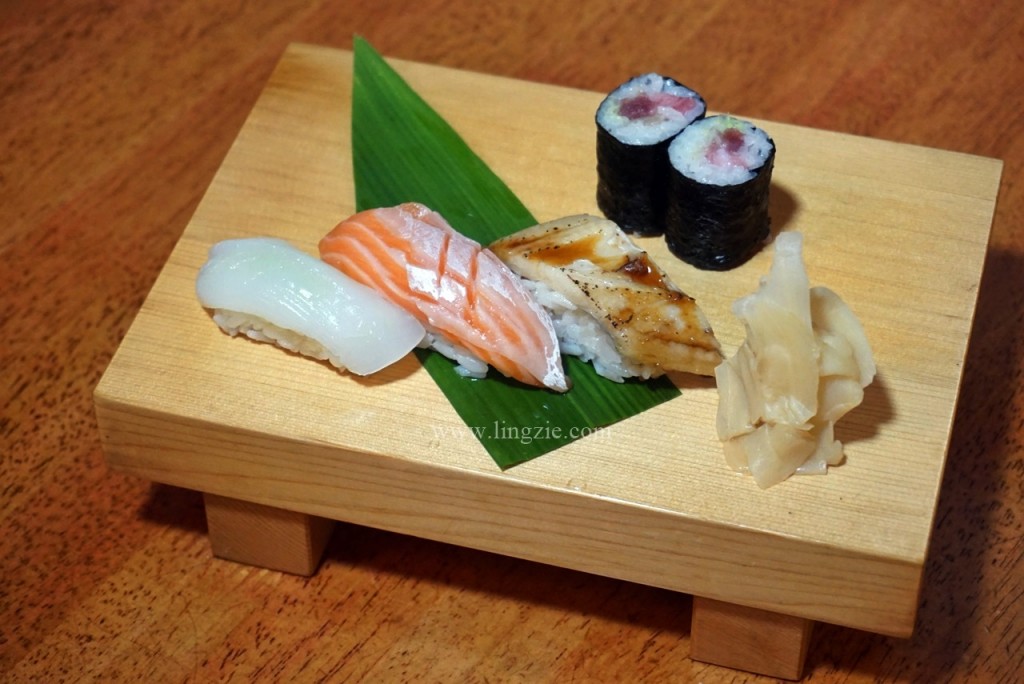 6th Course – Main course (usually rice/noodles) – Sushi Platter
The sushi platter we were presented with consisted of Aori Ika (squid), Salmon Belly, Anago (sea eel) and Negi Toko Maki. Once again we could use the homemade Tosa Shoyu as accompaniment for the sushi. I thoroughly enjoyed the Aori ika which is thicker and hence better mouth feel. The salmon belly and anago was luxurious as well. This was actually my first time having anago as opposed to the more commonly found unagi (river eel).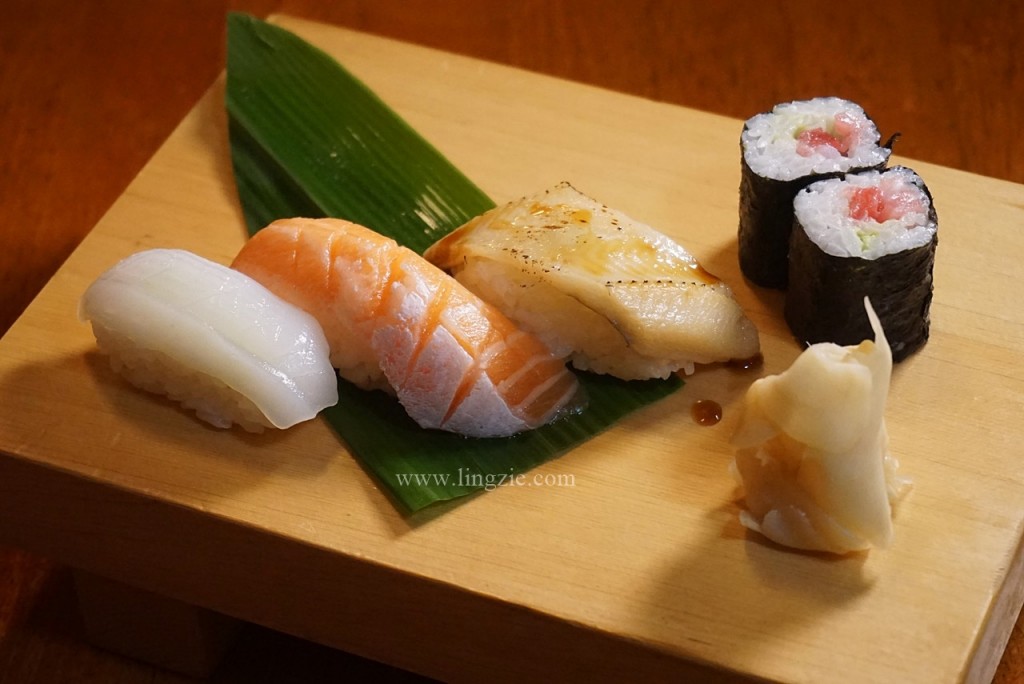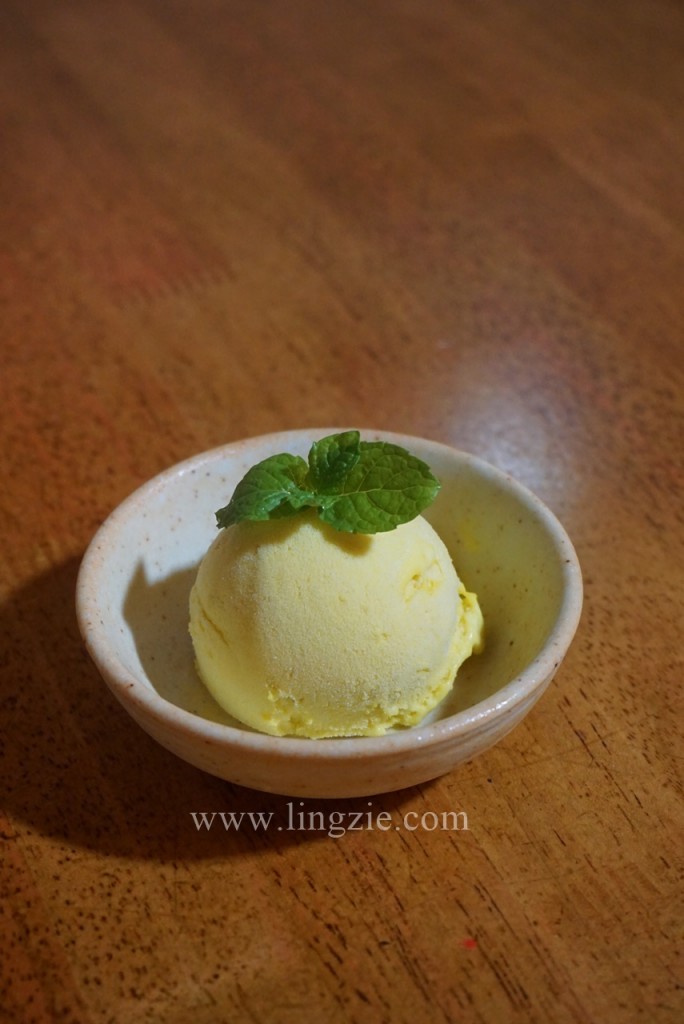 7th Course -Dessert – Pumpkin Ice Cream
And finally, for the last course we had dessert in the form of pumpkin ice cream. The pumpkin flavour was rather subdued. But I appreciated the fact that it was not too sweet and relied more on the natural sweetness from the pumpkin.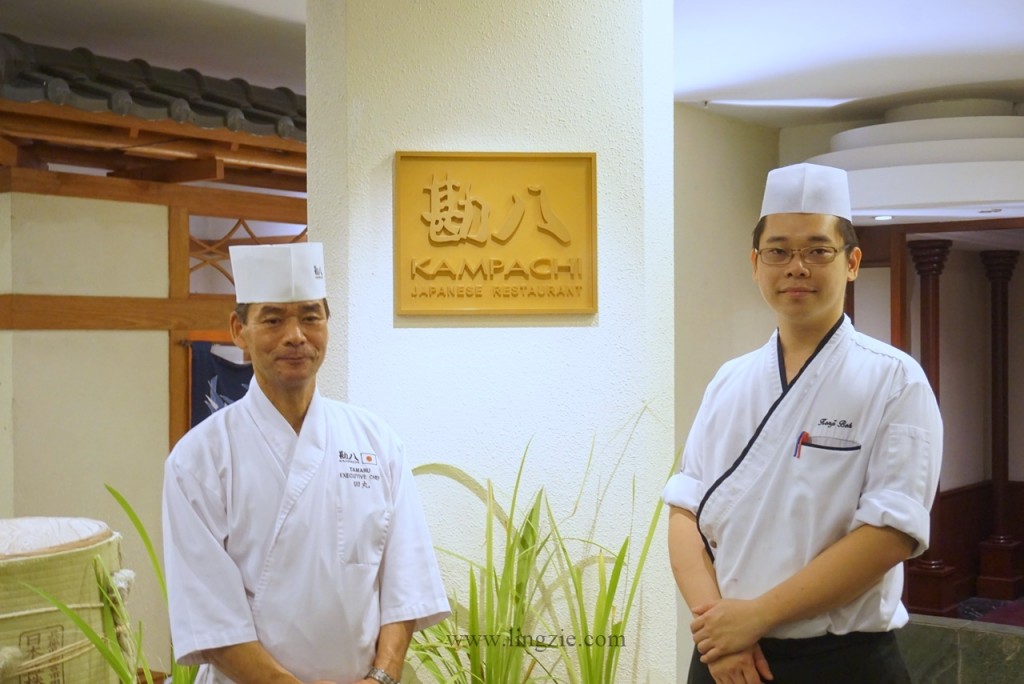 Kampachi's Executive Sous Chef – Chef Tamaru & Junior Executive Sous Chef Kenji Beh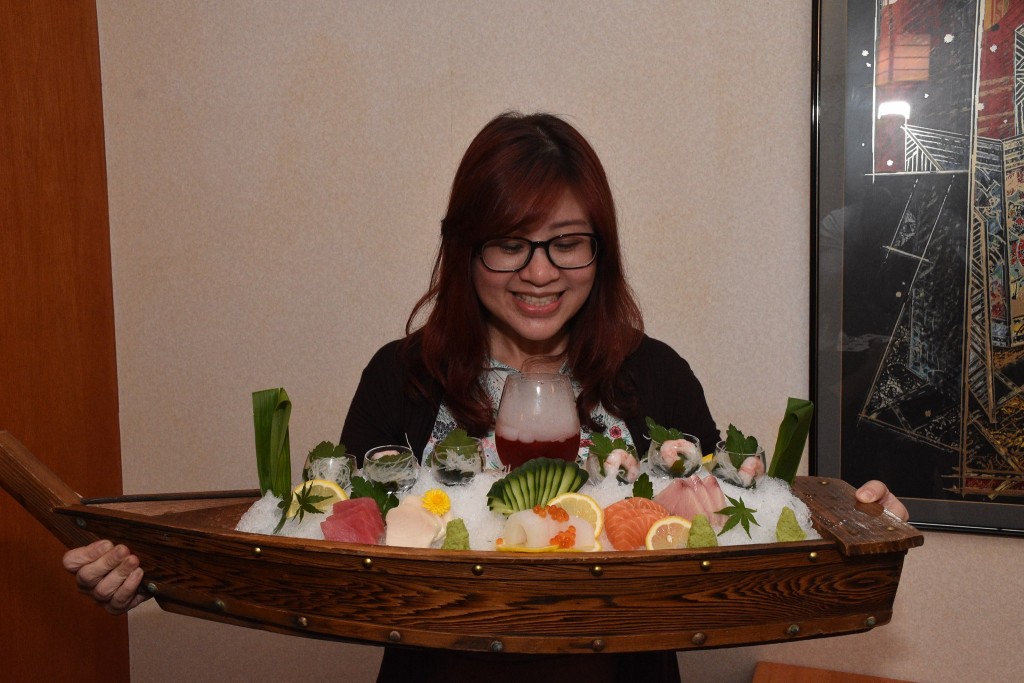 *Many thanks to Kampachi for this invitation
The Essentials:-
Kampachi 
Hotel Equatorial Penang
1 Jalan Bukit Jambul
Bayan Lepas,
11900 Penang
TEL:  04-632 7000
Operating Hours: Lunch 12pm-2.30pm Dinner 6pm-10pm
Saturday & Sunday Buffet Lunch 12pm-2.30pm
Saturday Buffet Dinner 6.30pm-10pm