I've been a long time fan of Nando's PERi-PERi chicken with it's flame grilled goodness, meals at Nando's have always been satisfying and delicious. I usually have the Mild PERi-PERi flavour as the hot and extra hot ones are too fiery for my tastebuds to handle!
Nando's Malaysia now celebrates the new year with a sweet zest for life by introducing a new PERi-PERi flavour – Mango & Lime
Currently, there are 4 options to the PERi-PERi flavours – Lemon & herb, Mild, Hot and Extra Hot. The new Mango & Lime flavour sits in between the Lemon & Herb and Mild on their PERi-ometer, which makes it perfect for the Mild PERi-PERi lover like me! hehe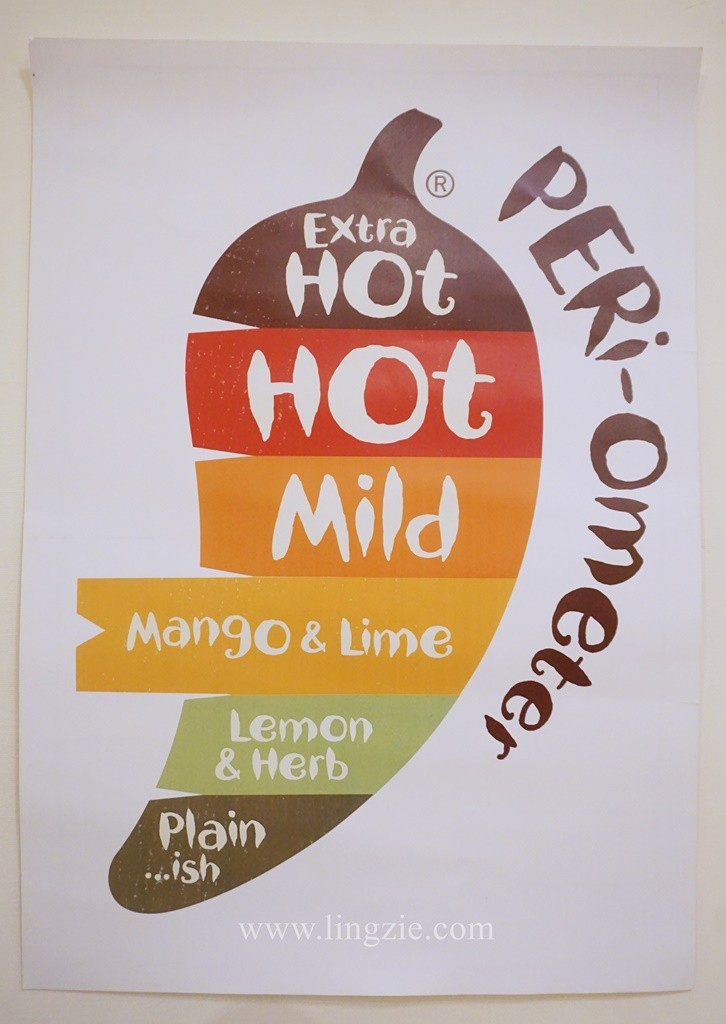 To launch the new flavour, Nando's held a Mango & Lime celebration for some bloggers and media at their Gurney Plaza outlet. We were in for a fun filled night with lots of food and fun blind tasting games too!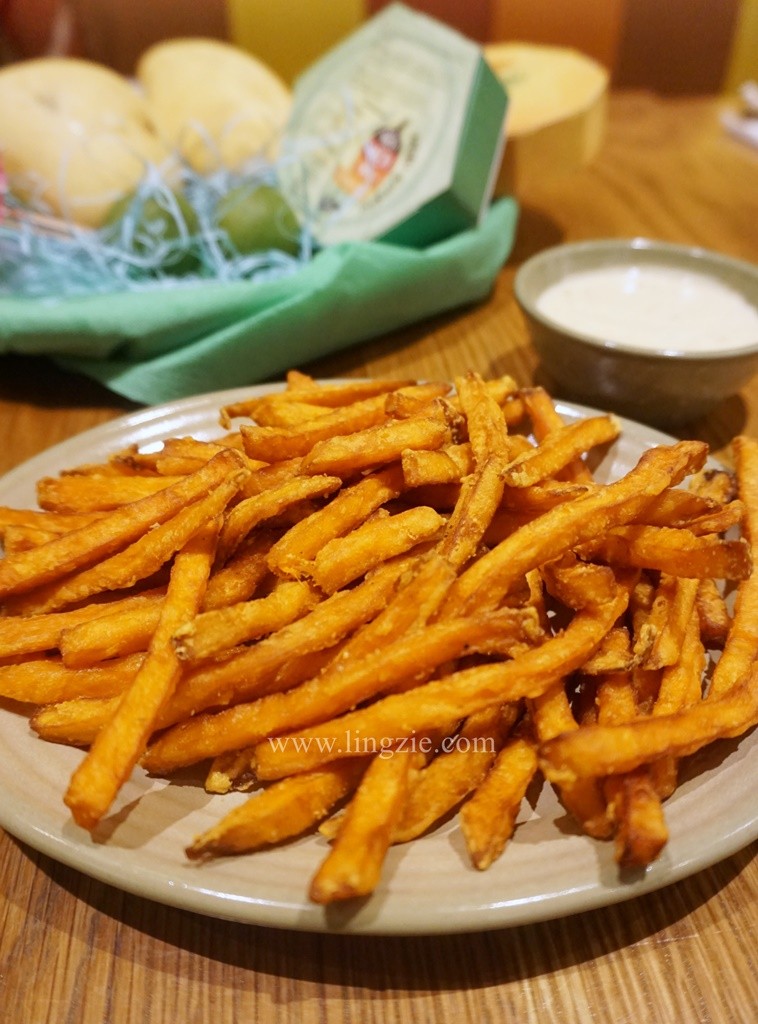 Sweet Potato Chips
We kicked things off with some Sweet Potato Chips which were a limited edition item but since it was so well received Nando's have brought it back permanently on their menu is part of their Fino Sides menu. I loved these sweet potato chips which were sweet and crispy!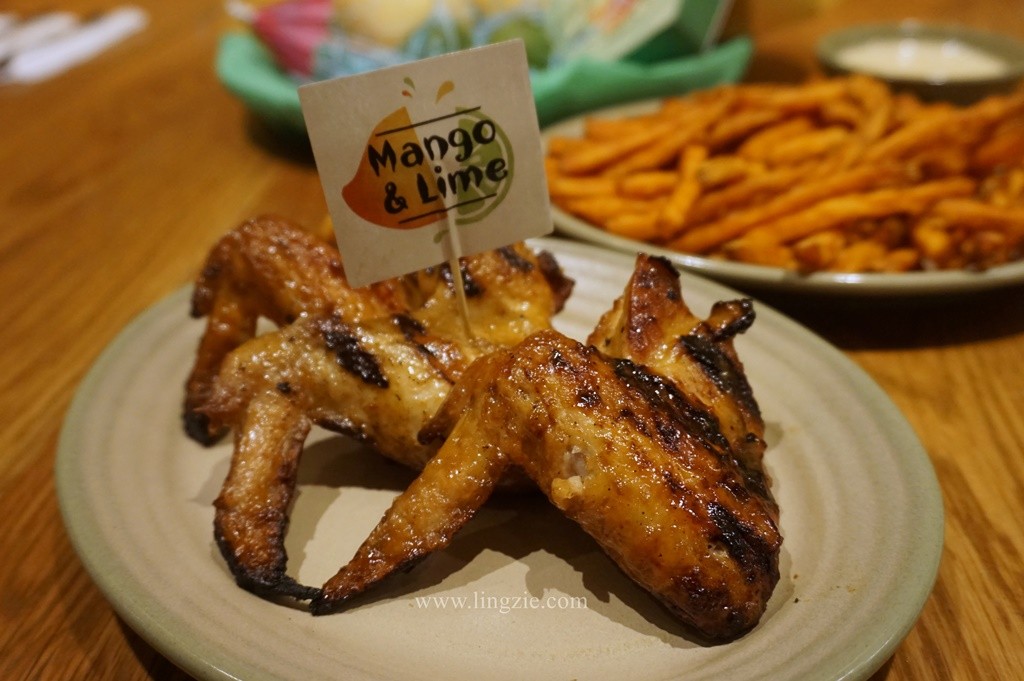 3 Chicken Wings Appeteasers in Mango & Lime PERi-PERi flavour
Our first taste of the new Mango & Lime flavour was via the 3 Chicken Wings Appeteasers. I wasn't quite sure what to expect from this new flavour, but found it utterly delectable! The zesty lime flavour seemed more apparent with the sweetness from the mango at the end notes. Overall, it was tangy and sweet with a hint of spiciness. A different kind of PERi-PERi taste indeed as the other flavours lean more towards a sour-ish kind of spiciness.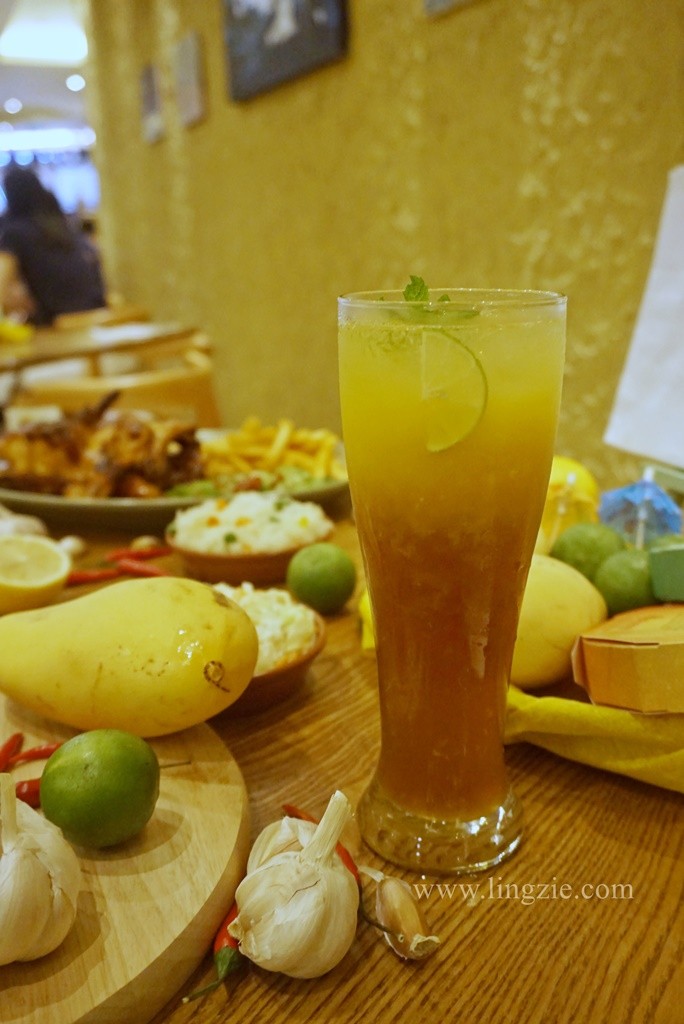 New Designer Drink – Tropical Fruitea
To go with the Mango & Lime PERi-PERi flavour, Nando's has also launched a new designer drink, the Tropical Fruitea. A thirst quenching medley of Mango & Lime infused with orange juice and lemon tea, this drink instantly transports one to the tropics.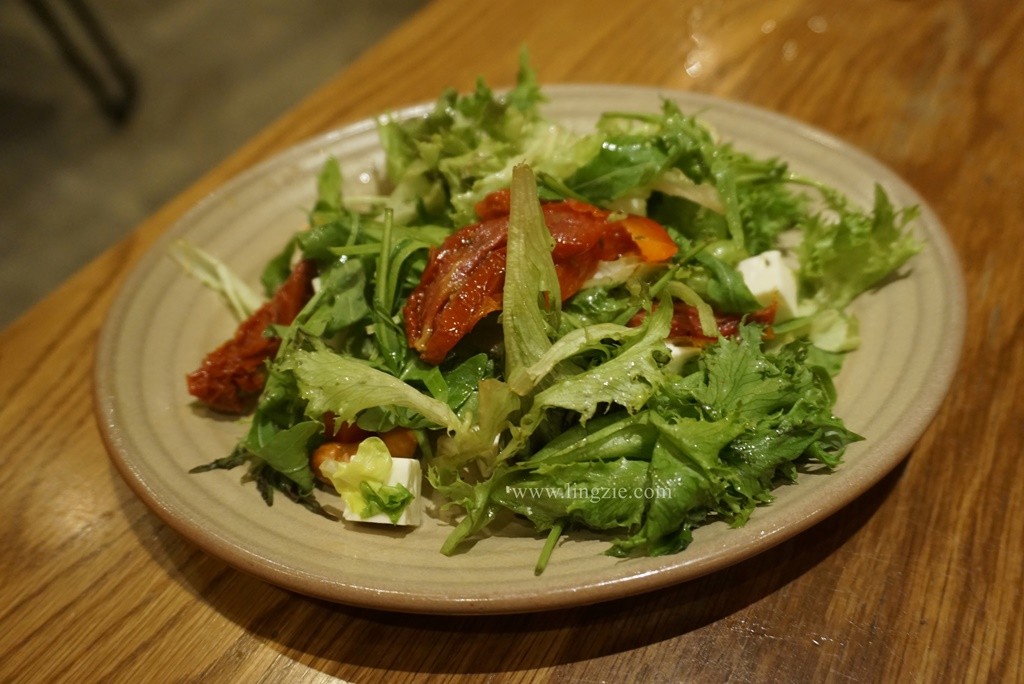 Algarve Side Salad (Fino Side) – a lovely and refreshing salad with sundried tomatoes and feta cheese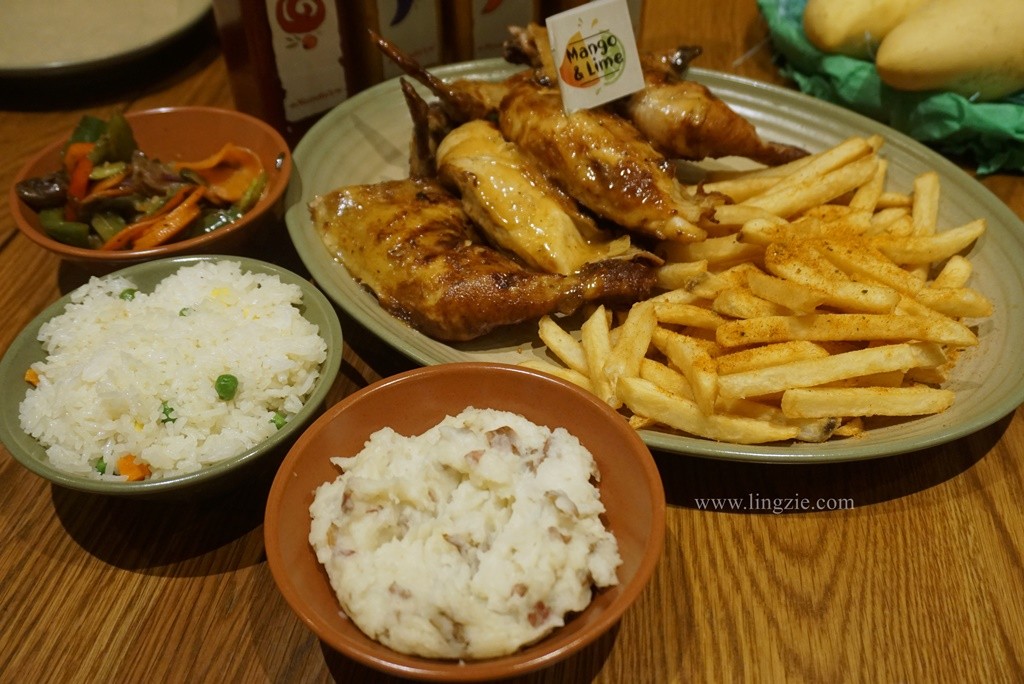 Full platter – whole chicken in Mango & Lime PERi-PERi flavour plus 4 regular sides/2 Fino sides
What I love about eating at Nando's (in addition to the juicy flame grilled chicken) is the variety of sides we get to choose from! My favourites include PERi-PERi chips, chargrilled vegetables, Mediterranean rice and red skinned mashed potato.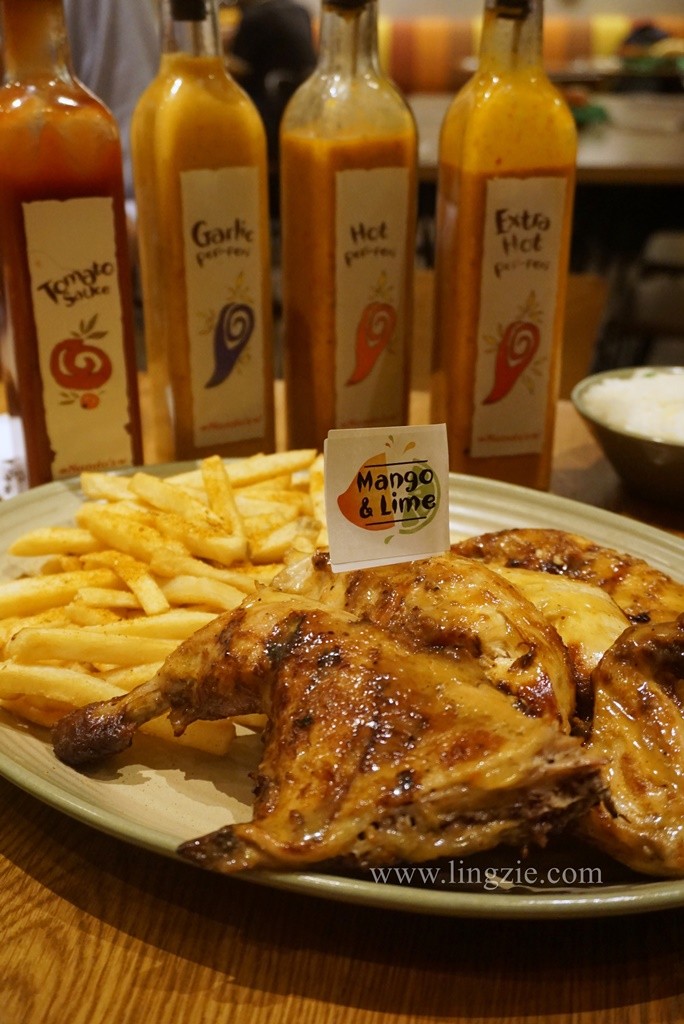 Mango & Lime PERi-PERi chicken 
Marinated for 24hours and Flamed grilled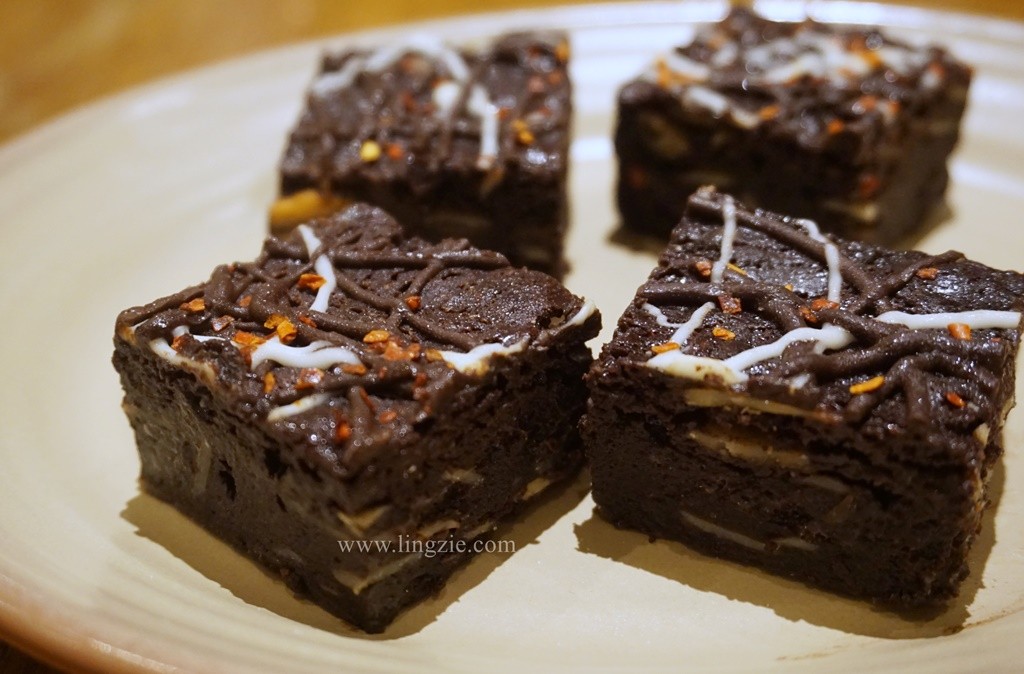 PERi-PERi Brownie 
A fudgy chocolatey brownie with hints of spiciness! Indulgence with a nice kick!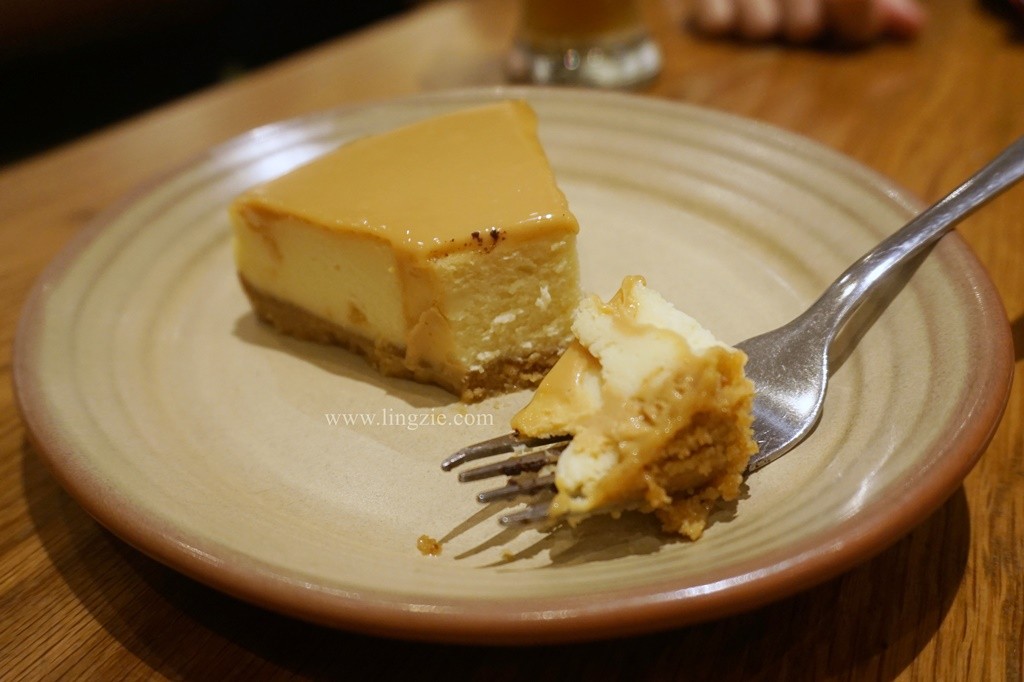 Caramel Cheesecake 
Decadent and luxurious, I could not put my fork down!
Many thanks to Nando's Malaysia for extending this invitation.
Do check out the new Mango & Lime PERi-PERi flavour today! It's fast becoming my favourite flavour! 🙂
Nando's Outlets in Penang:-
Gurney Plaza
Lot No.170-G-72 & 170-01-68, Plaza Gurney, Persiaran Gurney, 10250 Pulau Pinang
Queensbay Mall
Lot No. LG-92, Concourse Queensbay Mall, Persiaran Bayan Indah, 11900 Pulau Pinang
Sunway Carnival
Lot LG-06, Lower Ground Floor, Sunway Carnival Mall,3068,  Jalan Todak, Pusat Bandar Seberang Jaya, 13700 Pulau Pinang
Juru AutoCity
1822, Jalan Perusahaan Highway Auto City (Phase 3),North South Highway, Juru Interchange, 13600 Pulau Pinang
AEON Bukit Mertajam
Lot G-11, AEON Mall Bukit Mertajam, Jalan Rozhan Alma, Seberang Perai Tengah, 14000 Bukit Mertajam , Pulau Pinang
NANDO's Delivery hotline: 1300-88-6555