Kim's Korean Restaurant in Georgetown Penang is fairly new, having been in operations since 2015. We've dined there a few times over the years since their opening but I never got around to blogging about Kim's. Their fanbase has grown steadily and they also currently have another branch in Bayan Lepas at Arena Curve.
Recently, when we decided to have dinner there again, I told myself that I definitely have to take photos this time! 🙂 The menu at Kim's offers a huge variety (not just your usual Korean Barbeque) and most dishes come in big portions which are suitable for sharing.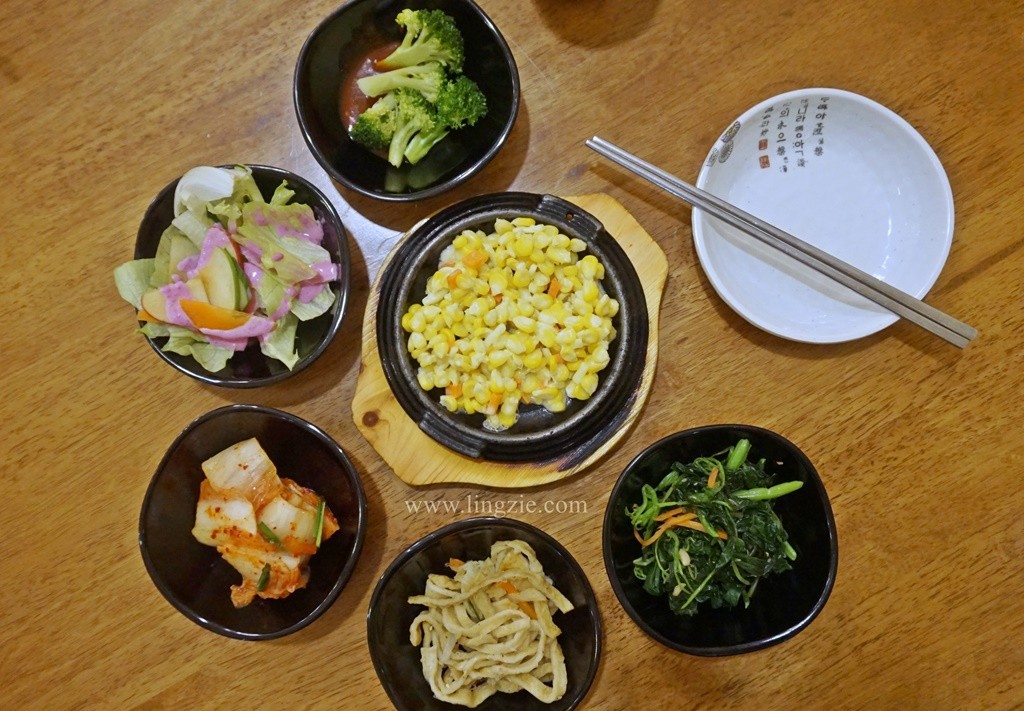 Banchan Selection (Refillable)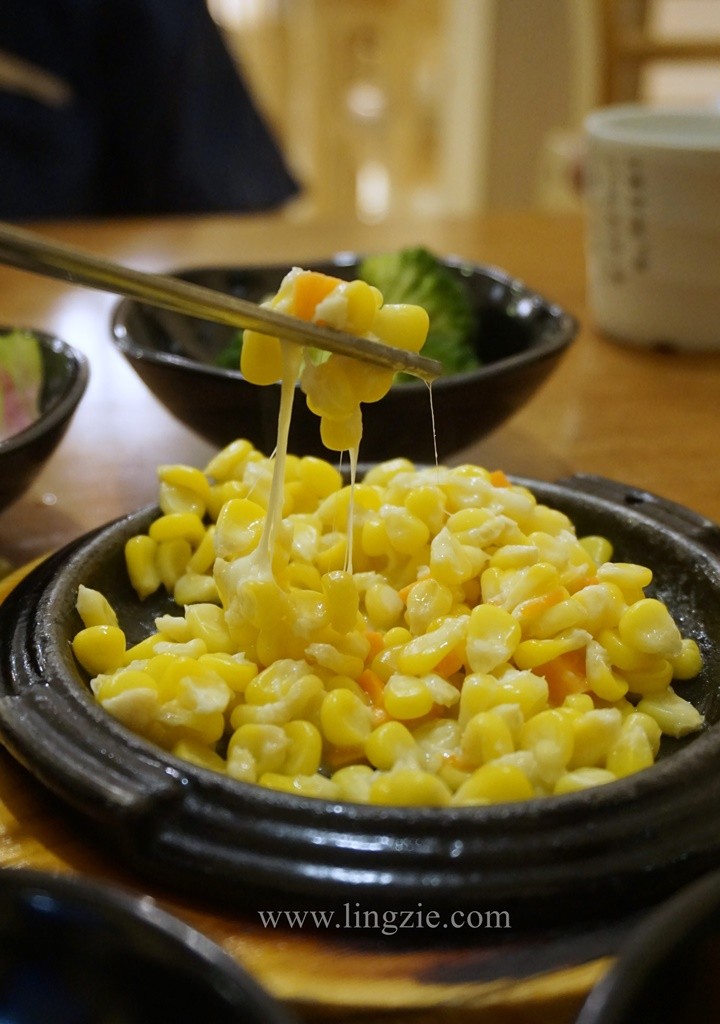 Corn & Cheese Banchan
One of our favourite banchan is this cheesy corn dish which will be heated on your table to ensure the cheese is all hot and goo-ey when you eat it! 🙂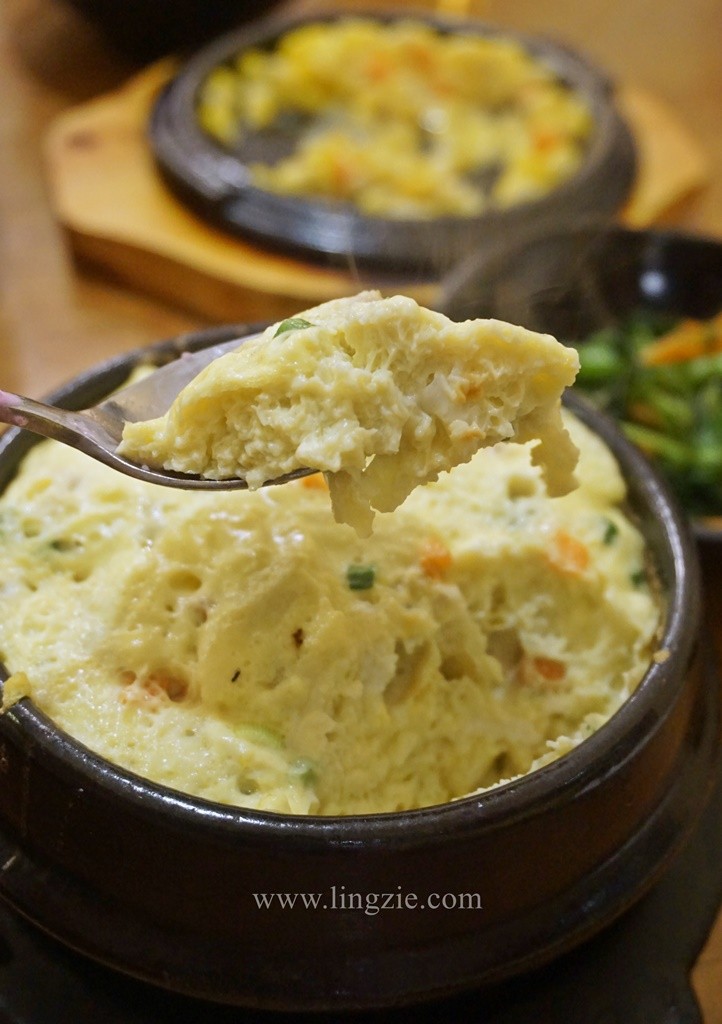 Gyeran JJim RM14.80
Steamed egg with vegetables in hot pot
The Gyeran Jjim or steamed egg is a family favourite. We love the light and fluffy texture of the egg peppered with the sweetness from finely chopped vegetables. A kid friendly dish that the whole family can enjoy 🙂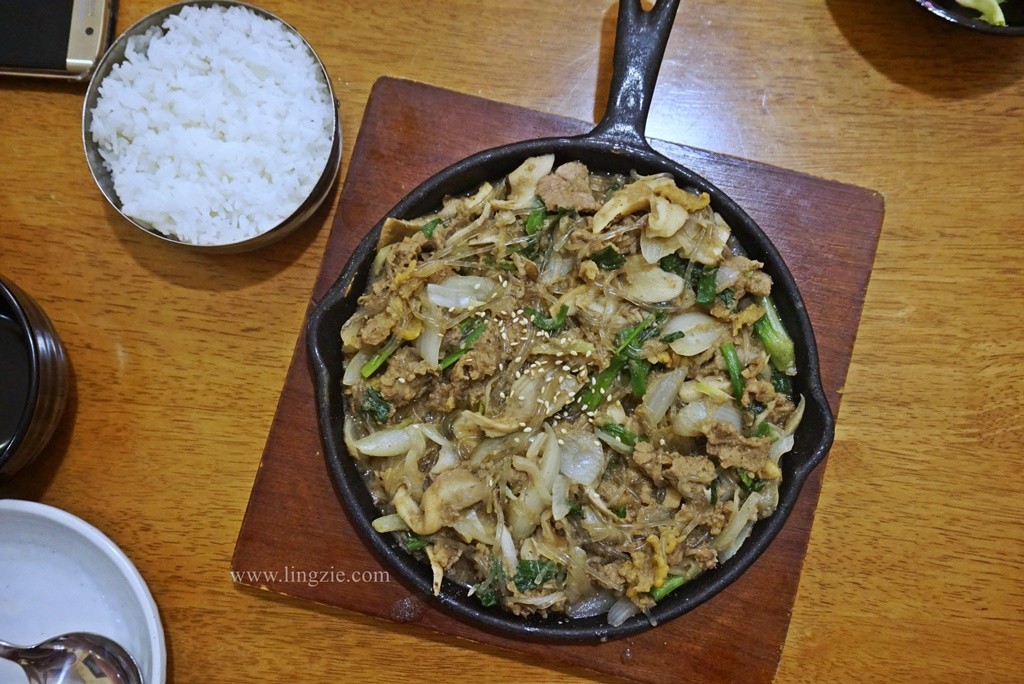 Chulpan Bulgogi Jungsik (beef) RM30.80 
Thinly sliced beef marinated with soy sauce, served with steamed rice
For beef lovers, the Chulpan Bulgogi Jungsik is a good option. Thinly sliced beef are cooked with onions, springy korean glass noodles and spring onions in a sweet & savoury soy sauce. This dish is from their Ala carte menu but I find the portion sufficient for two small eaters.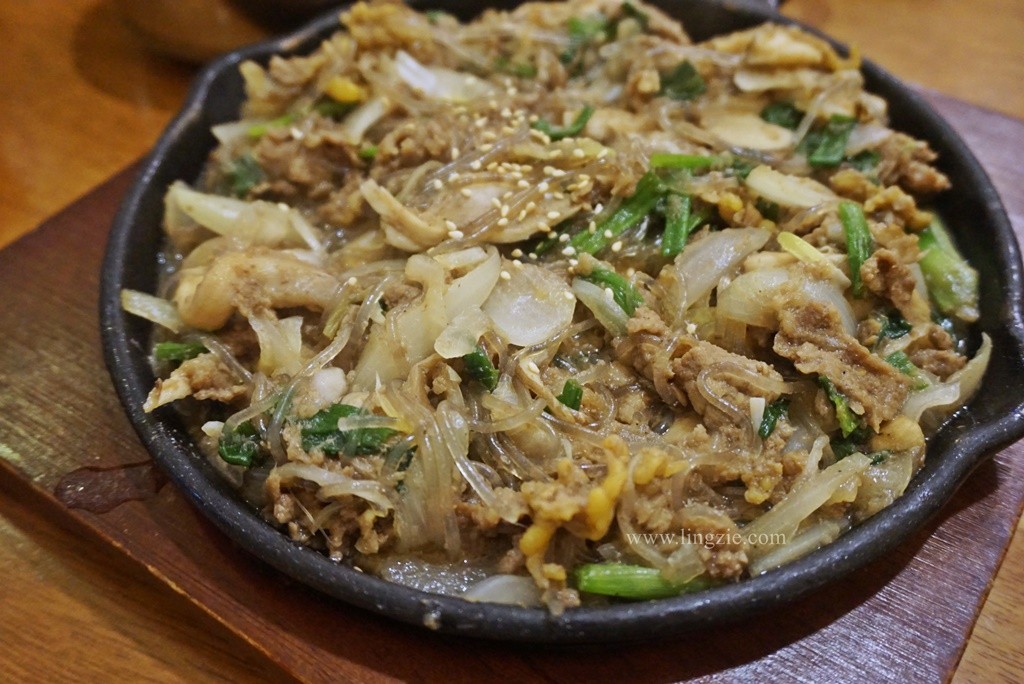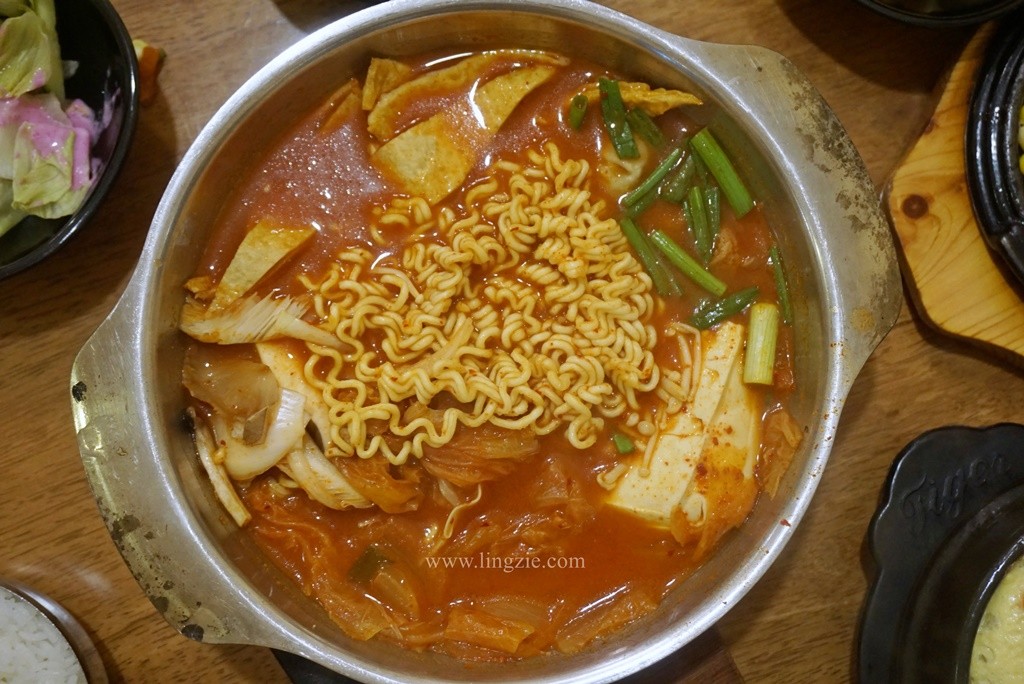 Kimchi Jeongol (Kimchi Hotpot) – Broth Kimchi, Pork,Ramyeon Noodles, Dumplings & Fish cake
RM51.80 (for 2 pax)
On this particular visit, we decided to try something we've not had before in our previous visits. Since it was a cold evening, we were craving for some hot soup. We decided to try the Kimchi Jeongol (Kimchi Hotpot) which is for 2 persons. The hotpot was a huge hit. The broth was spicy and thick with a wonderful umami flavour. Coupled with the fish cakes, dumplings, pork slices and chewy Ramyeon noodles, we polished off the hot pot dish in no time. I would definitely order this again!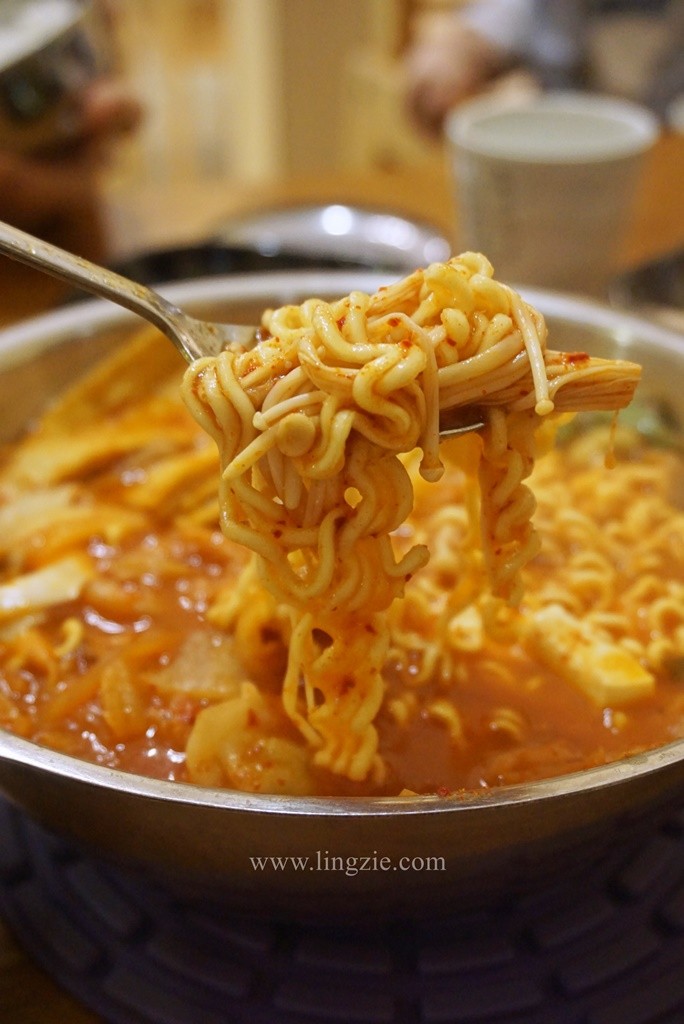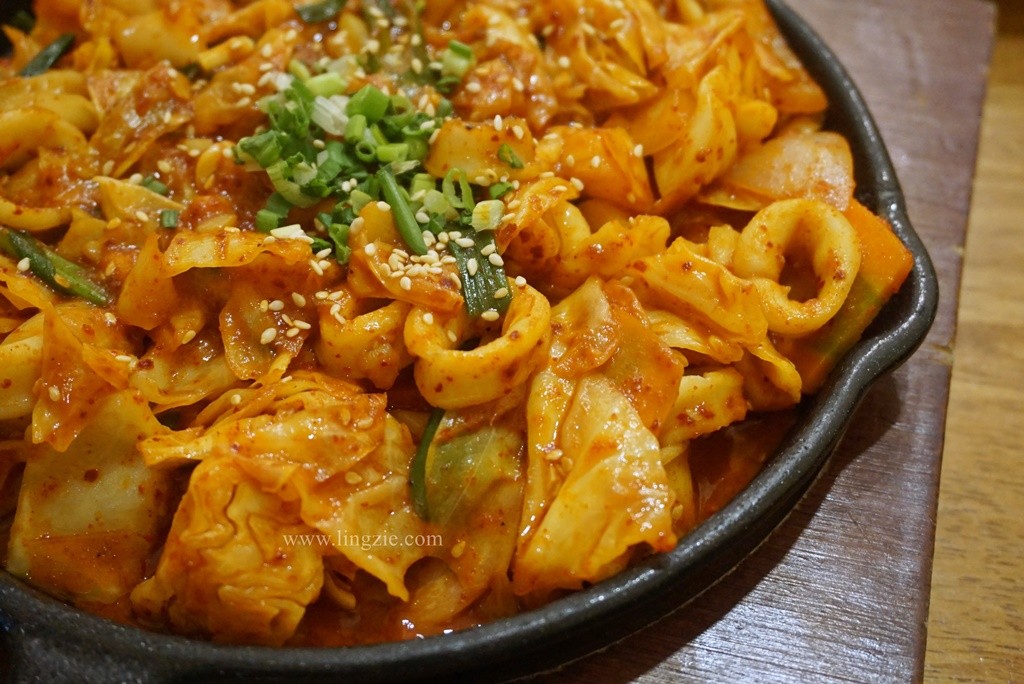 Ojjingeo Bukkeum Jungsik RM31.80
Spicy stir fried squid & vegetables, served with steamed rice
Next, we tried some spicy stir fried squid (again from the Ala Carte menu) Portion was substantial and there was no way I could finish this on my own. I had expected the squid to have similar spiciness to the Kimchi Hot Pot but surprisingly found this dish less spicy with mild sweetness. The squids were a lovely bouncy texture. However, I found this dish a lil' lacklustre. Perhaps because the Kimchi Hot Pot outshone this dish.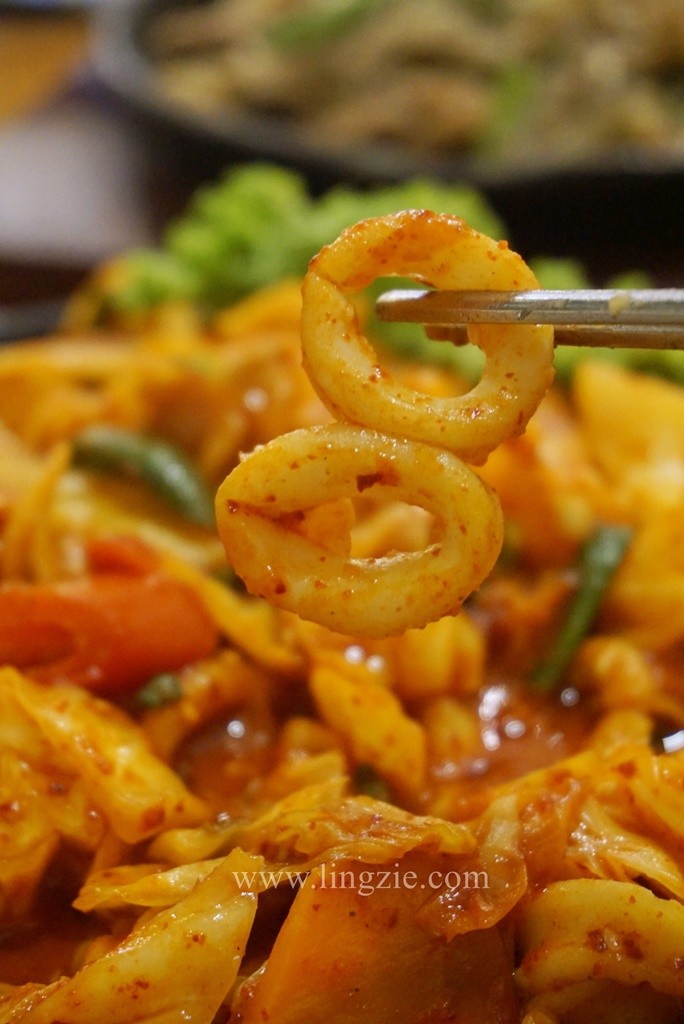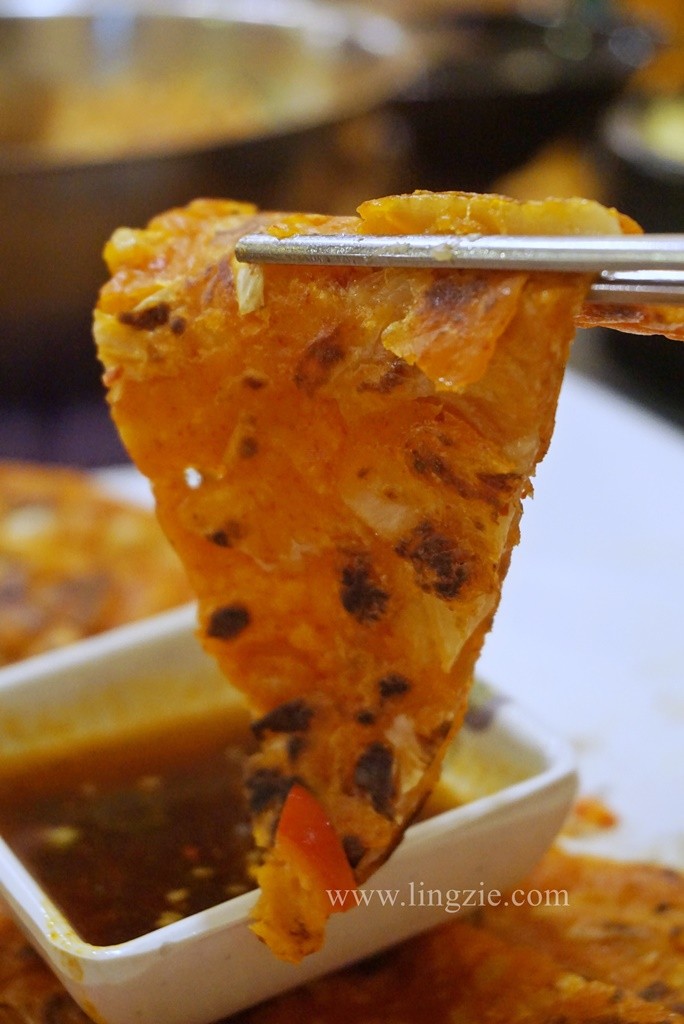 Kimchi Jeon RM19.80
Kimchi pancake
We love our pajeons so it's almost always a must order when we eat at Korean restaurants. We opted for the kimchi version instead of the seafood one this round. KIM'S Kimchi pancake is fair with a slight crisp on the outside.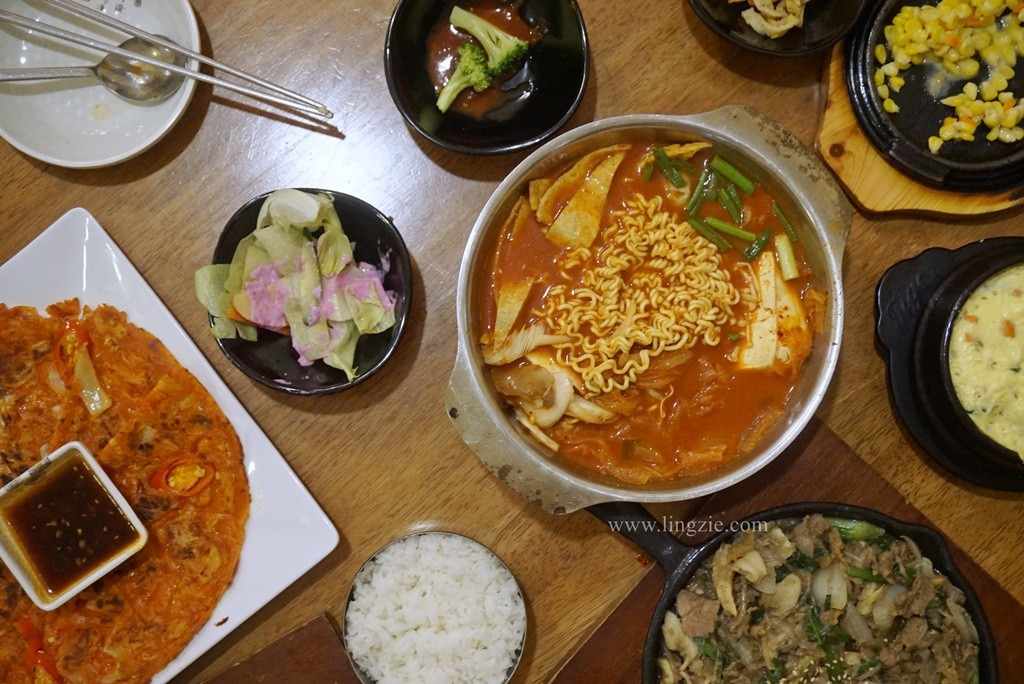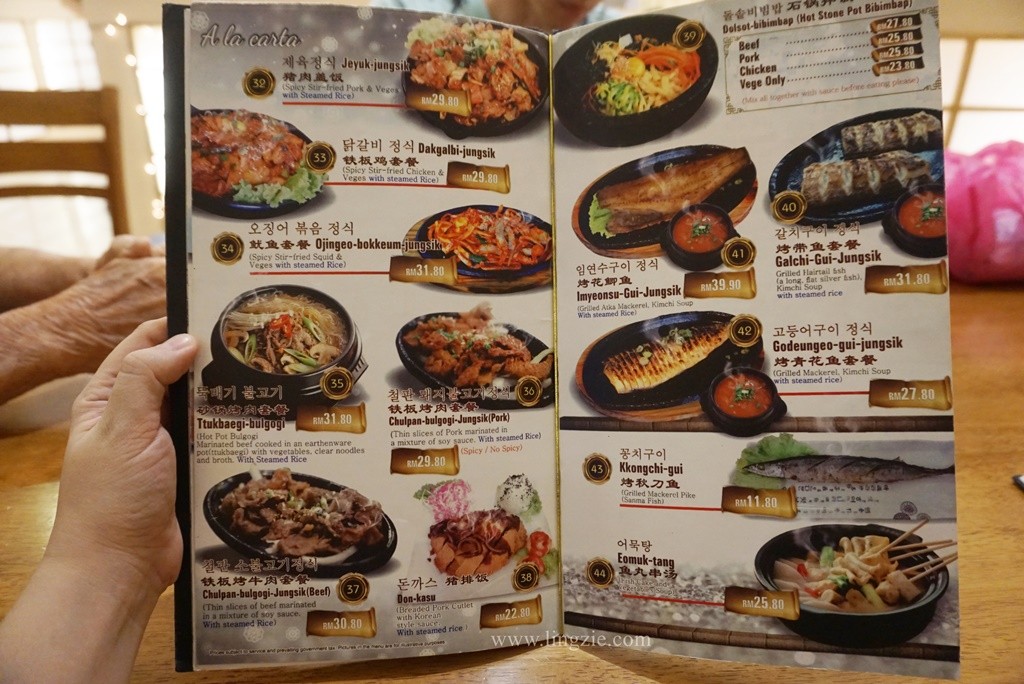 Part of KIM'S Korean Restaurant Menu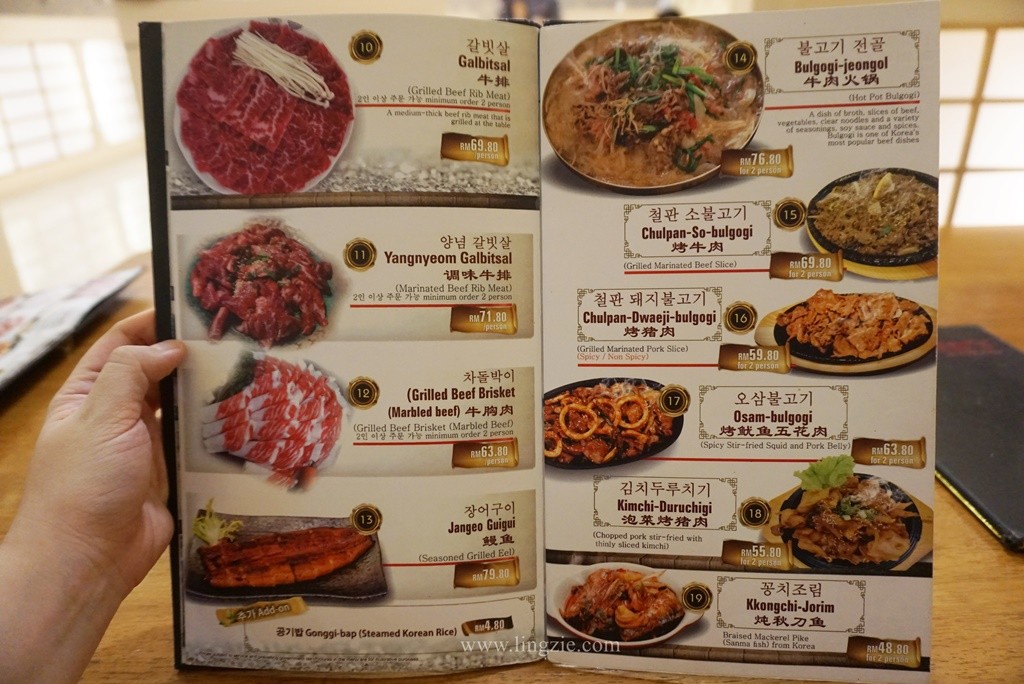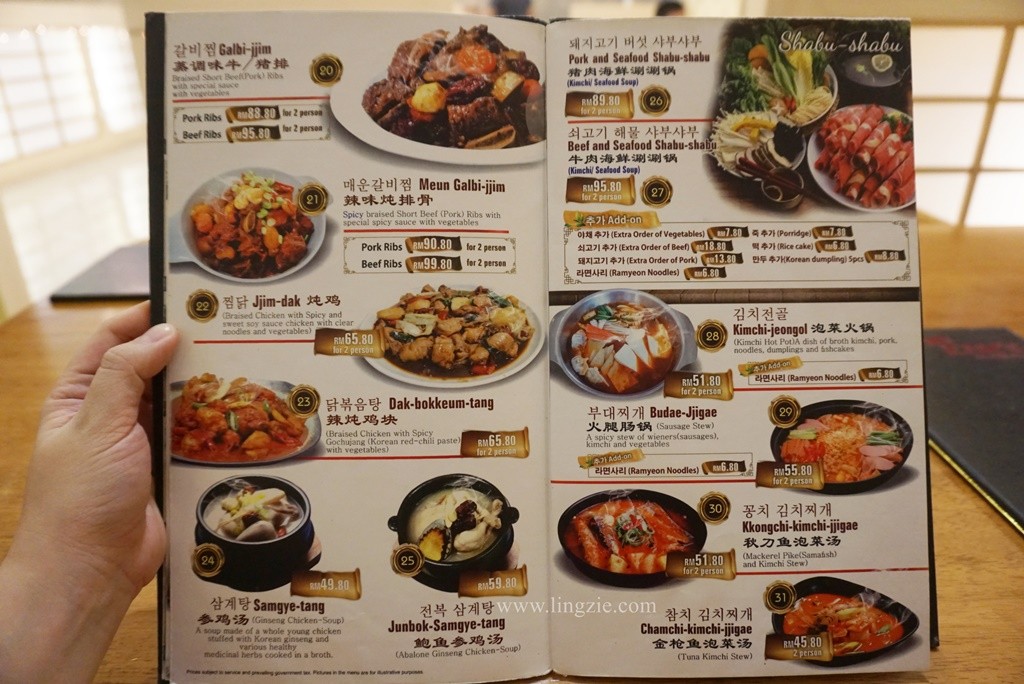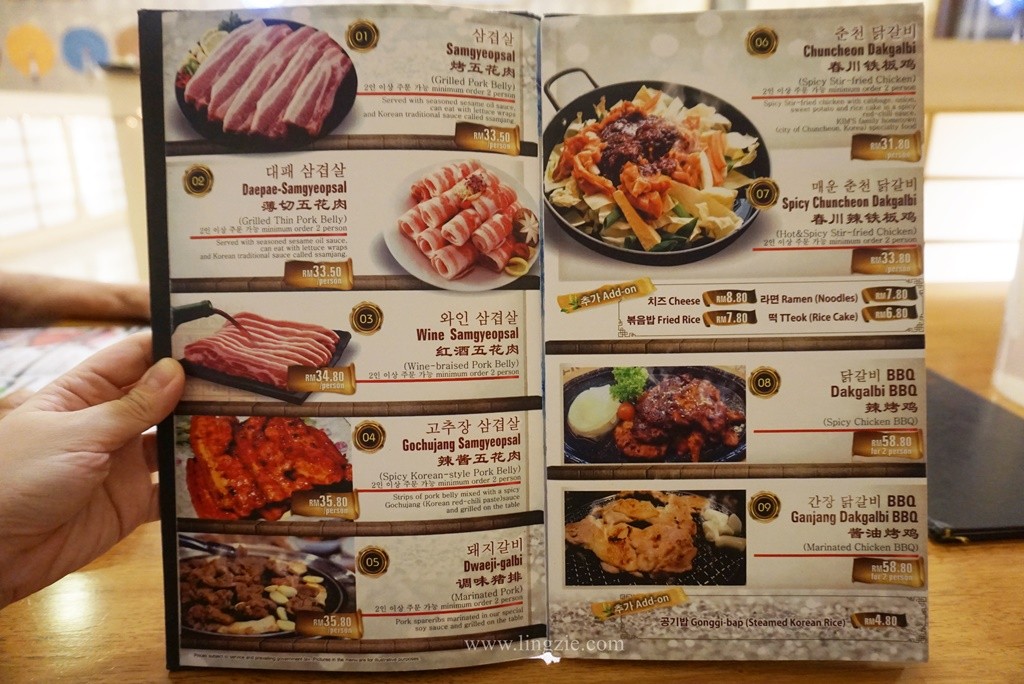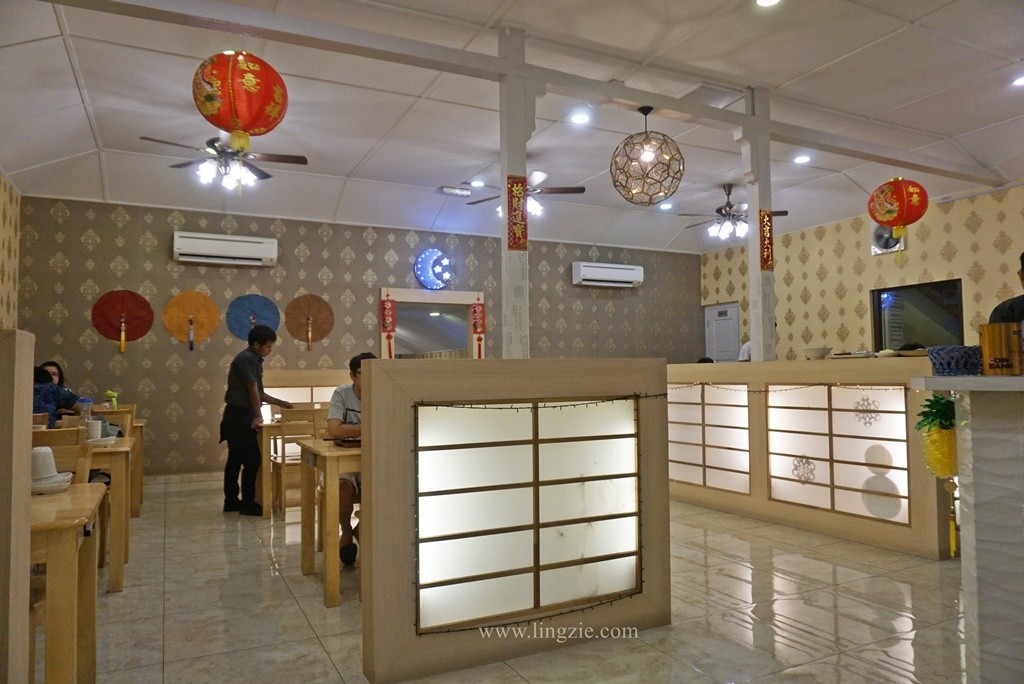 KIM'S Korean restaurant interior
They also have seating towards the back portion of the bungalow which are ornately decorated with tables to cater for a larger group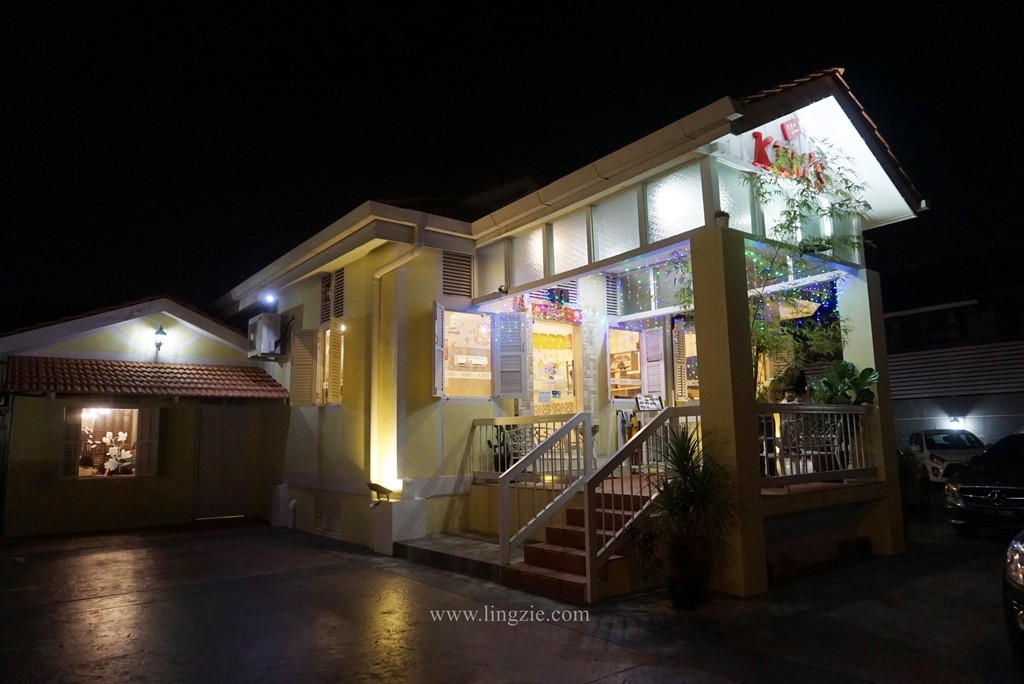 The Essentials:-
KIM'S Korean Restaurant
Address: 2 Jalan Tavoy, 10050 Georgetown, Penang.
TEL: 04-2266033
Opening Hours:
Lunch 11:30am ~ 3:00pm
Dinner 5:30pm ~ 10:30pm
Open daily! (Only CLOSED On Wednesday Lunch Hour)
KIM'S Korean Restaurant Georgetown Facebook
KIM's Korean Restaurant (Bayan Lepas branch)
Address:  72-1-59 Arena Curve, Jalan Persiaran Mahsuri MK12, 11950 Bayan Lepas, Penang.
TEL: 04-611 8569
Opening Hours:
Lunch 11:30am ~ 3:00pm
Dinner 5:30pm ~ 10:30pm
Open daily! (Only CLOSED On Wednesday Lunch Hour)