I had read about Woodlands Vegetarian Restaurant from Malaysia Best a long long time ago. But since both my dad and grandfather are ferocius meat eaters and balk at the mere mention of 'vegetarian food',  my chances of eating here are greatly diminished.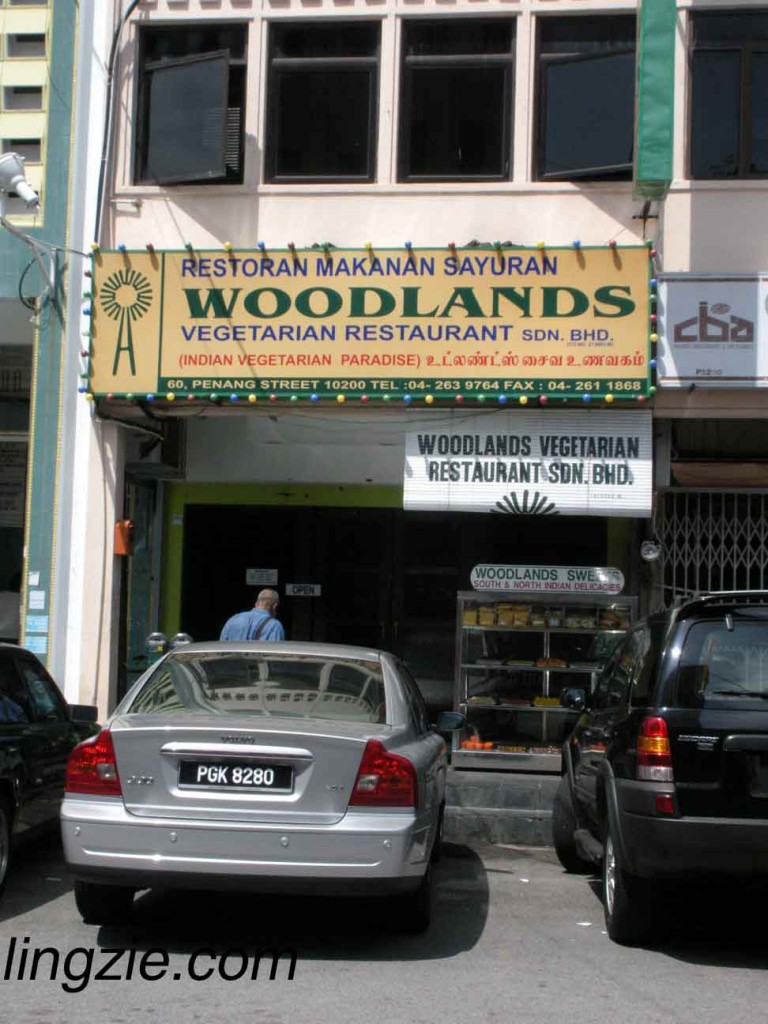 However, my love for Indian food (vegetarian or otherwise) has kept this place in the back of my head. So when M came to visit, I promptly dragged him here! 🙂
The place is quite dim but we welcomed the cool blast of air cond, refuge from the hot hot weather. The menu itself is rather extensive as they serve breakfast from 8.30pm onwards. And they remain open until 10pm! We did find the menu rather confusing though, as certain items were only available for breakfast or lunch, while certain items were available for tea etc…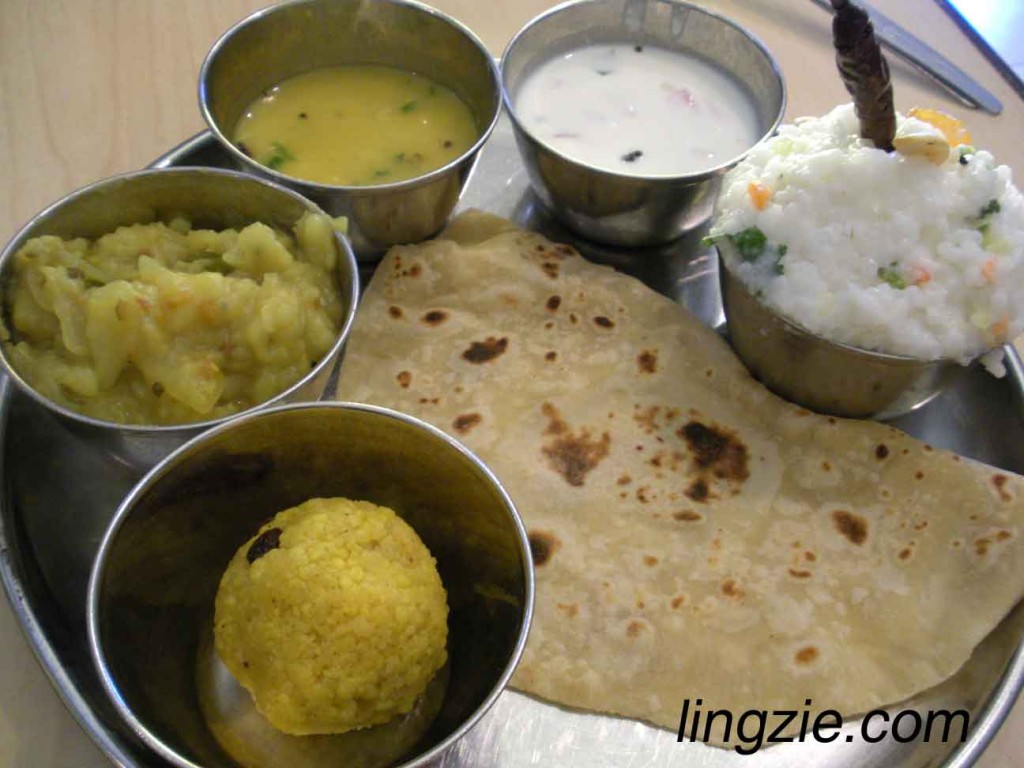 We both decided on the Mini Meal which was a special set meal available for lunch. It consisted of a fluffy piece of warm chapati, a cup of curd rice, dhall, potato masala, raita and a sweet.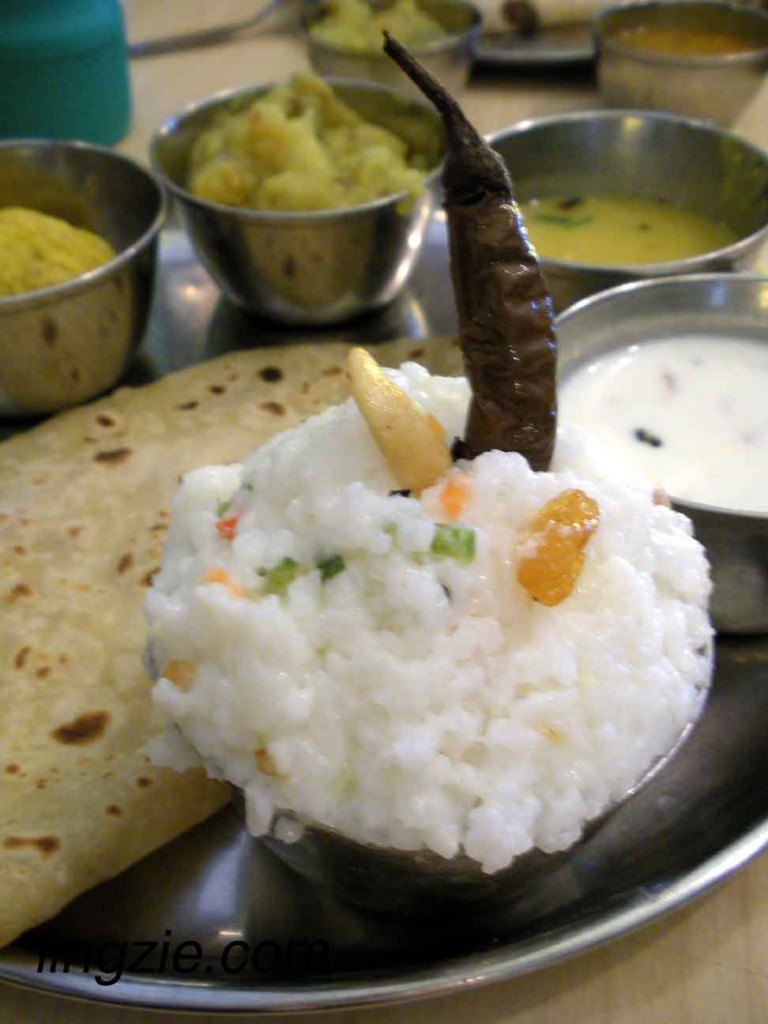 It was my first time trying the curd rice, and I was pleasantly surprised! It was a cold dish, sour with a slight sweetness. And I loved the fact that it had cashew nuts in it!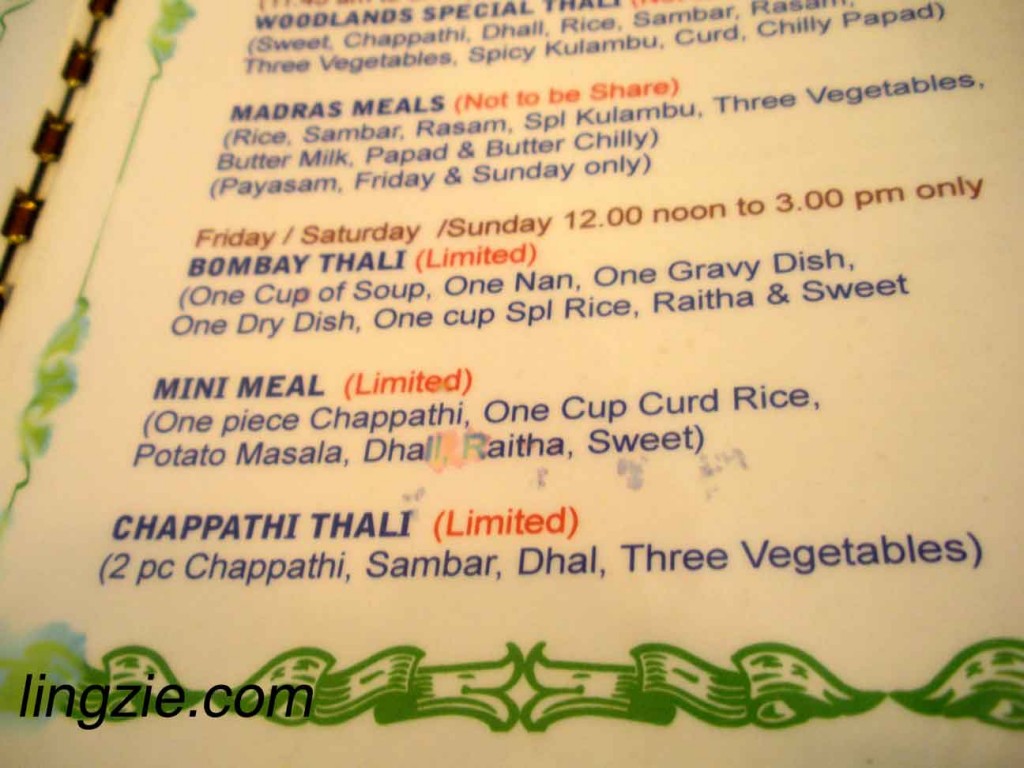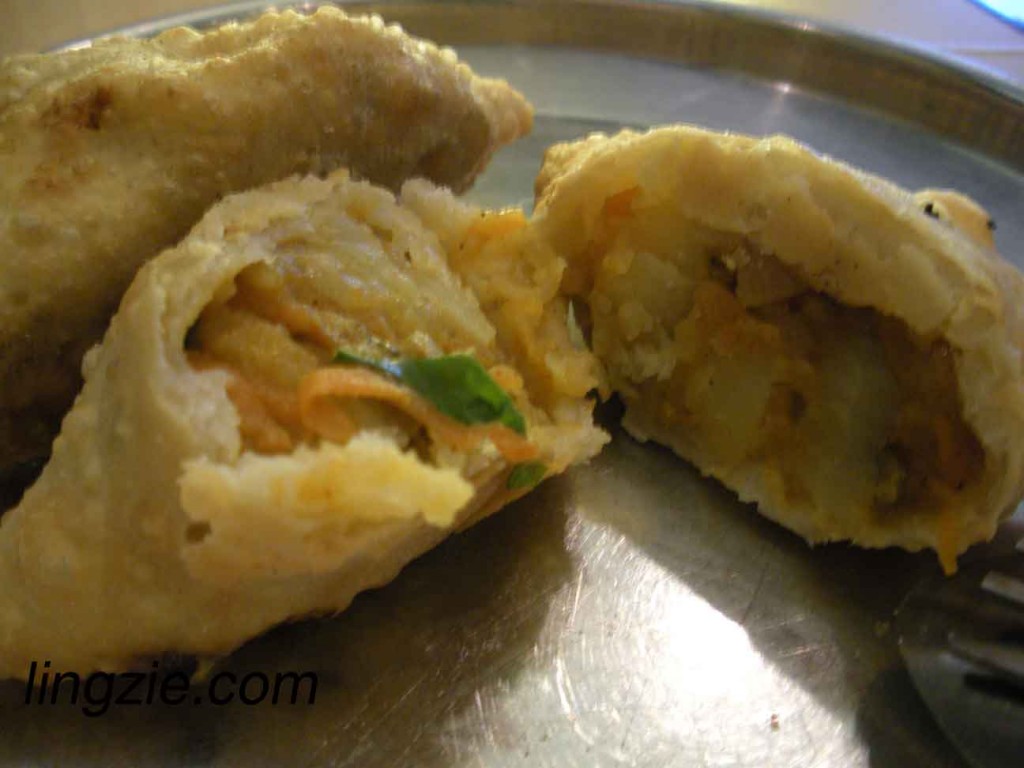 M has a soft spot for samosas so we ordered some. It was filled with lots of potatoes and fragrant spices. A great snack indeed!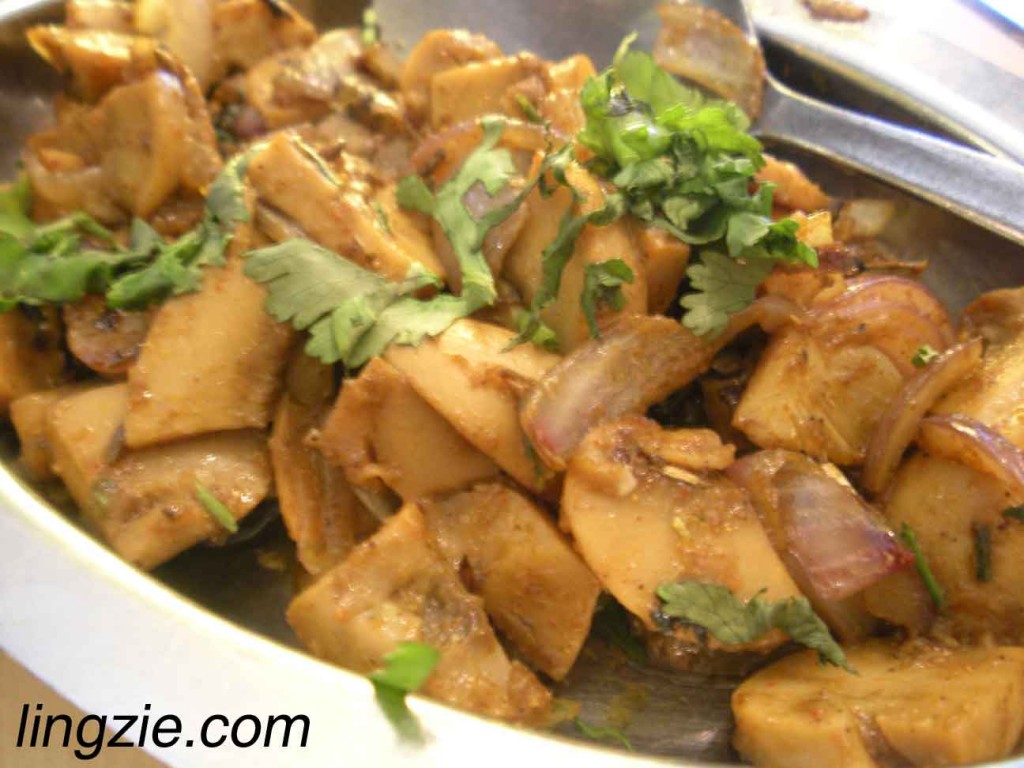 We also tried the Mushroom Fry since I love my mushrooms. Again I was pleasantly surprised by this dish! The mushrooms were infused with lots of spices and herbs resulting in a fragrant and delicious dish! A bit oily but fantastic nonetheless!
Now if they could re-vamp their menu to be a lil less confusing, Woodlands Vegetarian Restaurant would be just perfect! Prices are very reasonable as well, the mini  meal we had was around RM4, same for the mushroom fry.
Also, do check out their array of delectable looking Indian sweets!