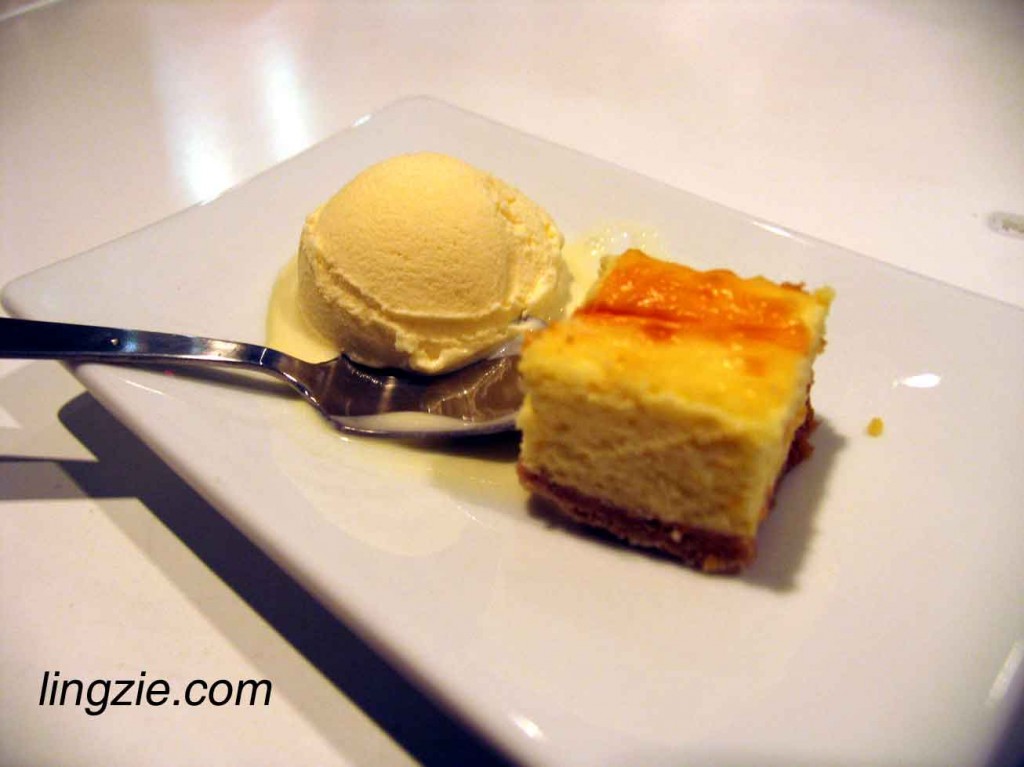 The dessert that comes together with the set comprises of a small scoop of vanilla ice cream and a tiny slice of cheesecake. Not too bad, since its only RM4.90 for soup, drink AND dessert! 🙂
All in all we liked the food. Reasonable prices too (no service charge!) in a nice classy place. Best of all, this place has WIFI! Yay! We hear that this place is packed for lunch with the office crowd.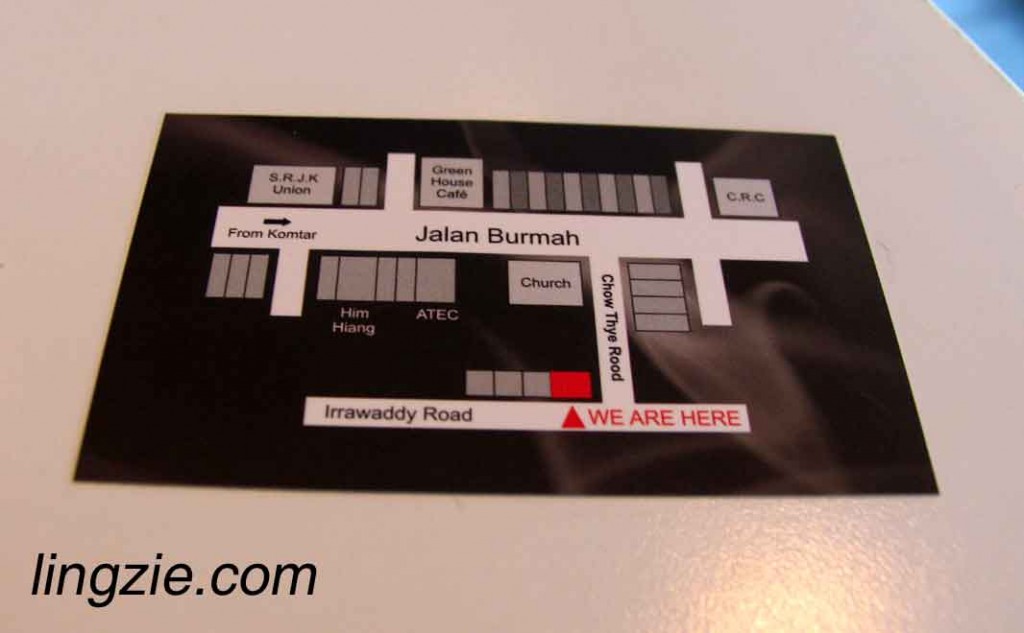 Harvest In Cafe is located at the corner of Irrawaddy Road and Chow Thye Road – 10 Irrawaddy Road, 10050 Penang. Opening hours: 11.00-3.30pm, 6pm-10pm. Closed on Sundays. Closed for Dinner on Tuesdays. Tel: 04-226 1718. Strictly Pork free.