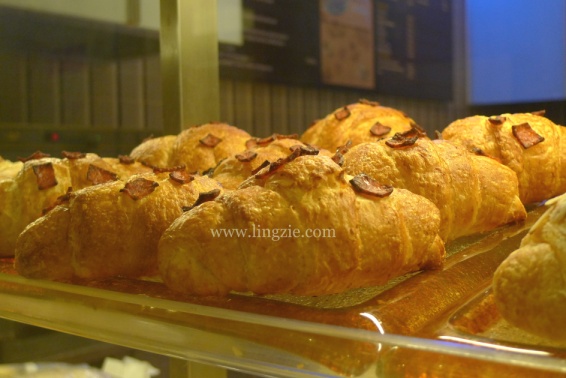 Oh how is one supposed to choose? Decisions, decisions, decisions…. and oh look at these….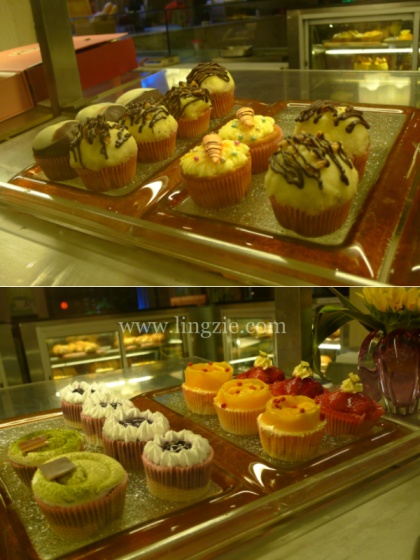 Cupcakes!!! Delightful colorful mouthwatering cupcakes!! Me is liking the Bakery very much!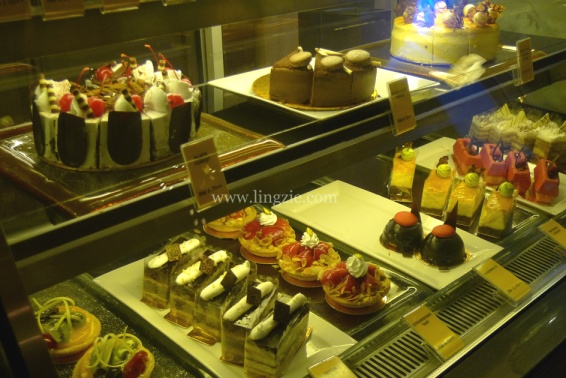 Then there's the cake counter…. ~drools~
I was hard pressed to choose just one dessert from the whole array of yummy-ness laid out before me…. so I convinced M that we needed two desserts 😛 He compromised and added a turkey ham bagel to the mix…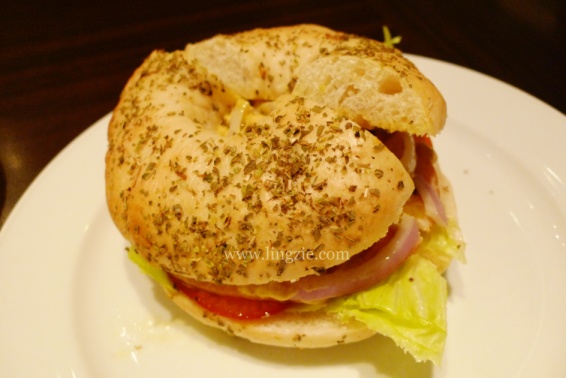 The Bakery offers a variety of customizable sandwiches (RM16.50) with fillings and toppings of your choice, plus a few varieties of breads/buns. M chose turkey ham bagel with mustard and relish and topped it off with a sprinkle of oregano and olive oil. The sandwich was refreshing, thanks to the mustard and relish. I loved the flavour of the oregano. But wished that they had heated up the bagel to make it soft and warm.