After much deliberation on my part (it's a really tough decision choosing just TWO out of sooo many!!), my first pick was the Mango Delice (RM10.45) It was visually attractive and the fact that I adore mangoes don't hurt either 🙂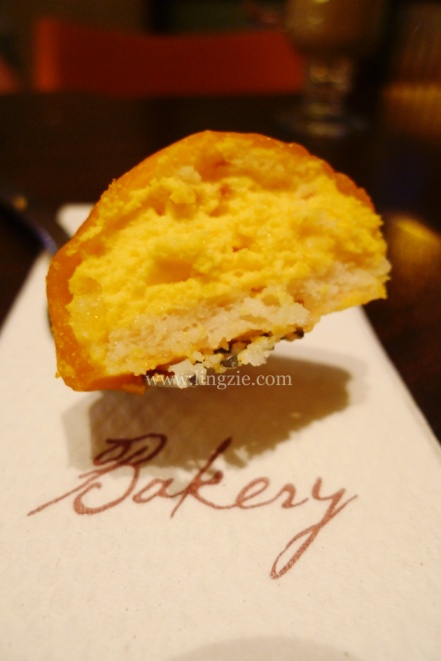 The Mango Delice was supposed to be an almond sponge topped with mango mousse and mango fruit jelly. Very fancy sounding indeed.
The verdict? Excellent! The mango flavor was just right, not too overpowering nor sour. Perfectly balanced with the lil white chocolate cup decorating it. Hidden right in the center of this amazing creation were tiny cubes of mangoes which titillates the senses even more!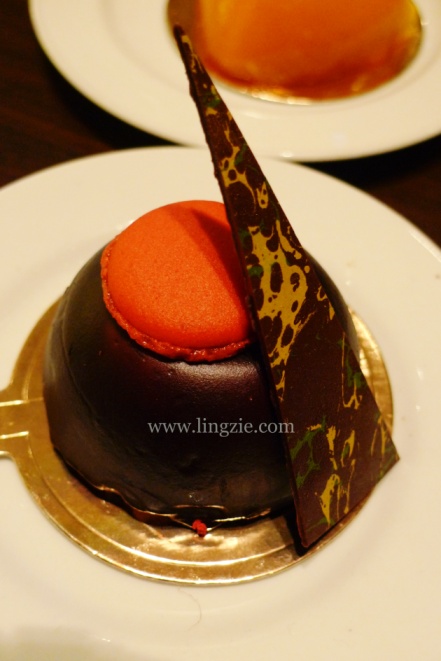 Of course I had to also choose a chocolate dessert… because chocolate oh chocolate is the one close to my heart! The Carambule (RM10.45) is a rich and smooth, chocolatey dessert which reminds me very much of Ferrero Rocher. I loved the smooth chocolate ganache coating. The chocolate mousse….. satisfying! The cruncy chocolate coated Cocoa Crunch cereal center…surprising! The Carambule is indeed a must try! In fact, I absolutely adored both desserts!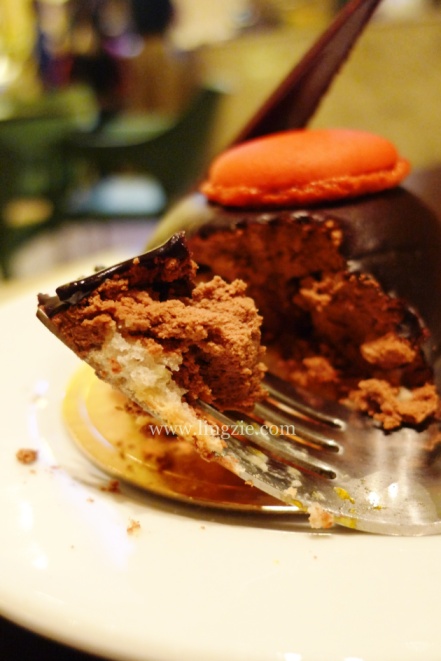 Heaven…..even better when shared with a someone special 🙂
Heaven can be found at:
The Bakery
Lobby of Genting Hotel
Genting Highlands