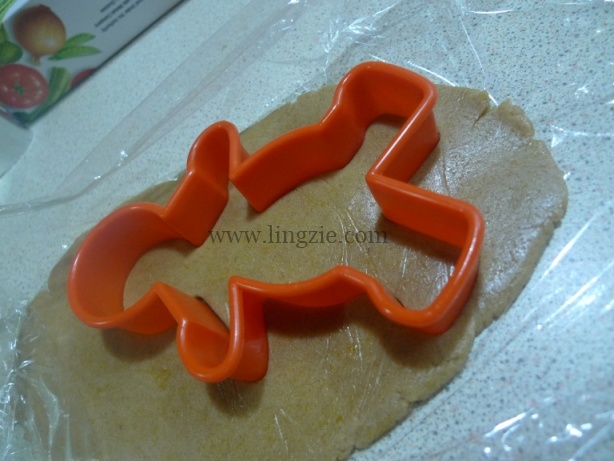 6. Roll out the dough using a rolling pin (lightly floured) until about 0.5cm thickness. Or you could place the dough in between two plastic sheets and roll. Use a gingerbread man cookie cutter to cut out the shapes.
7. Place cut out cookie dough onto a metal tray lined with parchment paper.  Bake in the microwave oven (using the proper mode for baking as per oven manual; in the case of the Panasonic Convection Oven, use Convection 2) for about 12-15minutes or until the gingerbread men turns a nice golden brown.
8. Let cool and then start decorating!! (thats where the fun begins!hehe)
Royal Icing Recipe
Ingredients:
30g egg white
180g icing sugar
few drops of food coloring of your choice
To make:
1. Mix the egg white with icing sugar little by little (depending on the consistency of the royal icing, you can add or subtract the icing sugar accordingly) Use thicker consistency for piping outlines and dilute with some water if you need watery royal icing for filling.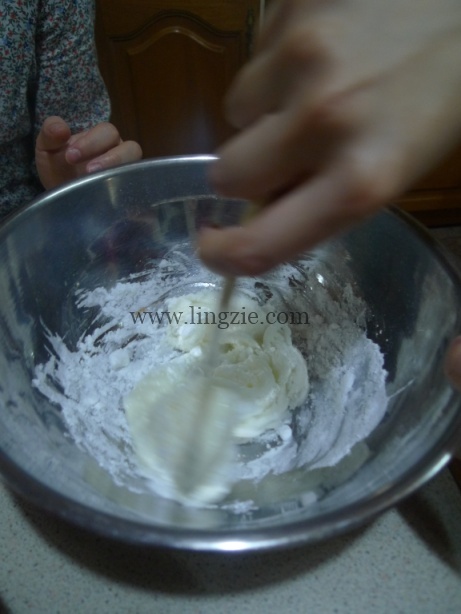 2. Add food coloring and stir until evenly mixed. Fill into piping bags. And let your creativity run loose with the decorating!
Surprisingly, although we 3 girls were each decorating on our own, we somehow were in sync and decorated our men along some common themes…. (please forgive the quality of the photos, they were taken with one hand since my other hand was dirty, and it was nearly midnite so my brain was already shutting down! :P)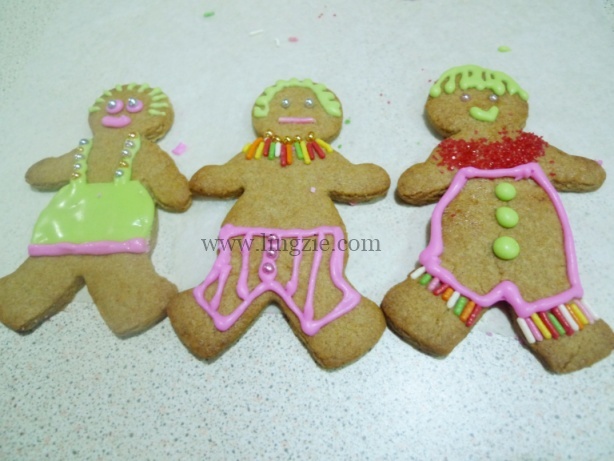 Bad Hair Day Trio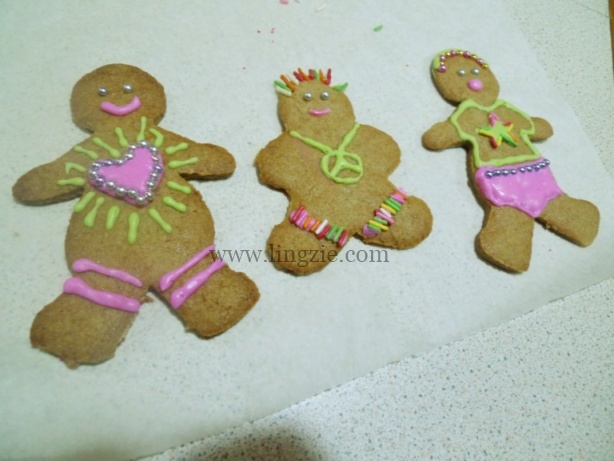 Chill Out Bros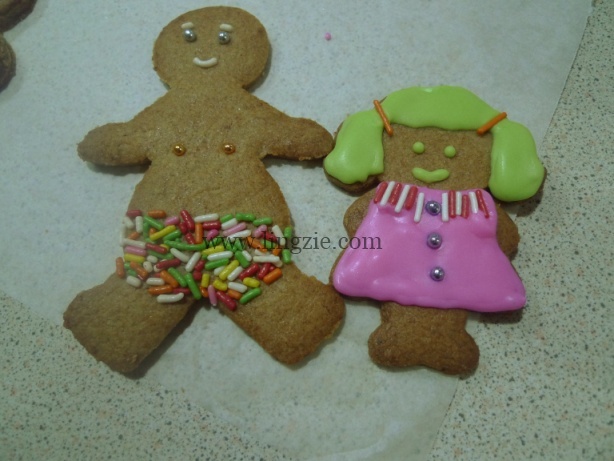 Hot Pants Guy & Martian Girl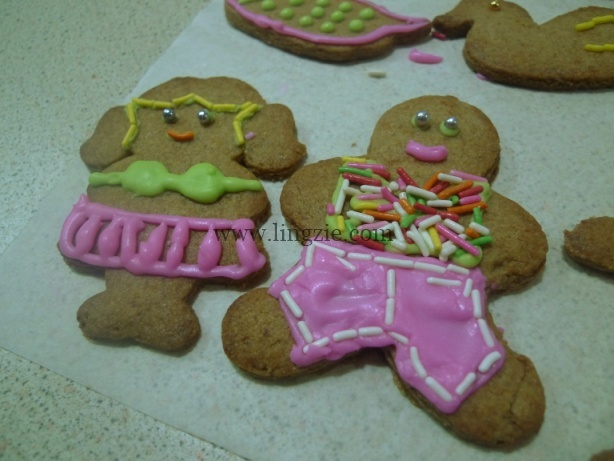 The Hot Couple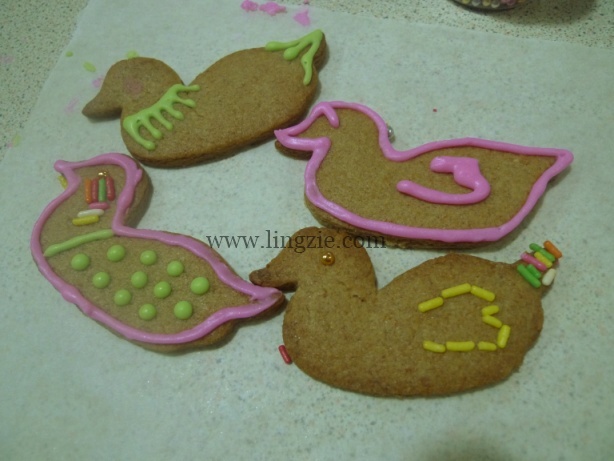 We couldn't resist making some ducks….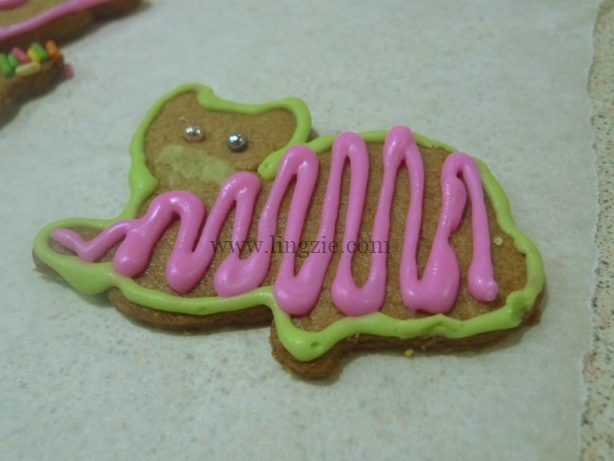 My lone striped ginger kitty 😛
From the above recipe, we got 10 gingerbread men/girls, 4 ducks and a cat. 🙂
The taste? Pretty good, the ginger taste isn't so pronounced at first but has a slight lingering spiciness. And we did find it rather sweet (also because we decorated with royal icing), so I would cut down the sugar a lil the next time.
I reckon this would be a really fun project for kids too!
Merry Christmas everyone! 🙂