When I spotted Edo Ichi a few weeks back, the first thought that crossed my mind was 'Do we really need another Japanese restaurant?'
Therefore I felt no real urgency to dine there. But dad being dad, went ahead to try the new place and discovered that Edo Ichi is operated by the same owners behind Azuma at Queensbay Mall. Edo Ichi fast became dad's favourites and I only recently got the chance to dine there to celebrate his birthday.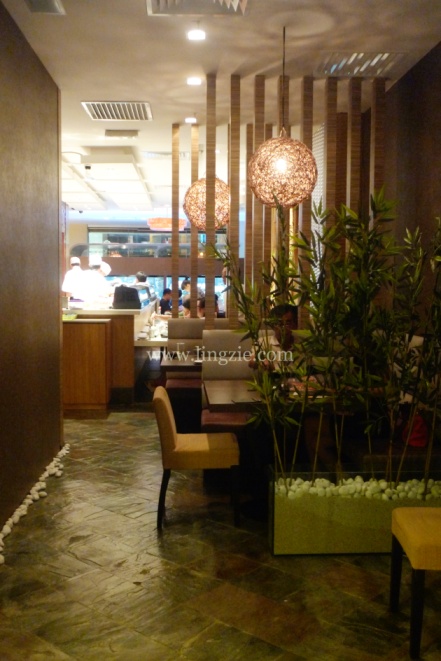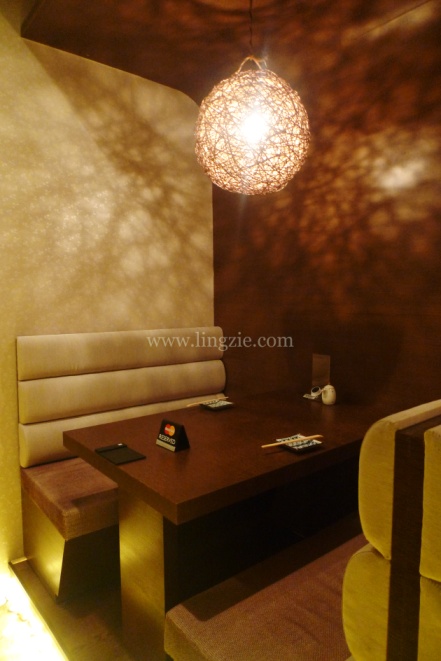 Elegant, sophisticated interior
Since it was dad's birthday, we opted for seating in their private 'room'. Dad, being more familiar with the menu, already knew what he wanted, so we left most of the ordering to him.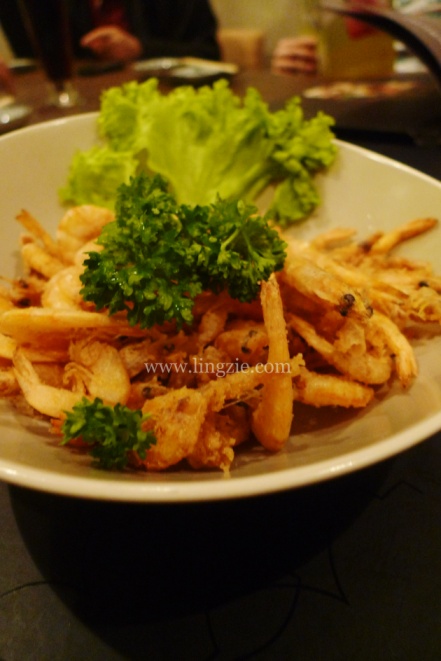 To kick start the meal, we had some appetizers in the form of Ko Ebi Karaage (RM10) – deep fried baby shrimp. This was deep fried to perfection – crunchy and delicious! (Of course it is also a cholesterol nightmare!!) Do ask them for their chilli dip as I found that it complimented the baby shrimp really well!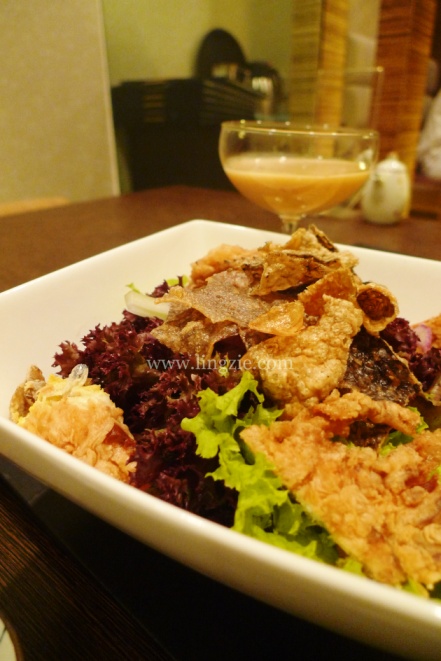 Next, we tried Edo Ichi's Soft Shell Crab and Salmon Skin salad (RM18). This salad comes with a heavenly sesame dressing that left me wanting more! I love Asian style dressings so much more than regular mayo or Thousand Island.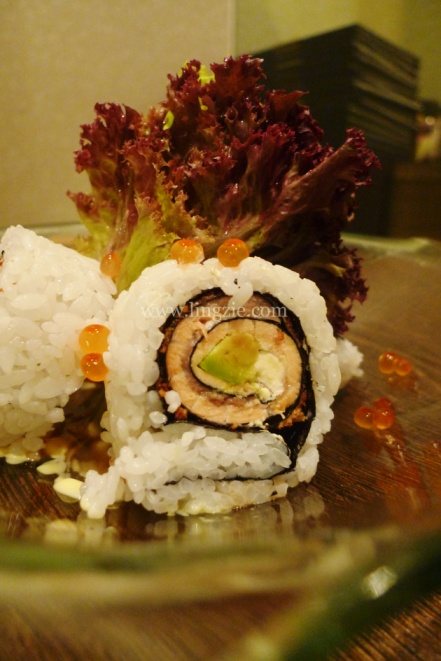 We also wanted to sample some of Edo Ichi's sushi offerings and opted for something that wasn't raw since dad doesn't like sashimi. So we chose the Alaska Roll (RM20) which is made up of salmon, avocado and served with a special sauce. It was delightful biting into the sushi to find bits of fried salmon skin on the inside. This crunchy texture complimented the soft salmon and avocado. A good choice if you don't take raw fish/sashimi. Plus I loved the way this dish was presented.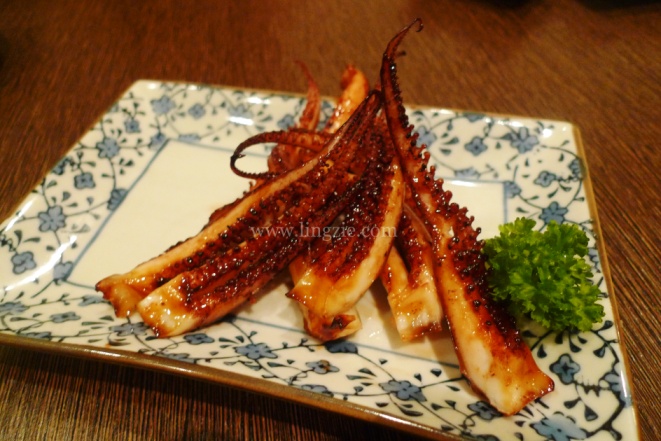 Next up we had their Ika Geso (RM15) – squid tentacles with teriyaki sauce. I really enjoyed this dish as the squid tentacles were coated with a nice thick layer of teriyaki sauce and then grilled lightly, bringing out the wonderful teriyaki sauce aroma.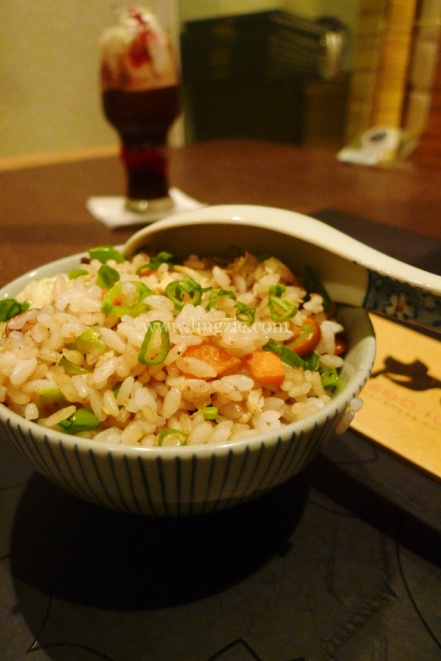 Being the mushroom lover that I am, I couldn't resist ordering the Nameko Fried Rice (RM8). The main star in this fried rice is the mushrooms. Other than preferring the fried rice to be served a bit warmer, I had no complaints on the taste.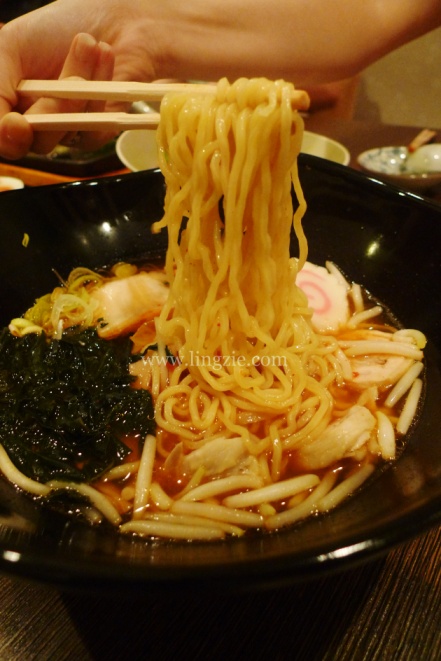 The Kimuchi Ramen (RM18) came next. Edo Ichi's version comes with a few slices chicken roll. The soup base was flavorful and I loved the texture of the ramen, cooked just right. But, would have liked the Kimuchi to be a lil spicier.
Read on for the highlight of the meal!