Thanks to the very kind Ken of FoodPOI, I've finally got my visual editor back and a shiny new upgraded version of WordPress!! yaayyy!!
So now…back to the flogger gathering…
I must admit I was rather a nervous wreck hours before the 2nd Flogger Gathering. I was going through the list of things I still needed to do and bring to the gathering and checking off each item one by one (goodie bags? check, lucky draw numbers? check, head on my shoulders? check… :P)
But mostly I was nervous because I was worried. What if everyone doesn't like the food? What if everyone comes and feels uncomfortable? What if they don't have fun? What if…
Turns out I was just being the usual worry wart, worrying about nothing. Because if its one thing that can bring floggers together….its our love of food!
Once the first dish of the night was served, all the shyness melted away as everyone mobbed that poor plate of sausage!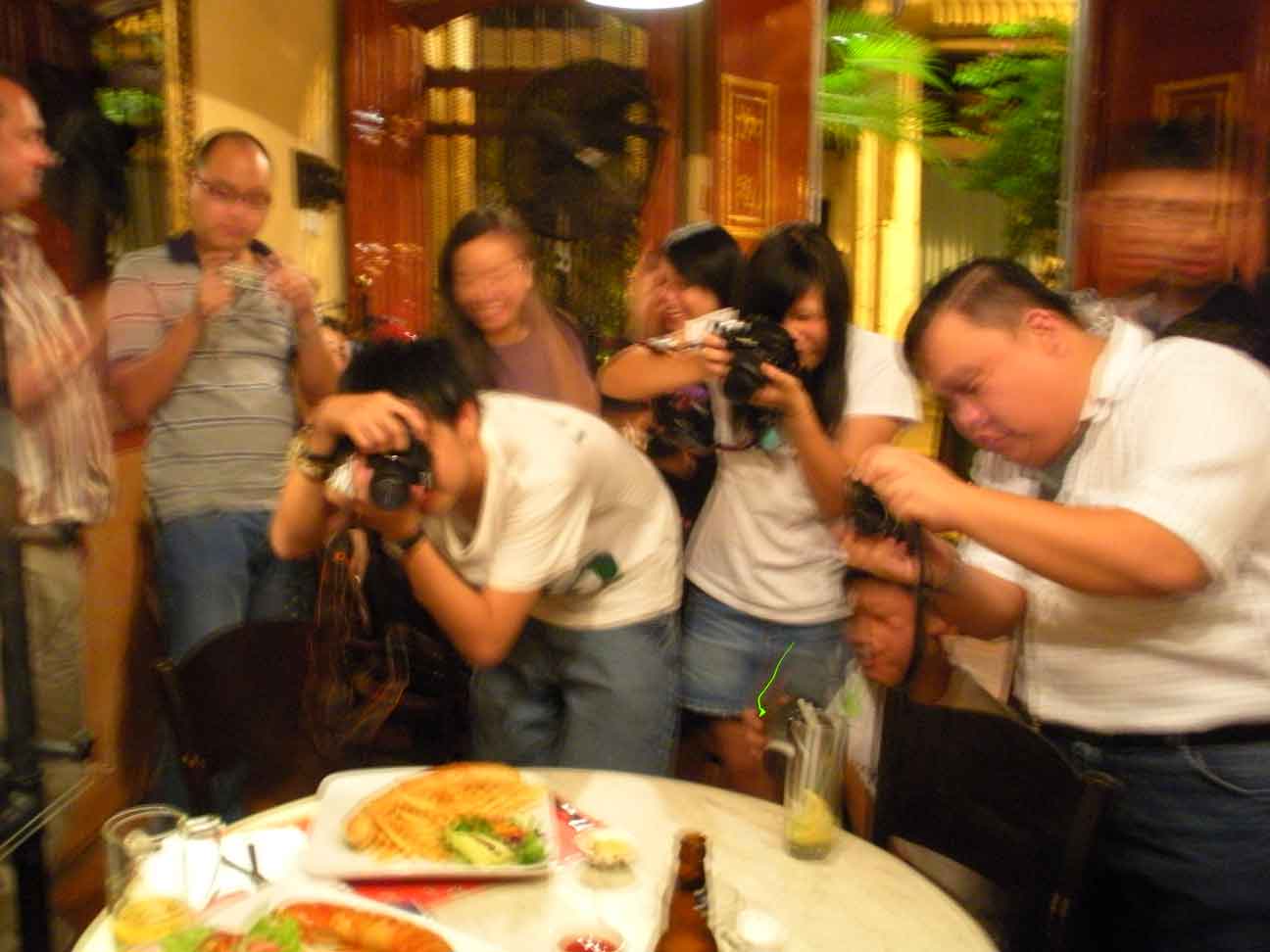 After that, it was laughter and more 'click click flash flash' through the night!
It was a lot of fun indeed meeting the people behind the blogs. Exchanging traffic info, blogging experiences and checking out each other's 'gear' (camera la! what were you thinking?! 😛 )
I've eaten at Edelweiss quite a few times, so have tried all of the main meals offered that night from the special set dinner, except for the roast leg of lamb. So I opted to try it. A generous serving indeed though some of us had commented that it was a bit tough.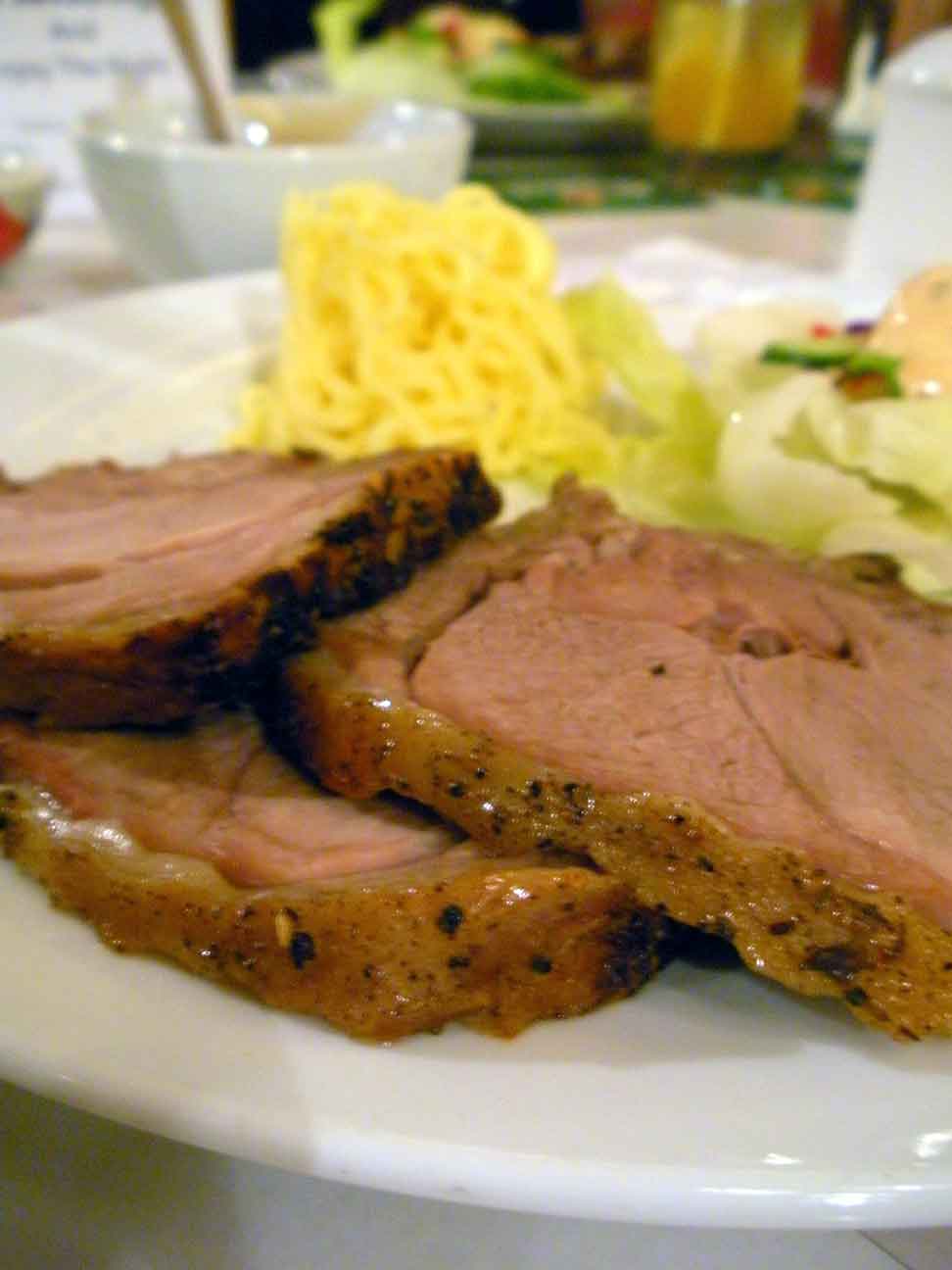 Other main meals for the night included BBQ Pork Ribs… which were succulent pieces of meat that fall off the ribs very easily, and coated generously with BBQ sauce.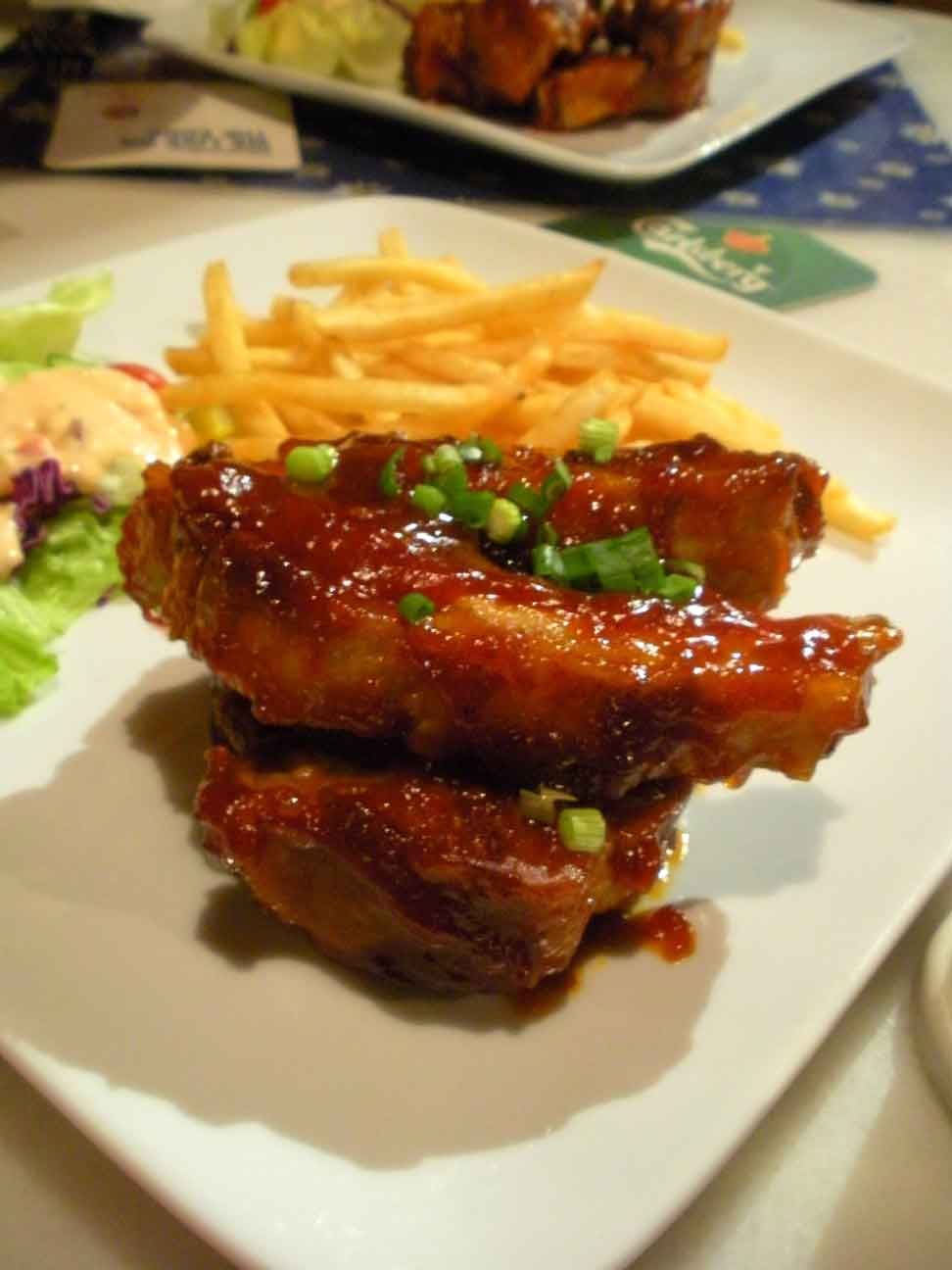 There was also Gammon Ham…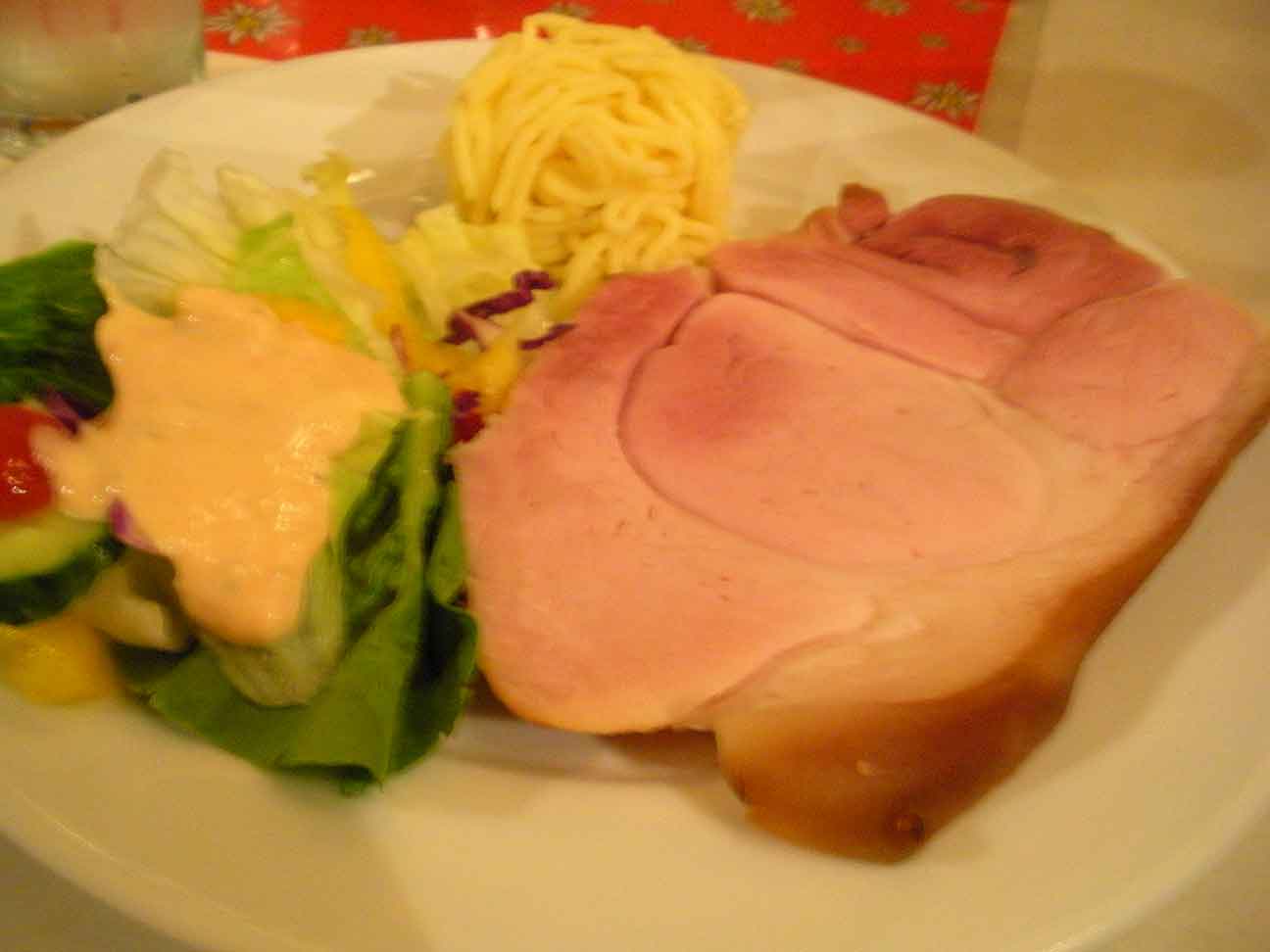 But I would prefer the Smoked Pork Belly to the Gammon Ham. The pork belly has quite a bit of fat in it but it smells sooo good seriously!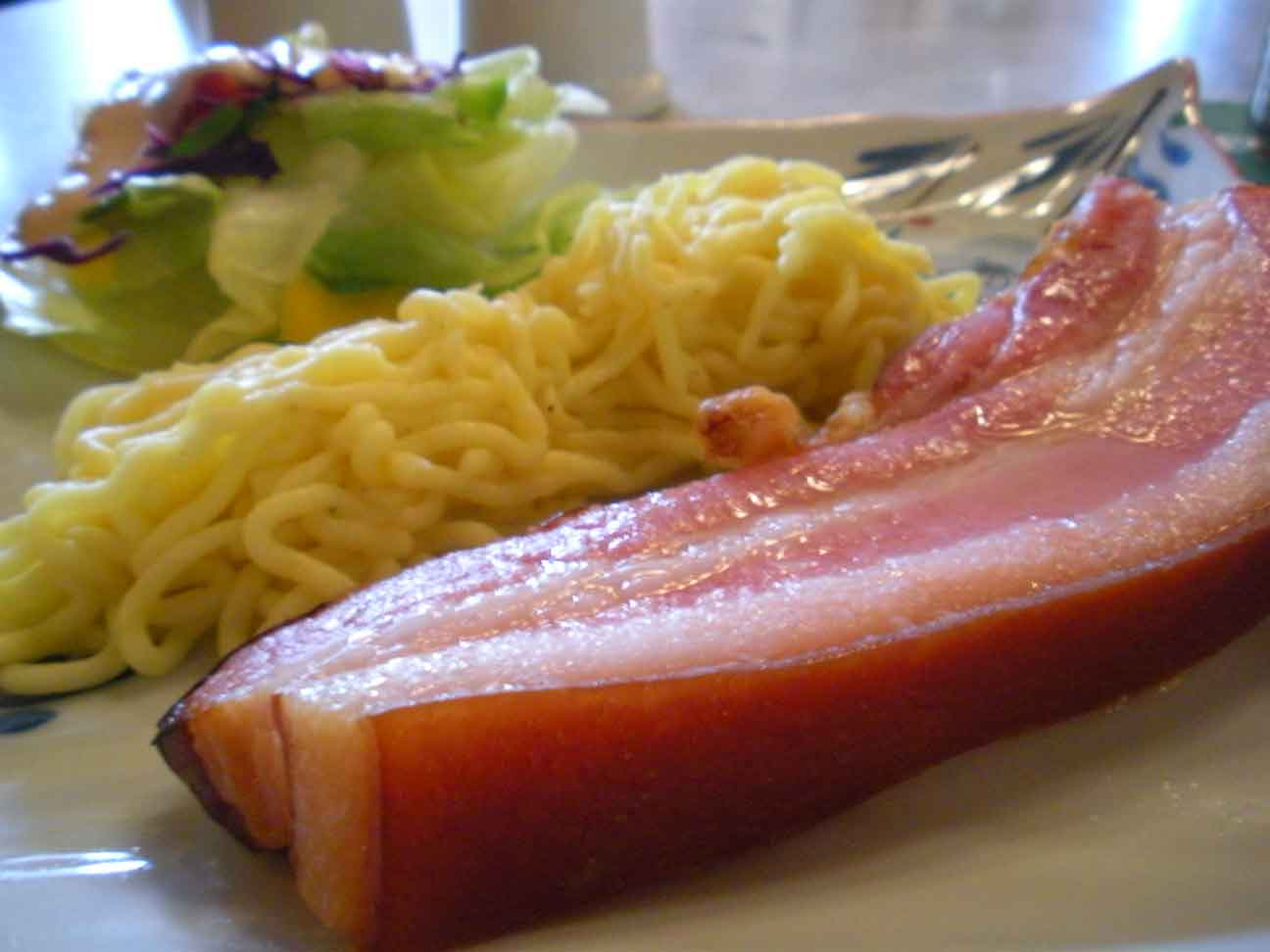 It was indeed a lot of fun meeting everyone. We were also joined by Nigel and later PenangTuaPui. Thanks to all for coming and hope to see you in the next one! 🙂 Tentatively the 3rd gathering is scheduled for December 6, pot luck dinner. Stay tuned for more details!
For more photos and 2nd Flogger Gathering reviews (in no particular order):