3. Portugese Egg Tarts!!!
Alas, we didn't go to Coloane for Lord Stow's portugese egg tarts. But we did try the ones from 2 bakeries. These bakeries or 'pastelaria' have sooo many branches, they can be found practically on every street!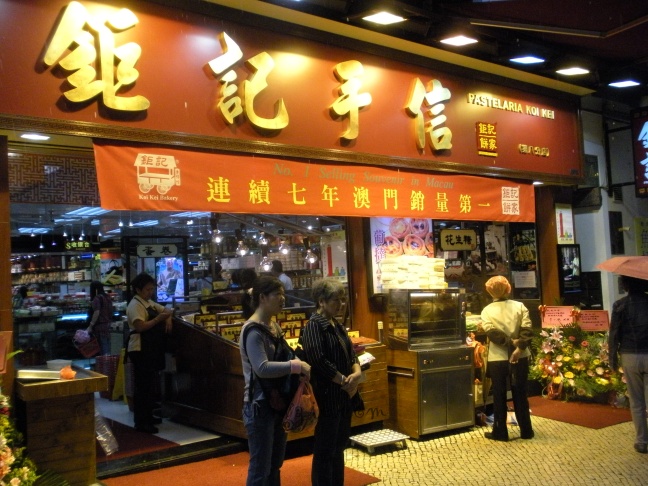 Pastelaria Koi Kei near St Paul's Ruins. When we got there, it was drizzling, which hampered our photo taking efforts. So, we did the next best thing…. eat! (and this was after a filling buffet breakfast mind you!)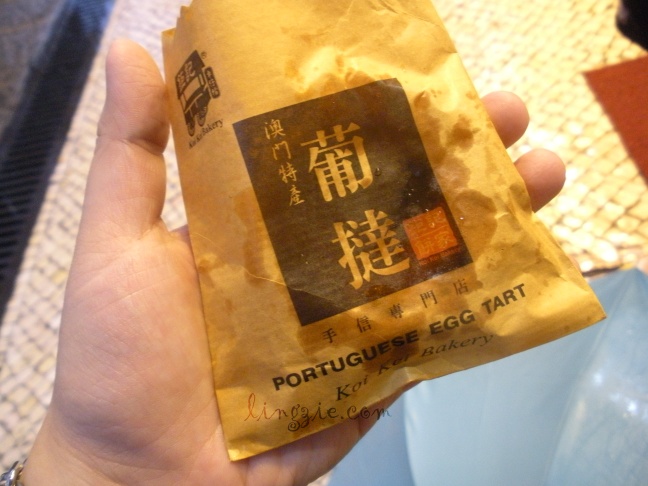 Fresh portugese egg tarts, hot out of the oven! Bliss!! MOP6 each. (quite expensive actually)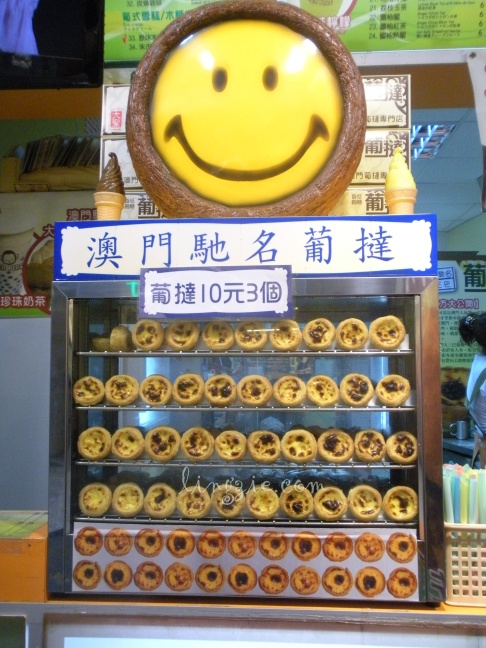 Cute display of portugese egg tarts, opposite Pastelaria Koi Kei near St Paul's Ruins. MOP10 for 3 tarts, but these were visibly smaller.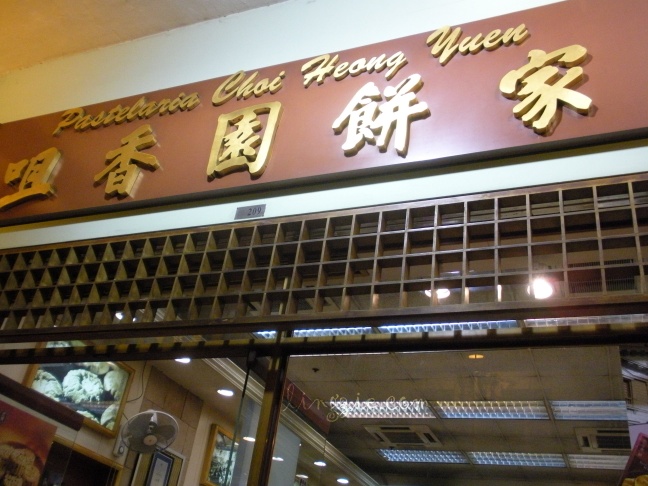 Pastelaria Choi Heong Yuen (also opposite Koi Kei). The place was just jammed packed with stores selling egg tarts, almond biscuits and pork chop buns!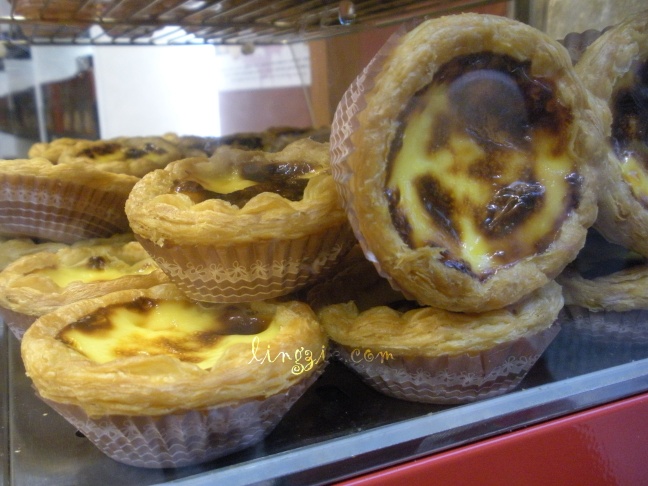 Choi Heong Yuen's portugese egg tarts were also MOP6 each. I personally prefered Koi Kei's – it had a slightly sweeter egg custard and less oily crust. Though the difference was very slight.