5. Pork Chop Buns!!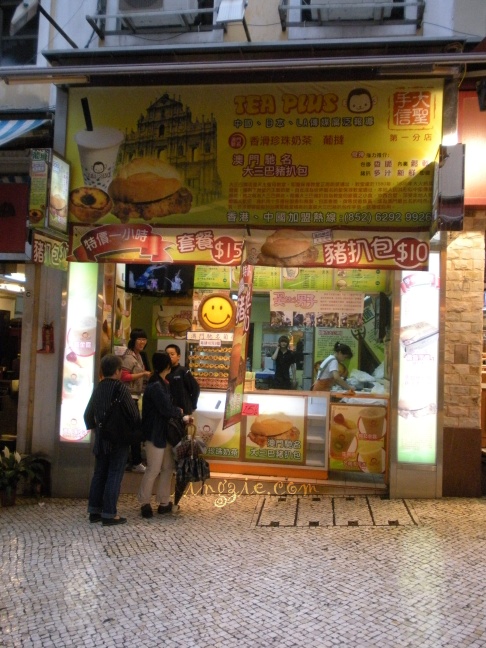 We had pork chop buns at one of the shops near St. Paul's Ruins.  Pork Chop Bun & Milk Tea drink – MOP15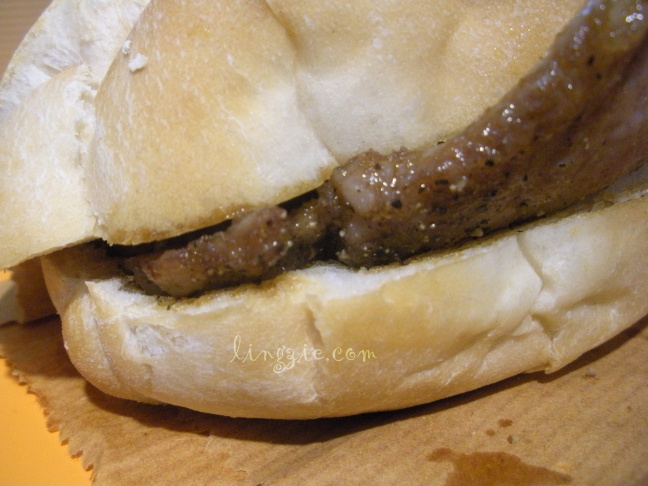 The buns were fresh out of the oven – slightly crispy on the outside, soft and pillowy on the inside! The pork chops here were generously marinated with lots of black pepper. Simple, yet addictive!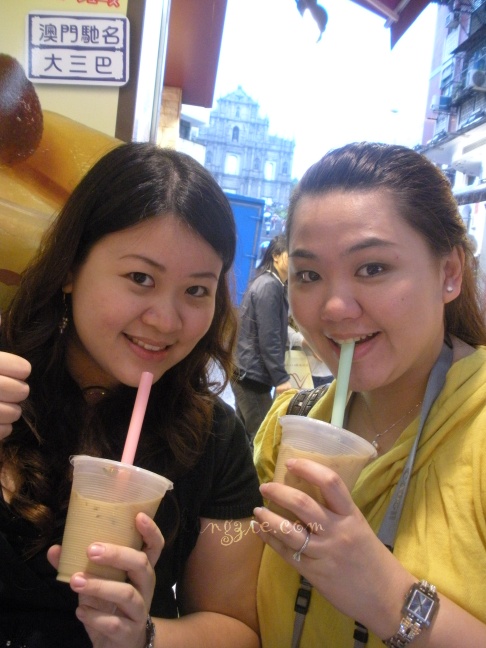 With our milk teas… happy as clams! 🙂
Needless to say, Macau's street foods were definitely a big hit with us! Can't wait to go back!