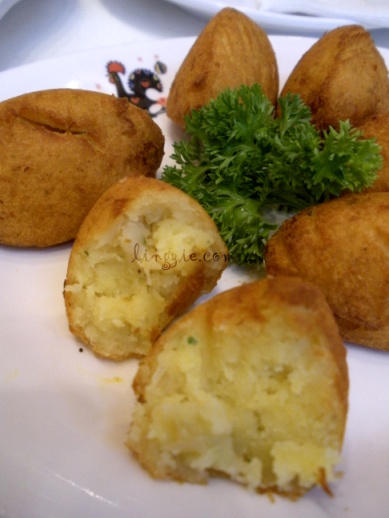 While browsing the menu, I spotted Deep Fried Bacalhau Cakes which I read were a Portugese specialty. Bacalhau's are actually dried salted codfish. The waitress described it as being similar to our version of salted fish. The Deep Fried Bacalhau cakes are made up of mashed potatoes with salty minced bacalhau. I tasted more potatoes than the salted fish, and we did not find it very appetizing.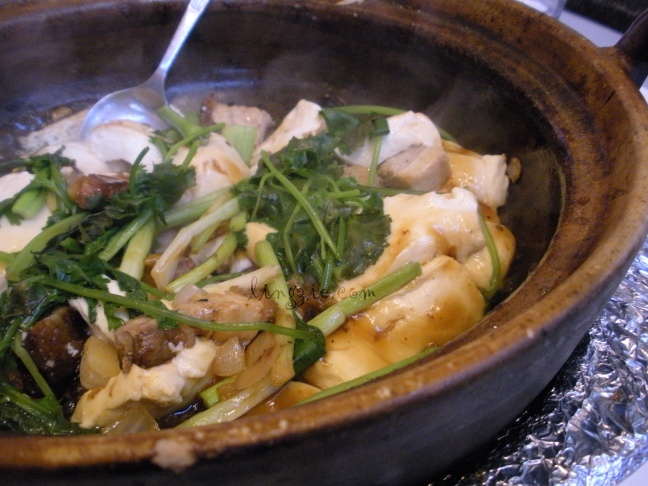 Luckily, our next dish was much better! It was a humongous sizzling pot of beancurd and roasted pork (MOP78). Flavoured with lots of garlic and onions, the roasted pork had just the right amount of caramelization and crunch to it, while the beancurd was silky smooth!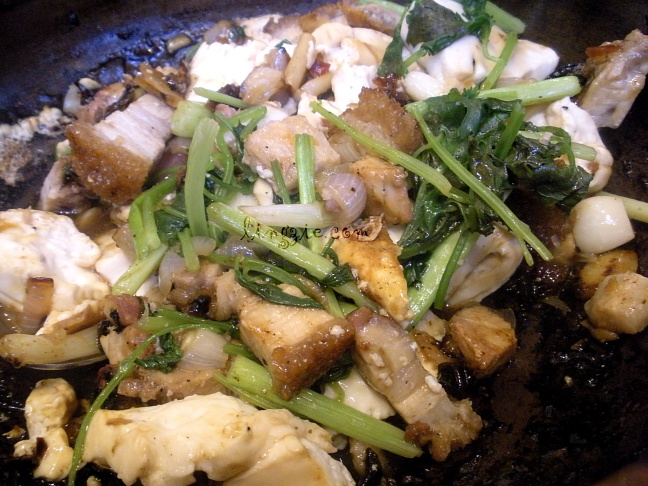 We dug in wholeheartedly with yet another bowl of rice!
It was definitely a winning dish! We spied the next table of 4 patrons sharing two sizzling pots of goodies. 🙂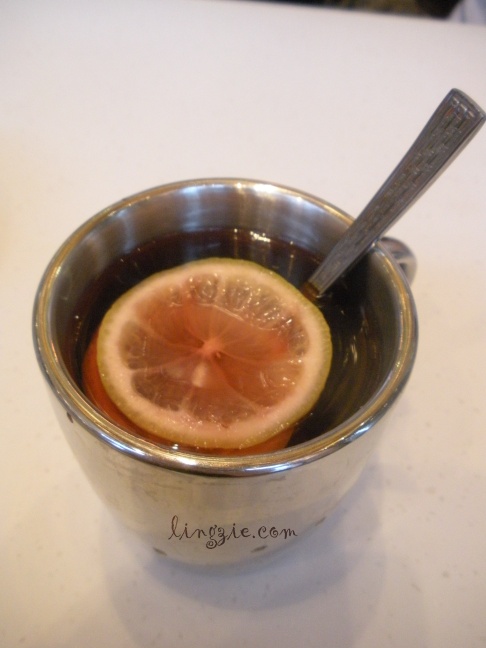 Macau Restaurant has a few branches scattered around Macau. I forgot to take down the address of this restaurant, but I think its located along Avenida de Lisboa. Its walking distance from Grand Lisboa Casino. Opening hours 8am-2am.